There's A Website To Help You Sniff Out One Nation Bullshit
Please explain, Pauline.
If you've ever wondered whether Pauline Hanson's policy platform is built on a foundation of solid bullshit, wonder no more!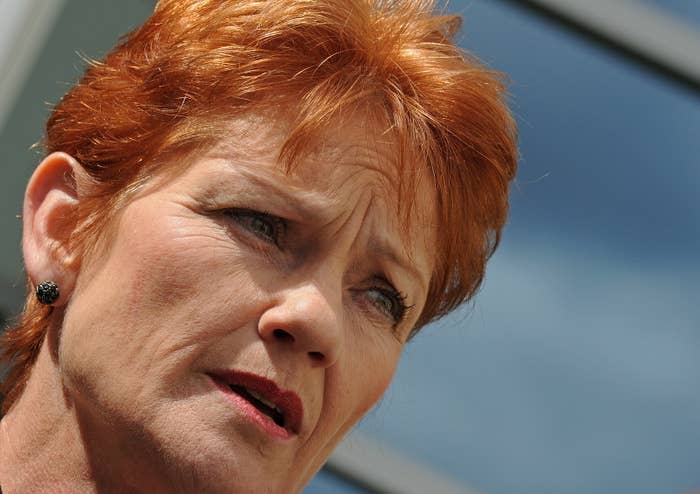 A group of concerned Australians has set up a website - FactCheckOneNation.com.au - so you can check it all for yourself.
The site says it is devoted to "illuminating the substance and veracity of One Nation's policies and position statements".
"You're entitled to your opinion, unless it's not based on facts," the site reads.

"In a free and open democracy people are entitled to their opinions, however, politicians who occupy positions of power and responsibility must rise above divisive, inflammatory, baseless and unconstitutional rhetoric."
Hanson, who won a senate seat at the July 2 election and may be joined by two more One Nation members when counting is completed, has devoted a large chunk of her policy platform to Islam.
The platform calls for a royal commission to determine if Islam is a religion or a political ideology, an end to Muslim migration, and the banning of the burqa and niqab in public.
The site's spokesperson, prominent Muslim lawyer and writer Mariam Veiszadeh, is urging people to share its message with the hashtag #FactsOverFear.
"Whilst we believe that a multi-faceted approach is required to tackle the misinformation and xenophobia that is increasingly on the rise, separating fact from fiction is a good starting point to counter the fear and mistrust being spread in the community," Veiszadeh said.
The site contains a handy document detailing all of One Nation's policies relating to Islam, and a detailed rebuttal to each of them. You can read the whole thing here.