Woolworths has removed broccoli from three suppliers after customers reported finding redback spiders in their fruit and veg.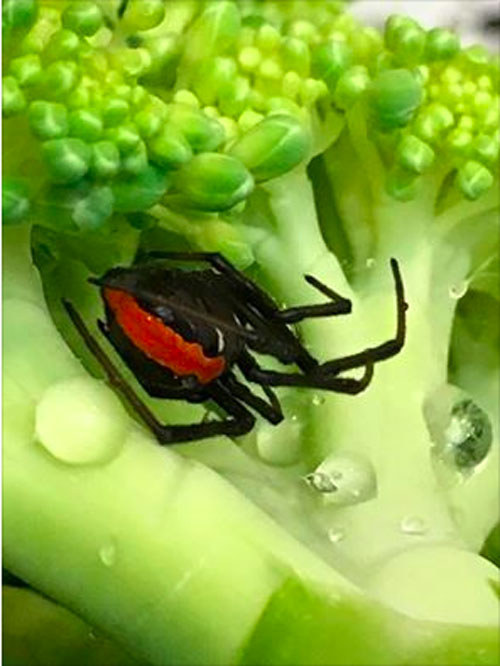 The Woolies' Facebook page has been hit by several complaints in recent days from customers claiming they'd found the deadly spiders in their broccoli across Queensland and in parts of NSW.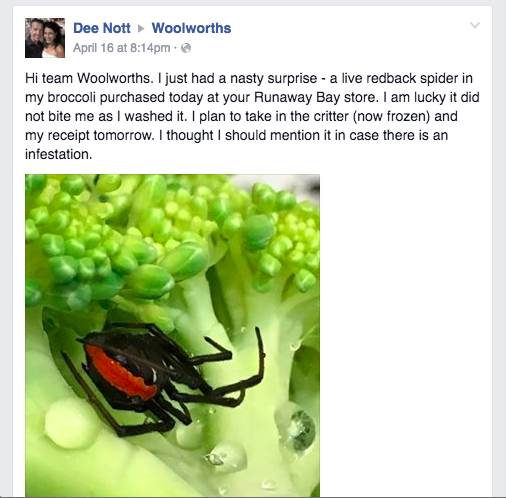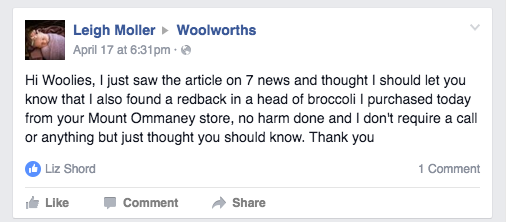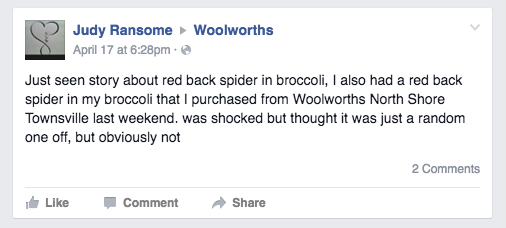 A Woolies' spokesman confirmed to BuzzFeed News that batches of broccoli had been removed from shelves.
"We take customer concerns about food safety and quality very seriously," the spokesman said. "Supply of this batch of product has been temporarily suspended while we work closely with three of our Queensland suppliers to ensure we are receiving the best quality produce."
So it's probably worth checking your fridge if you live in Queensland or northern NSW.
Still, at least this dude is pretty chill about the whole thing.