In case you missed it the Australian Border Force has had a really bad, terrible, no good day. There were press releases, protests, press conferences and a really weird tweet. Here's how it all went down.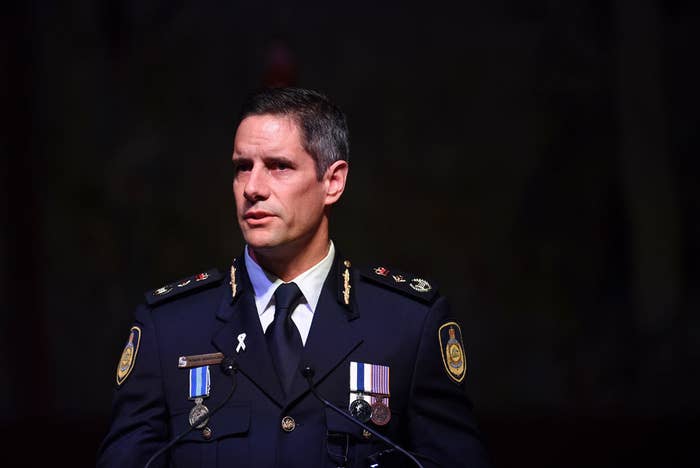 The day started off with a tweet about diversity... featuring these four people.
People had questions.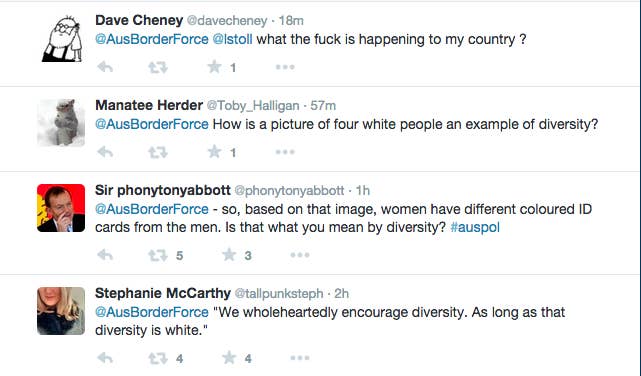 But everyone forgot about that when it was revealed that Border Force agents would be hitting the streets of Melbourne this weekend for seemingly random checks.
"ABF officers will be positioned at various locations around the CBD speaking with any individual we cross paths with," the press release said. Remember that. It's important later.
This was concerning to people who felt it sounded a little... Orwellian.
As the outrage grew, the ABF attempted to clarify.
This didn't really help, because despite claiming that the ABF wouldn't be stopping people on the streets, their own press release said the opposite.
So people quickly mobilised, arranging a protest outside Flinders St Station.
As the crowds grew, the ABF put out a "clarifying statement" which contradicted their earlier statement. Both of them are still on the ABF website.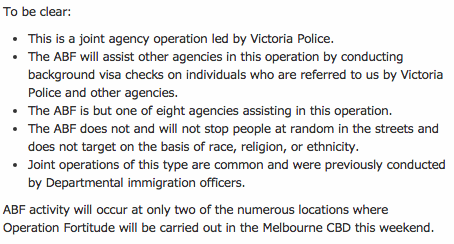 Meanwhile, the protesters were getting ready for a Victorian police media conference which was due to be held at 2pm.
But that got cancelled too :(
Then the whole operation got cancelled. No ABF officers on the streets. No random checks. Nothing.
So in the end it was like nothing ever happened. Nothing to see here. Move along. Pretend you were never here.