Hi. My name is Robin. And I fucking hate mayonnaise. Here's why.
1.
Just. Fucking. Look at it.
2.
For too long mayonnaise has conned the world into thinking it is food, when all it really is is a sandwich ruiner.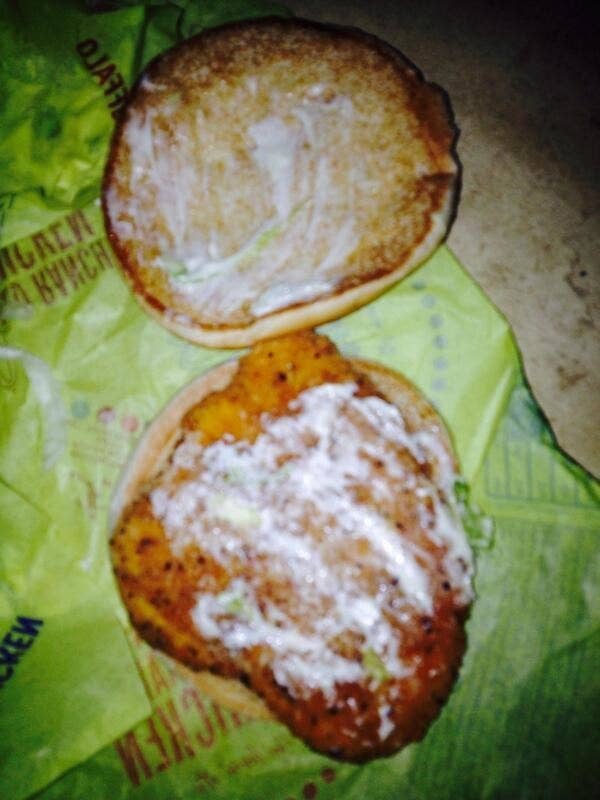 3.
It's really great at ruining other foods too. It ruins tuna...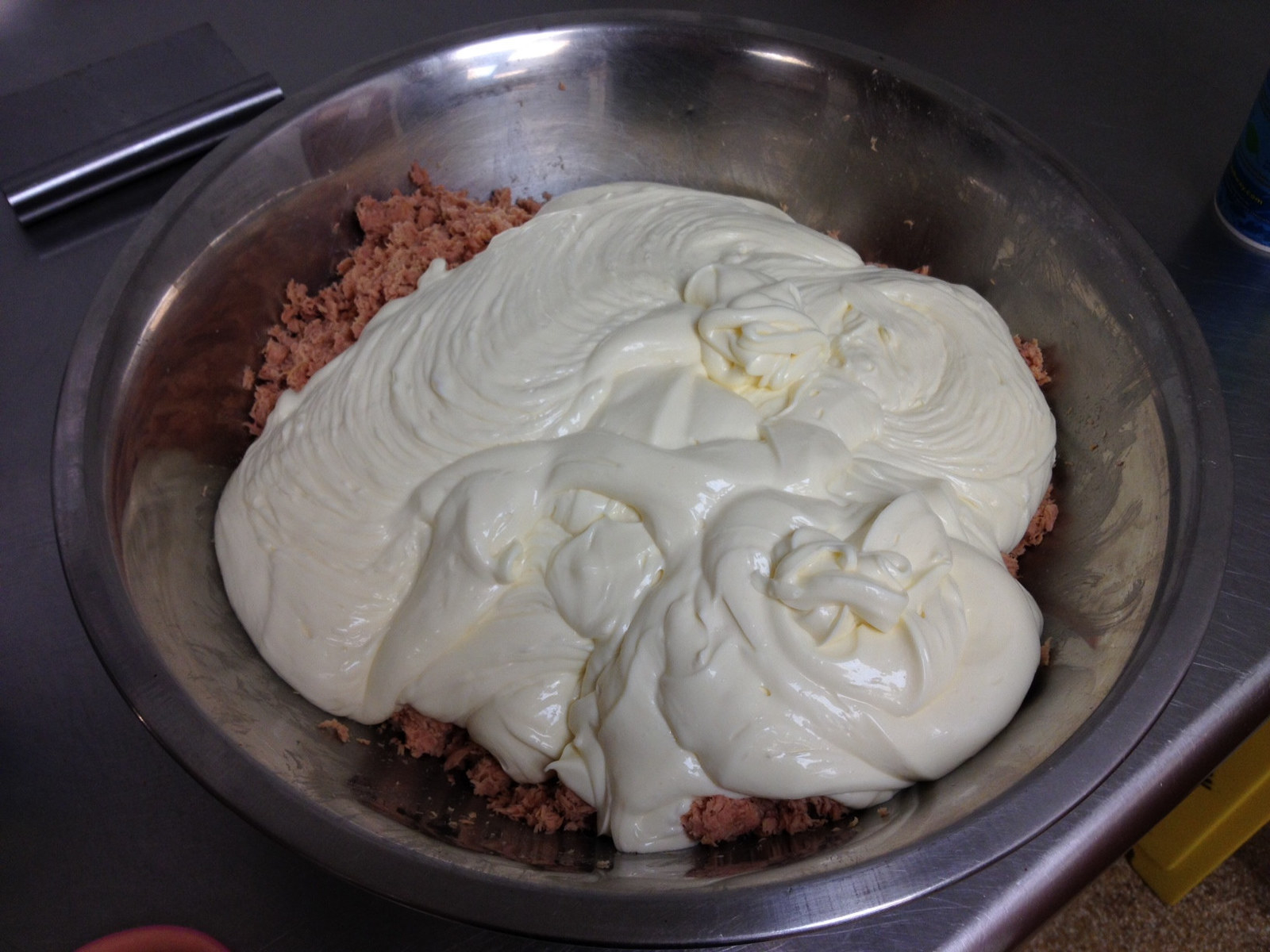 4.
It ruins potatoes.
5.
It ruins perfectly good chips, or "fries" to our American cousins.
6.
It even ruins trick-or-treating.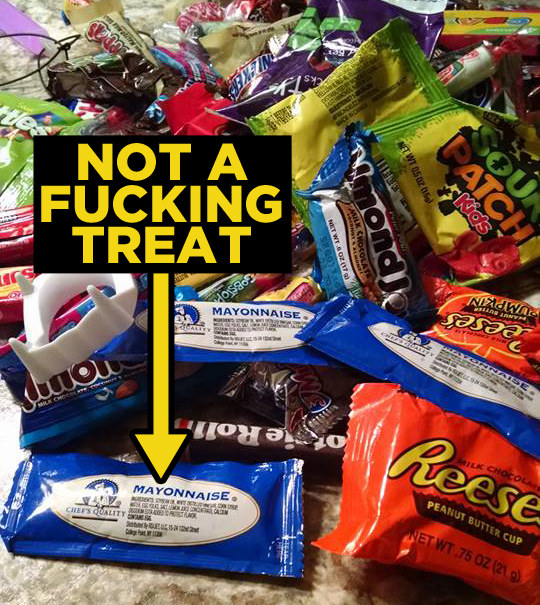 7.
It's basically just used as a glue to stick other foods together. It's food glue.
8.
You spend your life asking for sandwiches with NO MAYO, but that almost never ends well.
9.
Occasionally you'll find a mayo-less sandwich, which is nice n'all, but they're usually a bit dull.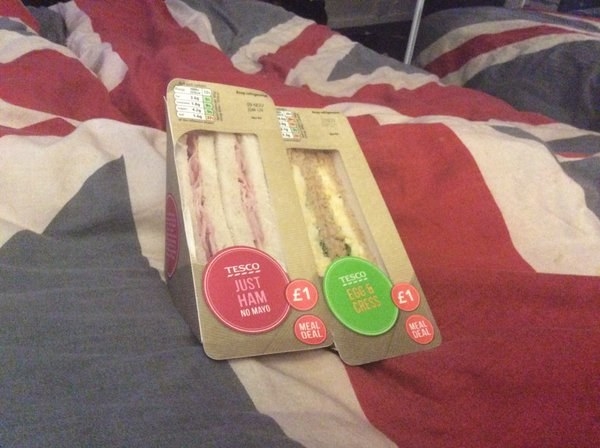 10.
Though every now and again you'll find something that is both tasty AND mayo-less, and have pretty much the best day ever.
11.
Your friends aren't exactly supportive of your lifestyle choices.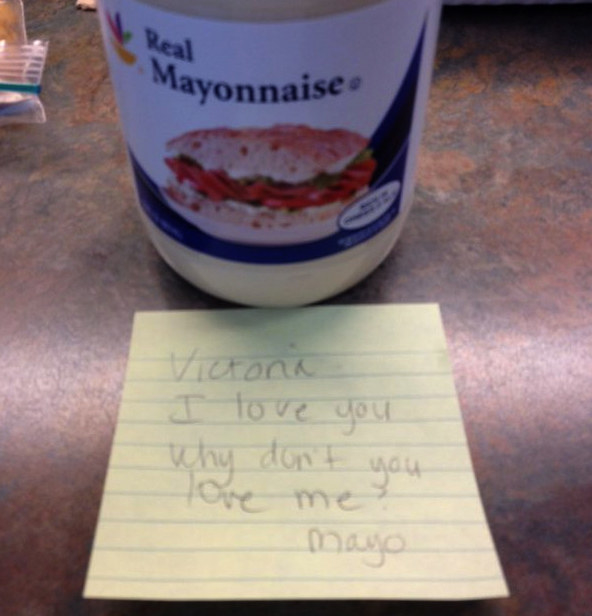 12.
Like, not even remotely supportive.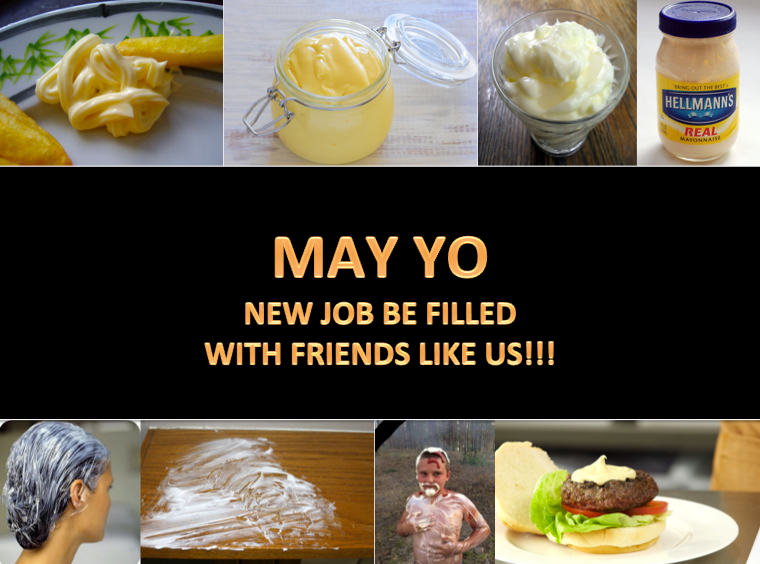 13.
So when you encounter like-minded people you really learn to appreciate them.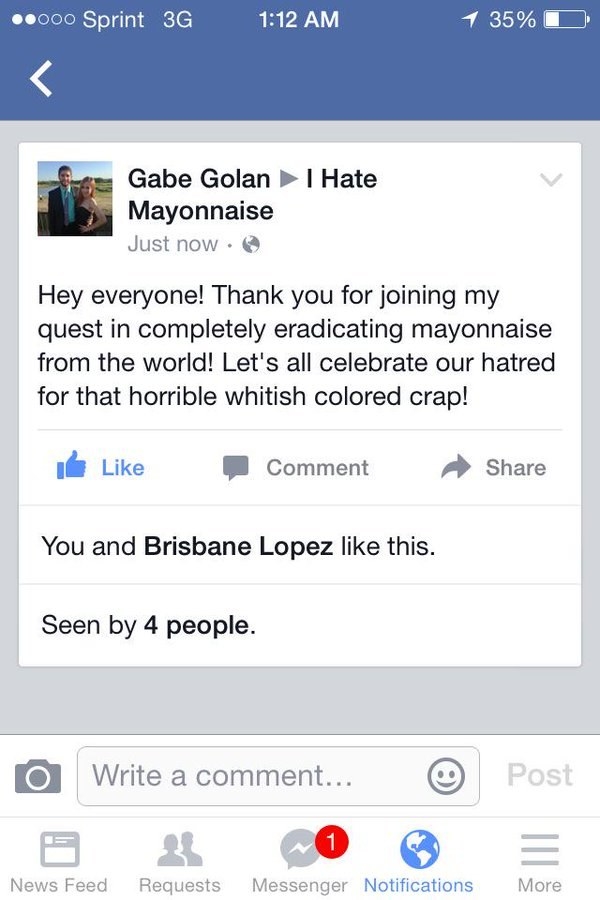 14.
You understand, like these protesters, that mayonnaise is best used as a weapon.
15.
Because remember, mayo is just eggs, oil, and vinegar. It's basically egg sauce. Think about that. EGG SAUCE. Nope.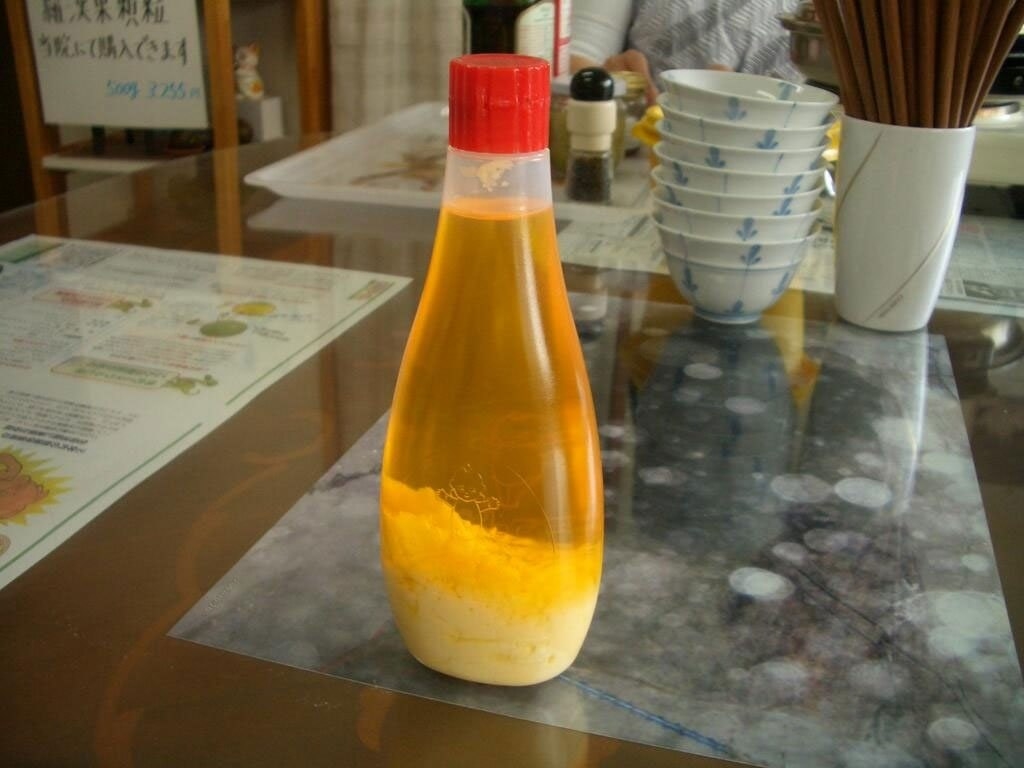 16.
Any foodstuff that comes in a "heavy duty" variety is surely not a good thing.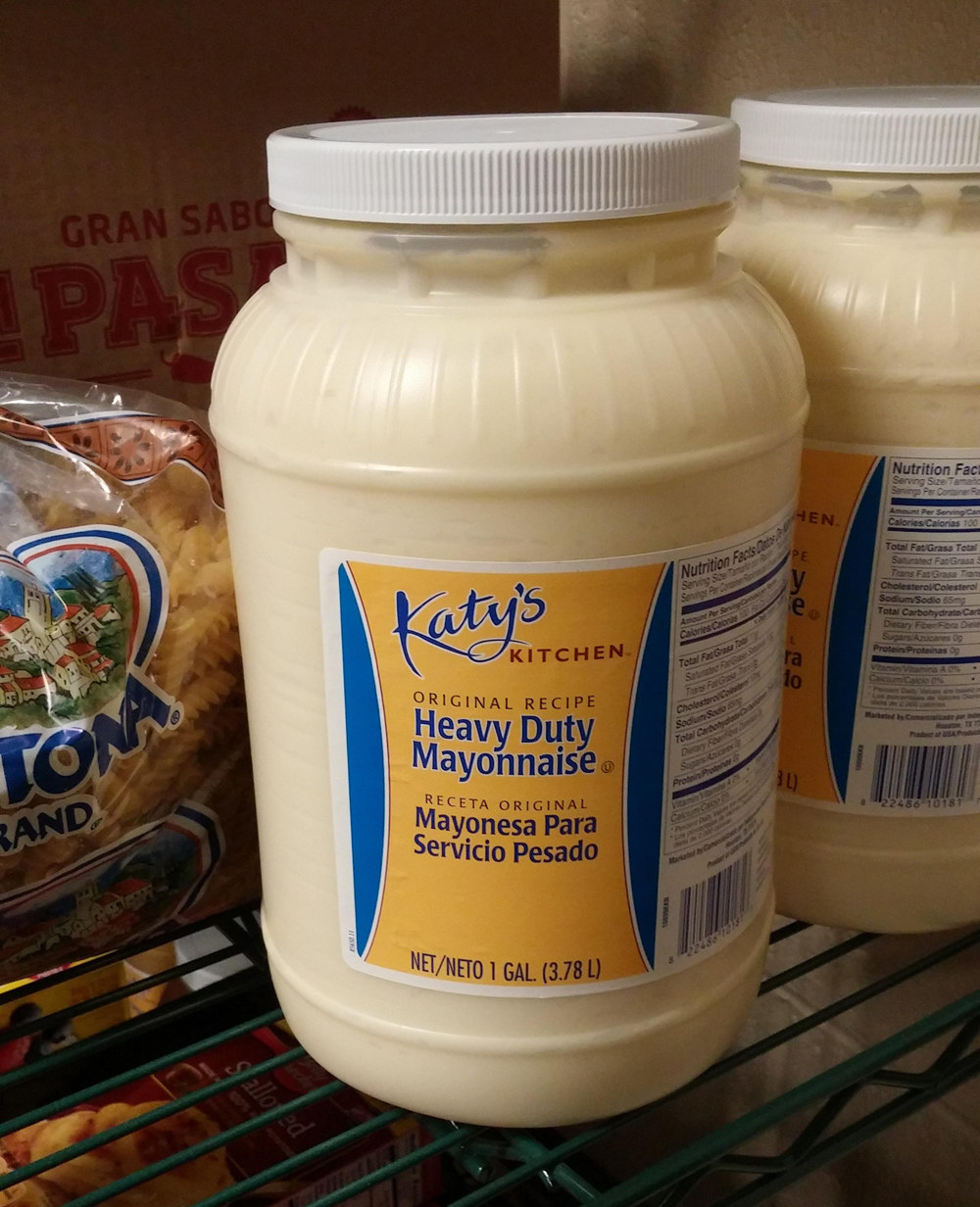 17.
Particularly when it comes in something that looks like you bought it at Homebase.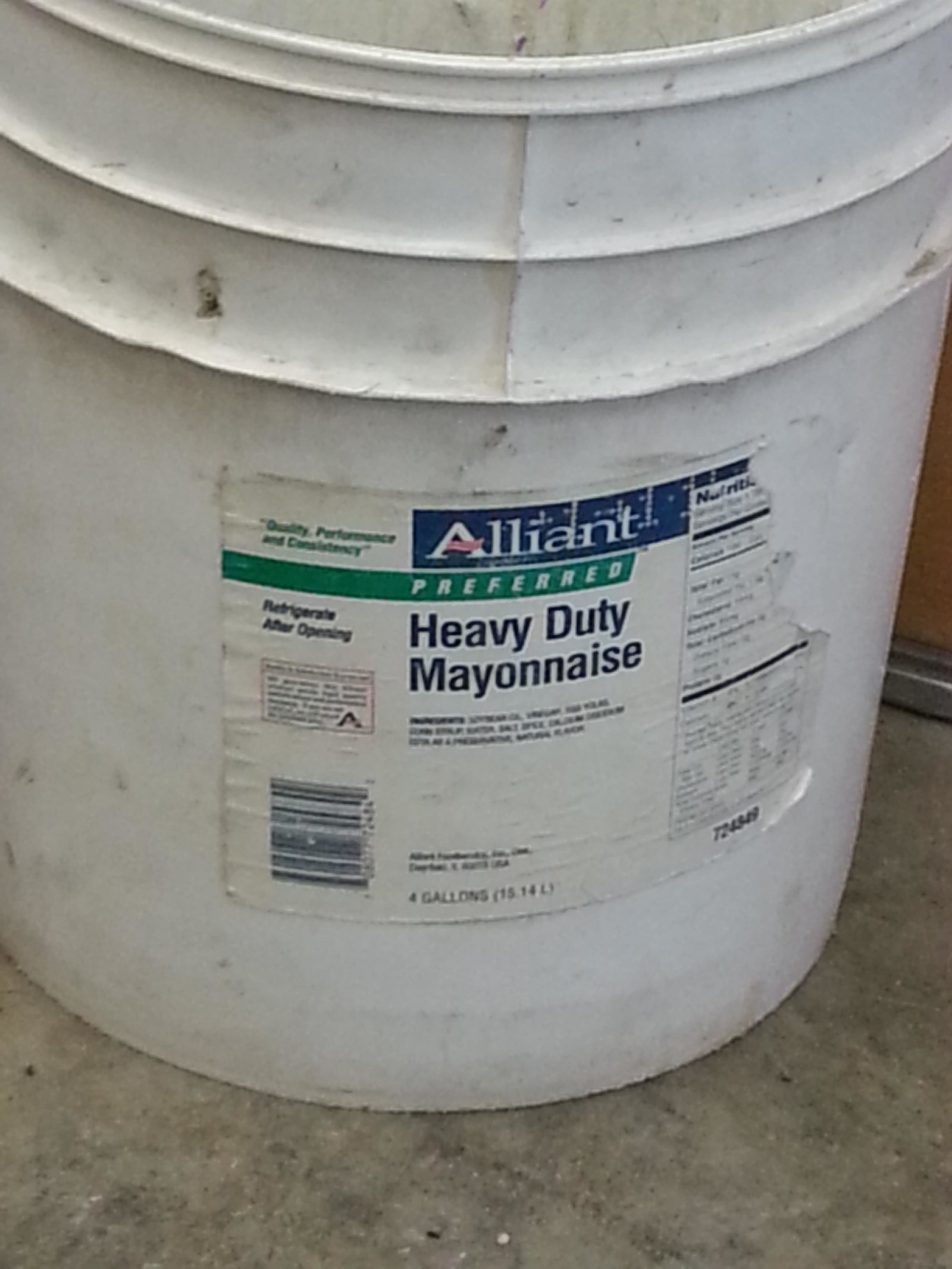 18.
There's just something so...seedy...about mayo.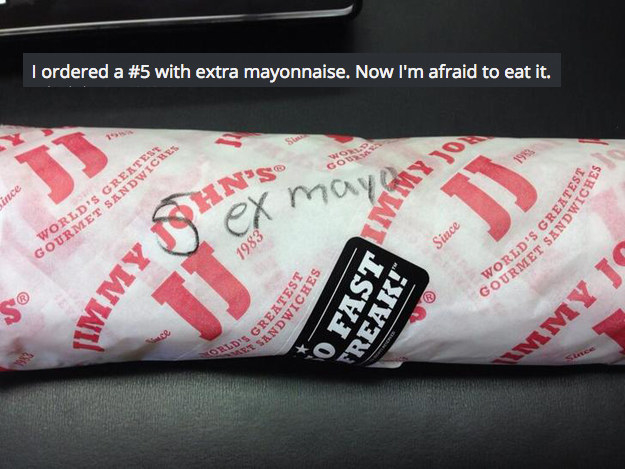 19.
See.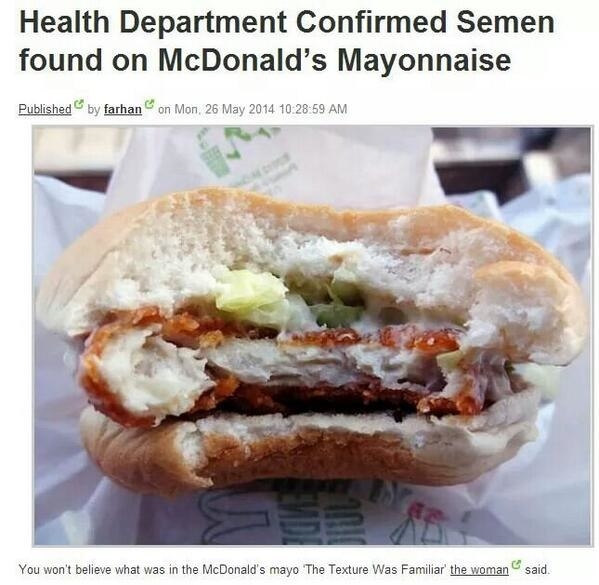 20.
It brings out the worst in people.
21.
And you never know where it'll strike next.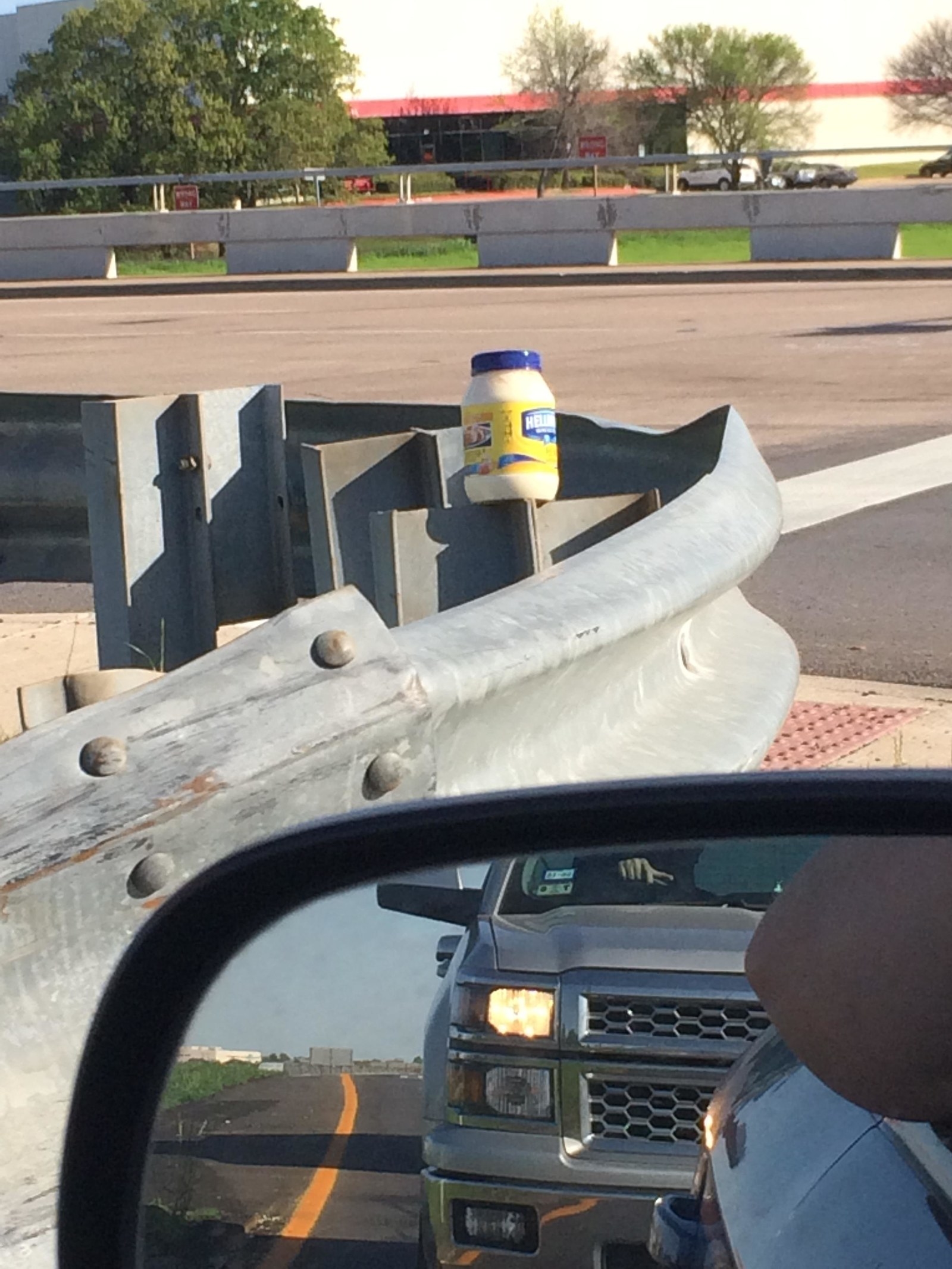 22.
I mean, is there a more unnerving sight in the world than this?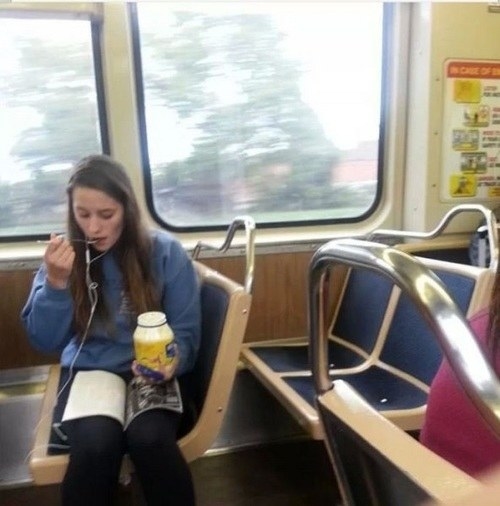 23.
Put simply: