19 Things We Know About "The Last Jedi" From Rian Johnson's Twitter
Epsiode VIII director Rian Johnson is better at Twitter than you.
4.
He's not afraid to change things (like the shape of Kylo's scar), or to bring the truth when fans question such changes: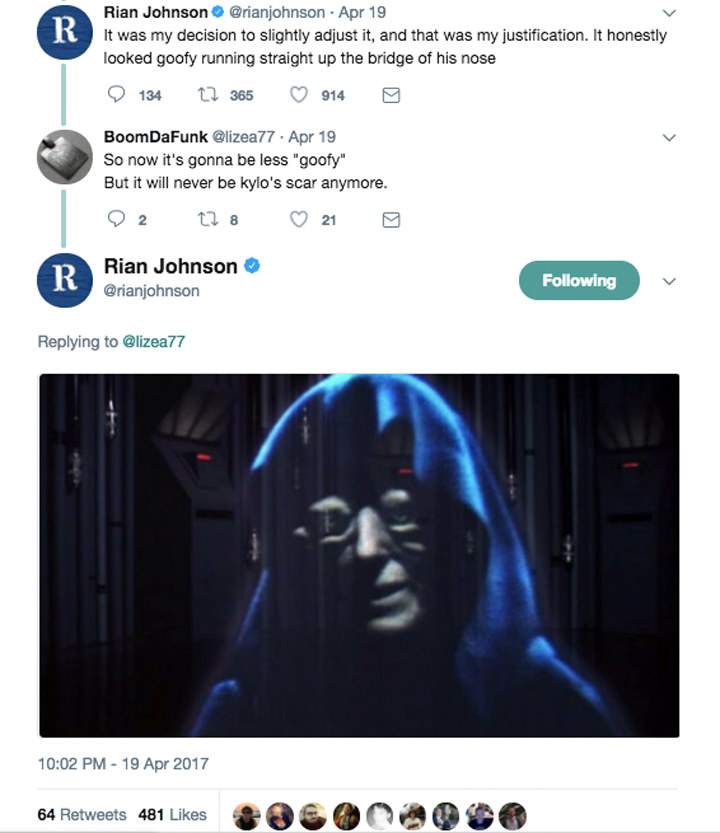 13.
He really, REALLY likes to troll:
16.
Who Snoke actually is:
17.
He reallllllly likes Porgs:
19.
And finally, like the rest of us, he's more than a little excited: