You HAVE to try Brooke's Hawaiian Lomi Lomi Salmon Poke Bowl at her newest restaurant, Da Kikokiko. It's located in the Runway Mall in Playa Vista, California.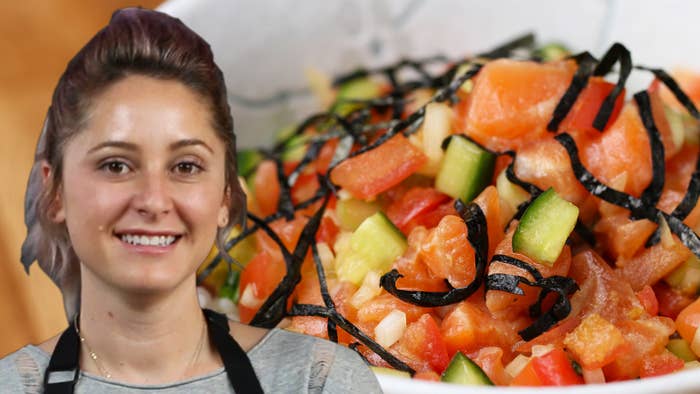 Doesn't this look sooo good? Read the recipe below. But don't forget to stop by Da Kikokiko for the original!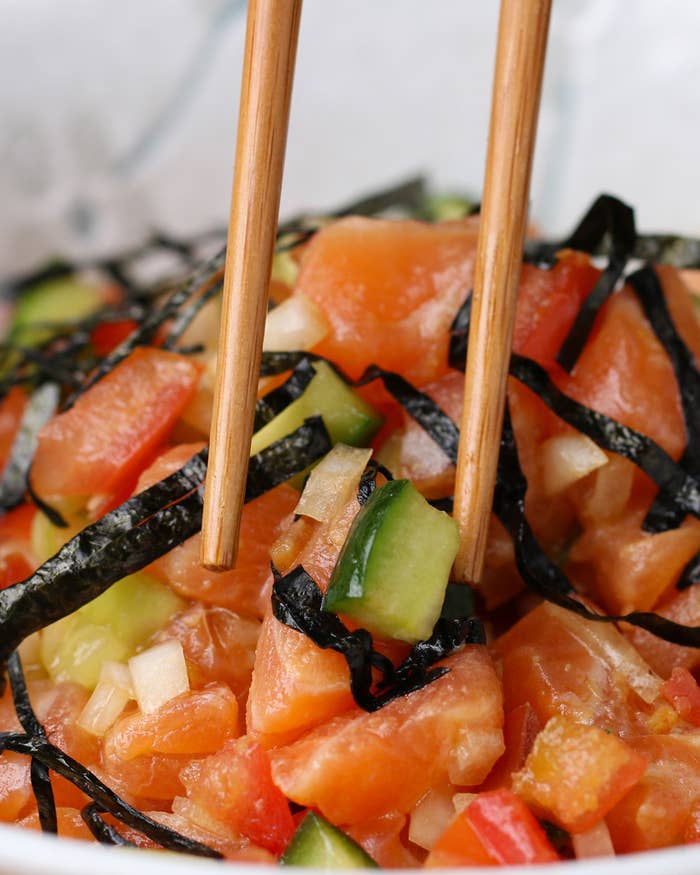 INGREDIENTS
6 ounces fresh sushi grade salmon
1 ounce Persian cucumber, cubed small
1 ounce tomato, cubed small
1 ounce scallion, sliced
1 ounce onion, diced
2 ounces shoyu dressing
12 ounces cooked short-grain sushi rice
Nori, sliced (roasted, unseasoned seaweed)
Salt
Shoyu sauce:
1 teaspoon fresh ginger, grated
1 to 2 cloves garlic, grated
1 cup soy sauce
¼ cup granulated sugar
¾ cup rice vinegar
¼ cup mirin
¼ cup sesame oil
PREPARATION
Place salmon on a wire rack and season with salt on both sides. Cover and refrigerate for 2 hours.
Take cured salmon out of the refrigerator; rinse and pat dry. Slice into cubes.
Mix salmon, cucumber, tomato, scallion, and onion in a bowl.
In another bowl, combine the ingredients for the shoyu sauce. Add sugar as early as possible so all the grains are dissolved.
Spoon shoyu dressing on poke bowl.
In a small bowl, add cooked rice, top with poke ingredients, and spoon additional shoyu dressing to taste.
Garnish with sliced nori and serve immediately!
Enjoy!