Dark Chocolate Banana Bread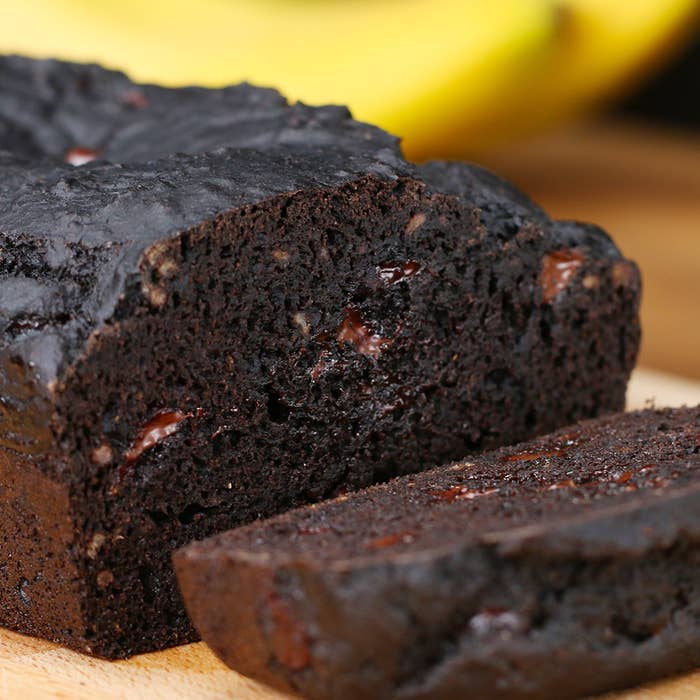 INGREDIENTS
3 ripe bananas
2 eggs
½ cup 2% plain greek yogurt
⅓ cup honey
1 teaspoon vanilla extract
1 teaspoon baking soda
1 cup wheat flour
½ cup dark cocoa powder
½ cup chocolate chips
PREPARATION
1. Preheat the oven to 350˚F/180˚C.
2. In a medium bowl, mash bananas. Mix eggs, yogurt, honey, vanilla extract, and baking soda into mixture.
3. Add flour, dark cocoa powder and mix.
4. Add chocolate chips and gently fold into mixture.
5. Pour the batter into a greased 9x5-inch bread pan. Bake for about 45 mins, or until a toothpick comes out clean from the middle of the bread. (Baking times may vary, so keep an eye on the bread.)
6. Allow to cool for 15 minutes before serving!