Slow Cooker Balsamic Chicken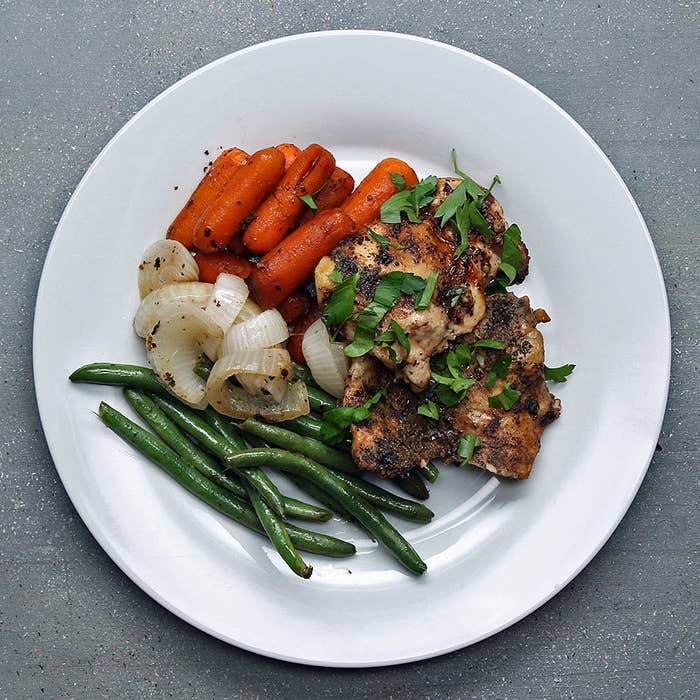 INGREDIENTS
1 tablespoon. olive oil
4 cloves garlic, minced
1 pound baby carrots
8 boneless, skinless chicken thighs
1 teaspoon salt
1 teaspoon pepper
1 teaspoon garlic powder
1 teaspoon dried basil
½ cup balsamic vinegar
1 onion, sliced
1 pound green beans
Fresh chopped parsley for garnish
PREPARATION
1. Pour olive oil and garlic in the bottom of a 6-qt slow cooker. Line the bottom with baby carrots, then place the chicken thighs over the carrots.
2. Season the chicken thighs with salt, pepper, garlic powder, basil and vinegar. Top with sliced onion.
3. Cover and cook on low heat for 8 hours or high for 4 hours. Add green beans during the last 30 minutes of cooking time.
4. Sprinkle with fresh chopped parsley and serve immediately. Enjoy!
Want BuzzFeed Tasty right in your inbox? Sign up for our newsletter!