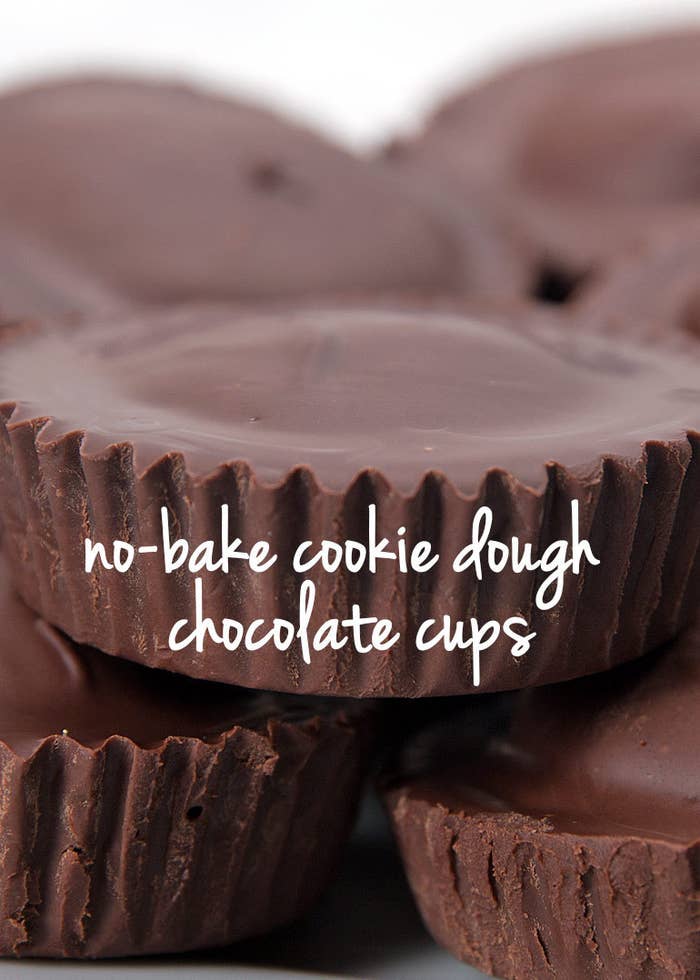 Cookie dough with chocolate may be the most addictive mix ever.
Here's what you need:
* 6 Tbsp. melted butter
* 1/2 cup light brown sugar
* 3 oz cream cheese
* 4 Tbsp. granulated sugar
* 1 1/4 cups all-purpose flour
* 1/4 tsp baking soda
* 1/4 tsp salt
* 2 tsp vanilla extract
* 3/4 cup mini chocolate chips
* 1 cup chocolate chips
Directions:
In a large bowl, beat together butter and brown sugar. Mix in cream cheese and white sugar until well combined.
Add vanilla, baking soda, salt, and flour until dough is formed. Stir in mini chocolate chips. Roll cookie doughs into small balls and set aside.
In a small microwave-safe bowl melt chocolate chips. (Microwave for 60 seconds, check and stir every 15 seconds.)
Line a muffin tin with lining cups. Spoon the melted chocolate into the bottom of each muffin cup. Place the cookie dough balls (slightly flattened) on top of the melted chocolate. Pour the remaining melted chocolate over the cookie dough balls. Gently shake the muffin tin to even out the chocolate.
Chill in the fridge for at least 30 minutes.