Warm Up With A Big Bowl Of This Tuscan Bean Soup
So delicious and so good for you.
by
,
Slow Cooker Tuscan Bean Soup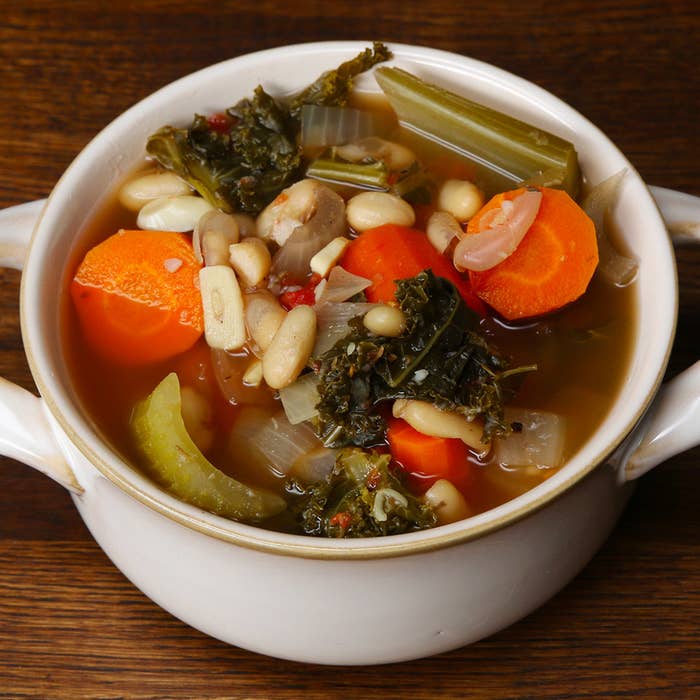 INGREDIENTS
3 cloves garlic, sliced
1 medium onion, diced
3 carrots, sliced
4 stalks celery, sliced
4 cups kale, chopped
1 can (14 ounces) diced tomatoes
2 cans (15 ounces) cannellini beans
Salt, to taste
Pepper, to taste
1 teaspoon dried oregano
1 teaspoon dried thyme
6 cups vegetable stock
PREPARATION
1. Add the ingredients to a slow cooker.
2. Set it to low for 8 hours or high for 4 hours.
3. Serve while hot.
4. Enjoy!