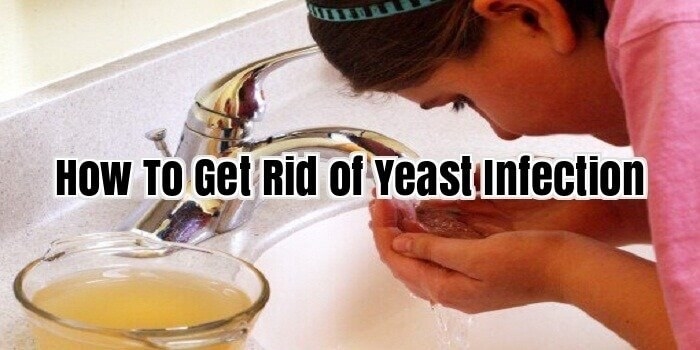 1. Yoghurt
Yogurt is a delicious food and the natural enemy of yeast. To use it against candida, immerse a tampon in the yogurt and apply it to the vagina. Alternatively, the yogurt can be rubbed into the vaginal tract. Please make sure that you use the yogurt does not contain sugar, as it would worsen the condition of the yeast infection. This is because the candida feeds on sugar and will make them grow more.
2. Garlic
Garlic, besides being used in the kitchen, is also the enemy of yeast. It is very effective, just putting a dab of garlic into the vagina every few hours. Relieves itching immediately.
3. Apple Cider Vinegar
This acetic acid is supposedly potential in curing many other conditions such as allergies, sinusitis, acne, high cholesterol, chronic fatigue, sore throat, arthritis, and gout. It can be taken orally or used externally. To use it against yeast infection, mix a cup of apple cider vinegar in your bath water and take a long bath in it. Do not apply undiluted apple cider vinegar directly into the vagina as it will cause the vagina to become inflamed. Please make sure you get the right vinegar, not the white vinegar that aggravates the infection.
4. Oregano oil
Oregano oil is a herb that has a potent anti-candidiasis effect. It contains an active ingredient, called carvacrol, which can cure yeast infection. Take it by mouth every day and make sure that you choose oregano oil with high-level carvacrol.
In conclusion, there are natural ways to treat yeast infections. By applying these methods, you can save money instead of buying medical treatments. I believe that natural products have many benefits to the human waiting to be discovered.
This post was created by a member of BuzzFeed Community, where anyone can post awesome lists and creations.
Learn more
or
post your buzz!