Sweet Soy Chicken Wings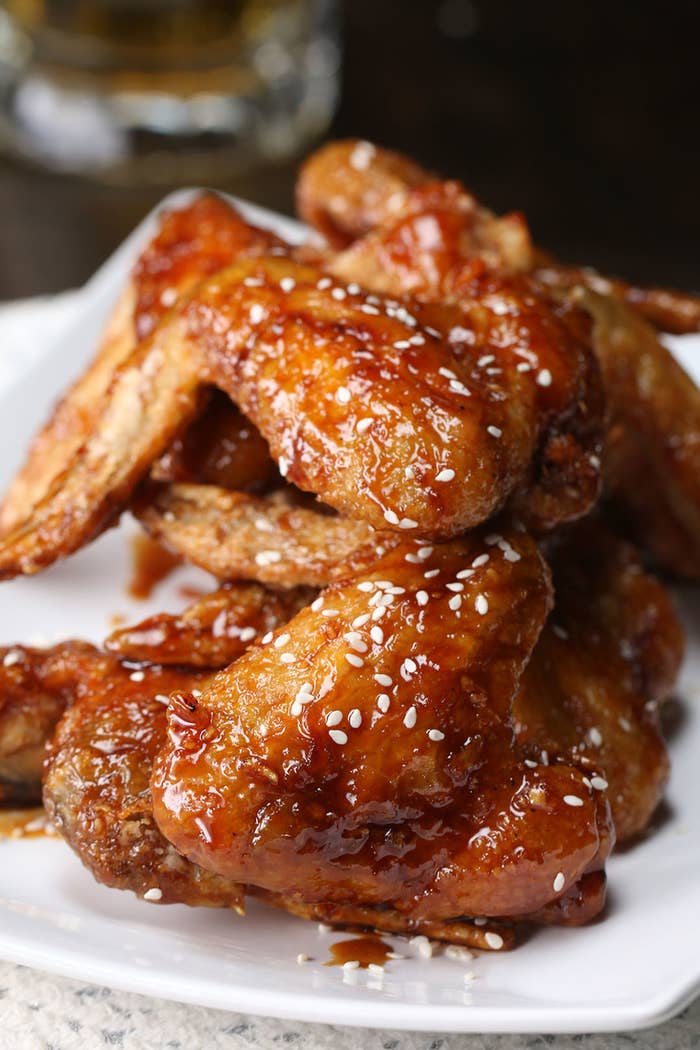 INGREDIENTS
8 chicken wings
Salt, to taste
Pepper, to taste
Potato starch, to dredge
Frying oil, as needed
Sweet Soy Glaze:
½ cup (100 milliliters) soy sauce
¼ cup (50 milliliters) mirin
¼ cup (50 grams) sugar
¼ cup (50 milliliters) sake
1 clove garlic, grated
Garnish:
Toasted white sesame
PREPARATION
1. Preheat oil to about 160˚C/320˚F.
2. Season both sides of the chicken wings with salt and pepper. Coat with potato starch.
3. Fry the wings at 160˚C/320˚F approximately 7 minutes.
4. Heat oil to about 180˚C/350˚F. Fry the wings until golden brown, about 3 minutes. Drain them on paper towels. Set aside.
5. Make the graze. Combine all the glaze ingredients in a shallow pan and bring it to a simmer. Reduce until thick. Toss in the wings.
6. Sprinkle toasted white sesame.
7. Enjoy!