You're single, there's a holiday coming, what do you want to do?

Road trip with my friends!

Go to a bar, drink everything I can.

Find somewhere to dance, maybe find someone to dance with.

I stay at home with the person I love the most, maybe they'll realize how I feel.

I stay by myself, I'll use this time to get lost on my own thoughts.

There's no use spending that time on other things: I figure out things I've been delaying.

I'll find a good book to read.

I'm feeling creative, I'll write poems

The world's my playground! I'll go wherever the wind takes me.

Thirsty? Party time? Just feel like a cup of something? Choose one:

Oh my swamp! You're in love!

Great, I'll break my heart again.

It's already making me insane!

Great! It gives me energy, I can feel my heart jumping!

They better be really special, otherwise there's no point being in love.

Well, they better keep up with the way I am or beat it.

Of course it'd happen sometime. Well, they're lucky I'm in love with them!

It's gonna be a fun ride!

Oh no! That was not supposed to happen! There's no way it'll work out fine.

You're not a messenger, you're a delivery boy, so you need a companion. What's it gonna be?

Nothing wants to come with me, not even that motorbike.

My phone of course! I can call people whenever I'm lonely.

You've broken up with someone you really loved. How are you feeling?

Time to find another one! The show must go on.

Well there's plenty of fish in the sea.

Whatever, it's not like I care.

I'm kind of sad, but I'll eventually get over it.

I gotta find a way to keep my mind from thinking about it.

I'm not surprised, after all, real love's hard to find.

My fault, I'm always so careless with the people I get involved with.

Time to take those high heels out for a night of dancing.

You're holding out for a hero, which one?

Back when you were a kid, you were more...

Exploring! Always playing with weird stuff and wanting to know everything the adults were up to.

Fun! Always finding new friends and new toys to play with.

Full of myself. I was just the best, everyone said so!

Troublemaker. Always sticking my nose where I shouldn't, besides everyone telling me not to.

Reserved. Had my own little world, with my own toys.

Creative! If there was something in my head I'd set my hands to work and voilà!

Curious! Things were there to be found out by me, the world was my playground.

Imaginative. My head was my big fantasy factory. Always inventing new worlds and friends to play with.

Quiet. Had a small number of relationships that were supposed to last, because meeting people was a nightmare.

Even if somebody told you the world was gonna roll you, what would you say it's your best quality.

Finally, would you, for love, be an ogre forever?

Beauty's on the inside! Let's take a dip in the mud, babe.

I'd rather have a cute button nose, thick wavy locks and taut round buttocks.
Which Shrek Soundtrack Song Are You?
You got:

I'm a Believer by Smash Mouth
Wow! You're quite a catch! You've got the energy to make everyone believe they can do whatever they want. With a face like that, love will be true not only in fairy tales.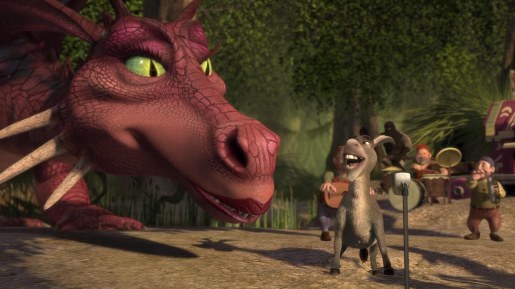 You got:

All Star by Smash Mouth
Hey now, rock star! You're the one that glitters as gold. You believe in yourself and carry with you the belief that only shooting stars can be the ones that break the mold.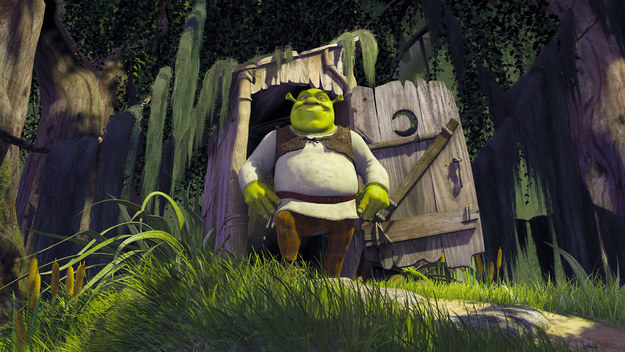 You got:

Bad Reputation by Halfcocked (Joan Jett cover)
THE CHAIR! GIVE HIM THE CHAIR! You don't care what others think of you, what makes you your own person. Love comes in all shapes and forms, and yours will be one to settle over a pint.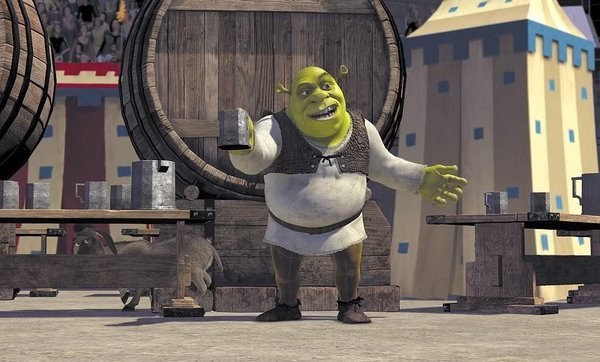 You got:

Hallelujah by Rufus Wainwright
Well look at you, you really don't care for music, do you? There's something sad about you, like a heart's been broken, but in a beautiful way. Maybe there's a God above, and you sure know how to please the Lord.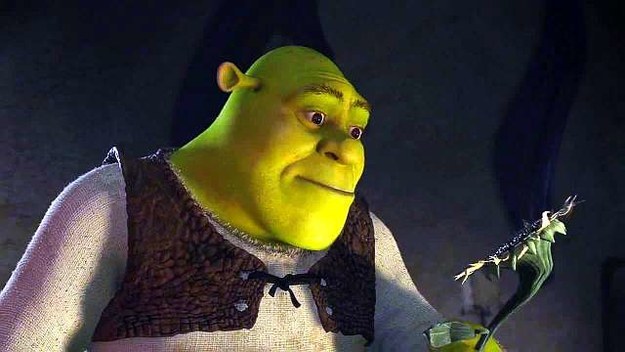 You got:

I'm on My Way by The Proclaimers
You do your best, your best to do the best that you can do! Even when everything seems lost, you're the way from misery to happiness.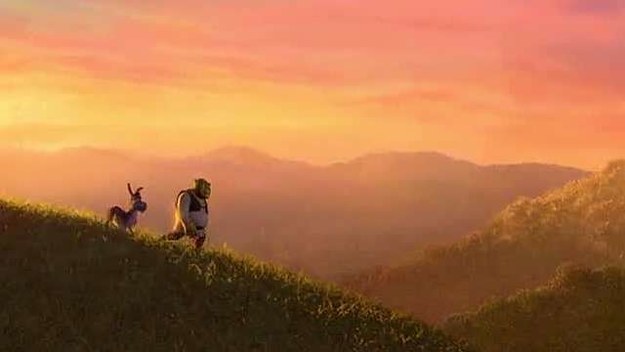 You got:

Accidentally in Love by Counting Crows
Come on, come on, turn a little faster! Everybody's after love, and you know just what the problem is. Whoever's got you will feel like a snowball running down into the spring that's coming all this love.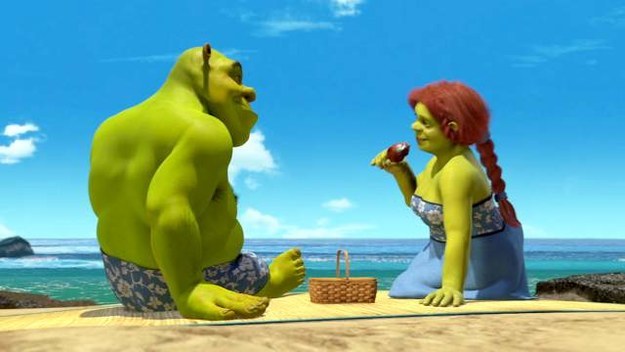 You got:

Holding out for a Hero by Bonnie Tyler (well, the Fairy Godmother actually)
Alright, big fella! Let's crash this party! You're energetic, you're faster than light! If you're the hero, everyone'll be holding out for you, 'til the end of the night!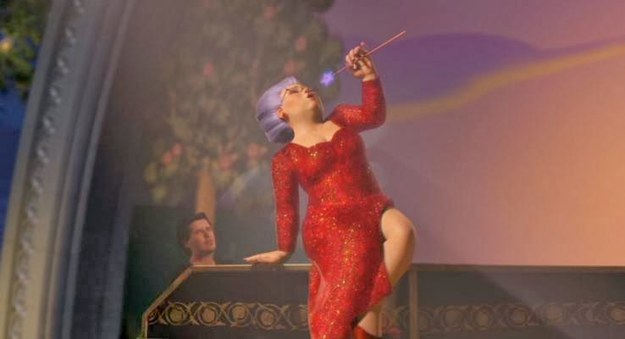 You got:

Ever Fallen in Love? by The Buzzcocks
Ever fallen in love with someone you shouldn't've fallen in love with? You spurn natural emotions, you make others want to start a commotion.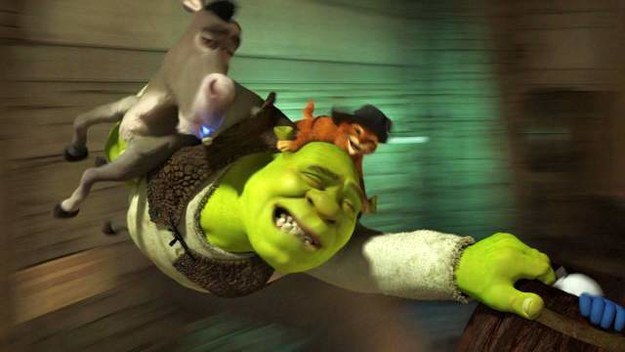 You got:

Livin' La Vida Loca by Ricky Martin (or the Donkey and the Puss in Boots)
You're into superstitions? Black cats? Voodoo dolls? I feel a premonition, you're into new sensations, new kicks and candle light. You're Livin' la vida loca (hey Donkey, that's spanish!)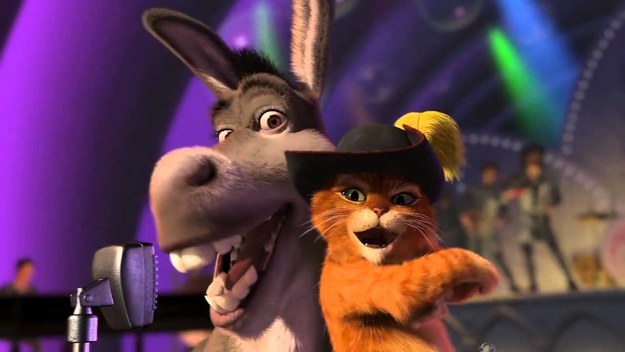 This post was created by a member of BuzzFeed Community, where anyone can post awesome lists and creations.
Learn more
or
post your buzz!