1.

In a word, your friends would describe you as:

2.

What would you say is your best quality?

Your natural leadership abilities.

You value loyalty above all else.

Your impenetrable, terrifying exoskeleton.

3.

Back in high school you were:

A whiny emo kid. Pretty much the worst.

In deep with a really tight clique.

Changing your style every two weeks.

Sitting pretty at the top of your class.

Anxious to move away from home and find yourself.

Crawling through air vents and laying egg sacs in the locker room.

Giant Nightmare Cockroach.

5.

You're invited to a hip house party. Do you:

Roll up with your entourage and take over.

Arrive hungry and convince everyone to ditch and go get tacos instead.

Stand in the corner and silently glower.

Get into a heated philosophical debate with strangers.

Show up first and eat all the snacks and drink all the booze.

Impale the host with your spear-like tail and flee.

6.

What's most important for a potential partner is:

That they don't smother you.

That they think you're the bee's knees. Because you are. Obviously.

That they stand by you through thick and thin.

That they're not allergic to your acidic blood, because your blood is literally acid.

7.

What's your theme song?

"You're the Best," by Joe Esposito

"She Blinded Me with Science," by Thomas Dolby

"Man in Black," by Johnny Cash

"Paranoid Android," by Radiohead

I don't know, I can't fit headphones over my engorged insect-like carapace.

8.

What's your biggest fear?

That I'll never escape my parents' shadow.

That I'm not as great as I think I am.

That I'll be consumed by regret.

That your species will run out of victims to slaughter and plant terrifying children inside of.

9.

What's your spirit animal?

Whichever animal has a horrifying mouth with a smaller, equally horrifying mouth inside of it, you're that animal.

10.

What was your best subject in school?

Hiding beneath the bleachers and terrifying the new kids.

11.

Finally, finish this sentence: Revenge is...

...a dish best served face-to-face.

...just another day at the office.

...a false concept created by the weak.

...the only thing that keeps me going.

...as good an excuse as any to feast on human entrails like you're at an all-you-can-eat buffet.
Which Famous Sci-Fi Villain Are You?
You got:

Agent Smith from "The Matrix."
You're a highly intelligent individual who doesn't want anyone — friend or foe — telling them what to do. And you have an impeccable fashion sense.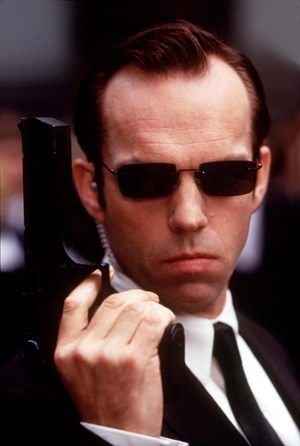 You got:

Darth Vader from "Star Wars."
Your friends fear and respect you just as much as your enemies. Sure, you've got your fair share of family drama, but who doesn't?
You got:

Khan Noonien Singh from "Star Trek."
You're confident — way confident — but you've got the skills, the know-how, and the rugged charm to back it all up. Also: dat hair.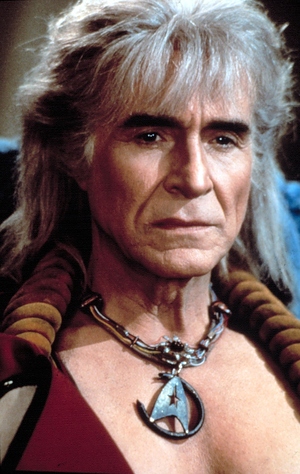 You got:

The T-1000 from "Terminator 2: Judgement Day."
You're all about results. You're good at what you do, and you do it better than pretty much everyone. Sure, you can be a little... er, intense at times, but hey, that's just how you were wired.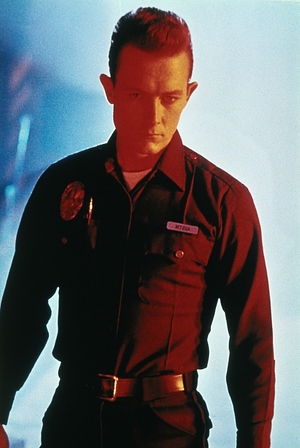 You got:

The Borg Queen from "Star Trek."
You've got a keen, calculating mind, and you're always looking to improve those around you. You're an equalizer — chaos becomes order when you're around — and you have a way of sticking out in the crowd.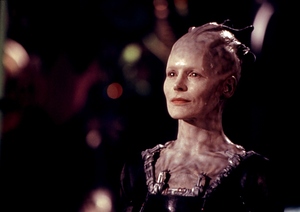 You got:

A Xenomorph from "Alien."
You're a terrifying intergalactic monstrosity from the darkest depths of the collective of human nightmares. Family comes first for you, and you're also a terrifying intergalactic monstrosity from the darkest depths of the collective of human nightmares, so there's that.
Or you could always be a borderline insane mad scientist grandpa.