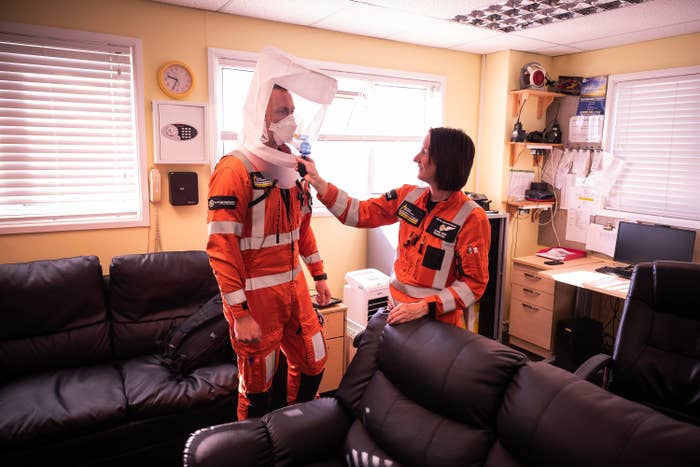 We may all be at home, but that hasn't stopped our reporters from breaking exclusive stories like this one. To help keep this news free, become a member and sign up for our newsletter, Outbreak Today.
Assaults on emergency workers have risen during the coronavirus pandemic even as other crimes have declined substantially, according to police data obtained by BuzzFeed News.
During a four-week period ending in mid-April, police recorded around 260,000 offences — a 29% decrease compared to the same stretch in 2019. Murders fell by 20%, rapes by 35%, vehicle crime by 42%, and shoplifting by 59%.
But assaults on emergency workers increased by 16% — the only crime in the data reviewed by BuzzFeed News that had gone up. Police have been called to more than 3,000 such cases since mid-March, compared to 2,600 during the same period in 2019. More than 300 involved "coughing or spitting on emergency workers" which were often "followed by other assaults", according to the report.
The figures were compiled as part of the UK police's response to crimes during the pandemic, codenamed Operation TALLA. Overall crime is expected to remain low during the lockdown "while the number of stores open are reduced and while social distancing measures involve greater surveillance of customer behaviours", according to a report seen by BuzzFeed News.
Under TALLA police have begun keeping track of a new statistic: "covid-related offences". Police recorded more than 13,000 "covid-related offences" in the past four weeks. The data reviewed by BuzzFeed News does not reveal what qualifies as a "covid-related offence".
A National Police Chiefs Council spokesperson said: "Attacking a police officer, either verbally or physically, when they are trying to do their duty is appalling behaviour and will not be tolerated. People, who deliberately assault, spit, or cough on police officers and other emergency workers as well as members of the public will be dealt with robustly."
Last week at a press briefing, home secretary Priti Patel spoke of "a fall in overall crime" during the pandemic. Without citing numbers, she said that car theft, burglary and shoplifting were "all lower than in the same period from this time last year". Patel did not mention the rise in assaults against emergency workers.
If you're someone who is seeing the impact of the coronavirus firsthand, we'd like to hear from you. Reach out to us via one of our tip line channels.
A source close to the home secretary said that at the time of her briefing she was not aware of the emergency workers figure. "The Home Secretary is one of the foremost defenders of our brave police officers", a spokesperson said, "and has strongly condemned attacks on them."
A home office spokesperson added that "she is spearheading efforts to double the maximum sentence for those who assault an emergency worker and these criminals should be in no doubt that they will be arrested and prosecuted."
Leaders from several unions representing emergency workers have been calling upon the government to ramp up prosecution of such crimes.
Martin Flaherty, OBE, managing director of the Association of Ambulance Chief Executives, told BuzzFeed News that attacks on emergency staff will continue to happen on a "daily basis" if "tougher sentences" are not introduced. "Until the perpetrators get the most powerful message possible that it is unacceptable and abhorrent to attack emergency workers who are trying to help them or their loved ones, we cannot see how these appalling occurrences will reduce."
John Kelly, head of security and safety at West Midlands Ambulance Service, echoed Flaherty's concerns. Short sentences for perpetrators have left some victims "completely disillusioned with the criminal justice system", Kelly said.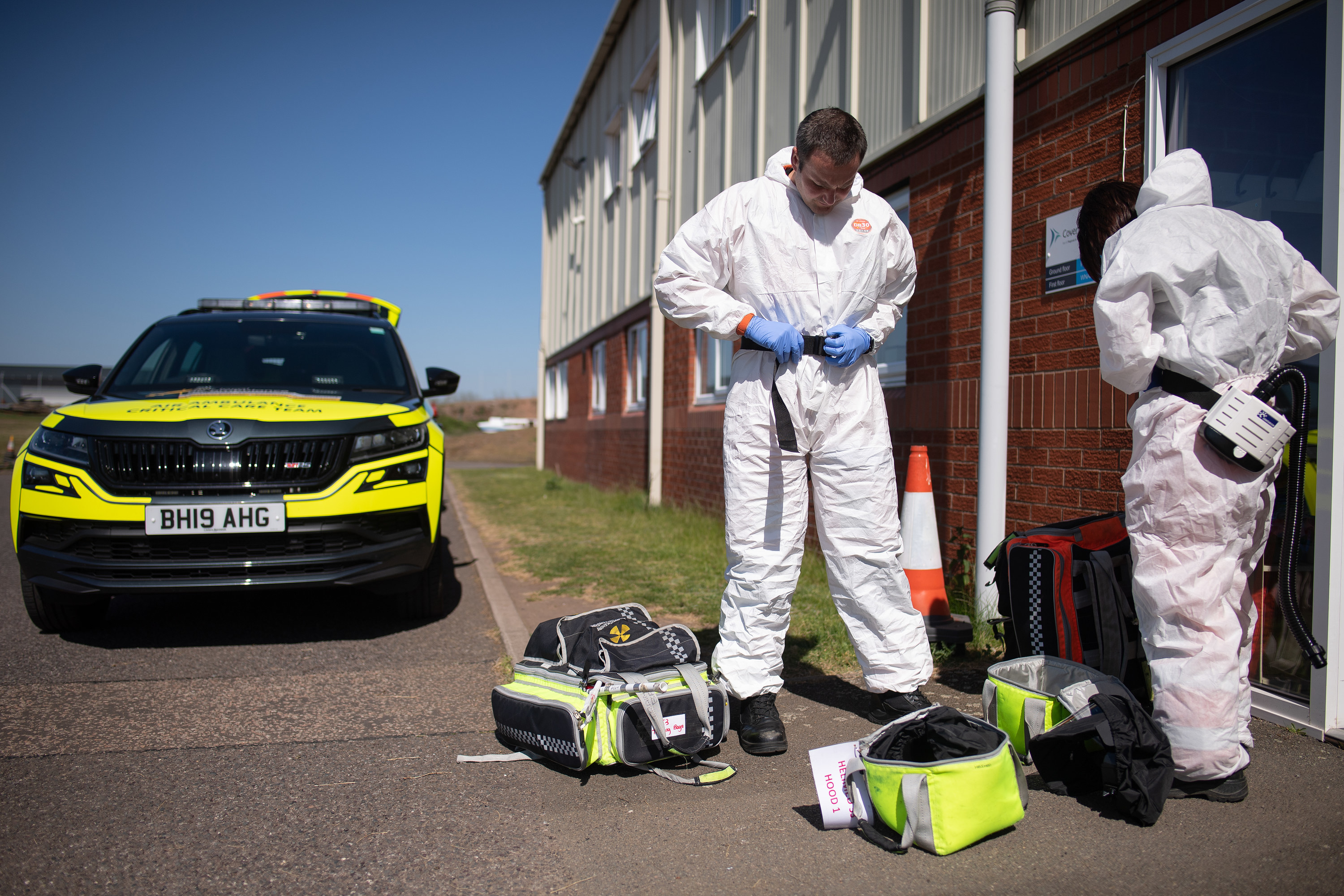 Rachel Harrison, GMB national officer, told BuzzFeed News that the UK government was supposed to be introducing a new system for staff to report assaults but they have yet to see it implemented. "It's appalling that our members are still being left vulnerable and at risk of attacks whilst at work — even more so now with the additional threat of COVID infection," she said.
Though the 16% increase has not been made public, press reports have highlighted a number of coronavirus-related crimes.
On April 20, Darren Bosworth, 35, was jailed in April for punching an emergency care assistant in the face and assaulting police officers who arrived at the scene. Appearing at Swindon Magistrates Court via video link, he pleaded guilty to two counts of assaulting an emergency worker and criminal damage and received a six-month prison sentence.
Another man who coughed in the face of a paramedic after telling him he had coronavirus was jailed for 20 weeks. Two paramedics were called out to Jonathan Brunsdon's home in Gloucestershire on March 28 when a friend began showing symptoms of COVID-19. Paramedics attempted to reassure Brunsdon about his friend's medical condition but the 43-year-old "descended into criticism and name calling" before coughing into the paramedic's face before saying "ha ha, you got it now", according to the prosecutor.
Last week, Joseph Hugh admitted to assaulting a paramedic and threatening to spit on a police officer. He appeared at Exeter Magistrates Court where he received a 30-week custodial sentence.
Another man was arrested in Coventry after allegedly punching a paramedic in the face. Paramedics attended 21-year-old after he suggested he had breathing difficulties. He then reportedly lashed out as he demanded an inhaler and punched the paramedic who was admitted to hospital with a suspected broken jaw.