Let's Rethink The Food System
Every year there are 70 billion tonnes of good food that goes underutilized. While bustling businesses and restaurants are back on the up and up, many people in surrounding communities are still faced with food insecurity.

In fact, 1 out of every 4 New York City residents don't know where their next meal will come from.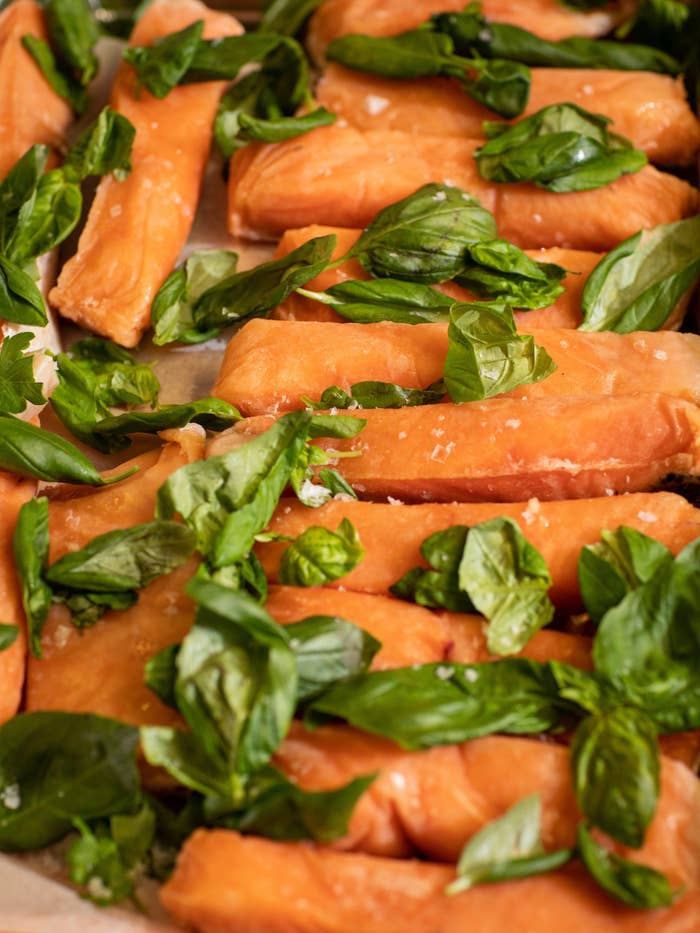 But enough is enough.
Rethink Food is a nonprofit organization with a forward-thinking approach to food philanthropy. Partnering with local restaurants and community-based organizations to provide meals to neighbors impacted by food insecurity, Rethink Food's mission is to create a more sustainable and equitable food system for all.

How Do They Do It?
Rethink Food has created three practical programs to reduce food insecurity across communities:

Rethink Certified is a partnership program created to feed communities and support local restaurants, during the pandemic and beyond. How does it work? Rethink Food partners with restaurants to prepare nutritious meals as part of their daily operations, in exchange for a grant to cover a portion of operational costs.
Once the prepped meals are ready to go, community-based organizations (CBOs) distribute them to communities that need them most. CBOs play a critical role in helping further Rethink Food's mission to serve neighborhoods impacted by food insecurity.
Rethink Cafe (located in Clinton Hill, Brooklyn) is one of New York City's first pay-what-you-can community cafes. It invites anyone and everyone to come enjoy a nutritious meal for a small, suggestion-based donation of $5.
The cafe has become a go-to spot in the neighborhood to grab coffee or lunch as well as a place neighbors who are impacted by food insecurity can count on to have a nourishing meal in a dignified setting.

You can even donate to Rethink Food's mission or pay it forward and provide a meal for someone else!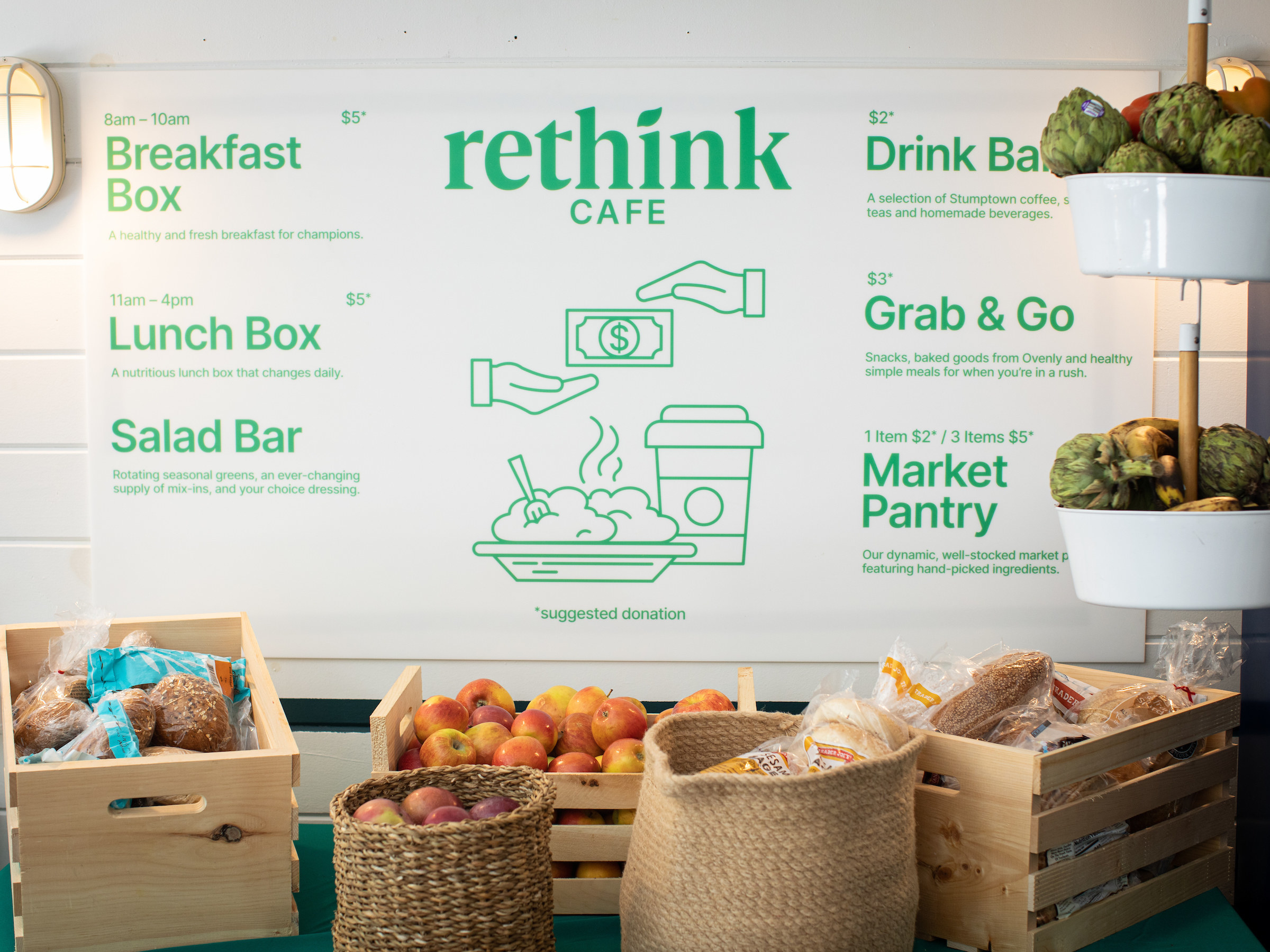 Additionally, the cafe stocks a market pantry featuring shelf-stable food items and grab-and-go meals.
Rethink Commissary
The Commissary Kitchen is located in Downtown Manhattan and transforms excess and donated food items from grocery stores, corporate offices, and restaurants into nutritious and culturally sensitive meals that are delivered to eight local community-based organizations six days a week. On average the site prepares over 7,000 nutritious meals a week for CBOs at no cost.

Furthering Rethink Food's Mission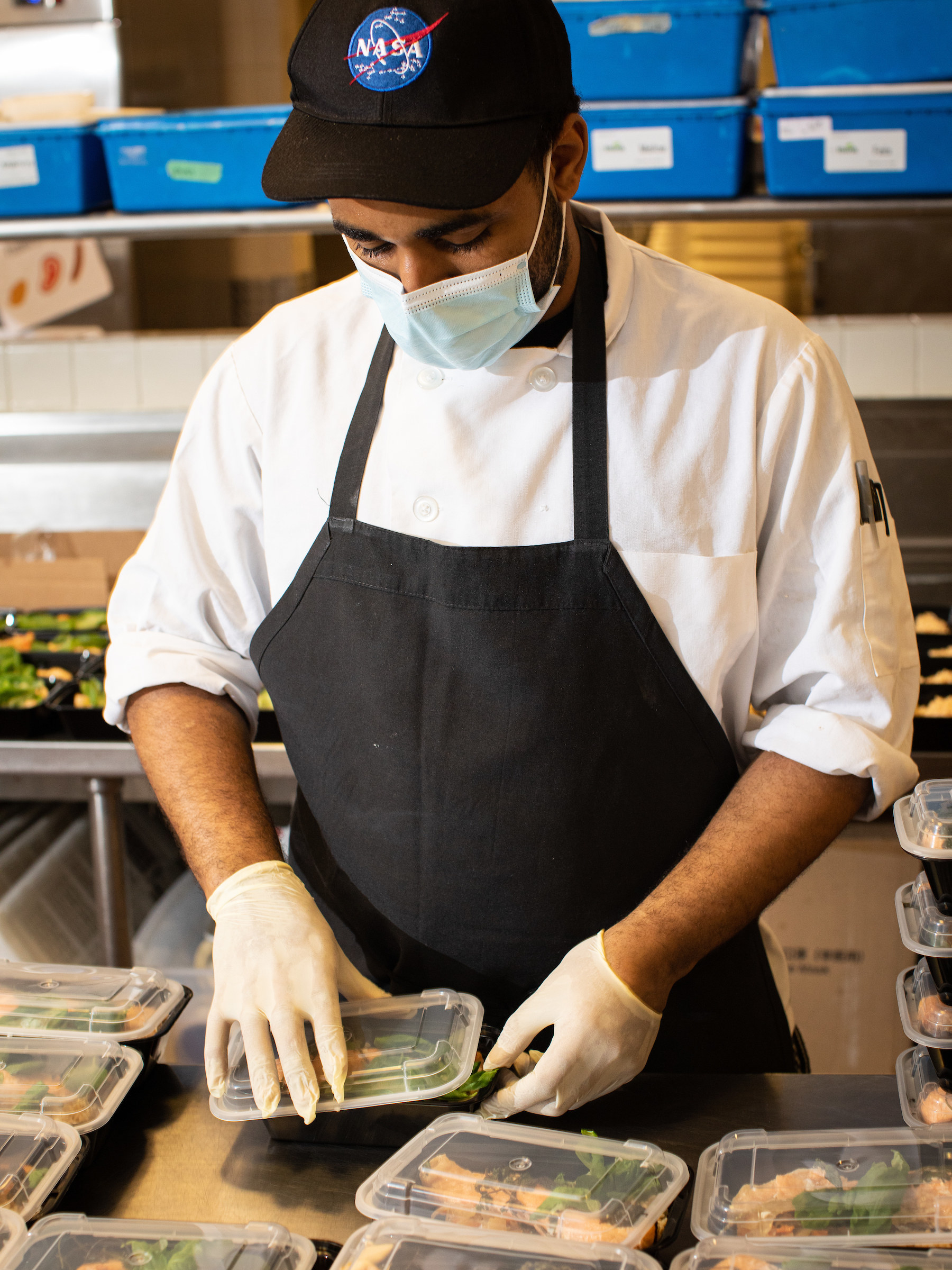 In a short amount of time, Rethink Food has established partnerships with restaurants all five boroughs of New York City (Manhattan, Brooklyn, Bronx, Staten Island, Queens), Chicago, San Francisco, Nashville, Washington DC, and soon Miami. When you eat at a partner restaurant, you're taking part in Rethink Food's mission!
Here are just a few NYC restaurants that currently partner with Rethink Food to support their neighborhoods:
FIELDTRIP, Manhattan
Born out of founder Chef JJ's realization that "rice connects us," and can be found at the center of many tables around the world, this unique, community-based dining experience celebrates culture through the shared experience of rice. FIELDTRIP and Rethink Food have worked together to prepare and distribute 1,250 meals a week for a total of 74,450 meals.
Esme, Brooklyn
Since 2014, Esme has been a staple bistro with seasonal, modern American menus. It's the perfect, casual spot for any occasion or event (including giving back to the community). Esme prepares 1,000 meals a week and has distributed a total of 56,000 meals since the beginning of their partnership with Rethink Food.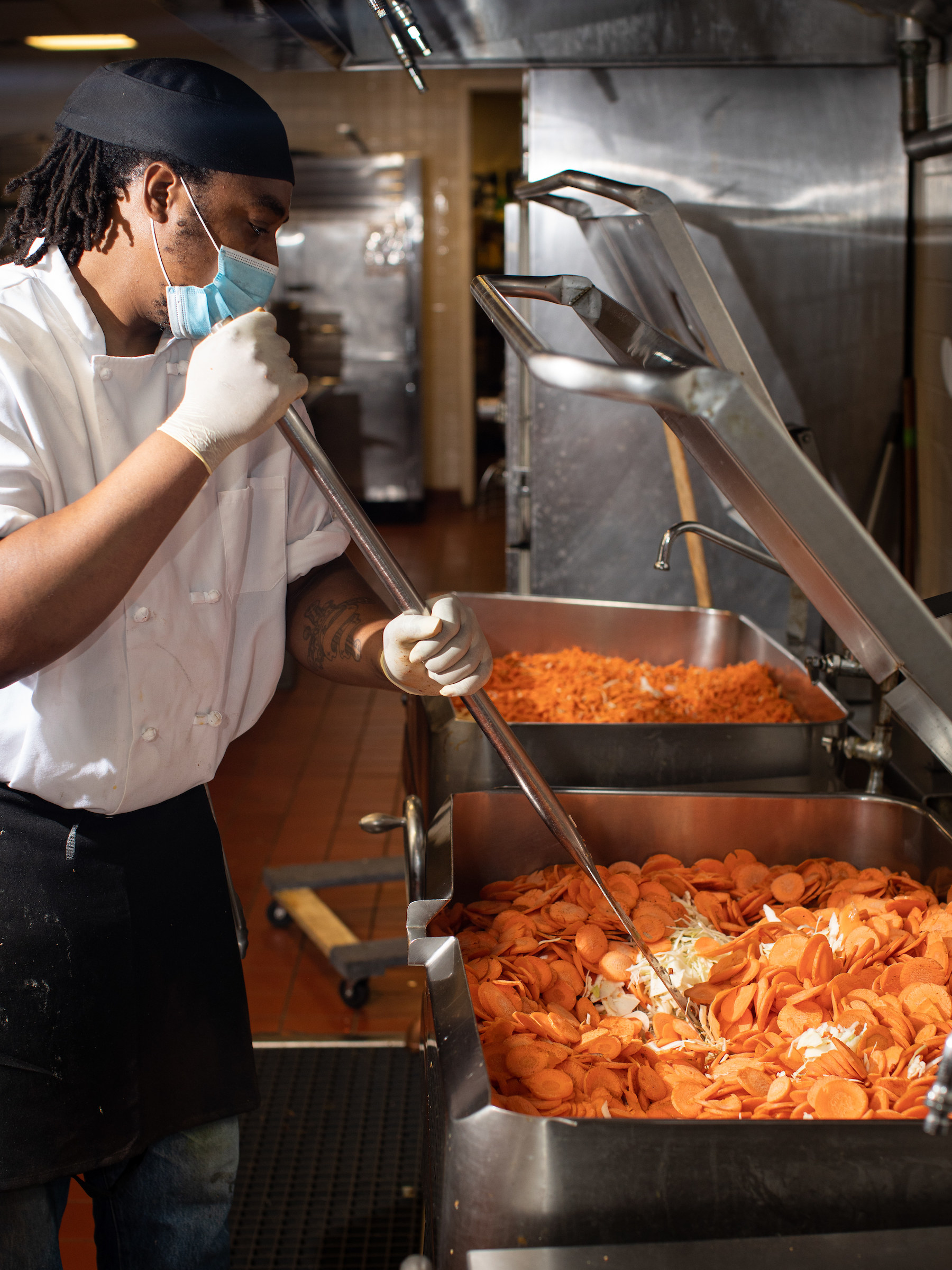 Cachapas y Mas, Queens
Since it opened in 2008, Cachapas y Mas has been dedicated to serving New Yorkers fresh, traditional Venezuelan staples and iconic dishes. With Rethink Food, this family-owned and operated restaurant prepares 750 meals a week, and a total of 15,750 meals distributed since the beginning of their partnership.
Mar Mar, Staten Island
Mediterranean Syrian restaurant Mar Mar serves delicious cuisine from their charming, rustic restaurant located in the West Brighton neighborhood of Staten Island. On top of serving up small plates and full entrees, Mar Mar prepares 300 meals a week with Rethink Food, distributing 4,000 meals since the beginning of their partnership.
Taste So Good, Bronx
Pro skater Tyshawn Jones opened up Taste So Good in 2018 together with his mother, Termisha Henry, to serve delicious homestyle Caribbean American food. They nourish patrons as well as their local community in partnership with Rethink Food, preparing 1,500 meals a week, and 57,200 meals in total.
Join Rethink Food's mission by donating directly here. 100% of your donation goes directly toward feeding communities.
Other ways to join the movement!


Facts provided by Rethink Food.