What is Burlesque?
Burlesque is an entertainment art, based around dance, music and the art of the tease. Burlesque began in the 1840's and was used by working-class performers as a way to mock other parts of society. It's important to note that burlesque is not actually stripping, and the goal is not complete nudity.
Today burlesque is about empowering and encouraging women to embrace their sexuality and femininity. This art form allows women of ALL shapes, sizes, and color, to express themselves any way they dang-well please! To embrace burlesque you must embrace the performer, the skill, and the art -- no matter the package. This list is just a small sample of many of the black and African American burlesque performers across the globe.
Curated by TokenBlackGirls.com (now called BLACKX.CO): a community for black women living alternative lifestyles, and International Black Burlesque Performers
Now for the fun part....
Here you'll find just a small sampling of modern-day Black & African American burlesque performers that are shake-shake-shaking up the burlesque scene in cities across the globe!
Jeez Loueez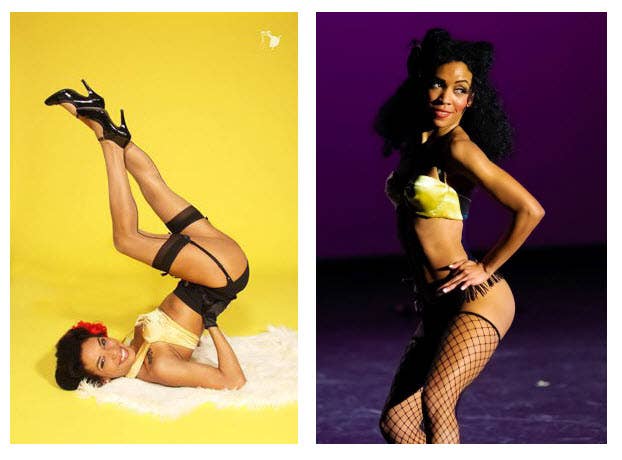 Perle Noire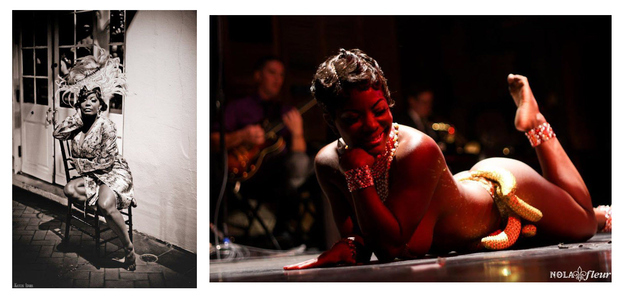 Coco Deville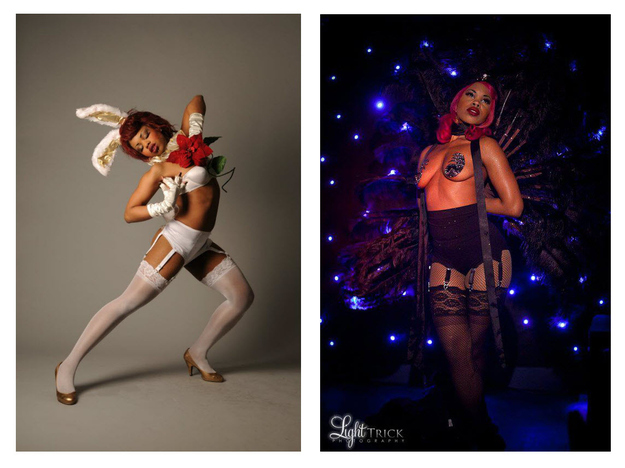 Delysia La Chatte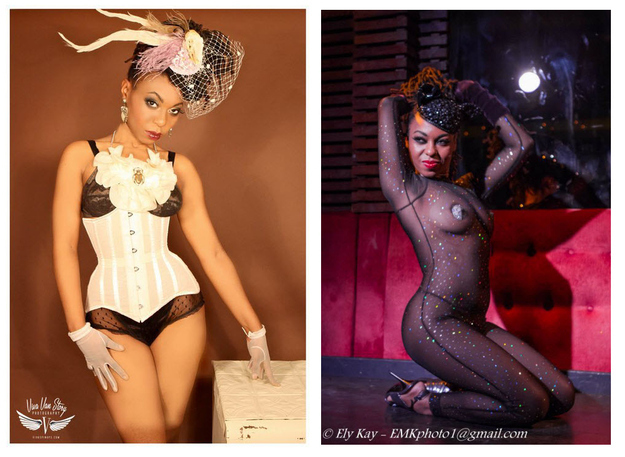 Coco Framboise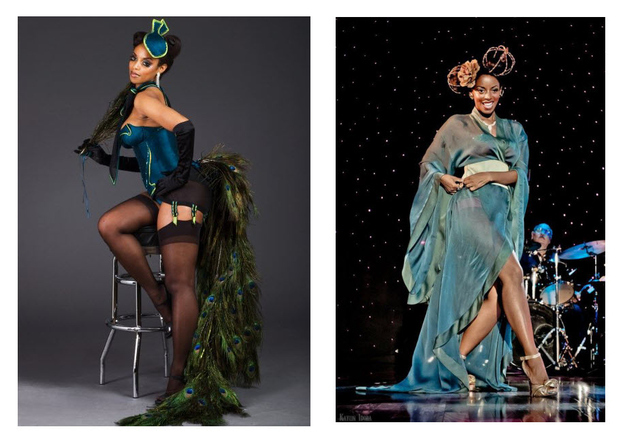 Alotta Boutté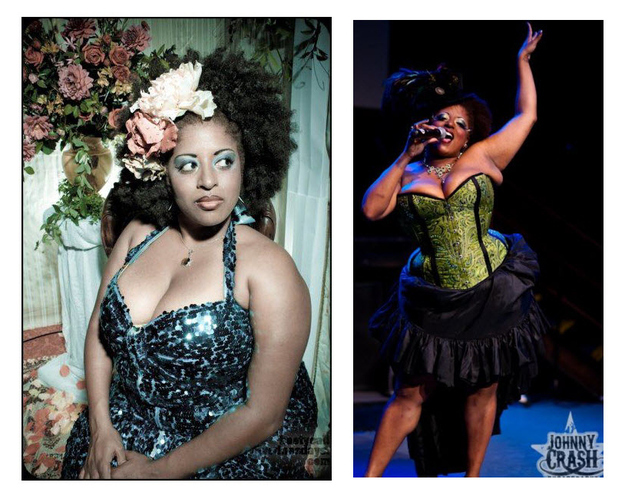 Jessabelle Thunder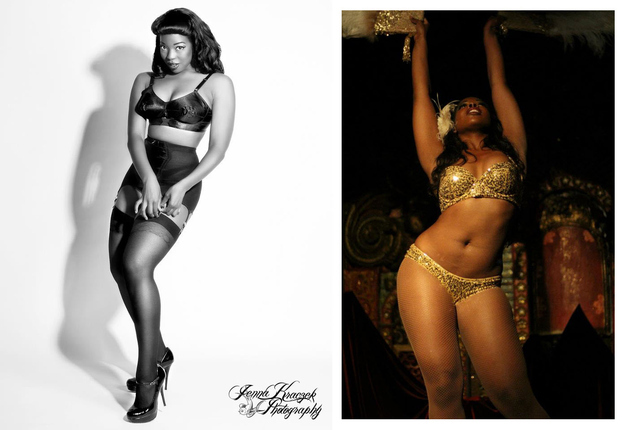 Honey Cocoa Bordeauxx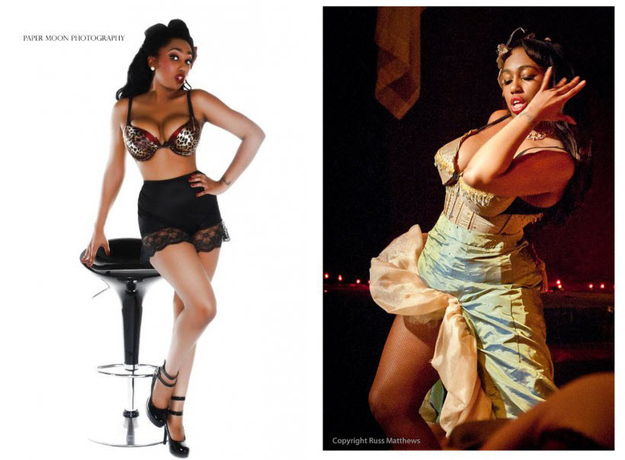 Vagina Jenkins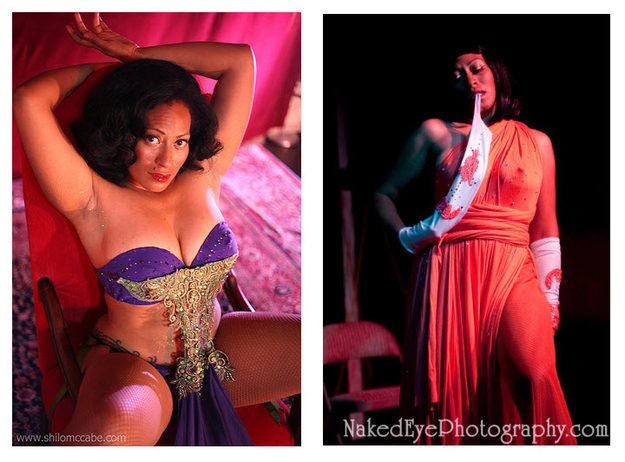 Ashleeta Beauchamp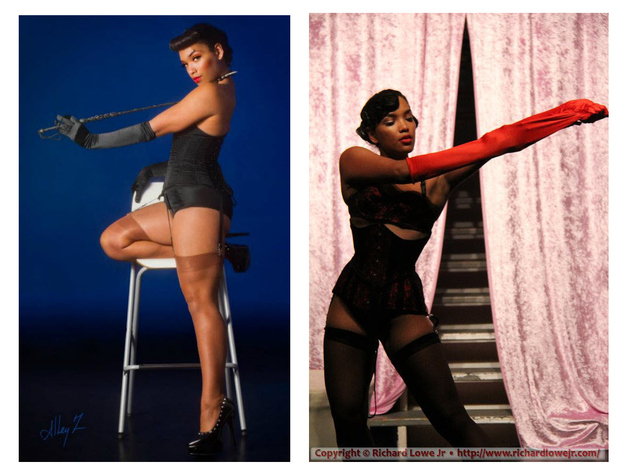 Brown Girls Burlesque