Premiere: Pretty People Play Spin The Bottle, Make Out In Their Underwear In Cash Cash's Steamy, Interactive "Surrender" Video
Models and bottles.
Cash Cash, the Jersey EDM trio responsible for such hearts-full, glasses-up anthems as "Take Me Home" feat. Bebe Rexha and "Lightning" feat. Goo Goo Dolls' John Rzeznik, are back with a video for their newest single, "Surrender."
In the interactive clip, directed by Roy Raz, Cash Cash brothers Jean Paul Makhlouf, Alex Makhlouf, and Samuel Frisch arrive at a luxurious mansion in the woods.
The mansion is filled with beautiful, scantily clad squatters doing what all beautiful, scantily clad squatters in woodsy mansions probably do.
"All the extras really turned up the heat in the more proactive scenes," said Jean Paul.
If sweaty model orgies aren't your bag, how about this pot belly pig filled with golden coins?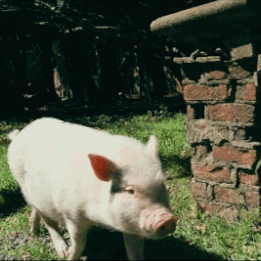 Sex, money, and bacon — the cause of, and solution to, all of life's problems.
The "Surrender" video is ~interactive~, which in this case means you can click on special symbols to find your own way through the house of pleasures.
Watch "Surrender" below. Mobile users can view the interactive video in the Interlude app here.
Via Big Beat / Atlantic