We're already almost a week into 2015 and the official Coachella lineup has been announced and what are you even doing with your life?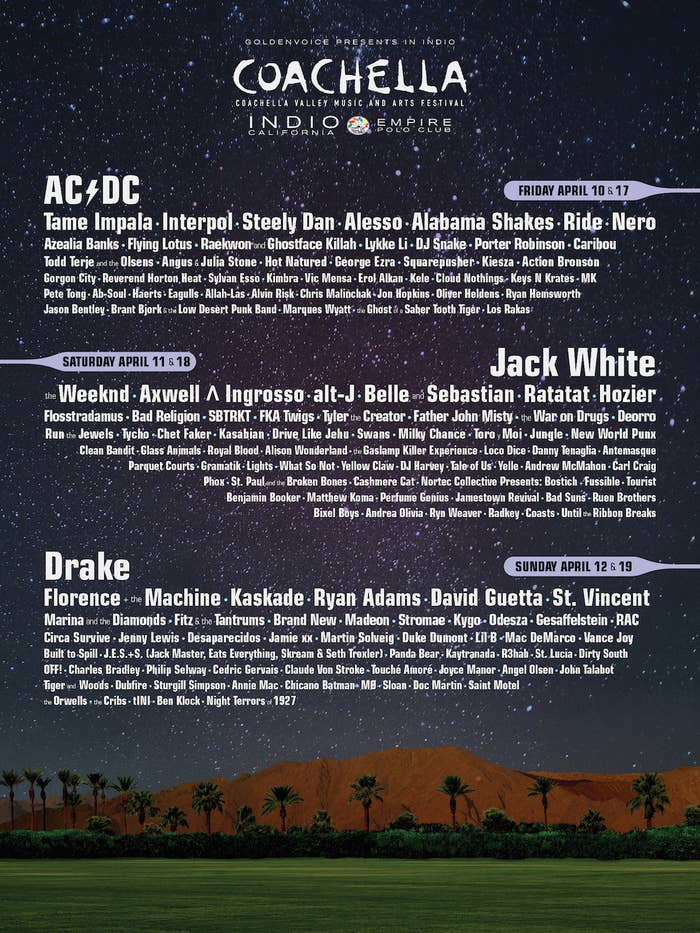 This year AC/DC, Drake, and Jack White are headlining both weekends, with Florence + the Machine, The Weeknd, Tame Impala, Marina & The Diamonds, Tyler The Creator, FKA Twigs, St. Vincent, Steely Dan, Kaskade, and Belle & Sebastian also performing.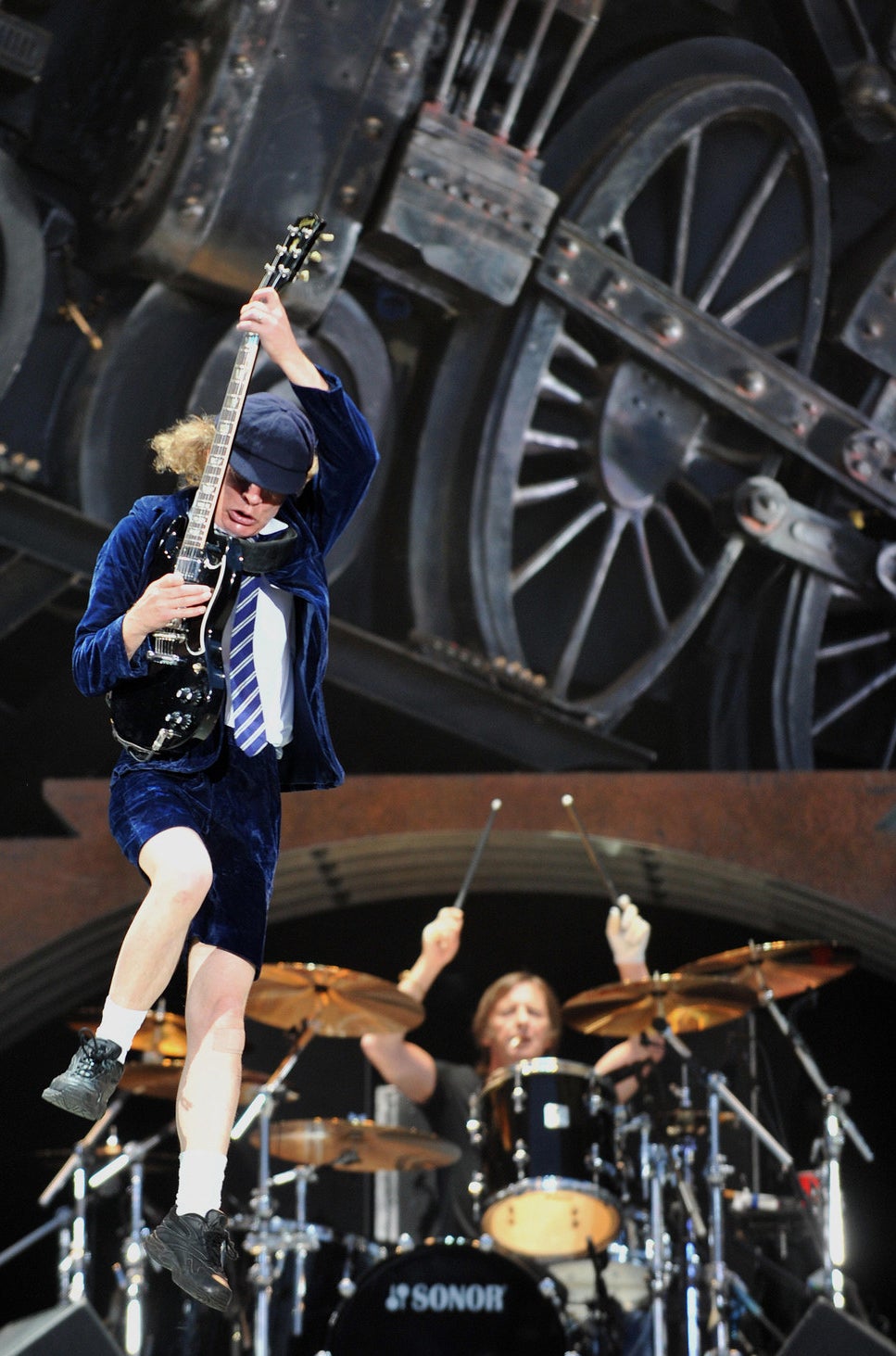 Weekend one this year is April 10-12, with the second weekend landing on the 17th through 19th. Tickets, which always sell out instantly, go on sale Wednesday at 3 PM EST. Go ahead and extend that holiday debt just a little further.