This month, summer festival announcements continue to lance the calcified tundra of winter, beamed out by organizers in a cutthroat bid to colonize your vacation budget. Here's the lineup for Bonnaroo this June.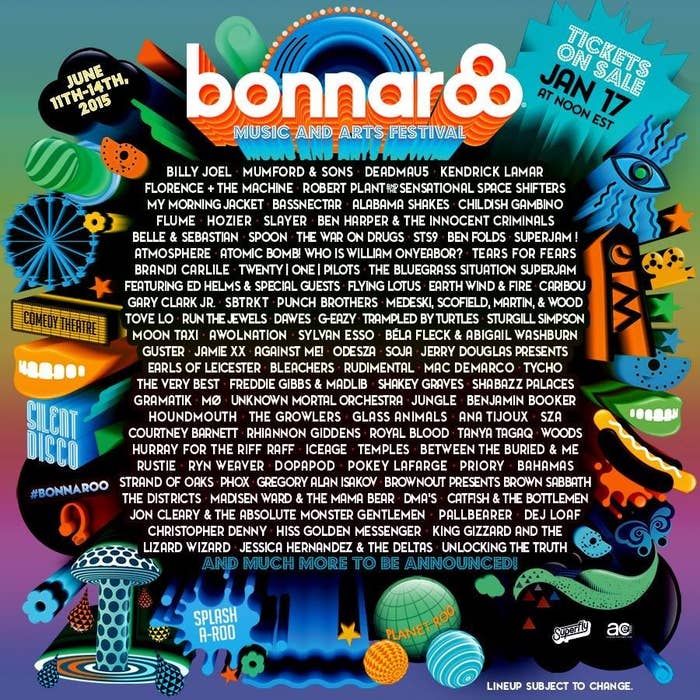 There's some overlap with the previously announced lineups for Coachella and Governor's Ball (Florence + The Machine, The War On Drugs), but 'Roo breaks out with Billy Joel, Kendrick Lamar, Mumford & Sons, and a strong slate of its signature superjams.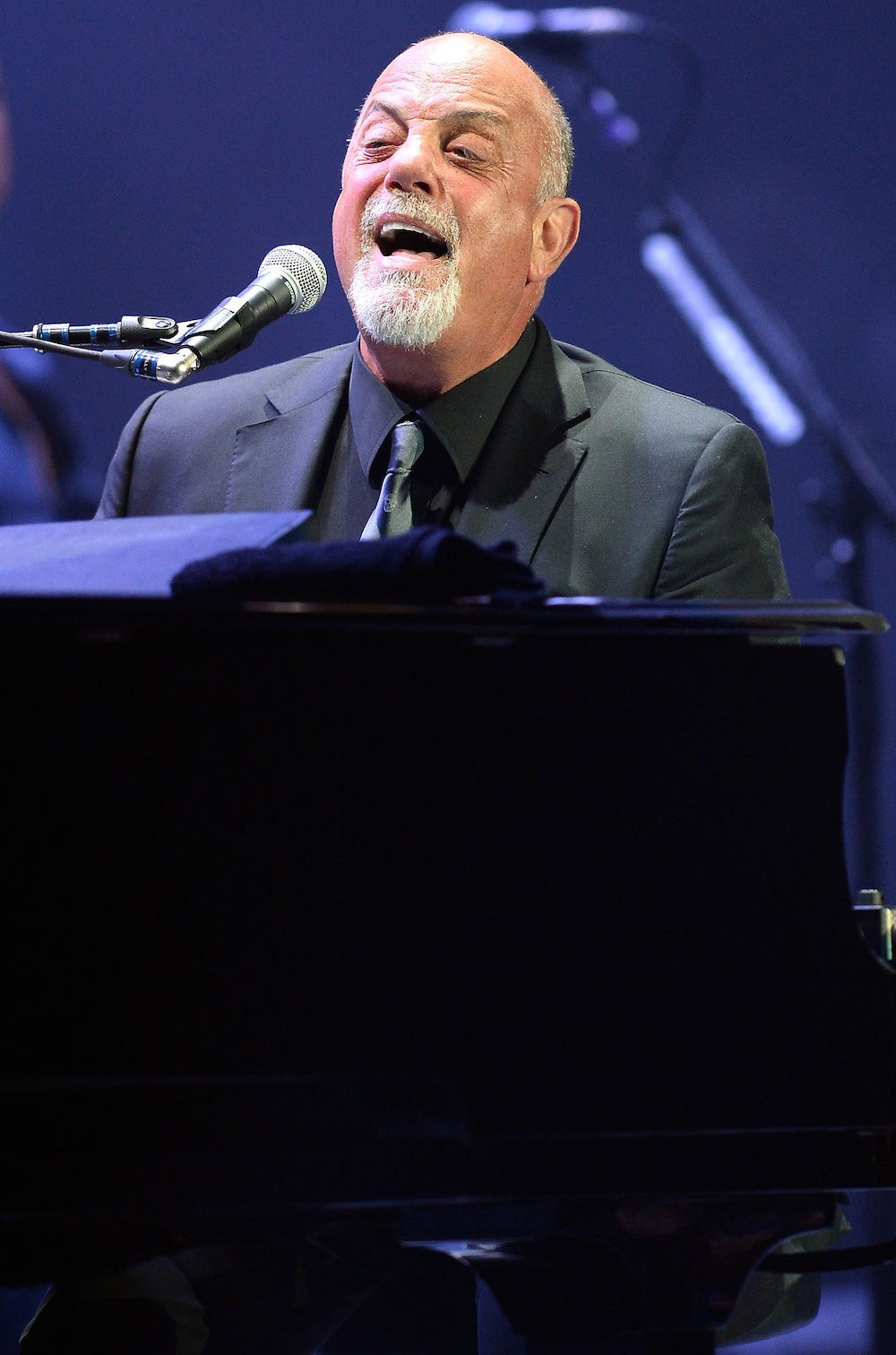 Ben Folds, The Bluegrass Situation feat. Ed Helms, and Atomic Bomb! Who Is William Onyeabor? will be keeping the basses slapped and grooves extended in Manchester this year. On the other end of the spectrum, there's solid EDM and hip-hop contingents, with Deadmau5, Bassnecter, and Flume sharing the same stages as Freddie Gibbs, Run The Jewels, and Childish Gambino.
Tickets for Bonnaroo go on sale Jan. 17. Get them here, camping gear not included.