This post has not been vetted or endorsed by BuzzFeed's editorial staff. BuzzFeed Community is a place where anyone can create a post or quiz.
Try making your own!
Social Revelation Marketing: Tips To Increase Your Social Presence – With Entrepreneur Ryan White
Social Tips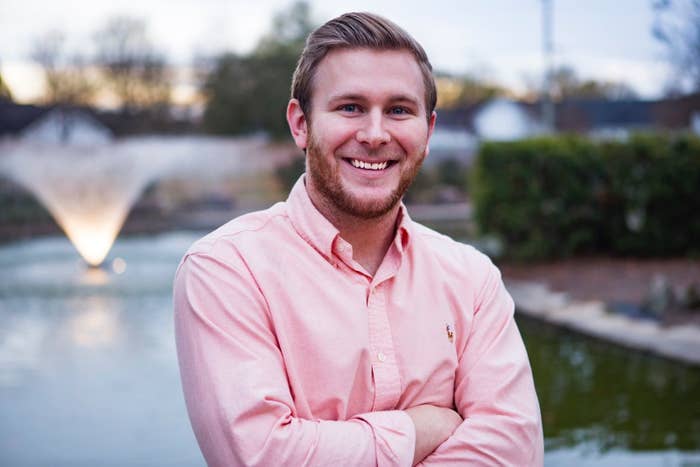 Here are the top 5 marketing strategies Ryan claims everyone should be utilizing when trying to grow their brand:
1)Utilization of hashtags: Most people understand hashtags and how they work but still do not fully optimize their benefits. Instagram allows you to use 30 hashtags. Therefore, everyone should use them. Hashtags are proven to increase engagement on posts by as much as 35%! One technique I use is I break my hashtags in to various categories: 10 hashtags with over 250,000 hits / 10 hashtags with over 500,000 hits / 5 hashtags with over 1,000,000 hits / 5 hashtags that are branded specifically to my company. These hashtags should be related to your image and your niche. Also, place them as your first comment. Never in your captions. Nobody wants to see your tags.
2)Consistent posting: Posting is key to consistent growth. The more your posts are out in the world, with your hashtags, the more likely you are to become discovered. This is not rocket science, but many people fail in this area. The goal is to develop a feeling of anticipation with your audience. Be consistent and post around the same times each day. This allows your audience to expect when you are likely to post and begins developing a since of anticipation to see the content a page they love is putting out daily. Be careful not to over post. We do not want to spam our users where they feel every time they log on they only see your images. Rule of thumb: Less than 10k – no more than 2x daily / 20k-50k – 2 or 3x daily / 50k-100k: 3 or 4x daily / 250k and above: 4 to 6x daily. From my experience, there is no need to post more than 4 hours apart or 6x daily.
3)Build your network within your niche: Networking with people within your niche is huge. Cross-promoting one another is one of the fastest ways a page can grow. Stick with people relative to your size if you are wanting to utilize cross-promotion without reaching into your investment money. Sure, if you have some investment money – feel free to reach out to larger pages within your niche and pay for a story or post shout on their page. Paid promo and cross-promotion are quick and efficient ways to grow your brand.
4)Understand the algorithm to reach explore page: If I had to guess, you probably spend a little time on the explore or popular page when you are logged into your Instagram. Have you ever wondered how people land their photos there? Is it from pure chance or luck? No, it is not. I have been able to land on the Explore page time and time again consistently. Understanding how the algorithm works is key. One of the biggest factors in the algorithm is quick and real engagement in a brief time frame after posting. This tells the algorithm that your post is considered popular and is worthy enough to land on the explore page. Comments carry more weight than likes and engagement from LARGE pages is what really makes the difference here. If you can generate a lot of likes and comments within 30 min to 1 hour after posting from big pages, odds are, you will reach the explore page. Viral content is another key in reaching the explore page consistently. Don't think you can post an infomercial and reach explore over and over. You better have access to a very large network to pull this off as in millions in reach.
5)Utilize IG stories: Instagram stories give a brand the ability to interact with their followers and thus increase engagement. People like to connect. Posting daily on your IG story helps users feel connected! Don't be afraid to show them the face behind the page! People LOVE to know who is working behind the scenes. Be personable! Use the poll feature in IG stories to take your engagement to a whole new level!
Personal Testimony: Ryan White has grown his personal brand, @R_white12, from 1,300 followers in March 2017 to over 67,000 at the publication of this article. He has also grown several other pages from 0-100k in under 12 months. His company page, @socialrevelation, has grown to more than 15,000 followers from scratch in less than 2 months.
At the time of the publishing of this article, Ryan now owns a full-scale social media marketing company named Social Revelation Marketing (IG: @socialrevelation) which has developed into a 6-figure business on residual since it launched just seven short months ago. Social Revelation Marketing has partnerships with other marketing agencies located in Detroit, New York, Los Angeles, and West Palm Beach who white label Social Revelation's service to their own clients. Ryan projects the company's revenue to double by summer 2018. The company has already been offered $1 million by an investor who asked to be kept anonymous, which is high for such a new start-up.
Other facts about entrepreneur Ryan White:
He also acquired a bachelor's degree in Accounting from Carson-Newman University where he also signed to play baseball collegiately. After graduation, he joined what was then known as Chain Baseball Academy, a nationally ranked baseball organization via Perfect Game. Chain Baseball has since become 5 Star National in 2017. It operates under the owner Andy Burress, a highly recognized name in the travel baseball space. 5 Star National has won 4 National Championships since 2015 in Perfect Game events. Ryan has become nationally known as a baseball private instructor/coach, working with kids from 11 different states across the USA. He, alongside Damian Moss (former Atlanta Braves pitcher) developed a velocity training program that has helped thousands of players across the USA reach their velocity goals. For more information on 5 Star National, visit 5starnational.com.