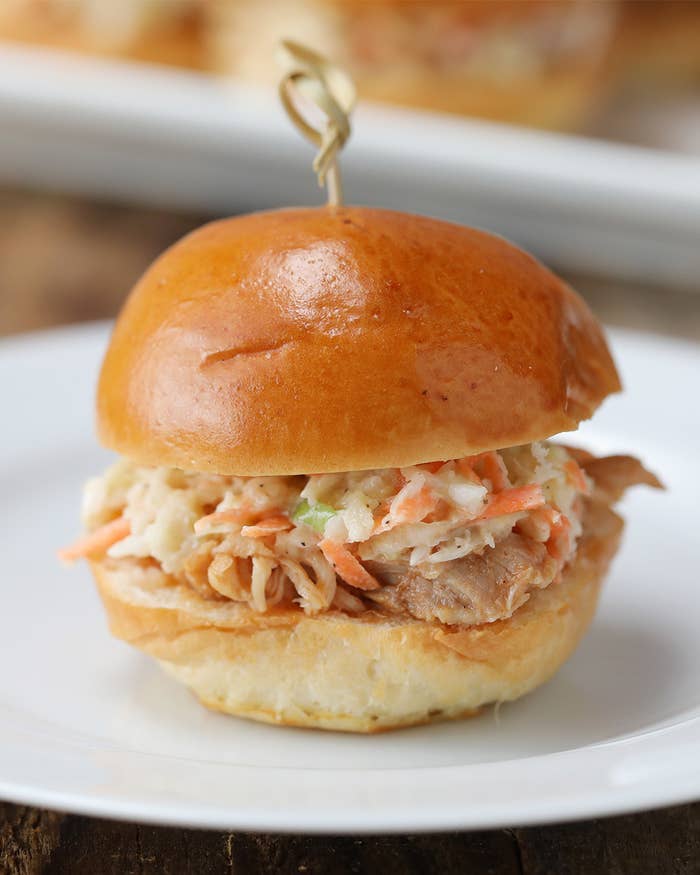 Servings: 16-20

INGREDIENTS
Chicken
6-8 chicken thighs, skinless and boneless
½ cup onion, small chop
1 tablespoon seasoned salt
2 teaspoons liquid smoke
¼ cup cider vinegar
¼ cup tomato paste
¼ cup brown sugar
1 cup Redd's Apple Ale
Salt, to taste
Slaw
½ green apple, grated
½ red apple, grated
1 carrot, grated
3 tablespoons cider vinegar
⅓ cup mayonnaise
2 cups cabbage, thinly sliced or grated
1 teaspoon salt
1 teaspoon pepper
Slider buns
PREPARATION
Mix all of the chicken ingredients in the slow cooker and cook on high for 3 hours.
Remove the lid and continue to cook on high for 30 minutes, or until the liquid thickens.

Add salt if necessary.

In a bowl, combine all of the slaw ingredients and stir.

Place some chicken onto a slider bun and top with slaw.

Enjoy!