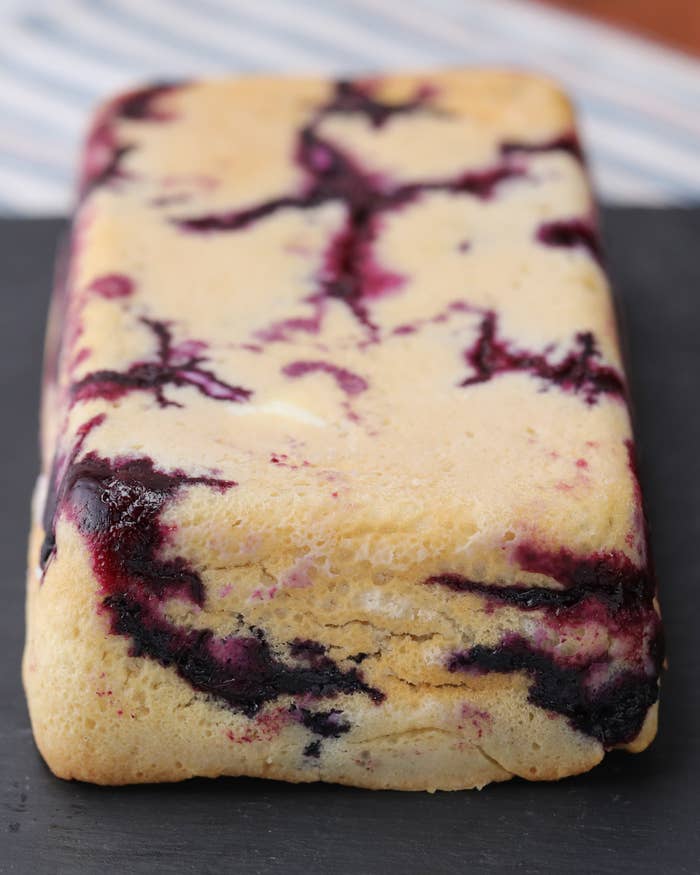 INGREDIENTS
Filling
½ cup powdered sugar (plus more for dusting on top)
8 ounces cream cheese, softened
1 teaspoon vanilla
Bread
2¼ cup flour
2 teaspoons baking powder
¼ teaspoon salt
⅓ cup brown sugar
1 egg
3 tablespoons butter
½ cup milk
1 cup Redd's Blueberry Ale
1 teaspoon vanilla extract
1 cup blueberries
PREPARATION
Preheat oven to 350ºF (180ºC) and grease a loaf pan.

In a bowl, beat the cream cheese with a hand mixer until smooth, then add in sugar and
vanilla. Continue to beat until smooth and creamy.

In a large bowl, combine flour, baking powder, sugar, and salt. Lightly whisk to mix. Add
egg, milk, butter, vanilla, and Redd's Blueberry Ale. Whisk until combined, then stir in the
blueberries.

Pour half of the batter into the loaf pan. Scoop the cream cheese mixture evenly onto the
batter, making sure that it does not touch the sides of the cake pan, then top with
remaining batter.

Bake for 40-45 minutes, or until done.

Cool, then invert onto a dish and sprinkle the top with powdered sugar.

Enjoy!