1.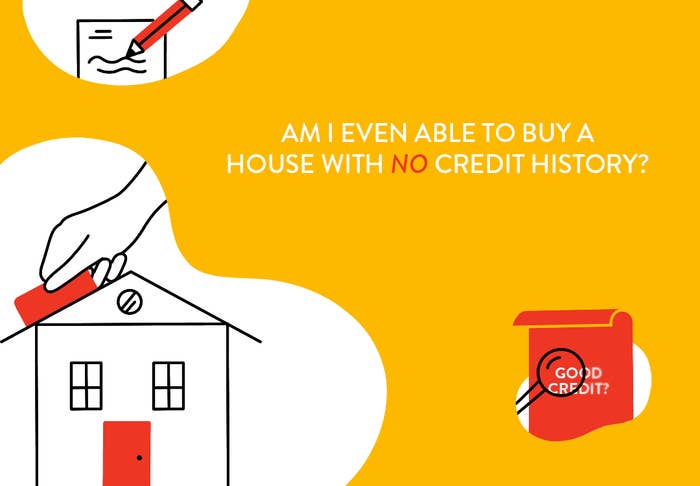 "I'm a first-time buyer — I mean no credit at all and still live with my mom — and I have a lot saved up and plan to buy outright. I'm wondering if I'm able to even buy a house with no credit history?" —Blade1995
"If you are purchasing outright and do not require a mortgage then your credit history has no impact. If you do require a mortgage, there are some new programs that allow borrowers with little or no credit history to purchase a home, especially with a large down payment. These out-of-the-box programs are generally offered with a higher interest rate due to the elevated risk of loaning to a borrower with no credit history.
"If you are willing to wait a few months, you won't have to revert to this option though. Establishing a score is very easy to do and should take only a few payment cycles. Search online for credit card offers targeting those who are just starting to build their credit profile and get one or two of them. This could include a secured card or becoming an authorized user on someone else's card. You will quickly establish some type of score, and this will make you immediately eligible for several well-priced loan products."
—Faramarz Moeen-Ziai (NMLS #342090)
2.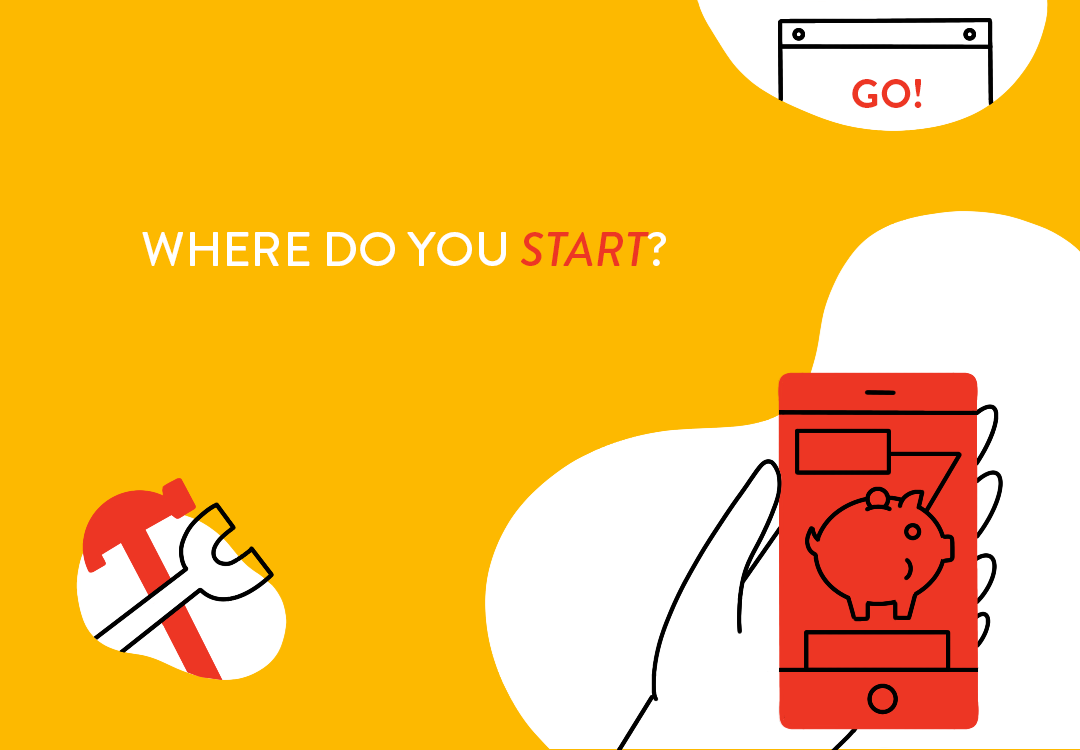 "Where do you start?" —colmita
"A good place to start is by thinking about your personal budget. How much are you currently spending on housing, and would you be comfortable spending more or less in your new home?
"Once you've nailed down a comfortable monthly spending amount, you'll want to assess your savings and see how much you have available for a down payment and any closing costs. Then you can use calculators such as this one at realtor.com to figure out how those amounts translate into a house price estimate. From there you can search to see what homes in what neighborhoods fall in that price range.
"Something to keep in mind if you're renting, you have a fixed monthly payment that may even cover utilities and you're generally not responsible for any mechanical systems that break. When you own, if you take out a mortgage, your expenses include your mortgage payment, money for homeowner's insurance, and money for property taxes. Additional costs you may face are any utilities costs (if you're buying a bigger home than you rented or if your utilities were previously included in rent, expect your new utility payments to be higher).
"It's also a good idea to make sure you have some savings on hand for any potential repairs that you would need to make. If, for example, your dishwasher or your oven were to break, you would be responsible for those repairs. A local real estate expert can talk to you about additional home warranty policies that may help cover these types of repairs and whether or not purchasing such a policy might be a good idea for you."
—Danielle Hale, Chief Economist at realtor.com
3.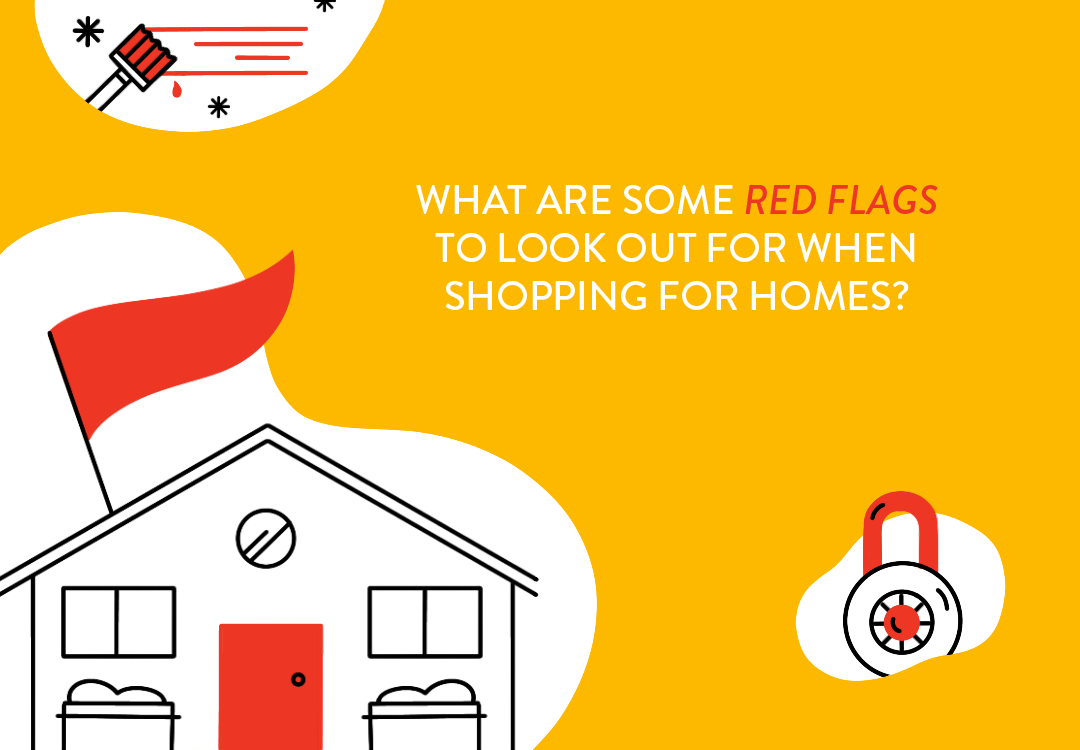 "What are some red flags to look out for when shopping for homes?" —MetalPhoenix27
"Make sure you carefully review the disclosures and inspections provided by the seller and request additional inspections in your offer."
—Thai Hung Nguyen, realtor.com® REAL Ambassador
"Freshly painted ceilings could be hiding water stains from roof leaks."
—Rita Tayenaka, realtor.com® REAL Ambassador
"Homes that don't have any photos of the interior posted online."
—Jennifer Hisey Wauhob, realtor.com® REAL Ambassador
"Locked rooms or limited access to any space."
—Alexa Sanchez, realtor.com® REAL Ambassador
"New cement or drywall in areas where it seems things have been recently partially remodeled or repaired."
—Max Diez, realtor.com® REAL Ambassador
"Additions without permits."
—Gonzalo Mejia, realtor.com® REAL Ambassador
4.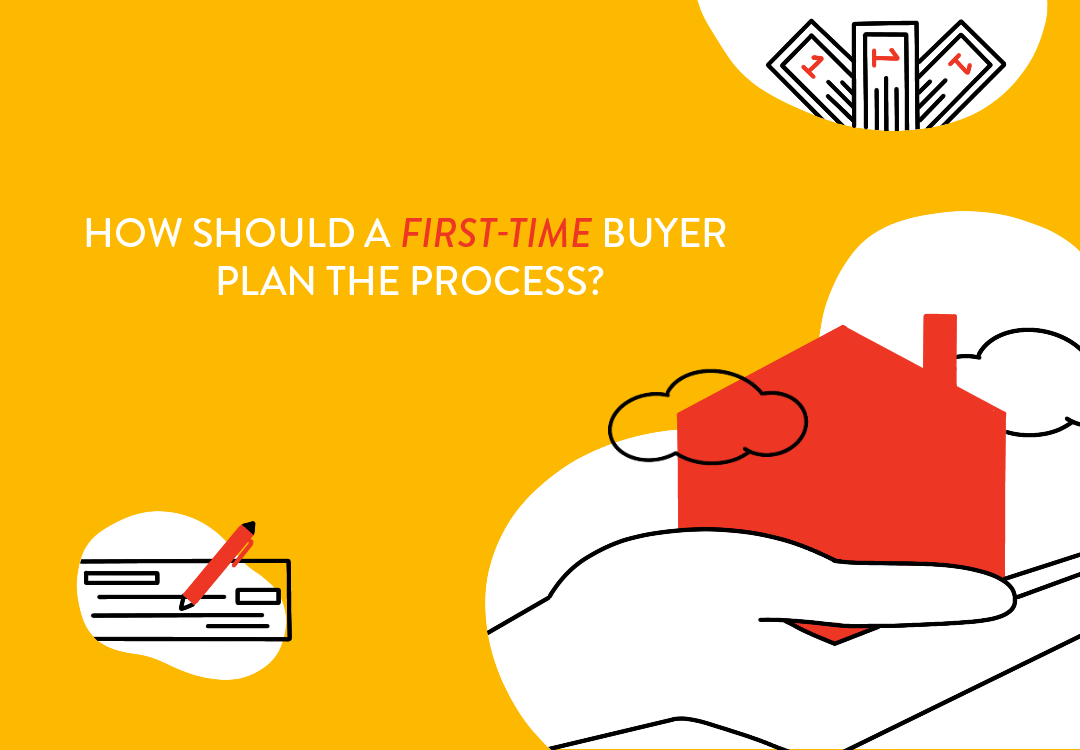 "How should a first-time buyer plan the process? Would a Realtor help you with advising on how to get to a realistic credit score and down payment, if you have a bad credit score?" —90sfellow
"Starting the home-buying process, particularly for a first-time homebuyer, should generally start by talking with a mortgage lender. The lender can give you an idea of the cost, interest rates, and the purchase price you can afford. After you have this information, you should work with a real estate agent to look for homes that you can afford. There is nothing more disappointing than finding your dream home and then learning you cannot afford to buy the property. Many lenders will work with you online from the comfort of your own home or you can start by speaking with the real estate agent and request a referral to a mortgage lender in your area. Real estate agents and mortgage lenders work hand in hand and the agent generally can assist you in finding a lender that can meet your needs."
—Brad Sivert, General Manager, Mortgage at realtor.com
Watch this video to learn more about how to get a mortgage and plan this process.
5.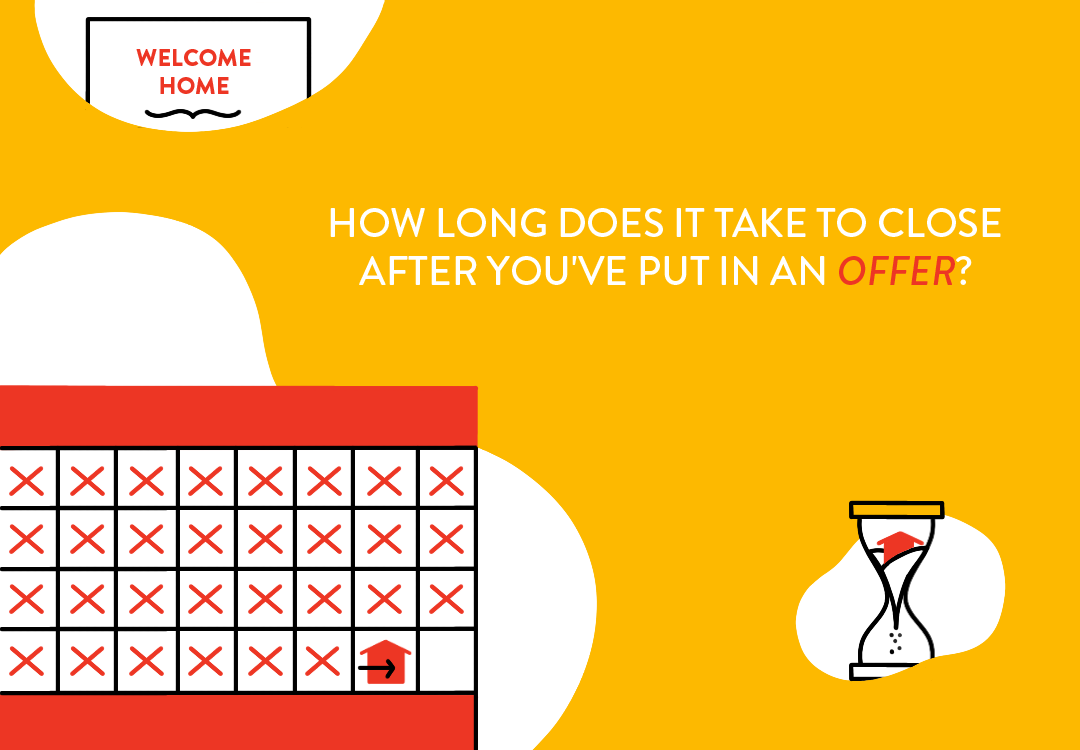 "How long does it take to close after you've put in an offer?" —Shonda Leigh
"Closing process and timeline depends on a number of factors. Your lender and real estate agent will communicate with you about how much time should be needed to close. Many home purchases are able to close in 30–45 days from the day you enter into a signed purchase agreement."
—Darryl Macha, realtor.com® REAL Ambassador
"In the purchase agreement your real estate agent will generally select a response time; this gives the seller a certain number of day(s) to reply to your offer. This time is when negotiations and counter-offers are discussed. In these negotiations and with input from your lender, you will agree upon a close of escrow date."
—Max Diez, realtor.com® REAL Ambassador
6.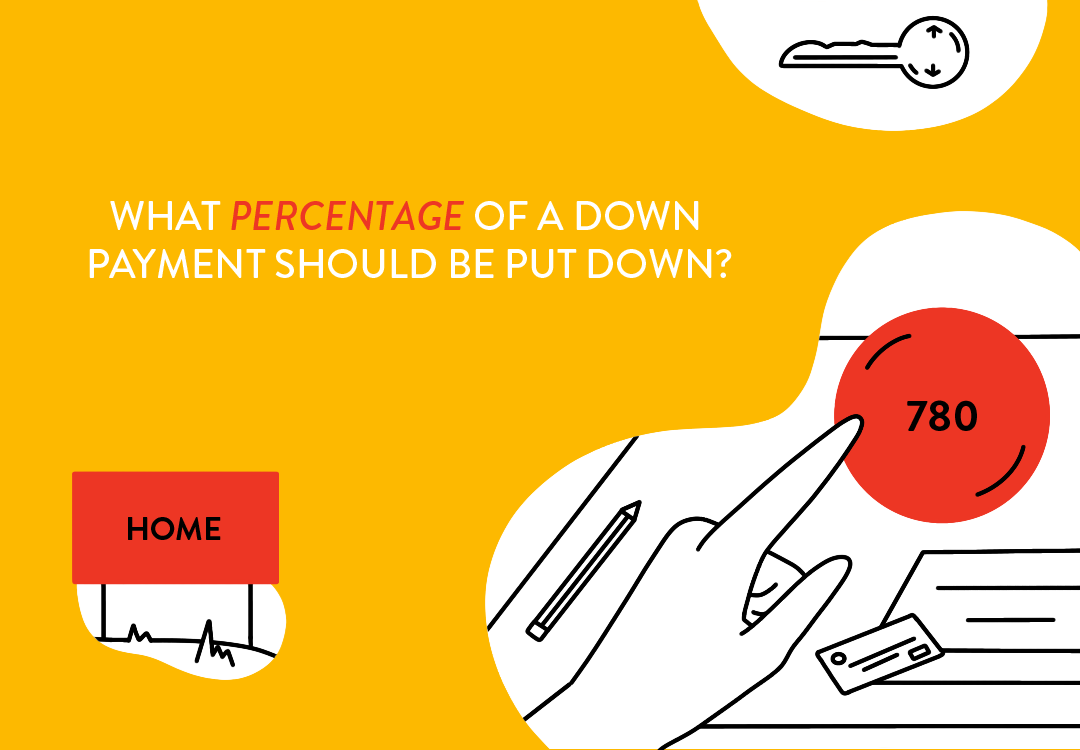 "How much do you really need for a down payment?" —rosesandbows
"This question is one that gets answered (wrong) by your friends and family all the time. Versus years past where your parents and grandparents were required to put down 20%, today's flexible loan programs will allow as little as 0% down if you're a Veteran, 3% down with conventional financing and as little as 3.5% down with FHA insured financing. Yet, remember, the more you put down potentially the better your mortgage rate could be if you have stellar credit (above 760).
"Additionally, should you be unable to put down at least 20%, you would be required to pay monthly private mortgage insurance (PMI). However, there are ways around PMI as well, including either combining a first mortgage at 80% and then a simultaneous second mortgage at the lesser between the down payment and necessary financing. Also, another option would be Lender Paid Mortgage Insurance (LPMI), which essentially builds in the PMI to your mortgage rate. That means no PMI, but a higher rate. However, in a brisk real estate market where home values are steadily increasing or if you expect a significant pay raise, LPMI means the higher rate stays even if the value of your home surpasses 80% of your loan balance. That doesn't mean that LPMI is a bad idea, but what it does mean is its important who you pick to help you with your home financing because they can either add money to their bank account or yours. Of course, the latter is much better."
—Jeff Chalmers (NMLS#76803)
7.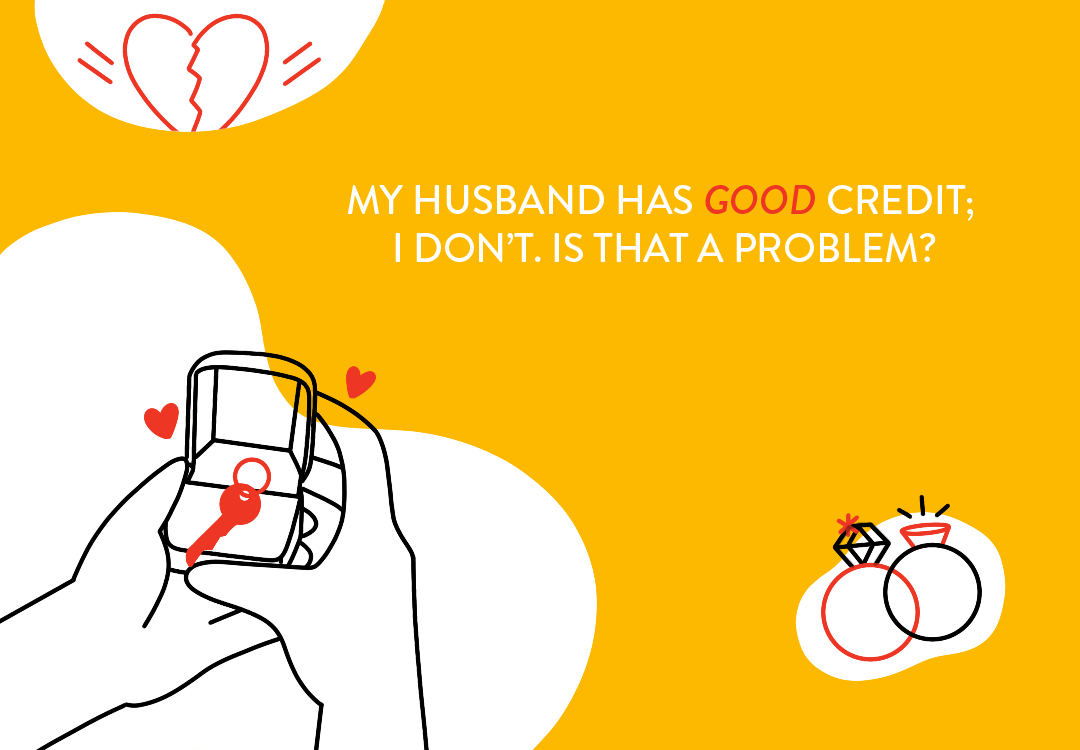 "I'm getting married, and I have bad credit but my husband has better credit. How will it affect us when we buy a home?" —Jplata109
"FHA financing (minimum 3.5% down loan program) requires that a borrower include their spouse's debt obligations in their qualifying, even if the spouse is not on the loan. Conventional financing (minimum 3% down loan program) does not require that you include your spouse's debt obligations when qualifying for a loan. Sounds like conventional financing would be the best bet for your husband."
—Dara Delgado (NMLS 1510172)
8.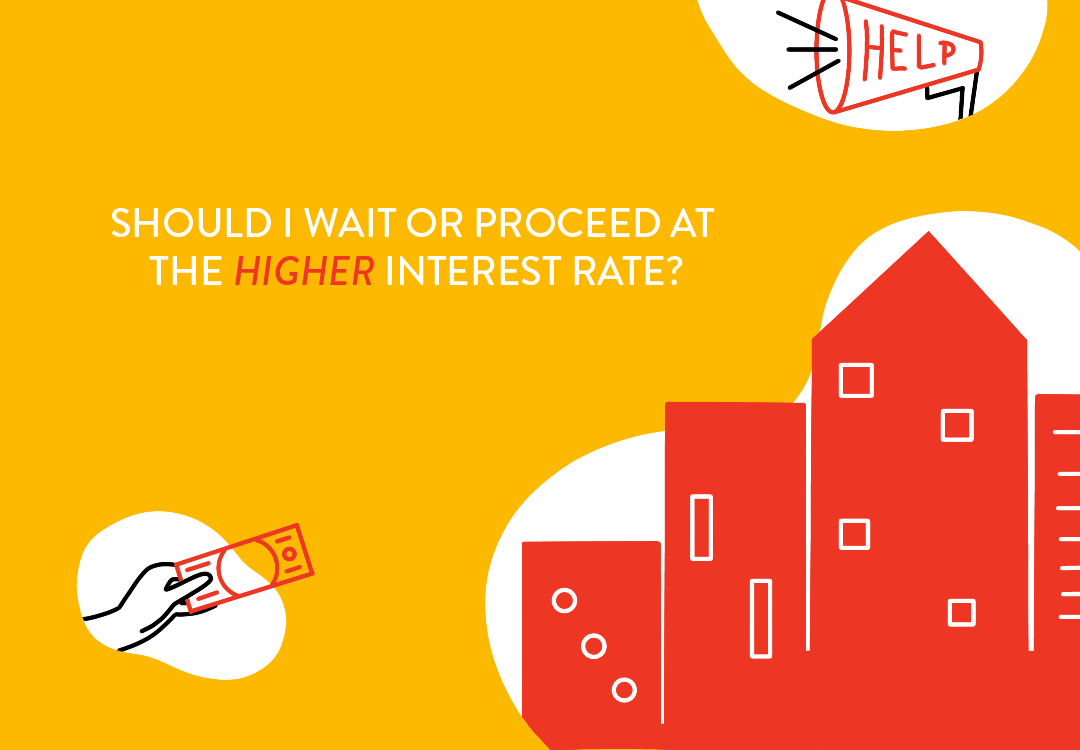 "I'm using the FHA program, and my state offers down payment assistance and so does my city for an additional down payment assistance. Both are deferred loans and interest free for a total of $11,000. However, I have to pay PMI because it's not 20% down and the interest is 5.75% instead of the 4% I was approved for if I didn't use the programs. It would take at least two years to save up $11,000. Should I wait or proceed at the higher interest rate?" —chillgirly
"Great question! I get asked this often and I normally do a side-by-side loan comparison — one loan option with down payment assistance and one without. If using down payment assistance, as you noticed, the interest rate is much higher due to the risk for the lender/investor. The pros of getting a down payment assistance program is that it can allow you to purchase a home with little to no down payment, where otherwise you wouldn't be able to purchase. The con with getting down payment assistance is that there's a price to pay, hence the higher interest rate."
—Dara Delgado (NMLS 1510172)
9.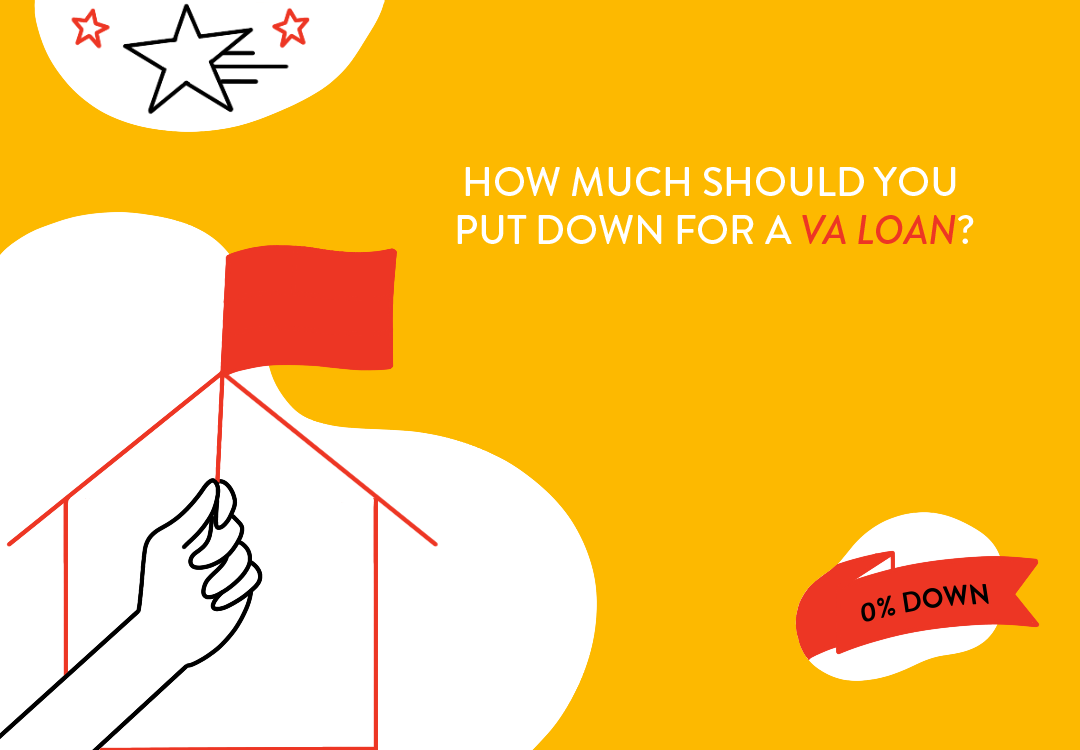 "How much should you put down for a VA loan? 15-year or 30-year fixed?" —Rudy Carter
"VA loans are the only programs that allow 100% financing with no down payment. They are available with both 15-year and 30-year fixed options. The choice will be a function of how much you qualify for and how the monthly payment fits into your overall budget."
—Faramarz Moeen-Ziai (NMLS #342090)
10.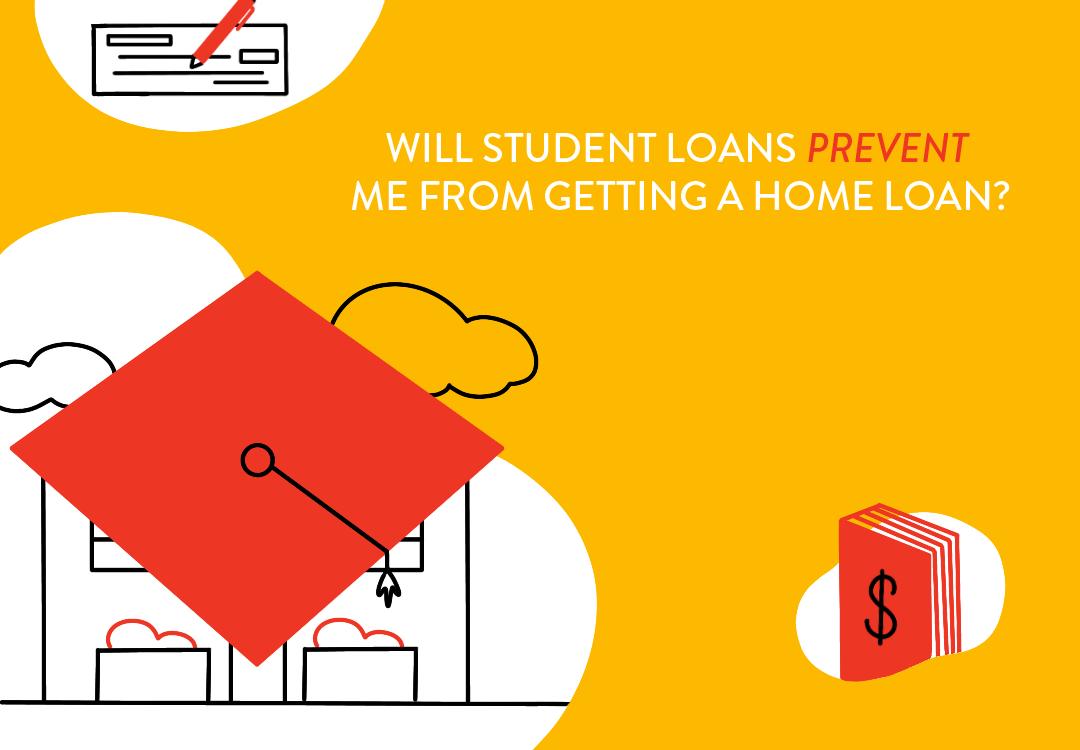 "Will student loans prevent me from getting a home loan?" —crewbaby90210rox
"Not necessarily. There are two basic loan programs: conventional and government financing. Each has their own guidelines for allowable debt-to-income ratios (DTI). For example, conventional financing — standard financing for those putting down a larger down payment and with higher credit scores — allows for a maximum DTI of 50%; whereas, government financing insured through the Federal Housing Administration (FHA) or Veterans Administration (VA) will allow for a maximum of 55% DTI. Now, there are other community and state loan programs (e.g., Mass Housing) that are great for financing a home, but typically have lower DTI and higher credit score requirements simply because of their state mandates. Additionally, because of the VA's commitment to providing supportive financing options for our veterans, many times they may allow for not only a higher DTI but also lower down payment (as little as 0%), as well."
—Jeff Chalmers (NMLS#76803)
11.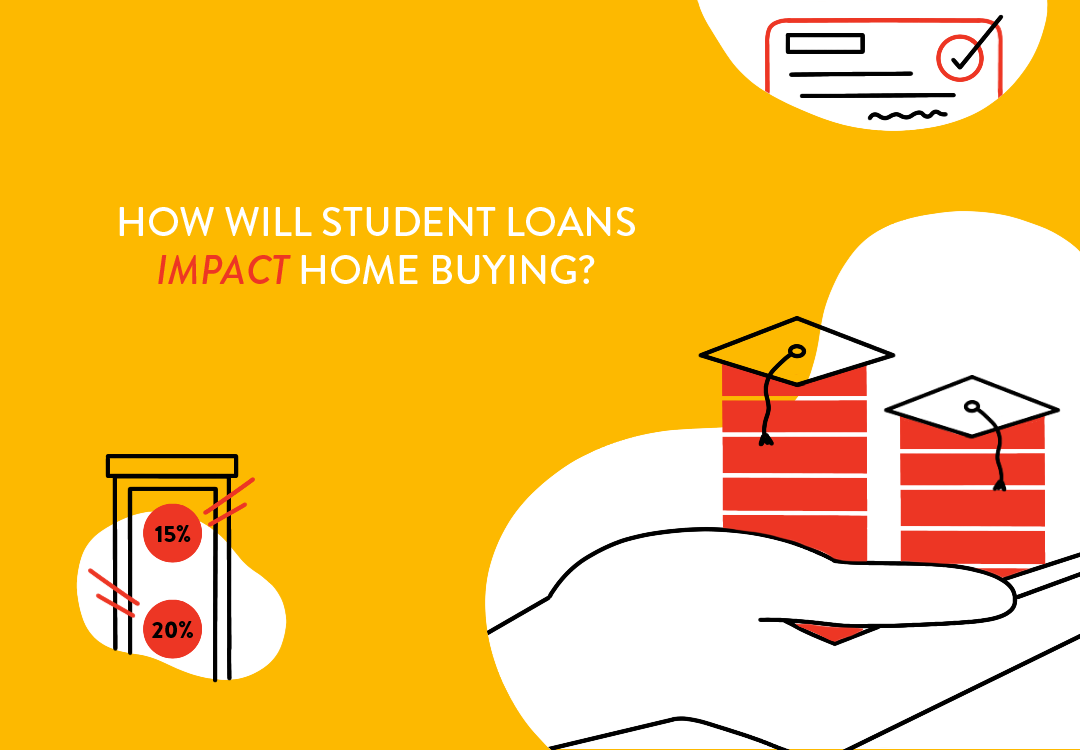 "I have student debt, but I'm also saving for a down payment. Which will be more effective for approval as a first-time homebuyer: eliminating more loan or having more cash for a down payment? My loan payments have never been late and my credit is good, but I'm worried about getting approved and getting offers." —bethanym4a93c8d4f
"As with so many things in the lending world, this really depends on your scenario. If you are trying to get a very large loan, then it might make sense to lower your debt to income ratio by reducing your student loans so that you can max out your mortgage. If, on the other hand, you are close to having a significant threshold of down payment, it could make more sense to save for a down payment. In general, the mortgage products become better and less expensive as you cross barriers 5% at a time. For example, if you are buying a $300,000 house, 5% down would be $15,000. There are products for this scenario, but the rates, payments, and products become significantly better when you put 10% down ($30,000). They become even better still at 15% down and again at 20% down. You should discuss your specific scenario with a mortgage professional because there could be several factors at play depending on the payments and interest rate that you're being charged on your student loans."
—Faramarz Moeen-Ziai (NMLS #342090)
Illustrations by Victoria Reyes/BuzzFeed
There were so many other great questions and answers we couldn't fit them all here. Go to realtor.com to view more answers. Once you're ready to start the home-buying process, realtor.com is the perfect home for your home search.
*This work is general in nature; it is not based on anyone's specific circumstances and is not intended to be comprehensive. Please consult with experienced professional advisors on any home or financing opportunity. Lenders, mortgage brokers, and other loan professionals are not recommended or endorsed by realtor.com® and are not the only providers of mortgage loan services of the kinds they offer. Responses provided by third-party professionals do not represent the opinion of realtor.com® or its operator, Move, Inc.