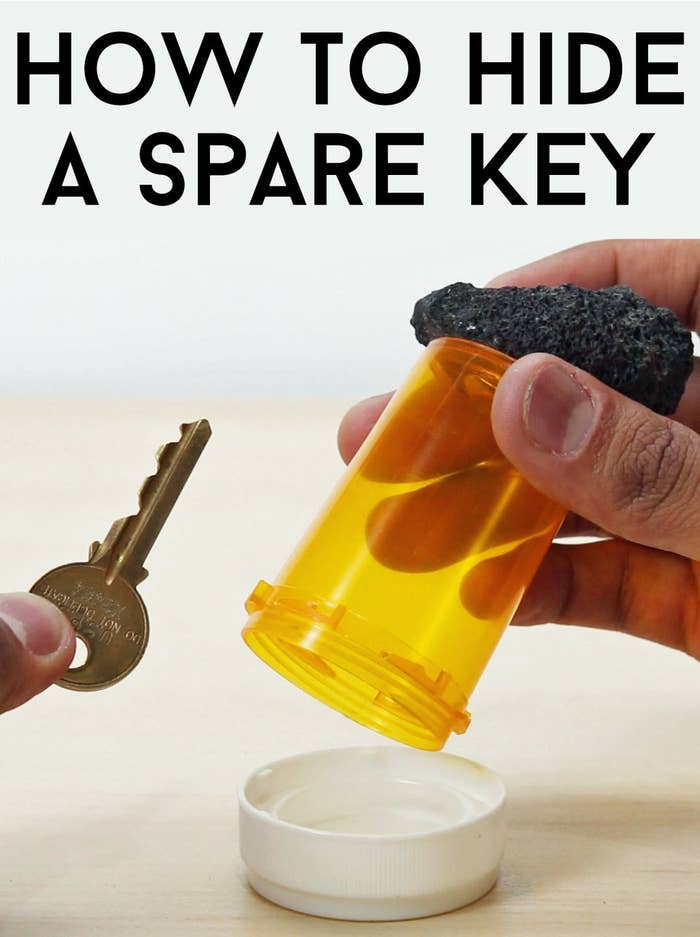 Instructions:
Clean out an old prescription bottle.
Flip the bottle upside down and add a ring of hot glue to the bottom of the bottle. Place a garden rock on the hot glue and wait 5 to 10 minutes for the glue to cool down.
Place your spare key in the bottle. Bury the pill bottle in your garden, use additional garden rocks to camouflage the hide a key.