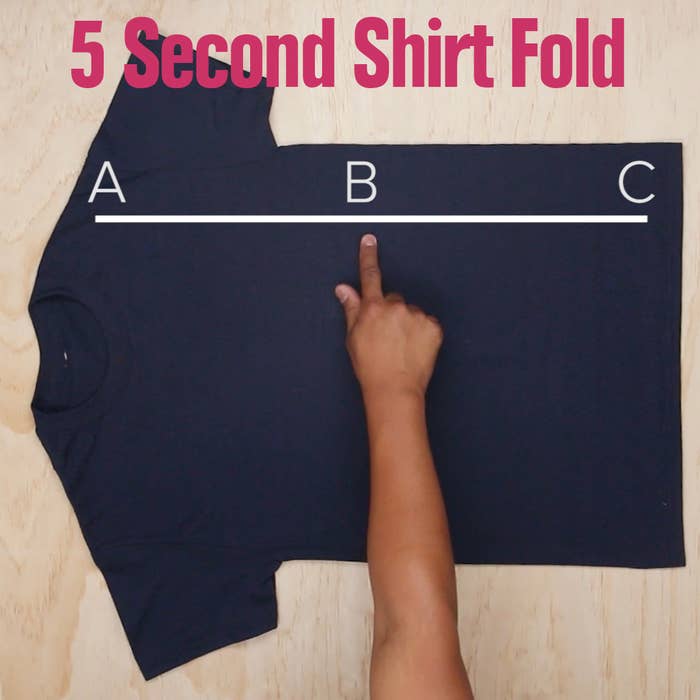 Instructions:
1. Lay you t-shirt flat with the collar positioned to your left side. Visually divide you shirt into three sections: A,B and c.
2. Pinch the A and B point of your shirt. While holing on to the B point, connect the A and C points together.
3. Lay the shirt face down and flip the body of the shirt face up while folding the body of the shirt over the left sleeve.
4. Fold the shirt in half to complete the fold.