This Is What 12 Foods That You've Seen In Anime Look Like In Real Life
And it all still looks SO good!
1.
For starters, here's what a kasutera cake from "The Wind Rises" looks like IRL: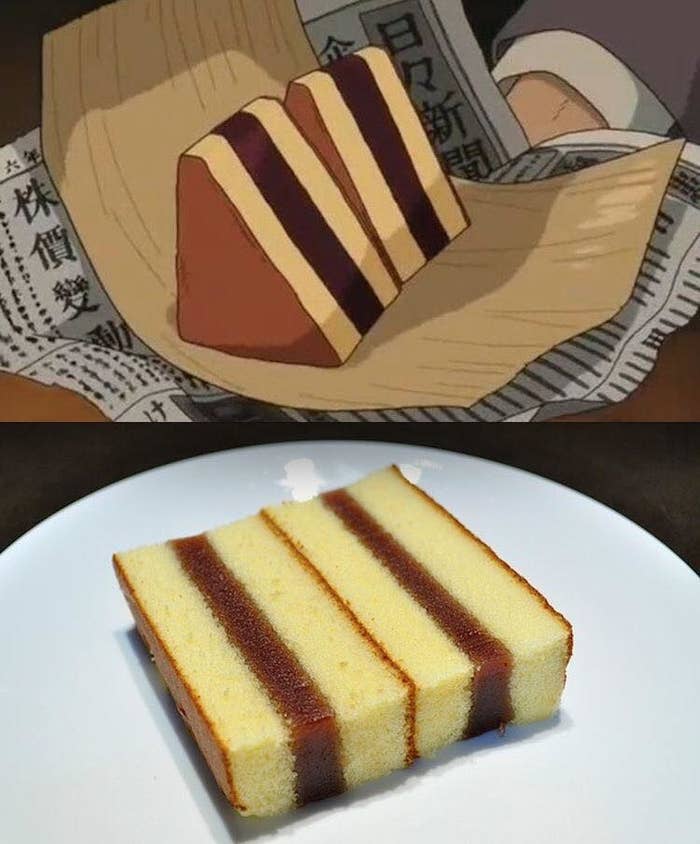 2.
And you probably already know this, but the type of ramen as seen in "Ponyo" is very, very real: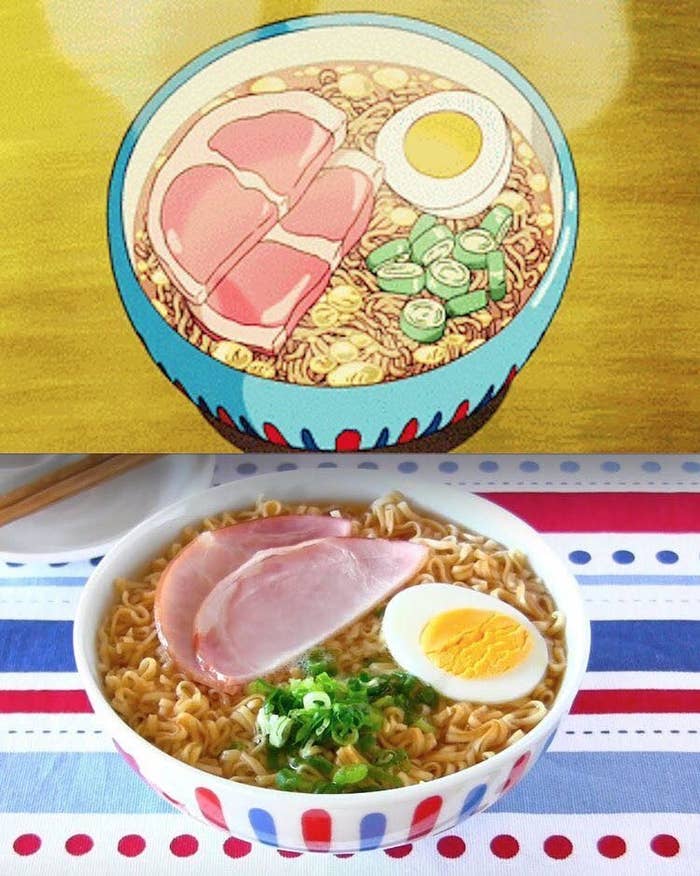 3.
This cream of vegetable soup that appeared in "The Secret World of Arrietty" ("Karigurashi no Arrietty", in the original) exists, and you can even get the recipe for it here.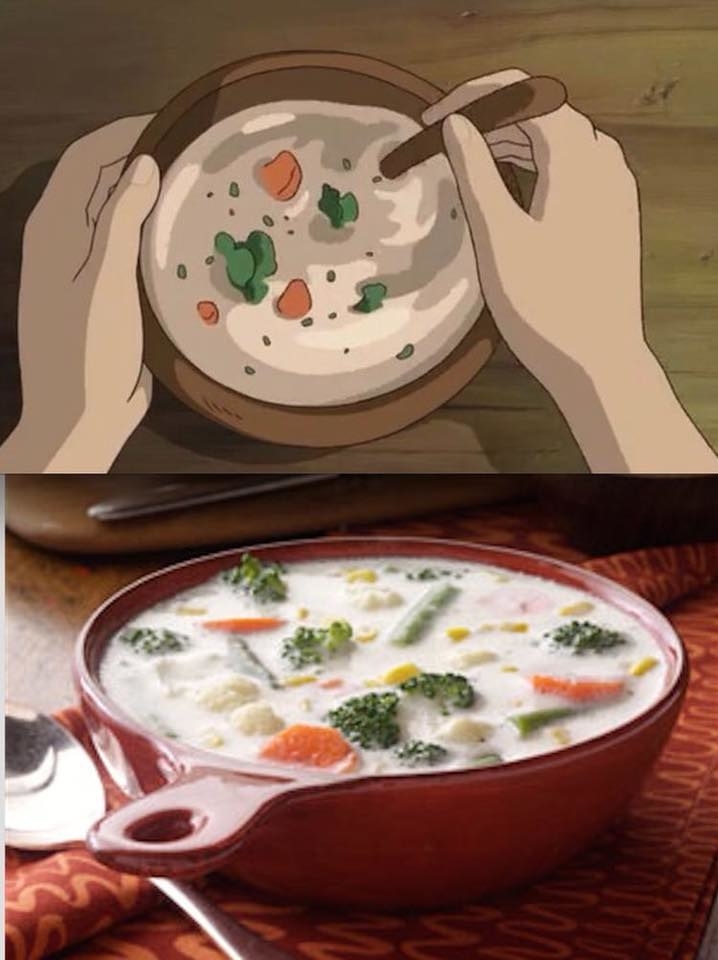 4.
This sweet bun in "Shakugan no Shana" is melonpan, which is popular in Taiwan, China and Latin America.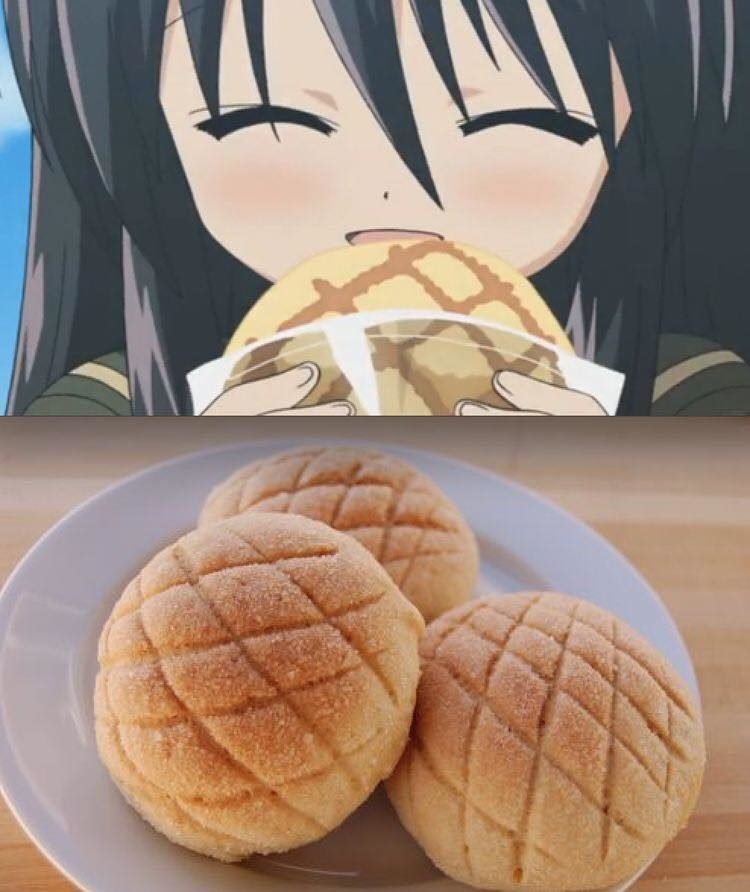 5.
This is what ochazuke, as seen in Princess Mononoke, looks like in real life: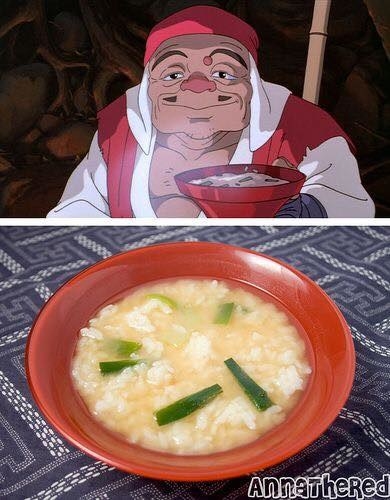 6.
And this inari sushi from "Gourmet Girl Graffiti" (Koufuku Graffiti) looks like this: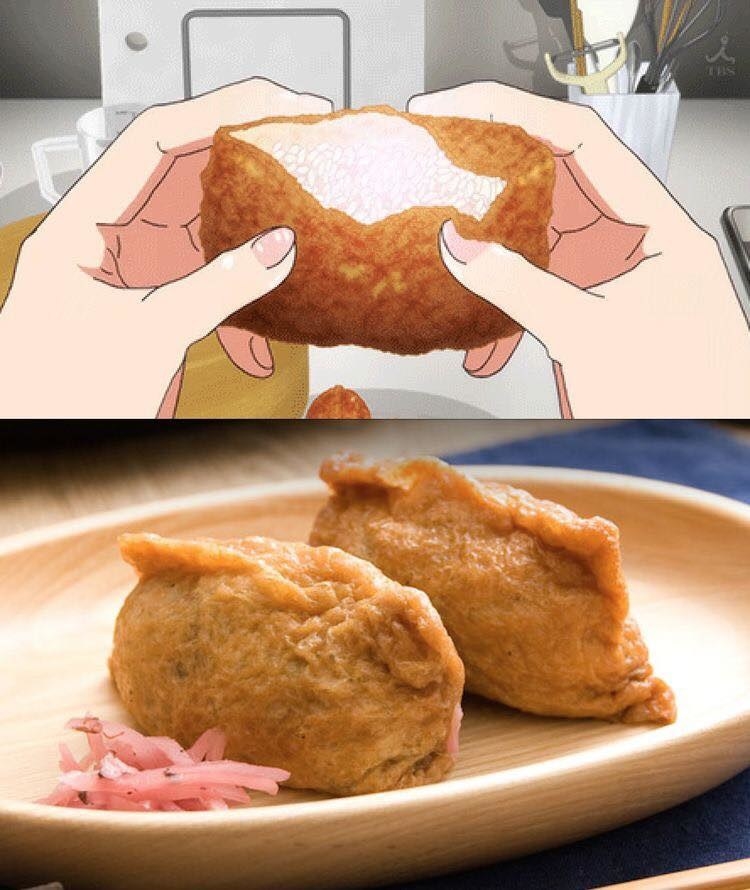 7.
You can eat a real chocolate cornet, just like Konata Izumi from "Lucky Star":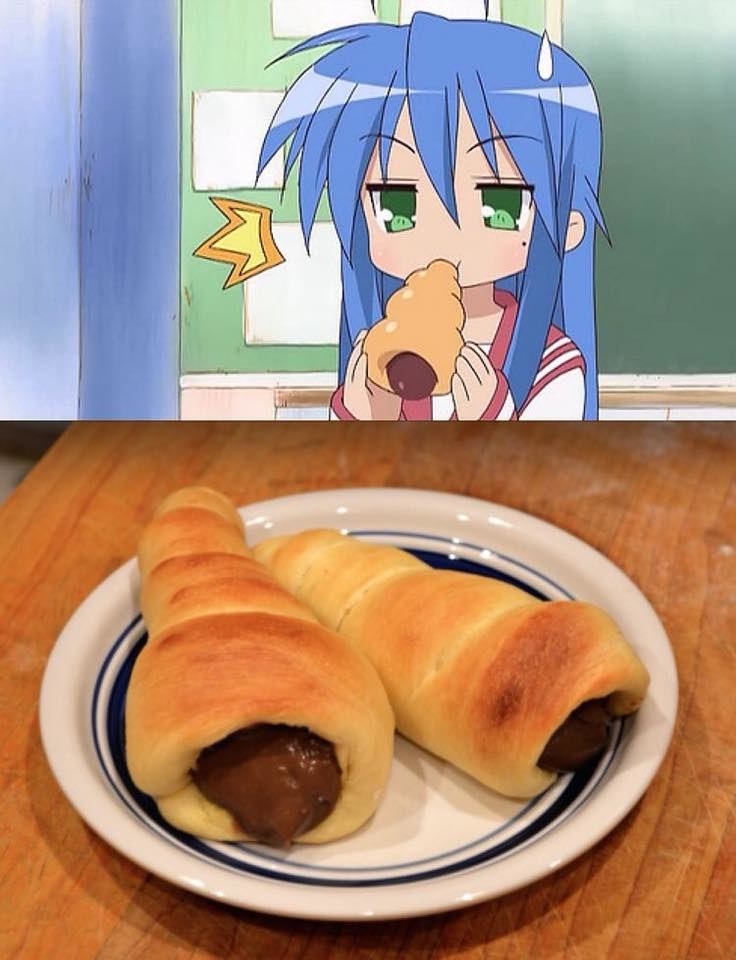 8.
This tamagoyaki that appears in "Penguindrum" will give you some great ideas for breakfast: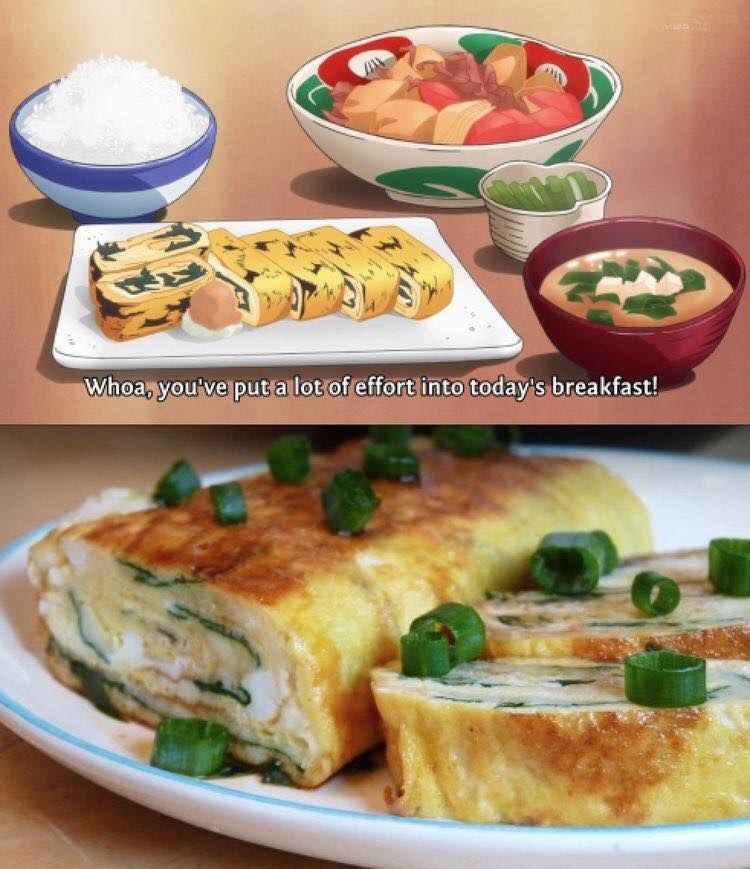 9.
This real life takoyaki looks just like the one from "Bakuman":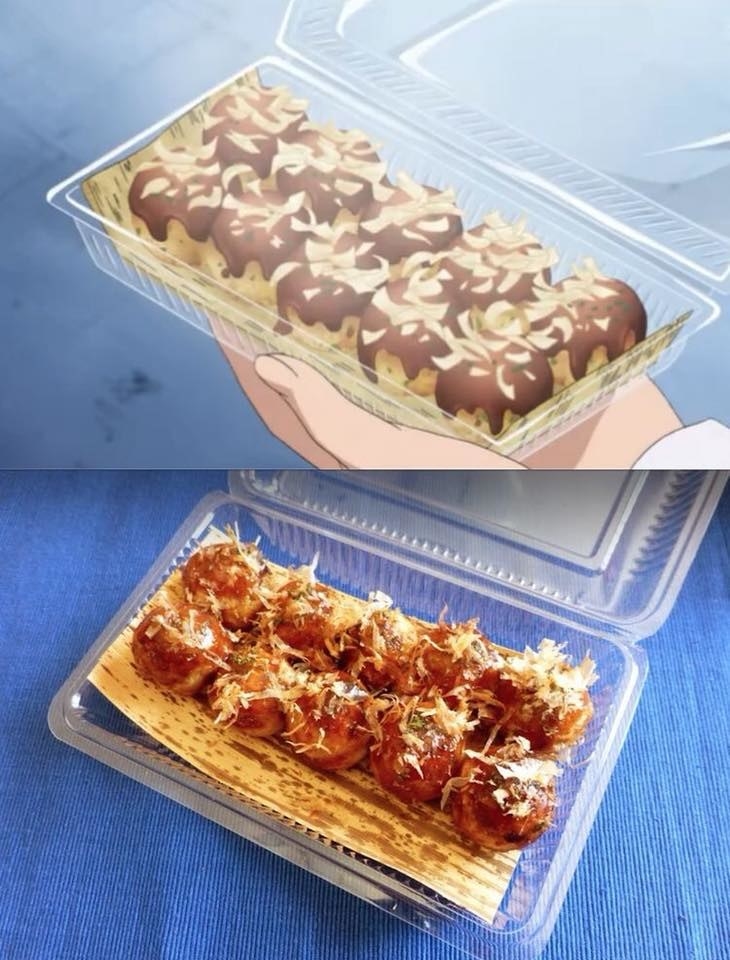 10.
And this katsudon from "Shokugeki no Souma" really looks like this: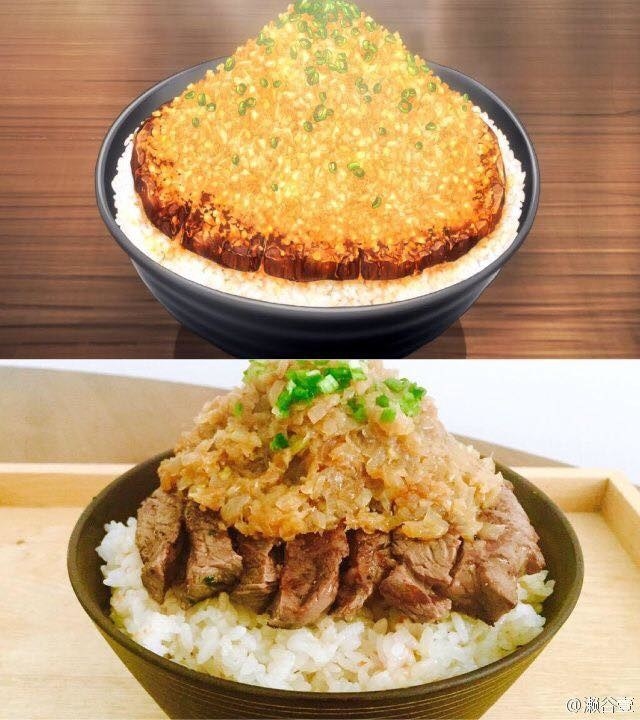 11.
This bento box from "My Friend Totoro" really exists: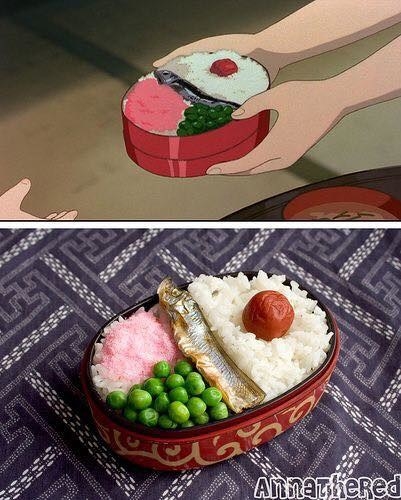 12.
And finally, the only difference between this salmon with bechamel sauce from "Porco Rosso: The Last Romantic Hero" and the real version is that you can actually eat the last one: