During today's Kansas vs. Stanford game, The Big Lead noticed that Stanford cowbell player Alex Chang had a fever, and the only cure was, well, you know the rest.
No one should ever even try playing cowbell again.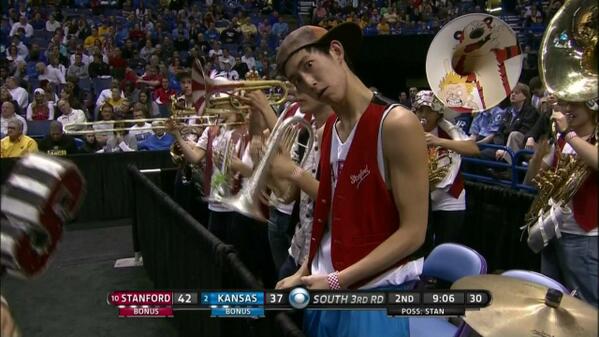 Correction: A Stanford band member originally told BuzzFeed the cowbell player was named Edward M. Beaux, a long-running Stanford joke.