1.
Burano, Italy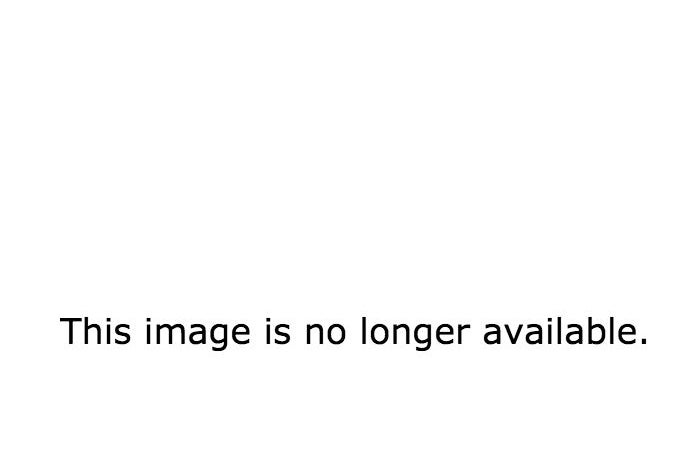 Burano is Italy's technicolor town, located in the same lagoon as Venice. According to When On Earth, fishermen decided to paint their houses with bright colors so that they would be easily distinguishable through the thick fog. Today, residents can't paint their houses just any shade -- if they want to repaint, they have to send a letter to the government, and officials will reply with a list of acceptable colors.
2.
The village of Oia in Santorini, Greece Perched on the crescent-shaped clifftop on Santorini island, most of Oia (pronounced EE-yah), is accessible by foot. Donkeys are also popular for getting around and can be rented, along with scooters. Take in the breathtaking views at one of the local Santorini vineyards.
3.
Colmar, France
Colmar is like the "disney princess of towns," complete with "tiny boats adrift in flowery canals, a miniature train chugging whimsically around town–even a nightly light show that happens every single day of the year." Situated along the Alsatian wine route in northeastern France, Colmar considers itself the "capital of Alsatian wine." The popular tourist destination boasts eight centuries' worth of Germanic and French architecture.
4.
Tasiilaq, Greenland With just over 2,000 people, Tasiilaq is the largest town in East Greenland, about 60 miles south of the Arctic Circle. Popular activities in the town include dog sledding, iceberg-watching tours, and hiking in the nearby Flower valley.
5.
Savannah, Ga. Established in 1733 and used as a port during the American Revolution, Savannah is the oldest city in Georgia. With its historic Victorian district, the city's downtown is one of the largest National Historic Landmark Districts in the country.
6.
Newport, R.I. With it's barely-touched architecture and stunning harbor, Newport is the quintessential New England town. Come for the pristine colonial homes and Gilded-Age mansions, stay for one of the many anticipated events, like July's Newport Folk Festival.
7.
Juzcar, Spain, a.k.a. "Smurf Town" Somehow the producers of The Smurfs movie managed an epic, unending publicity stunt: They convinced 250 locals from the town of Juzcar, in Southern Spain, to let them paint their entire town blue. And to this day, so it stays.
8.
Český Krumlov, Czech Republic The town of Cesky Krumlov, a UNESCO World Heritage Site, has been around since the 13th century, with the town's castle the second largest in the whole Czech Republic. The Gothic castle of the Lords of Krumlov has 40 buildings and palaces, gardens, and turrets and is now used as a major location for performing arts.
9.
Wengen, Switzerland Wengen is a dazzling ski town filled with traditional timber chalets and alpine views. Adding to the charm is the fact that cars have been banned in the town for more than 100 years. Live out your Heidi fantasies in this popular tourist spot.
10.
Giethoorn, Netherlands This idyllic Dutch village, once known as the "Venice of the North," has little canals instead of roads, making the land around each house its own little private island.
11.
Alberobello, Italy It may look like a village for gnomes, but real people live in these 100 cone-shaped, white-tipped houses in the trulli style of architecture, located at the top of a hill and surrounded by olive groves.
12.
Bibury, England This old village is known for both its honey-colored stone cottages with steeply pitched roofs as well as for being the filming location for movies like Bridget Jones' Diary. It's been called "the most beautiful village in England."
13.
Eze in the French Riviera Enjoy sweeping Mediterranean views in this town on the French Riviera, described as an "eagle's nest" because it's perched so high up on a cliff. The city is centuries-old, with the first building in the village dating back to the early 1300s.
14.
Old San Juan, Puerto Rico Though technically part of the Puerto Rican capital, the island of Old San Juan is it's own small town. European-style cobblestone streets add to the charm of this spot, which feels like stepping right into a 16th-century Spanish colony. The best part? You don't need a passport to get there.
15.
Key West, Fla. The place that Ernest Hemingway once called home, Key West's colorful homes and tropical weather make this a hot destination spot at the very bottom of the country (you can't get more south while staying in the U.S.). Go dolphin spotting or tour the aforementioned author's house, where the descendants of his six-toed cats still roam.
16.
Shirakawa, Japan Shirakawa is known for its triangle-shaped houses, a style known as gassho, where the roofs resemble hands folded in prayer (the slope helps snow slide down more easily).
17.
Yvoire, France Described as one of the most beautiful cities in France, the medieval city of Yvoire is known for their stunning flower displays during the summer months.
18.
Split, Croatia This well-preserved Mediterranean getaway is home to more than 250,000, and has a winning combination of Roman ruins and gorgeous beaches, not to mention a lively nightlife scene.
19.
Hallstatt, Austria Hallstatt, considered to be the oldest still-inhabited village in Europe, is home to just under 1,000 people, and has evidence of inhabitants since prehistoric times. Sometimes called the "pearl of Austria," Hallstatt is considered to be one of the most beautiful places on Earth.