A lone whale with an abnormally high-pitched song has been singing out in the ocean for over 20 years, and a group of researchers and filmmakers have decided to try to find him.
While most North Pacific whales sing at around 17 or 18 hertz, a pitch too deep for humans to hear, the unidentified whale sings at 52 hertz, earning him the nickname "52."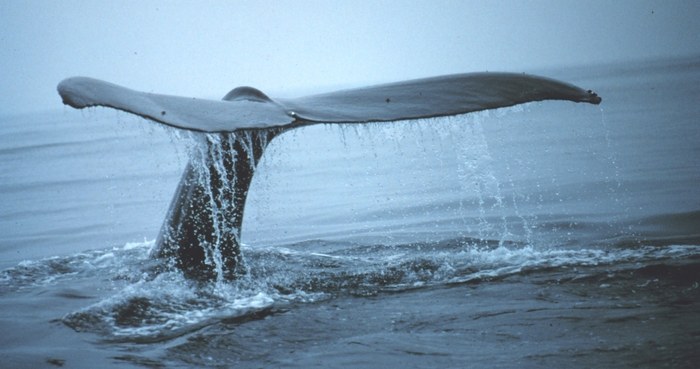 52 has been described as lonely because it's believed he's never received a response to his high-pitched songs.
He was tracked for about a decade by Dr. William Watkins at the Woods Hole Oceanographic Institution on Cape Cod, using hydrophones to record frequencies of the whale sounds during mating season. Watkins' paper on his findings in 2004 made 52 famous.
Kate Stafford, a researcher at Seattle's National Marine Mammal Laboratory, told the New York Times that year that the whale is believed to be healthy, but alone.
"He's saying, 'Hey, I'm out here,'" Stafford said. "Well, nobody is phoning home."
Director Josh Zeman and executive producer and Entourage star Adrian Grenier have teamed up with a group of marine biologists to crowdfund $300,000 on Kickstarter for the deep-sea expedition and documentary, so far raising more than $60,000.
The whale, thought to possibly be a hybrid between a blue and fin whale, has "spent its entire life in solitude calling out at a frequency that no other whale can understand," the team wrote. "We plan to embark on a quest to re-discover the 52 Hz whale with the help of celebrated marine biologists, bio-acousticians and the public at large."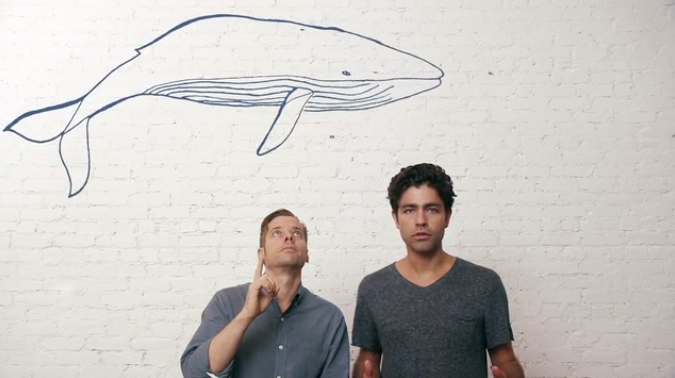 The team hopes to be the first to monitor the whale, and will also collect data for scientists, they wrote.
Using state of the art technology, our goal is to be the first expedition ever to tag and acoustically monitor a hybrid whale using non-invasive tags.

At the same time, we will also be collecting data in an effort to help scientists measure the growing threat of ocean noise pollution that is harming cetaceans all across the planet including whales
The whale's story has become famous worldwide, with Taylor Swift even using him as a metaphor to describe her love life to Rolling Stone:
[E]verybody feels so sorry for this whale – but what if this whale is having a great time? Because it's not bad that I'm not hopelessly in love with someone. It's not a tragedy, and it's not me giving up and being a spinster. Although I did get another cat.
Mary-Ann Daher, a Woods Hole scientist, also said she isn't sure if 52 is actually a loner, or just a lone wolf.
"Is he alone? I don't know," she said. "People like to imagine this creature out there swimming by his lonesome, just singing away and nobody's listening. But I can't say that."