Diplo's Super Mature Response To Being Caught Stealing An Artist's Work: "Massage My Balls"
Probably not how you should express yourself.
Mock told BuzzFeed News that she couldn't find any contact info for the artist, so tweeted at him asking him to take down her artwork.
A video of the Snapchat can be seen below.
After tweeting at him, Mock said Diplo first reposted the image with an incorrect tag in an attempt to credit her, and then grotesquely attacked her on Twitter.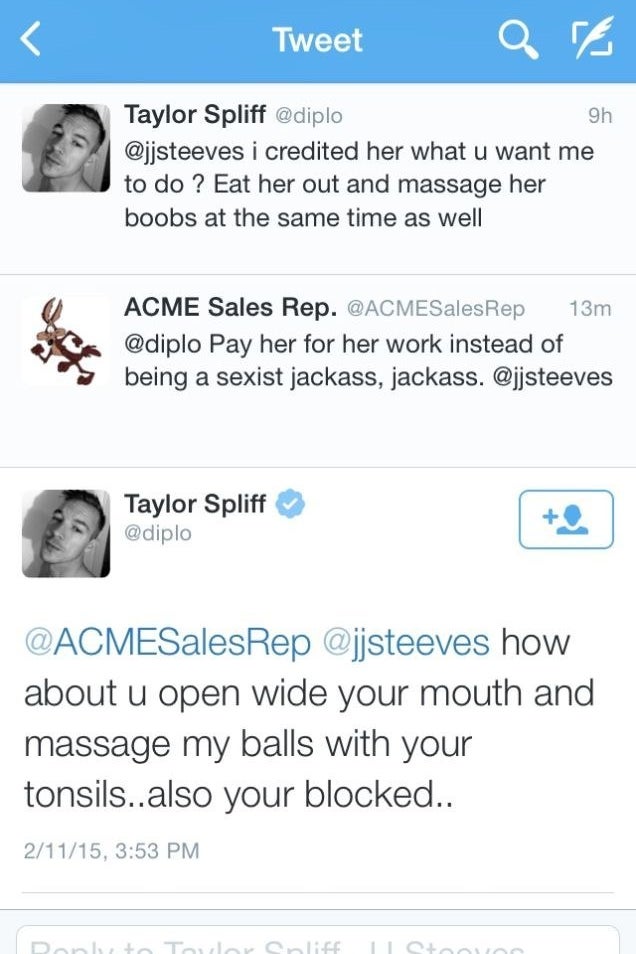 Diplo, real name Thomas Wesley Pentz, continued to tweet nasty comments to Mock, who did not engage back. She told BuzzFeed News she's planning on taking legal action against the DJ.
This isn't the first time Katy Perry's rumored ex has been accused of stealing from other artists — last year, he and Major Lazer apparently jacked the music video for New Orleans-based band Chilldren, then got defensive when they called him out on it.
Ironically, Diplo himself once called Flo Rida a "fuckboi" for "ripping off" the video for his song "Butter's Theme."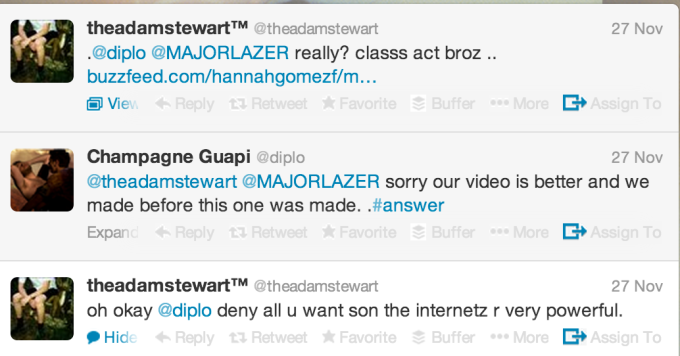 Which Lorde responded to perfectly.