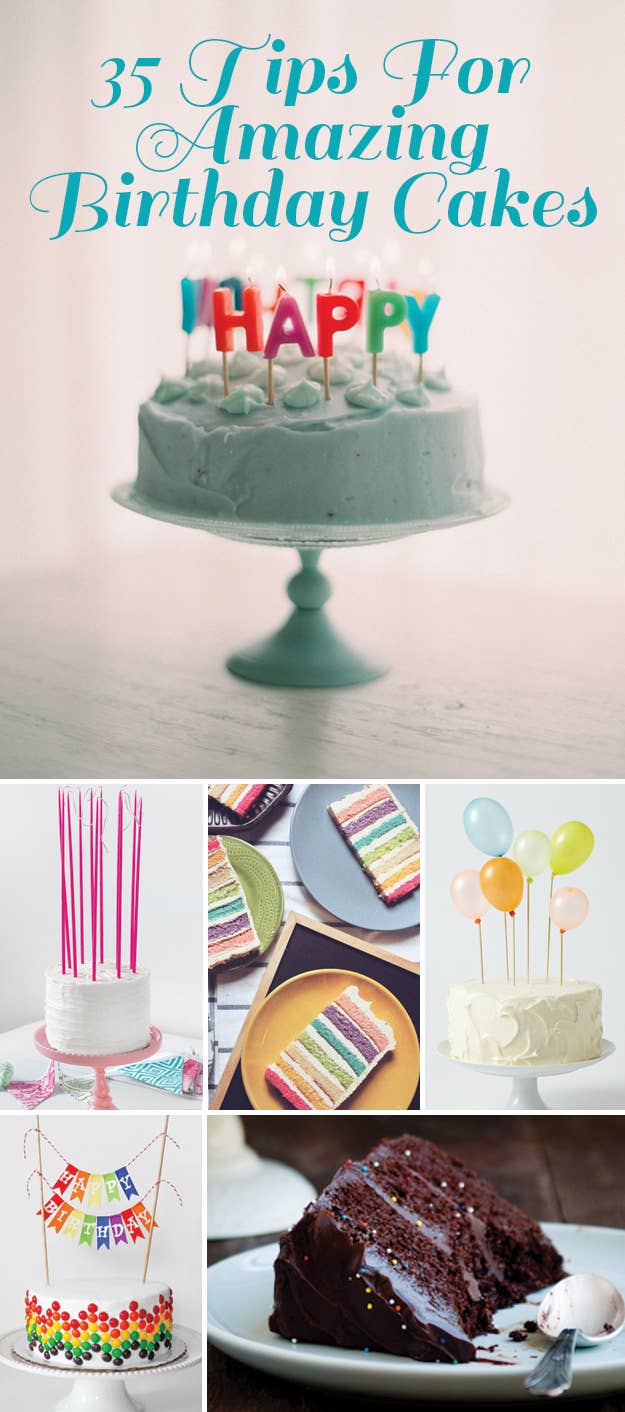 2.
Drop your cake from a foot above the counter before baking to bust any lurking air bubbles.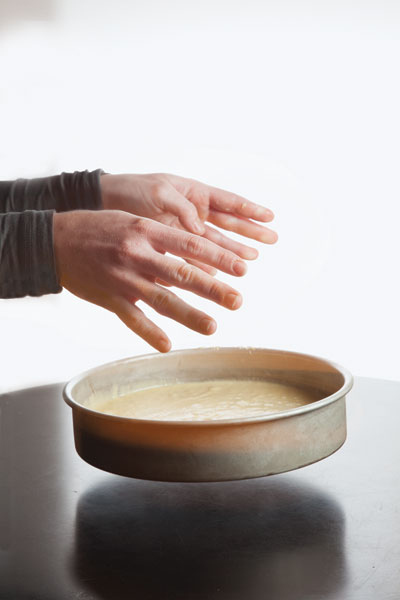 3.
Leave slices of bread on cakes while they cool to keep them from drying out.
4.
Freeze wrapped cake layers ahead of time and assemble the day of the party.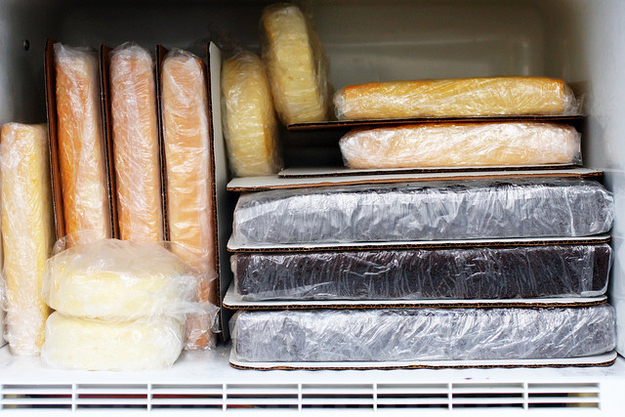 5.
Use fruit purée to naturally tint cake batter pretty colors.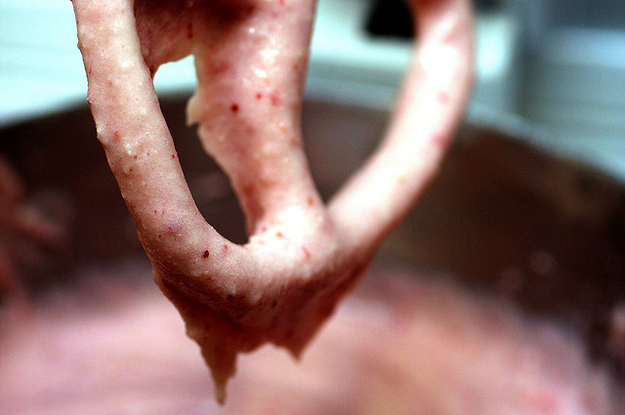 6.
Ombré layers are less natural, but totally awesome.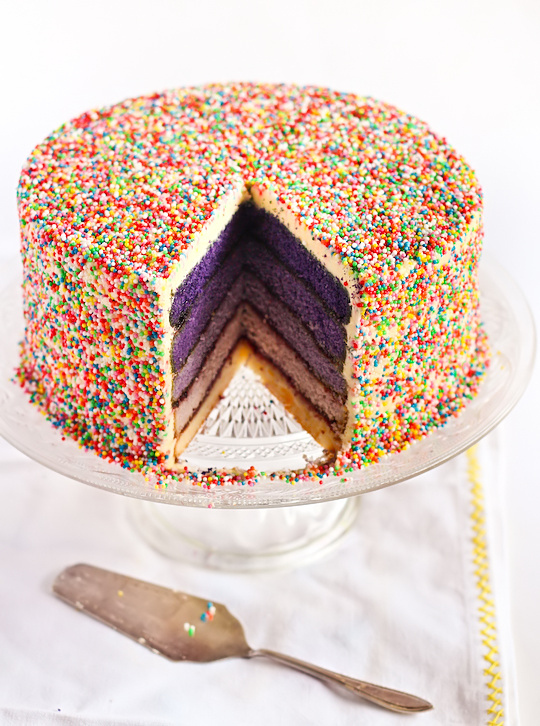 7.
A rainbow approach is also fun.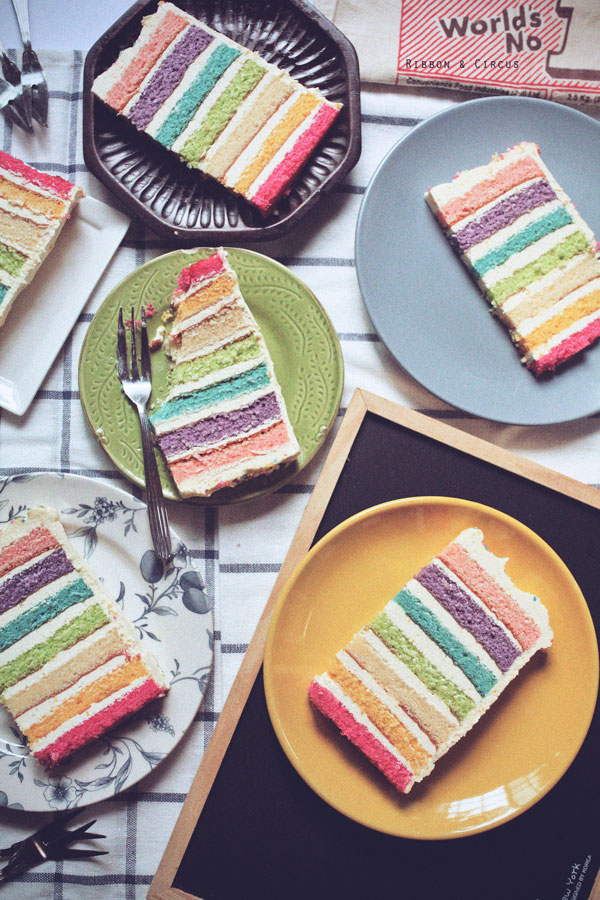 8.
Funfetti cake is easy to make from scratch; just add sprinkles to your favorite white cake batter.
9.
For 3- and 33-year-olds only: Put two Bundt cakes together for a perfect 3 shape.

11.
Make a simple frosting swaggy by browning the butter first.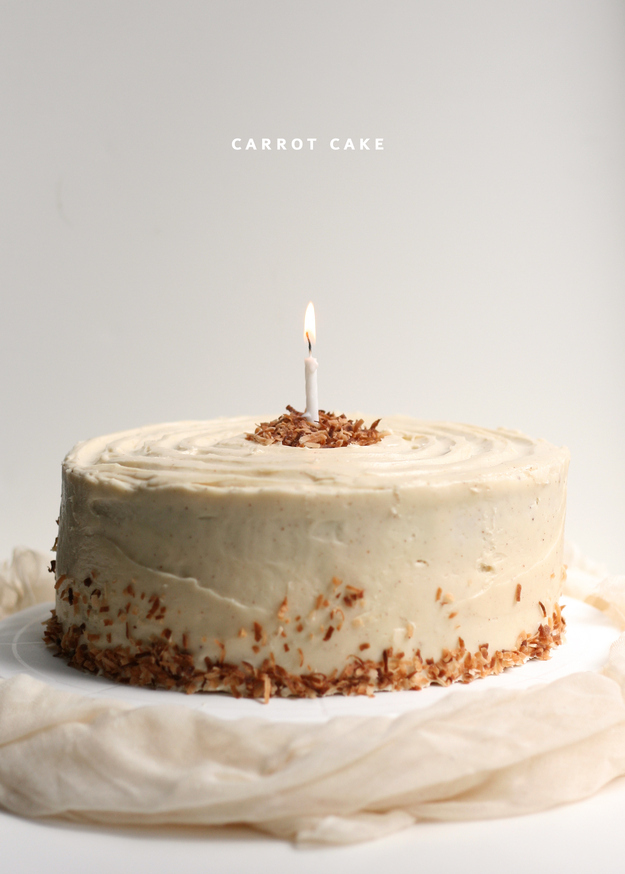 12.
Use this color-by-number guide to make different frosting shades.

13.
Go crazy, make it ombré!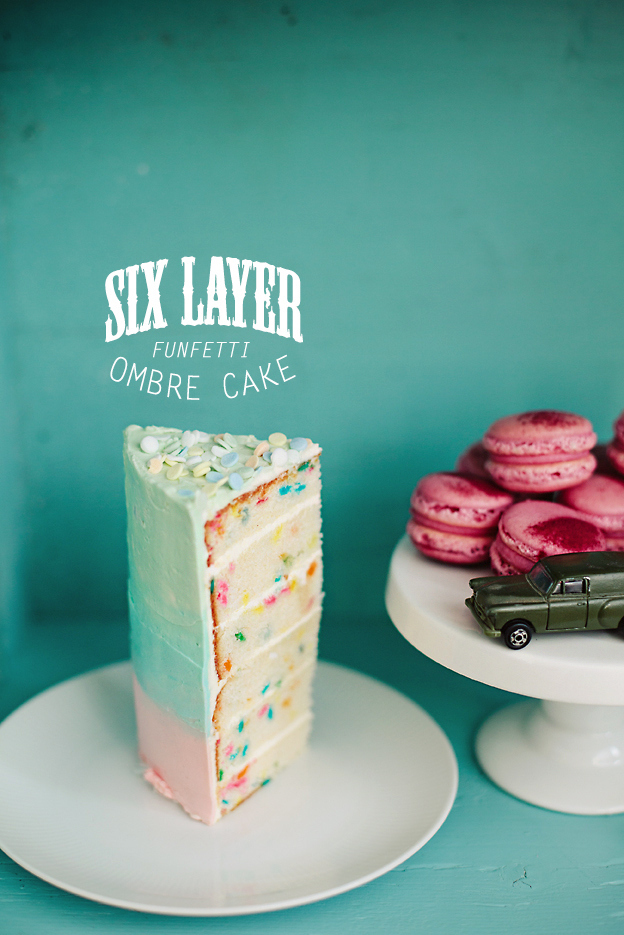 14.
Tip for easy frosting: Start with LOTS on top...
...and smoosh the extra out from the center to cover the sides.
And here's one more frosting GIF, because YUM.
15.
You can melt storebought frosting in the microwave and pour over a cake for easy, super-smooth frosting.

It comes out like this: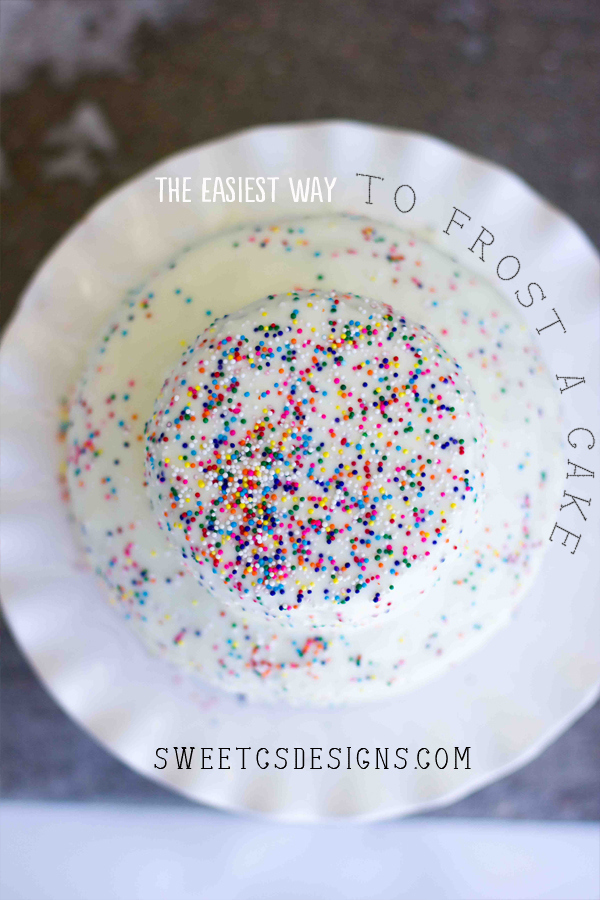 16.
Frosting 201: Fondant Fringes and Their Impact on Levels of Joy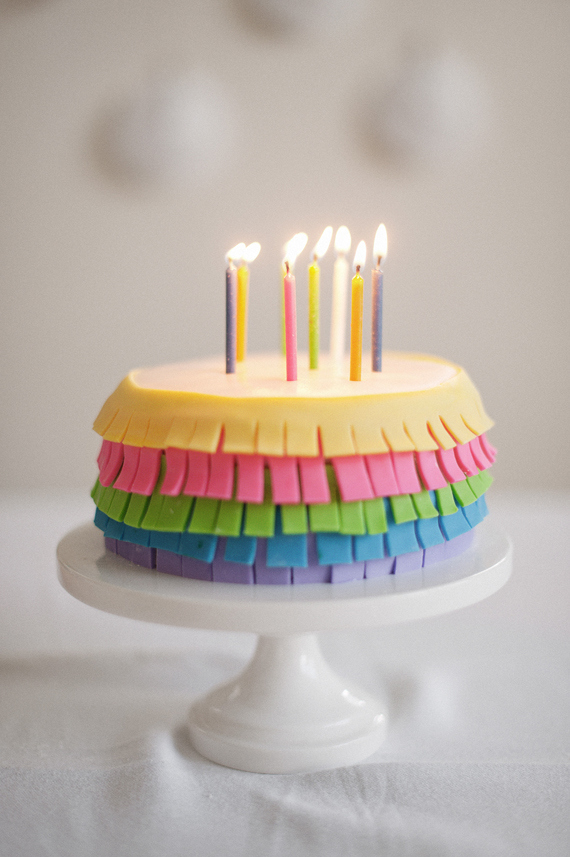 17.
Leaving the sides of a cake unfrosted is less work and totally chic.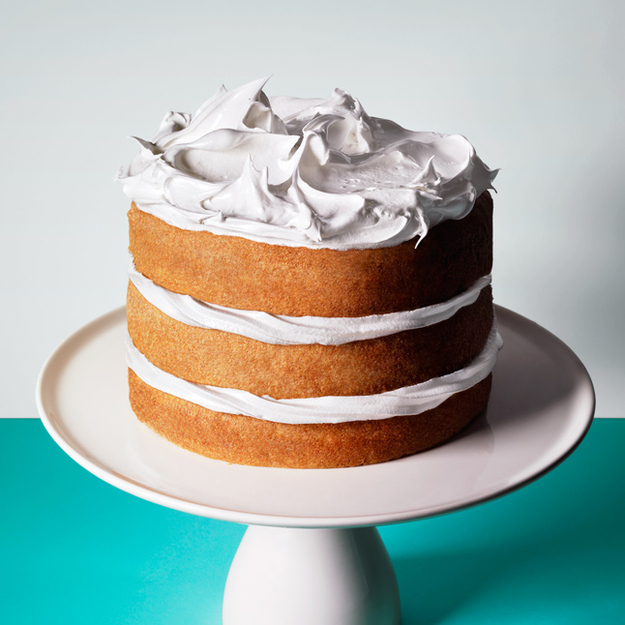 As with most things in life, this works best with Funfetti.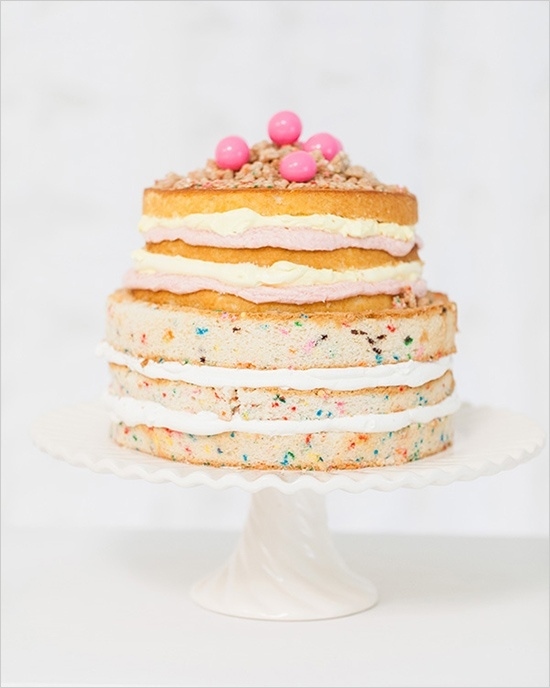 18.
Use a cookie cutter to make a number out of sprinkles.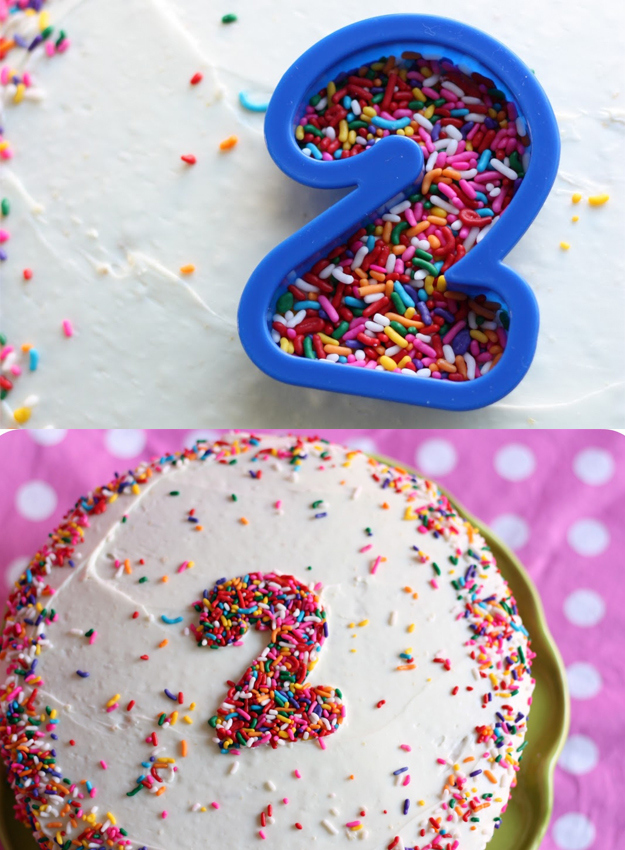 19.
Send your message with happy birthday banner.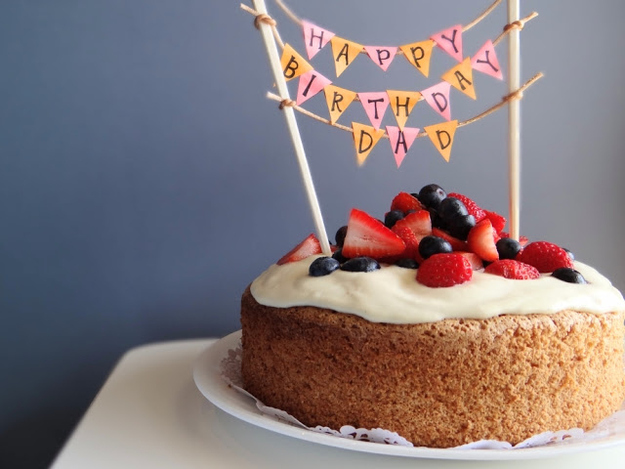 20.
Flowers make a lovely topper for spring and summer birthday cakes.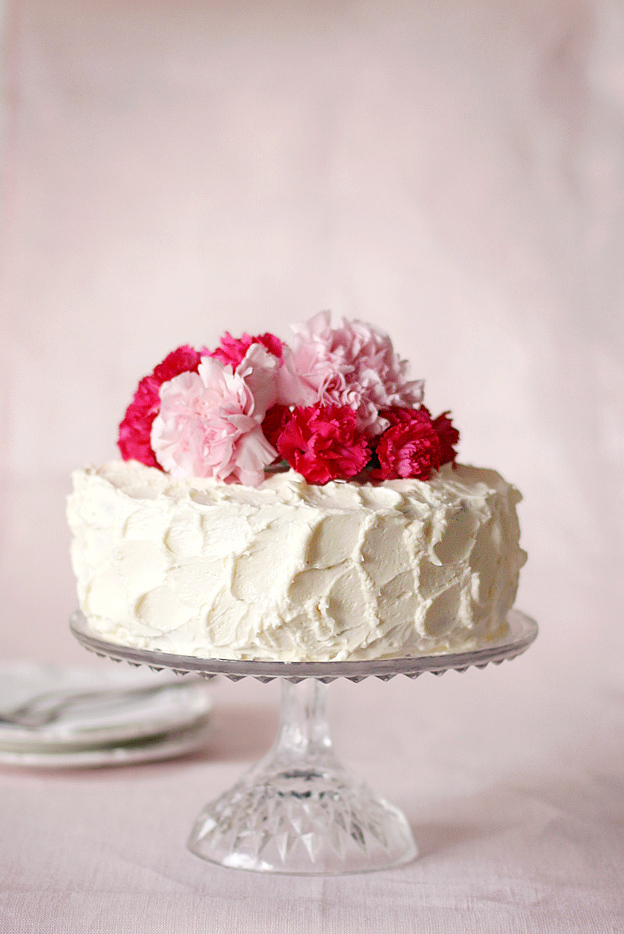 21.
Fruit can also be very pretty.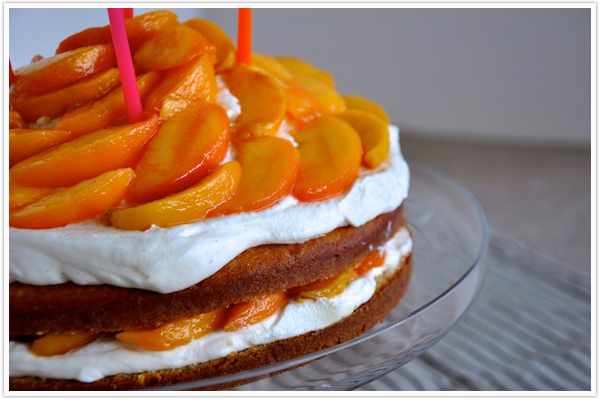 22.
Cut out waxed paper stencils to make these cool designs with sparkly sugar.
23.
Tie tiny adorable balloons to skewers and stick 'em in the cake.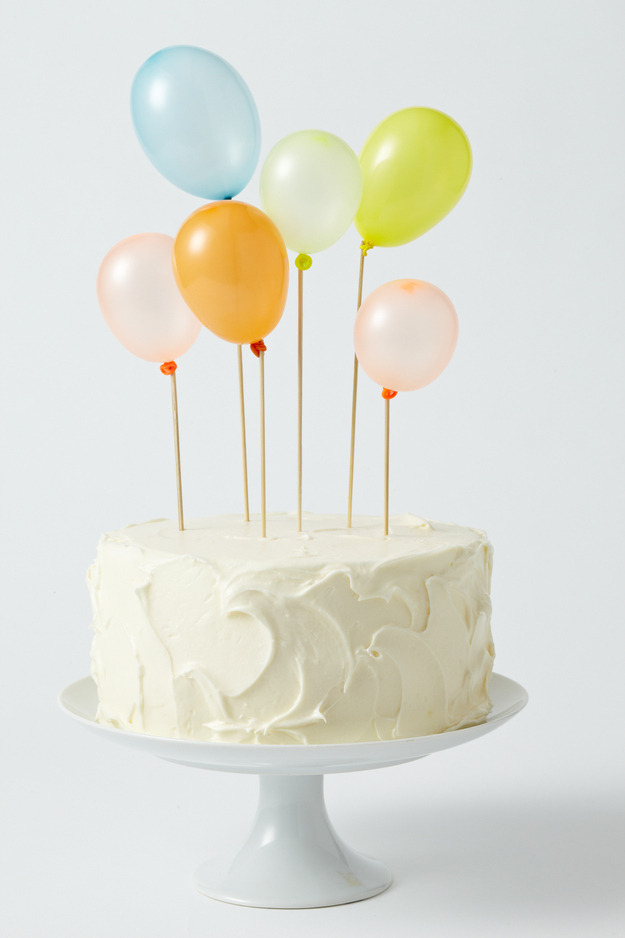 24.
Try "paving" a frosted cake with Skittles or M&Ms.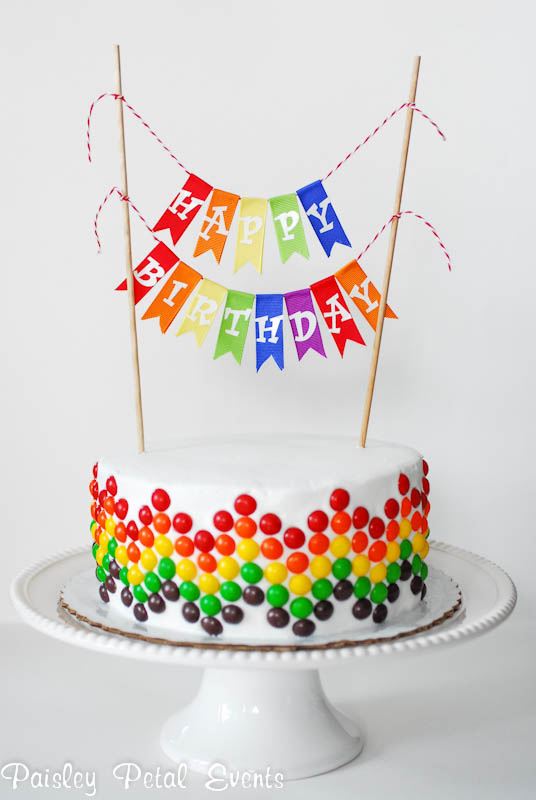 25.
When in doubt, just throw hella sprinkles up on that thing and call it a day.
26.
Instead of counting out exactly the right number of candles, just place them to make one big number.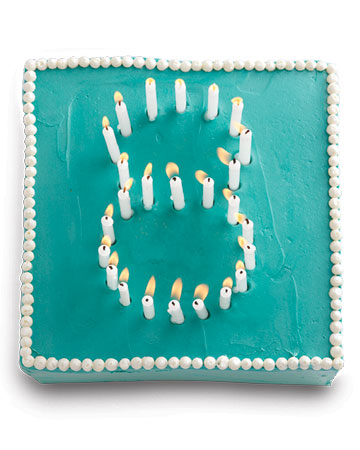 27.
For those who prefer not to announce their age, a single candle is always classy.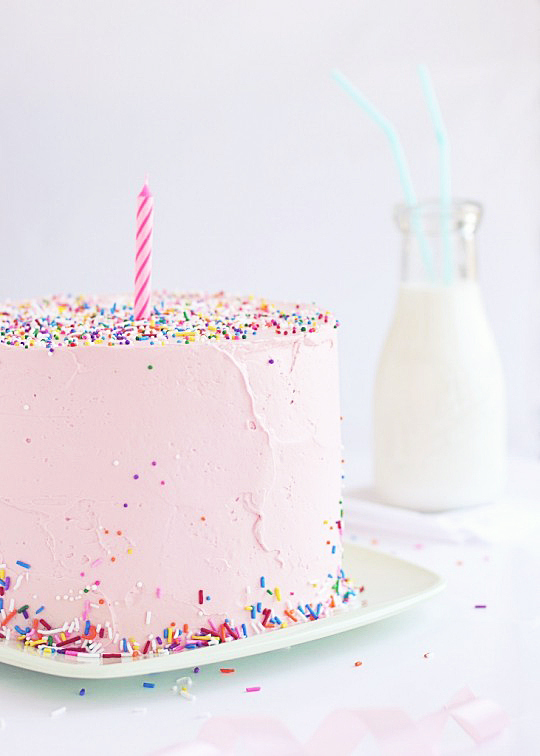 28.
Extra-tall candles are extra elegant.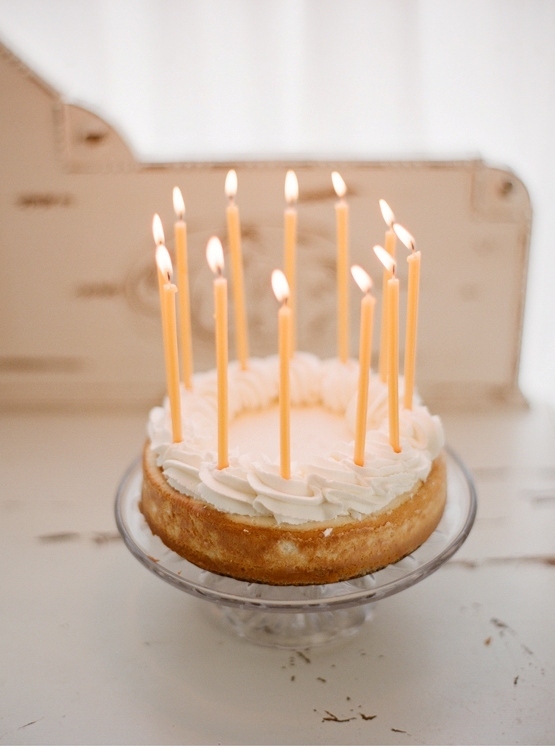 29.
EXTREMELY tall candles are EXTREMELY elegant.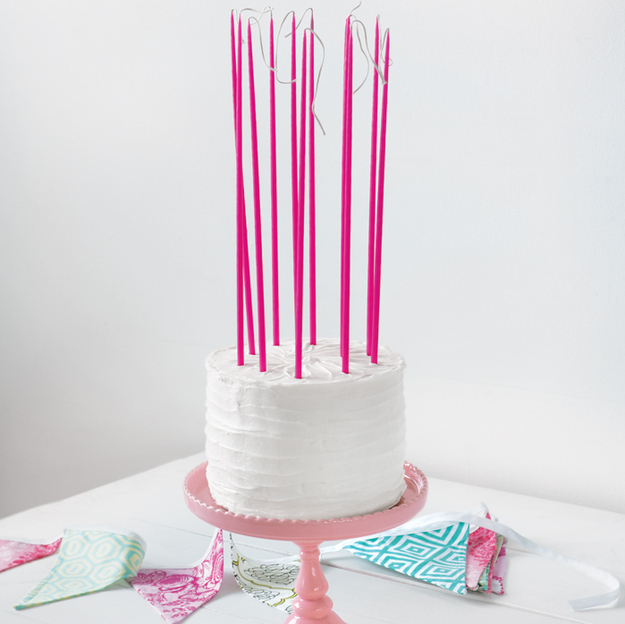 30.
Never again get a mouthful of wax in your cake: fruit + wicks = fruit candles!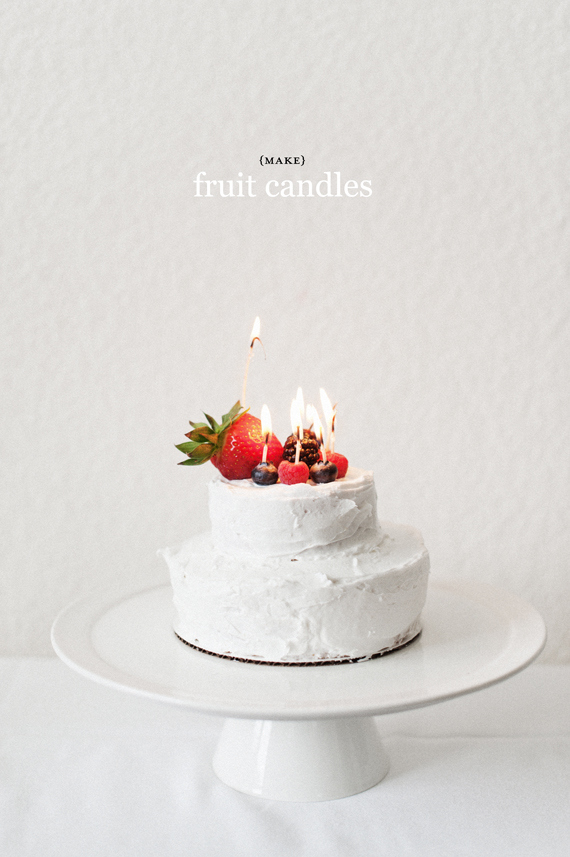 31.
Does your birthday person love banana splits? Go ahead, put one on top of a cake!
32.
This is the ultimate cake for a chess nerd's birthday.

33.
ALERT ALERT ALERT there are balls of cookie dough inside this cake, which is also covered with cookies.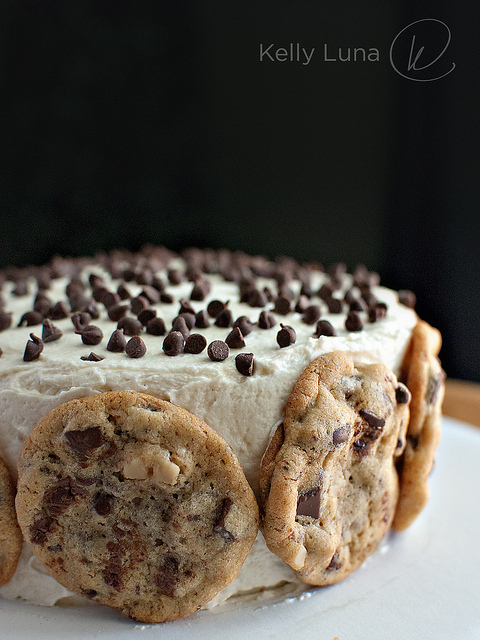 34.
For the girly girl (or guy) in your life: pink frosting, sprinkles, and tiny ballerinas.
35.
Win hearts and blow minds by hiding candy in an awesome secret piñata cake.

OK, class dismissed. Happy birthday to you and me and the whole wide world. Go out there and bake a cake!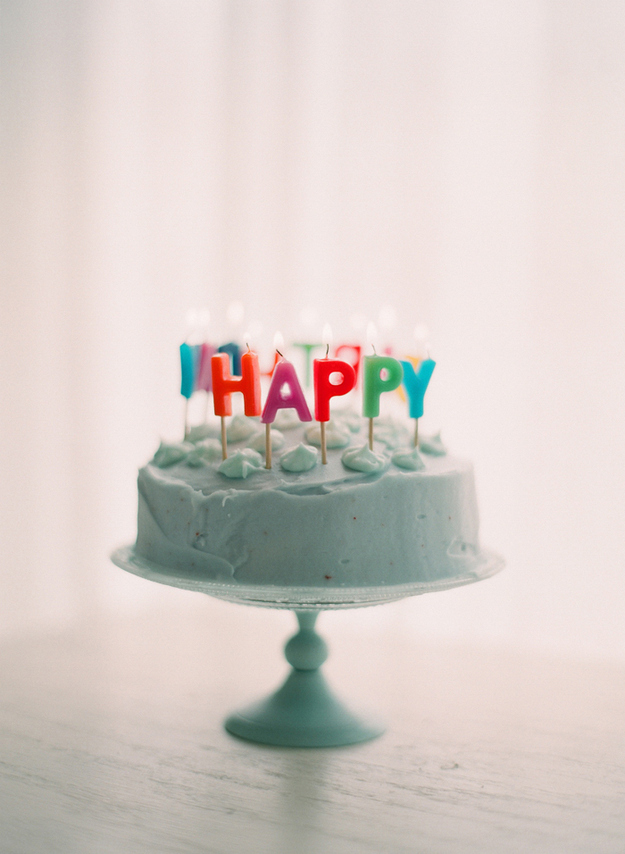 Just for the record, we're partial to chocolate.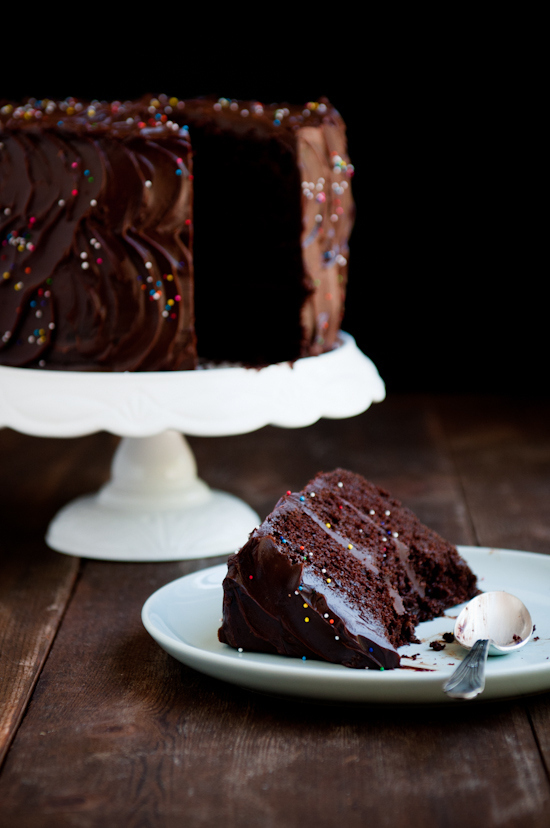 Want more awesome recipes, tips and inspiration? Sign up for the BuzzFeed Food newsletter!