For those who have never known the joy of eating it, a spiedie (pronounced SPEE-dee) = white bread + chunks of marinated, cooked meat.
That's right, son: Pure, unadulterated carbs and meat.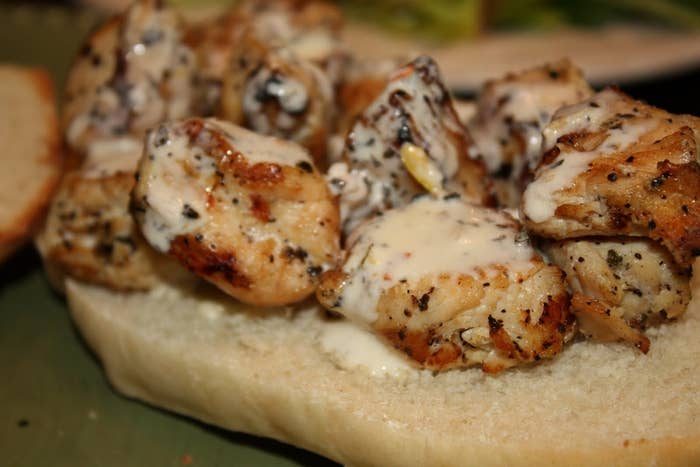 The spiedie rose to power near Binghamton, New York, in the 1940s, but its exact origins are hotly debated and shrouded in mystery.
Wikipedia's version of events:
"Camillo Iacovelli created the spiedie in Endwell, N.Y., but his brother Augustino and Peter Sharak popularized spiedies, Augie in his Endicott, N.Y., restaurant, and Sharky's in Binghamton, N.Y.
Augie began serving spiedie sandwiches in 1939 when he opened Augie's, his first restaurant. He emigrated from Abruzzo, Italy (Civitella Casanova) at the age of 25 in 1923. His son Guido continued in the spiedie business into the 1990s, owning as many as 26 restaurants at the peak of his career.
...
Sharak is also supposed to have invented spiedies. Apparently, patrons of Sharkey's Bar and Grill were served lamb straight from the grill on its metal skewer with slices of bread. At the original Sharkey's on Glenwood Avenue the spiedies are preceded, accompanied, and followed by copious amounts of beer. Sharkey's promotes itself as the birthplace of the sandwich in television commercials across the greater Binghamton area.
Though the issue is disputed, Sharkey's began serving spiedies in 1947, which makes Iacovelli more likely to have invented the dish first."
The basic elements, however, have always been the same.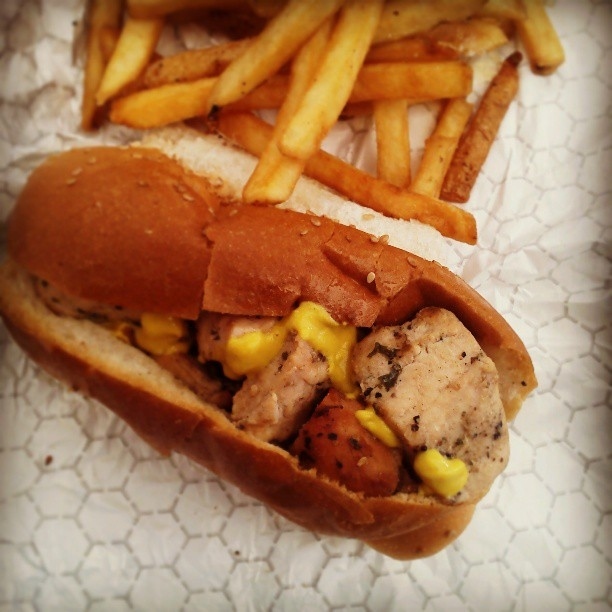 First, you soak cubes of meat in a marinade.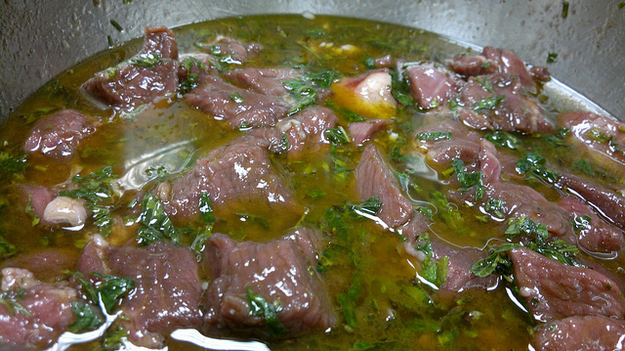 Everyone has their own unique recipe.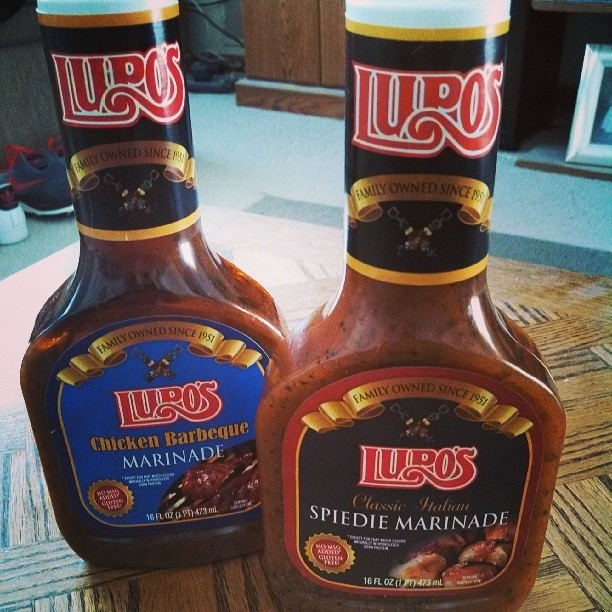 After that, you grill the meat.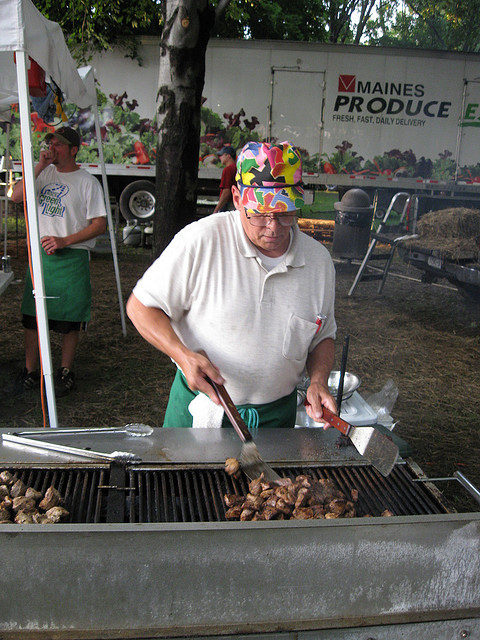 Or pan-fry it.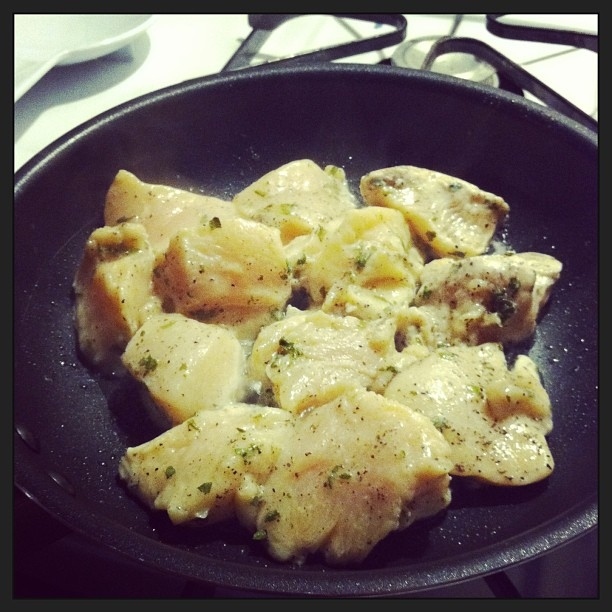 Until it's juicy and hot and beautiful.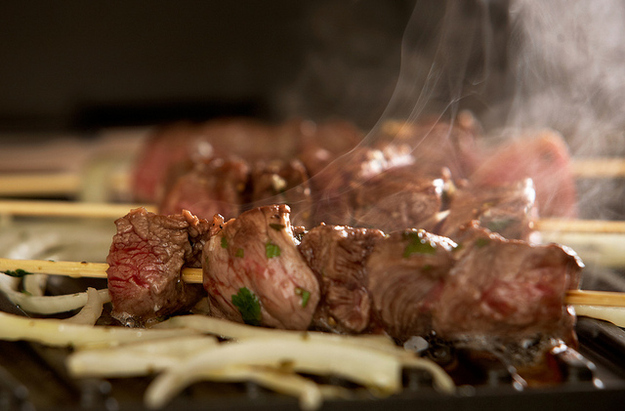 And then you either serve the meat on skewers, with bread to fold around it...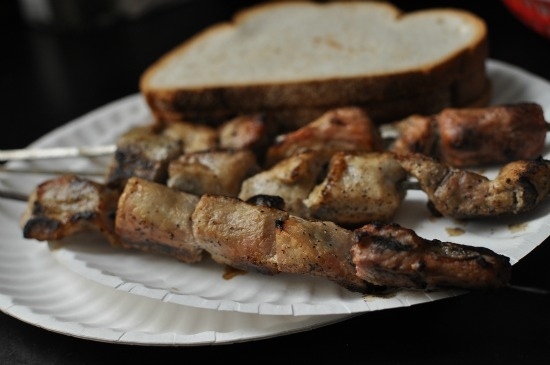 ...or tuck it into a nice, cozy sandwich roll.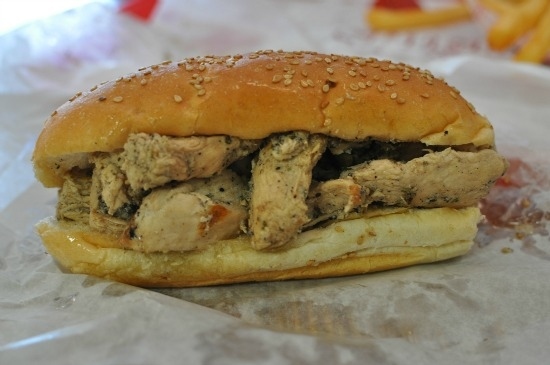 No matter what you put on it, you can't mess up a spiedie's deliciousness.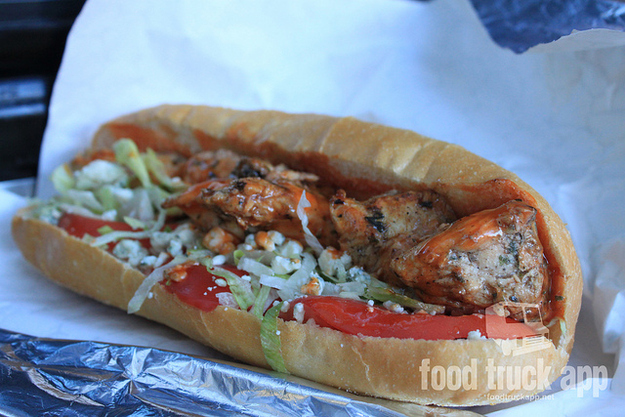 Unless you put cheese on it. Cheese is for amateurs.
But spiedies aren't just a kind of sandwich; they are a deep, meaningful Regional Institution.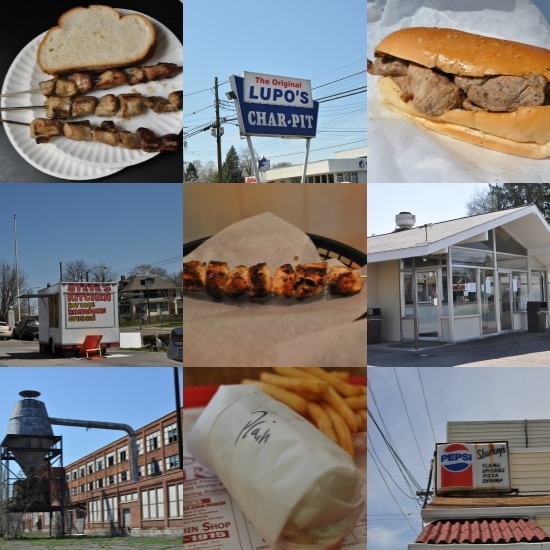 Spiedie rivalries are truly serious business.
Sharkey's vs. Lupo's is Binghamton's equivalent of Capulets and Montagues; both claim ownership of the ORIGINAL spiedie, and neither side will ever admit defeat.
Each spiedie enthusiast is loyal to his or her own personal favorite spiedie source.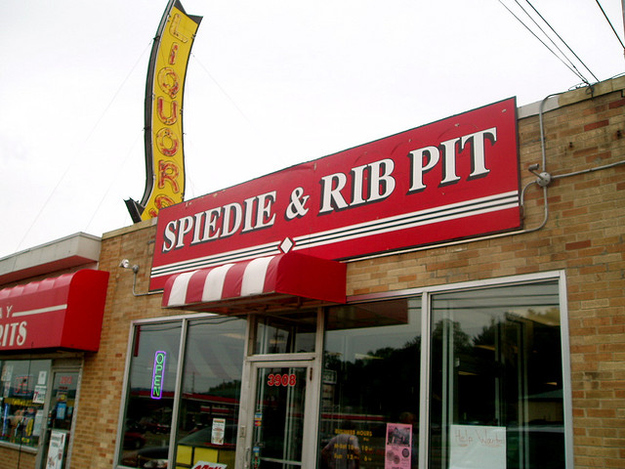 Spiedies are an appropriate food for any and all situations. Baseball games, for example.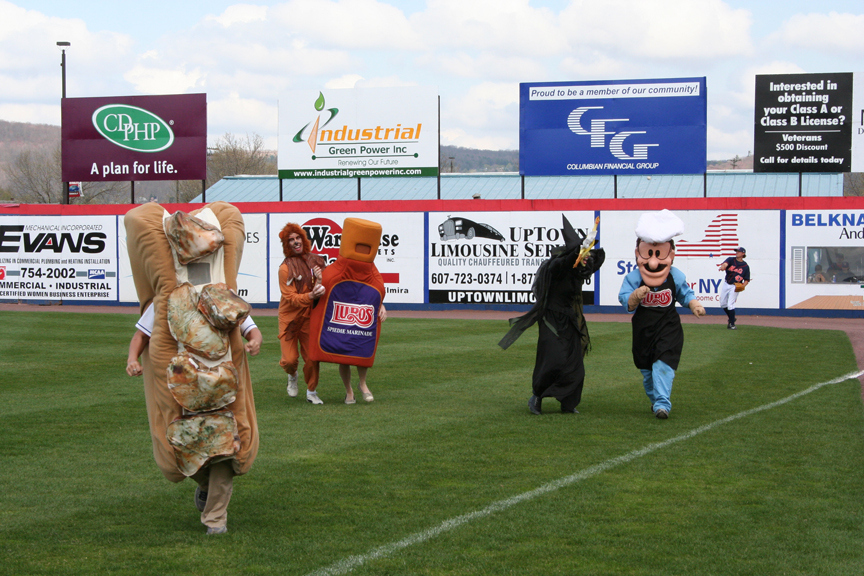 There is (for good reason) an annual festival in Binghamton to celebrate the spiedie: The Spiedie Fest and Balloon Rally.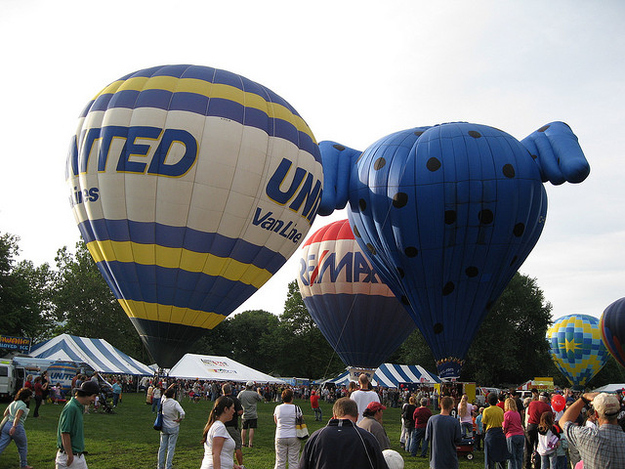 Every year, a variety of exciting musical guests performs.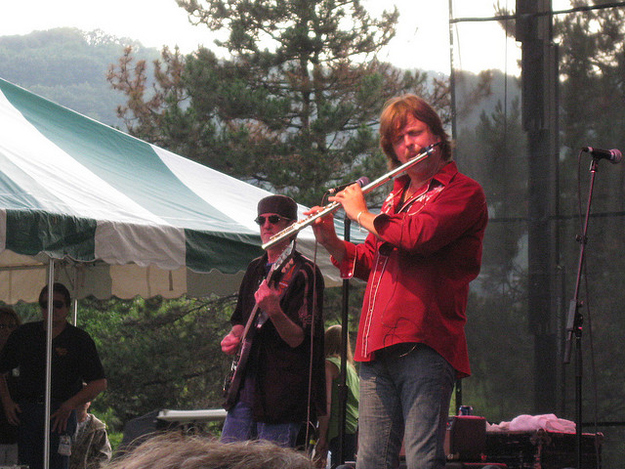 No other sandwich on earth inspires this kind of devotion.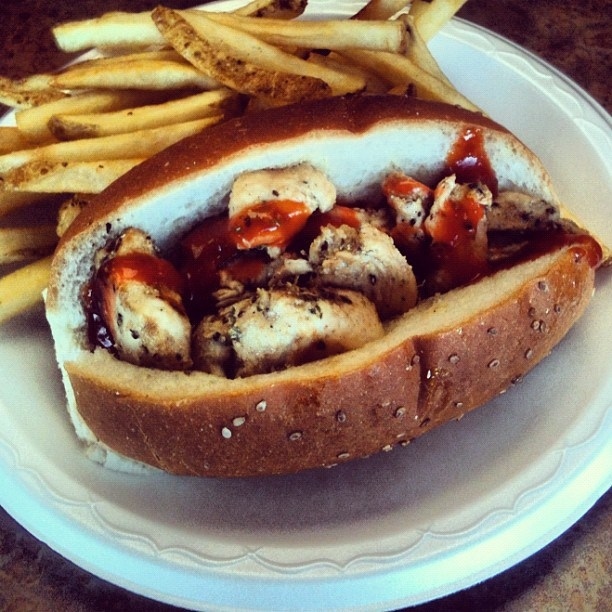 President Obama gets it.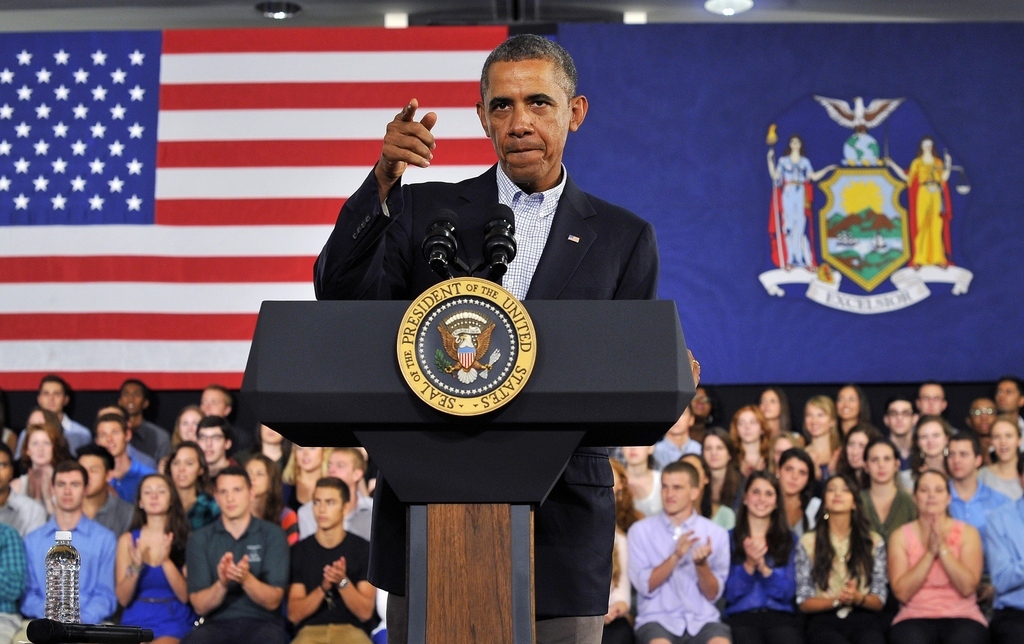 So isn't it time everyone acknowledged the truth?