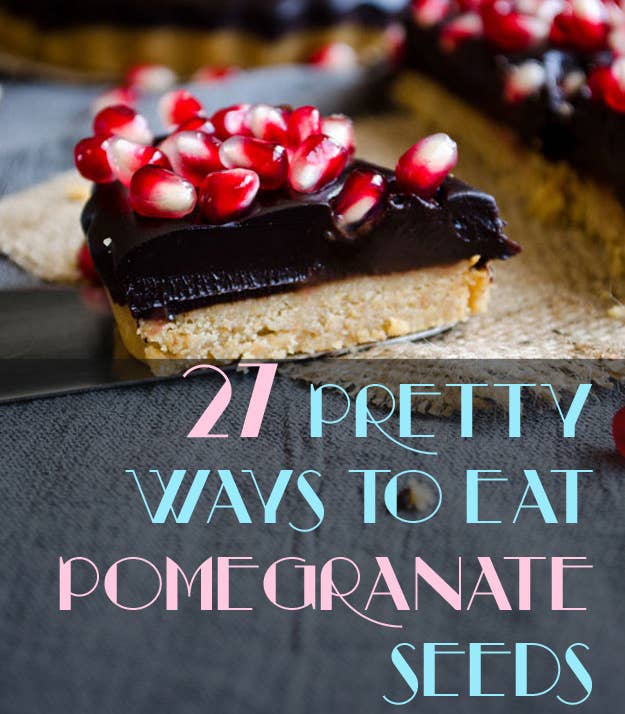 1.
Butternut, Kale & Pomegranate Pizza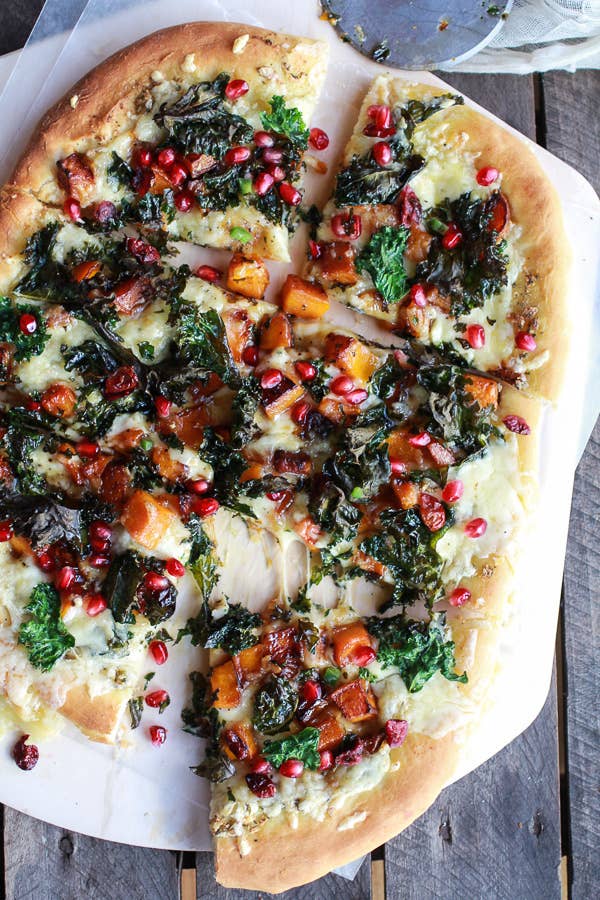 2.
Cauliflower-Feta Fritters with Pomegranate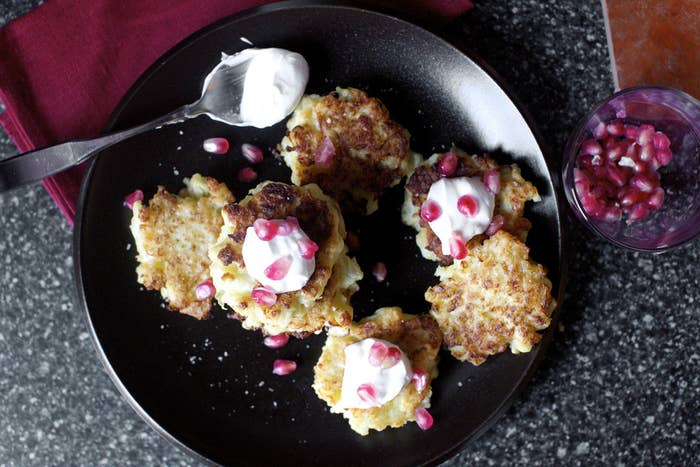 3.
Frozen Pomegranate and Cashew Cheesecake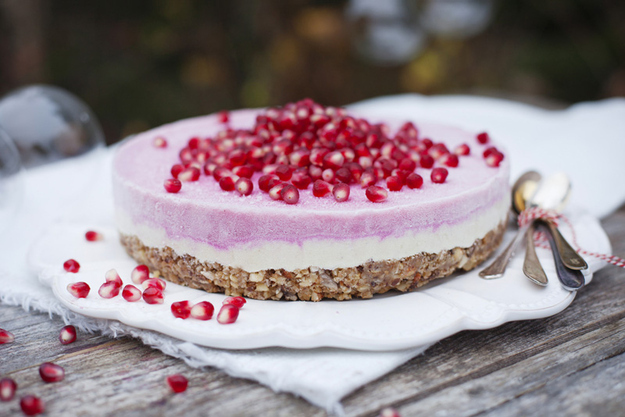 4.
Lamb Chops with Pomegranate Relish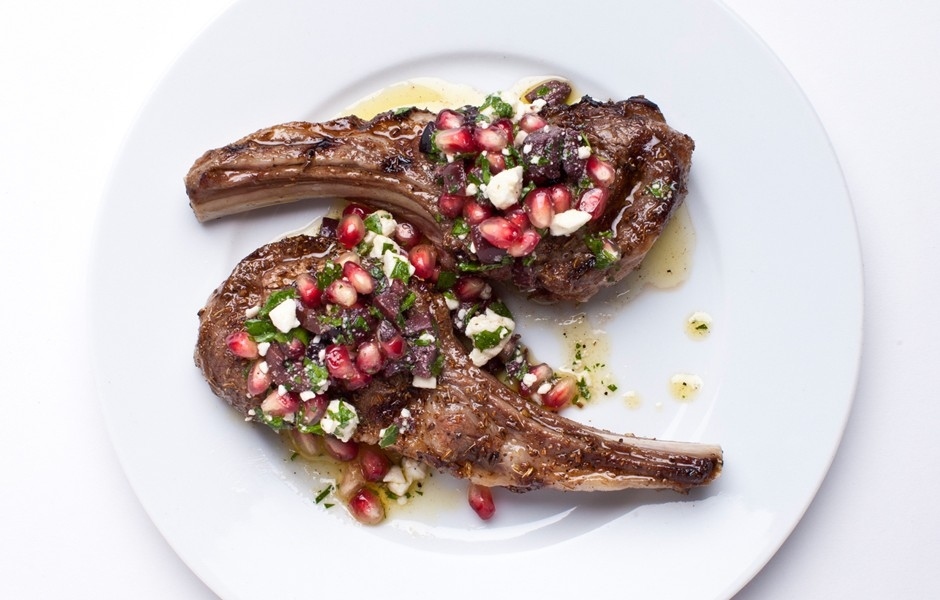 5.
Chocolate Mousse with Honeycomb & Pomegranate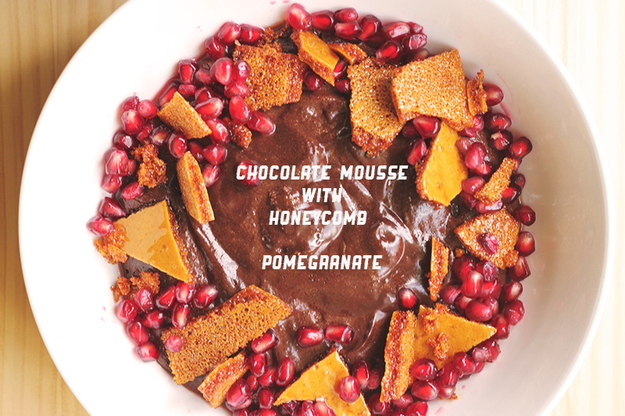 6.
Pomegranate, Kale & Farro Salad with Spicy-Sugared Bacon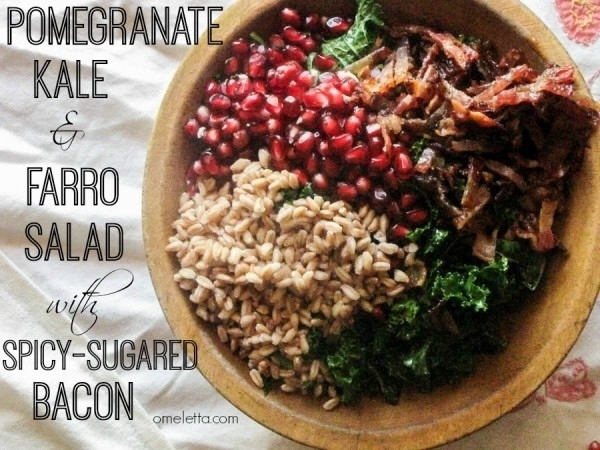 7.
Pomegranate Orange Sweet Potato Bake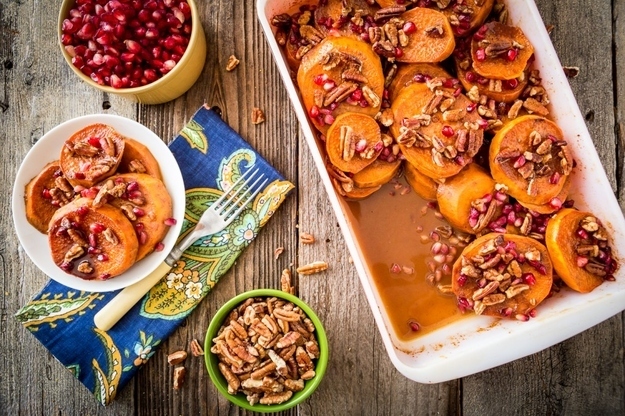 8.
No-Bake Greek Yogurt Cheesecake with Pomegranate Syrup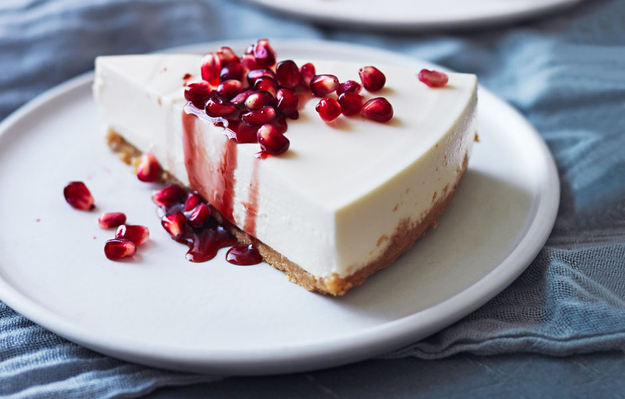 9.
Pomegranate Margaritas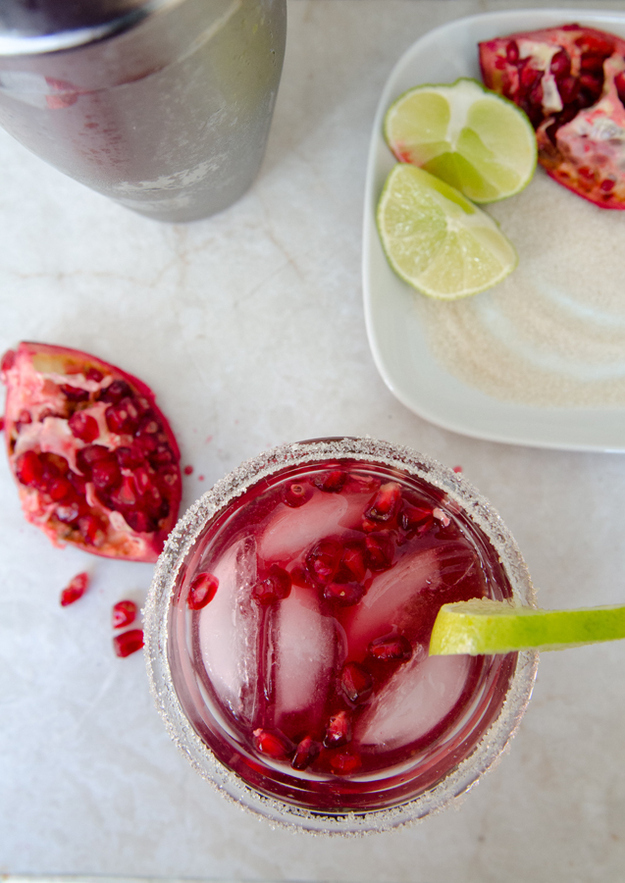 10.
Peanut Butter and Pomegranate Sandwich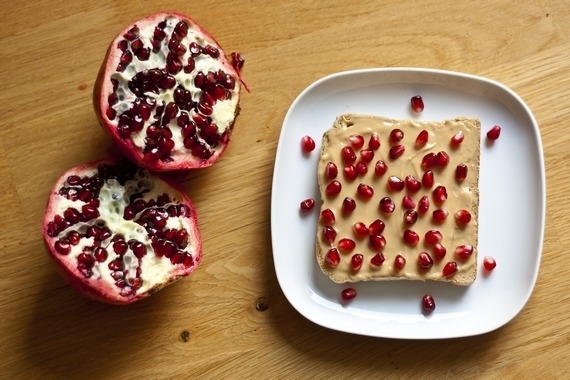 11.
Pears with Pomegranate and Goat Cheese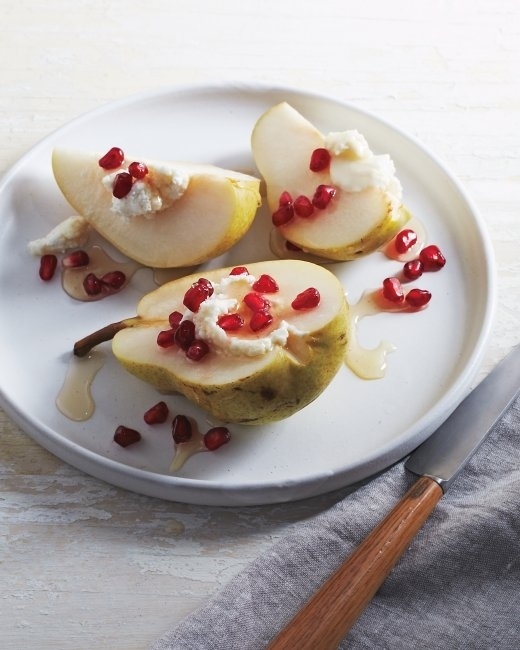 12.
Pomegranate, Kale, and Wild Rice Salad with Walnuts and Feta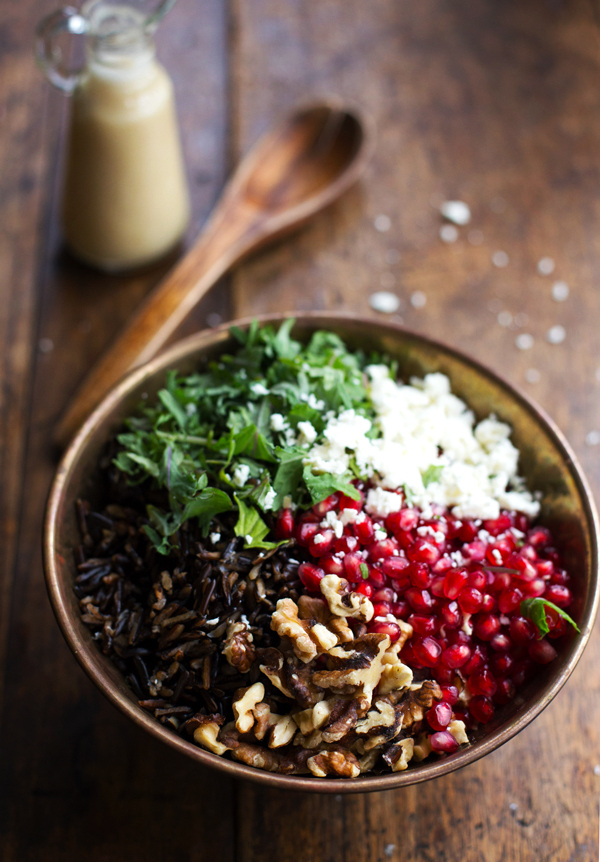 13.
Winter Squash with Spiced Butter and Pomegranate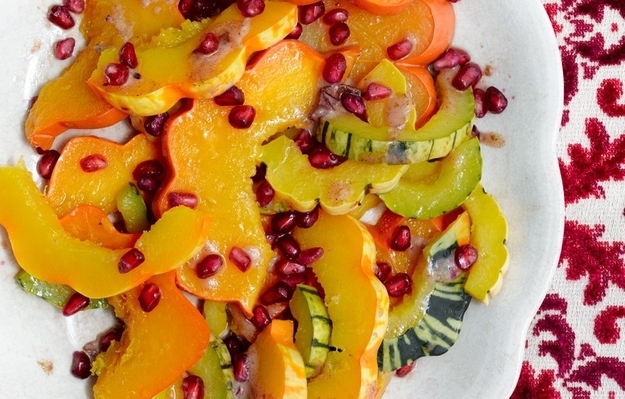 14.
Roast Chicken with Pomegranate Chutney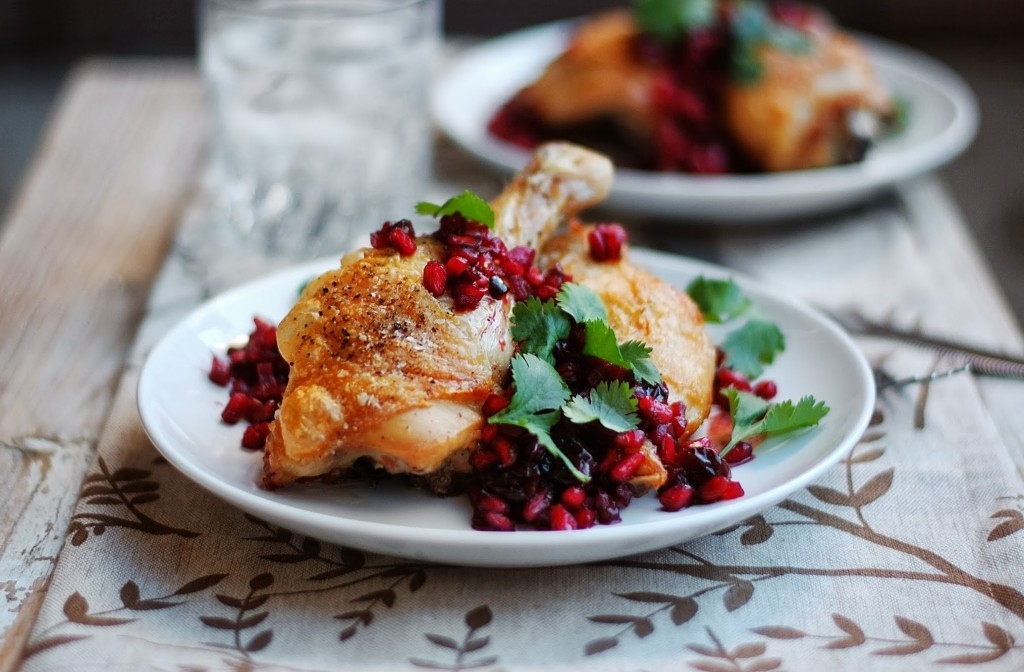 15.
Christmas Tree Cocktails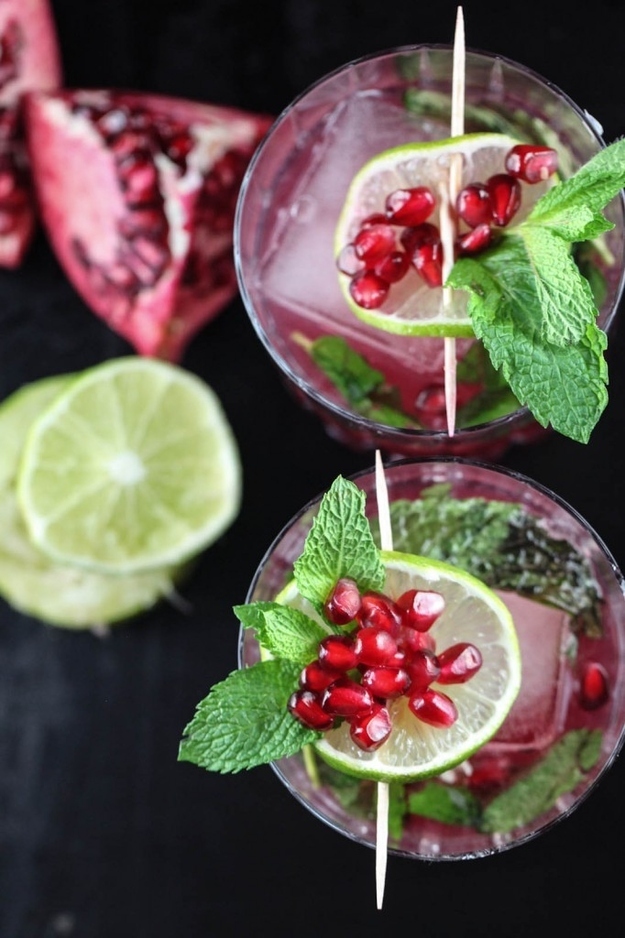 16.
Pistachio-Crusted Cider Tofu with Pomegranate-Mint Relish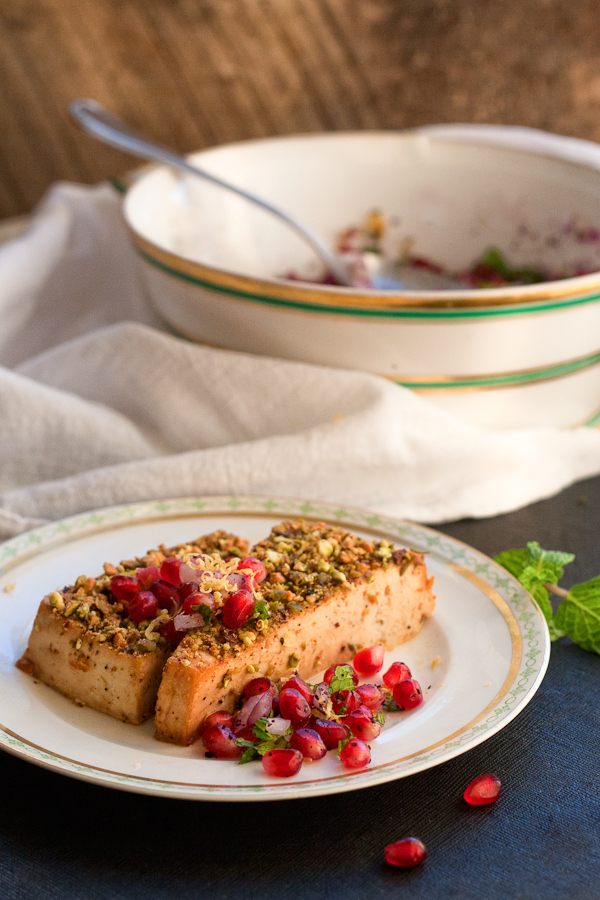 17.
Kale Salad with Balsamic and Pomegranate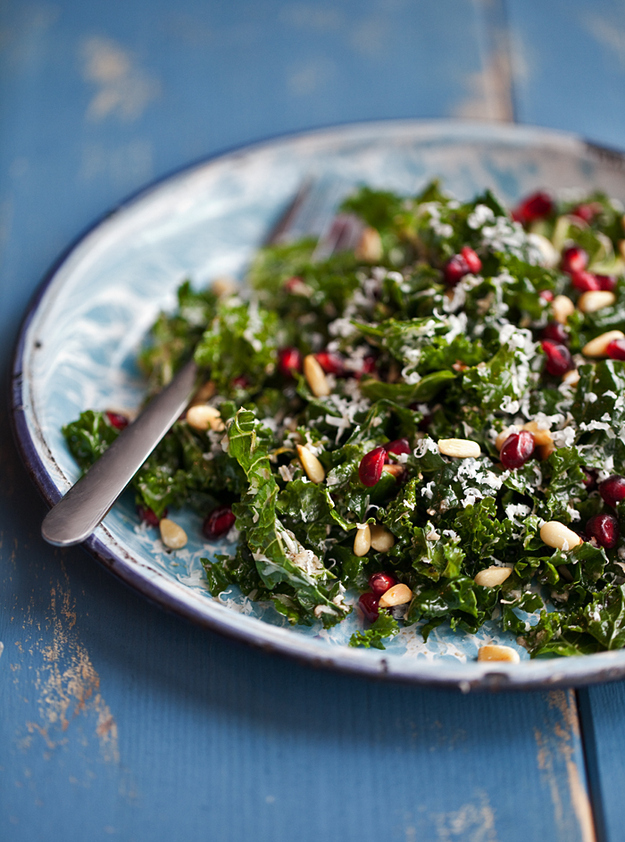 18.
Red Ryder Punch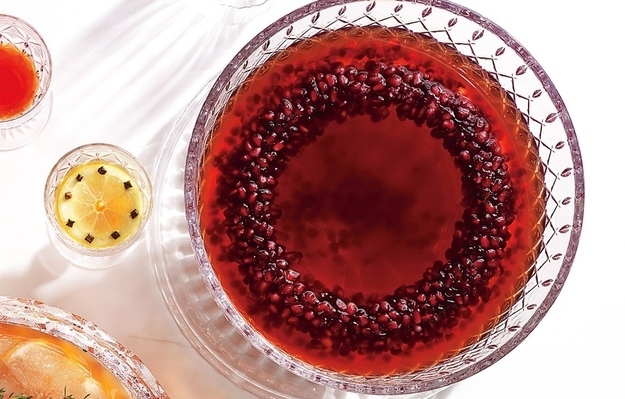 20.
No-Bake Chocolate Pomegranate Tart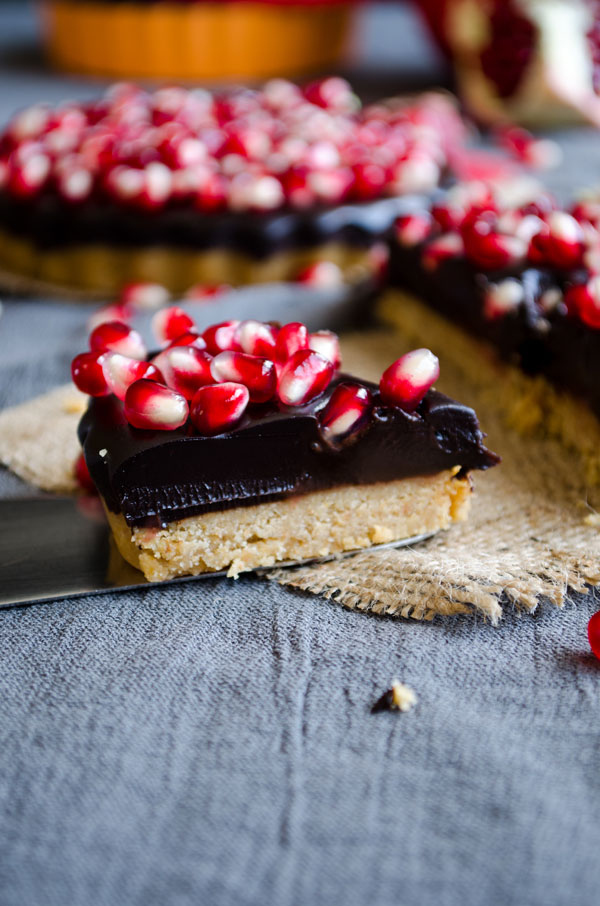 21.
Pomegranate-Braised Short Ribs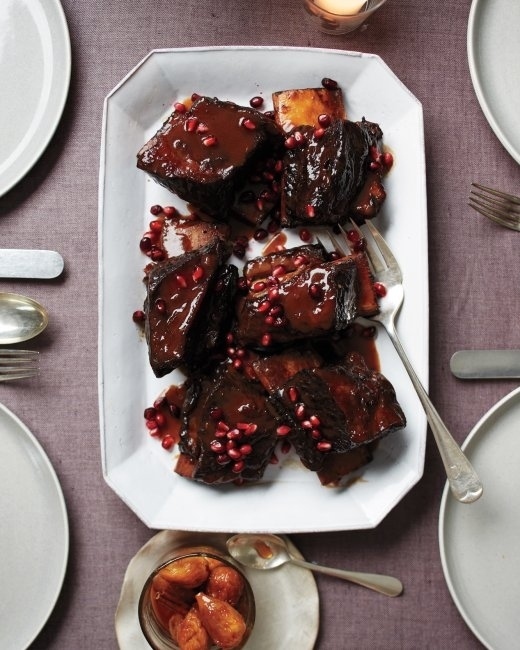 22.
Cracked Wheat Harvest Salad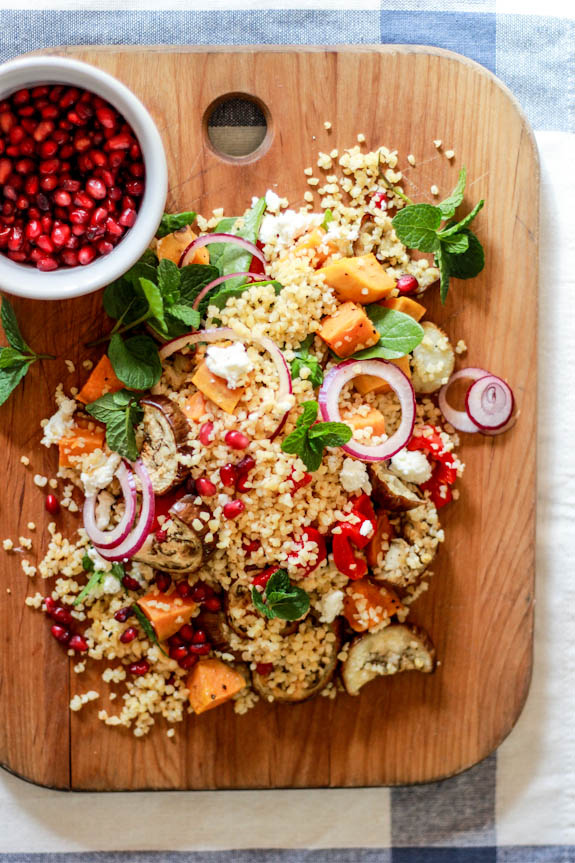 23.
Ottolenghi's Burnt Eggplant With Tahini and Pomegranate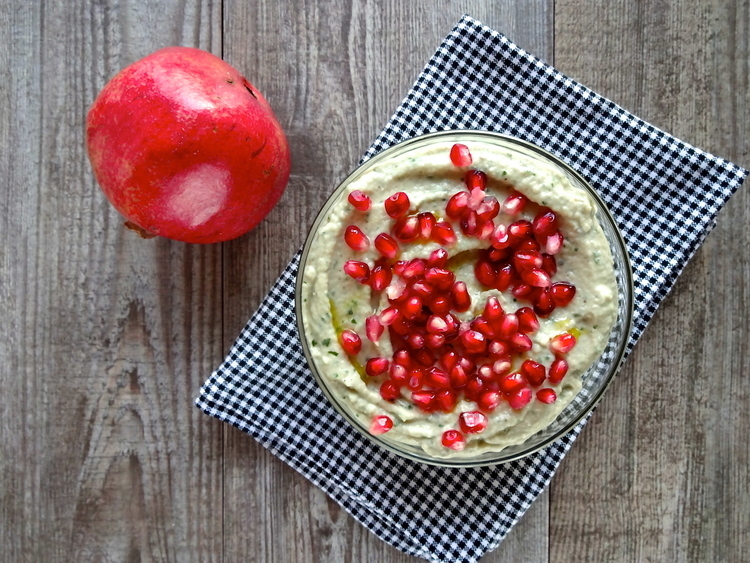 24.
Quinoa, Fennel & Pomegranate Salad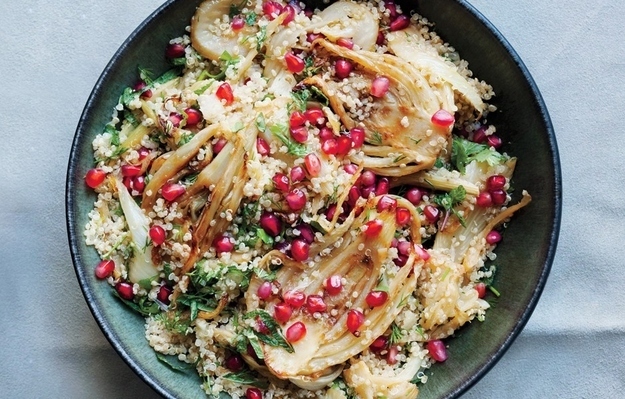 25.
Citrus Salad with Pomegranate Seeds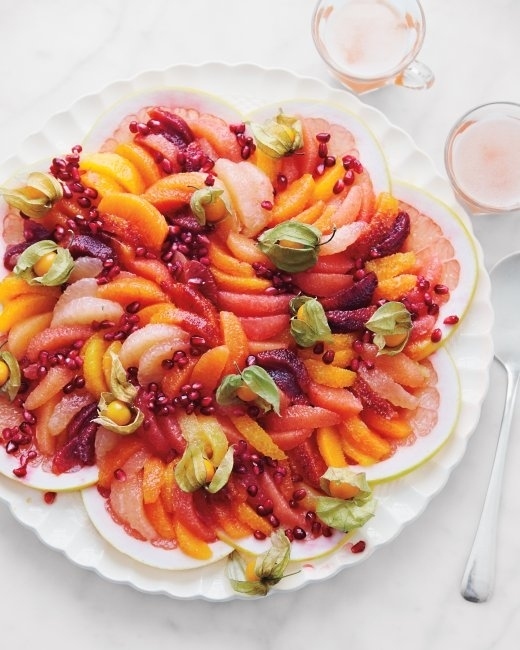 26.
Pink Swirl Meringues with Pomegranate Syrup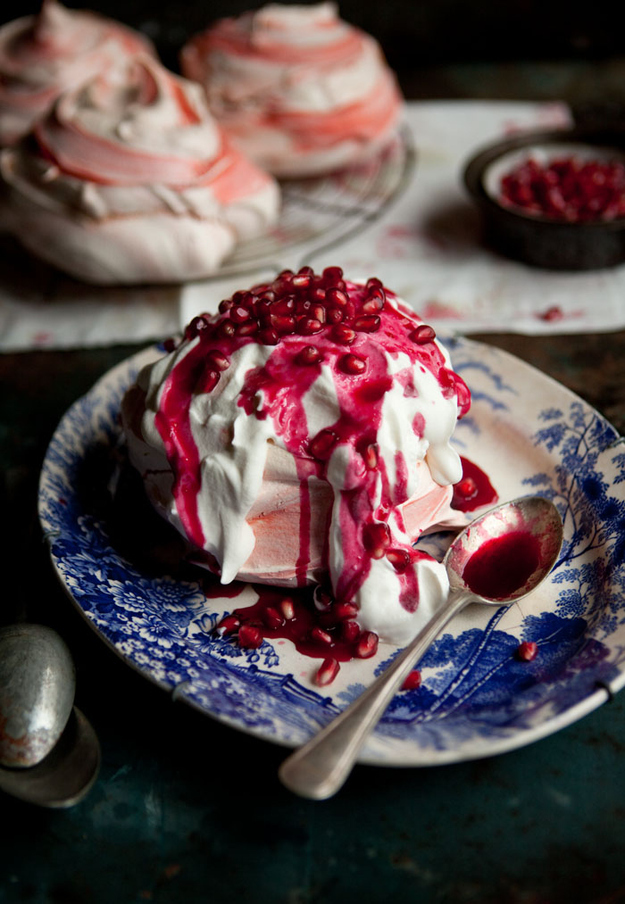 27.
Overnight Oats with Pomegranate and Almonds