Alton Brown Has His Own Line Of Bow Ties Now
Die-hard Good Eats rerun watchers will soon be able to display their Alton loyalty around their necks. His ties go on sale at hook+ALBERT next week.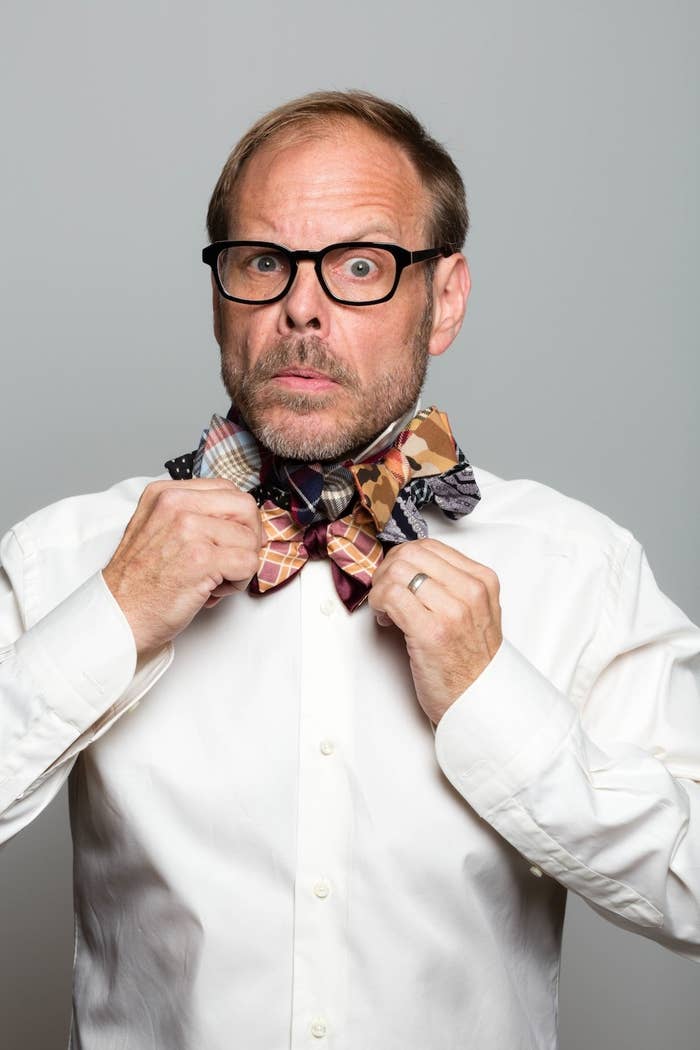 "Truth is, I wear bow ties so often I sometimes forget that I have them on," Brown told BuzzFeed (including while he's cooking).
But whence this burning passion? "I started wearing bow ties about six years ago, after I saw this sweet yellow bow with blue monkeys in a menswear shop in Oxford, Mississippi," he said. He's a fan of the bow because it's both functional ("they stay out of the way") and fashionable ("it takes a certain rakish confidence to pull it off, and I like being that guy.")
For $65, you too can soon be That Guy — the proud owner of a reversible bow tie in one of five Alton-devised flavors such as "Midnight Jam" or plaid "Tartan Sauce."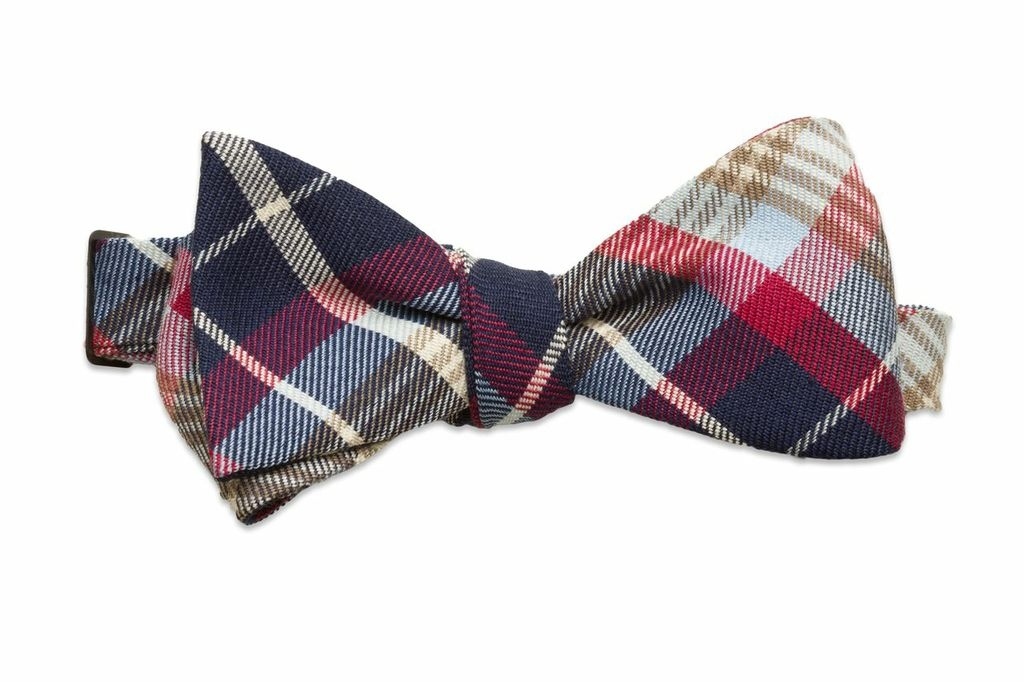 According to hook+ALBERT co-founders Adam Schoenberg and Cory Rosenberg, whom Brown approached to make the ties — because, as legend has it, he was so taken with a pair of their bright orange shoelaces — Brown was fully involved in the design process.
"This is not a phony partnership," Schoenberg said. "Our first meeting, Alton comes in and knows more about the makeup, the history, the philosophy of bow ties than we do, and we felt like such idiots."
Rosenberg, who said he's "been in love with what Alton's been doing in the food world for quite some time," added, "We're not doing it as mass production. It really is a passion that both of us share."
It's not mass production in the literal sense — interested shoppers should act fast on Oct. 21: Brown told Zagat that "we only made 100 of each style. So there's only 500 total ties. I think they'll be gone in about six minutes."