What's your favorite T Line?

Any of them, as long as I'm driving the T.

What time do you roll in to Deb's class?

30 minutes early. Hangin in the office.

9:45 with pencil and breakfast ready.

5 minutes late with Dunkin.

With seconds to spare. And Dunkin.

Before everyone, with insults and jokes prepared.

What kind of party would you throw?

Election Night Spooktacular

You've never heard of them because you weren't invited.

Just me and my plants. In bed before quiet hour.

We don't have parties...we "chill".

What do you and your roommates do in your free time together?

Cook food and play with the cat.

We just have a "chill" time.

I haven't seen my roommates in months.

Sing show tunes and drink cocktails.

Send emails and listen to James Taylor.

How much is your heating bill?

Way too much and we don't know why.

$80 on our last one I think.

We're just not turning the heat on.

If your apartment had a mascot, what would it be?

Doug Dimmadome Owner of the Dimmsdale Dimmadome

An old lady drinking wine.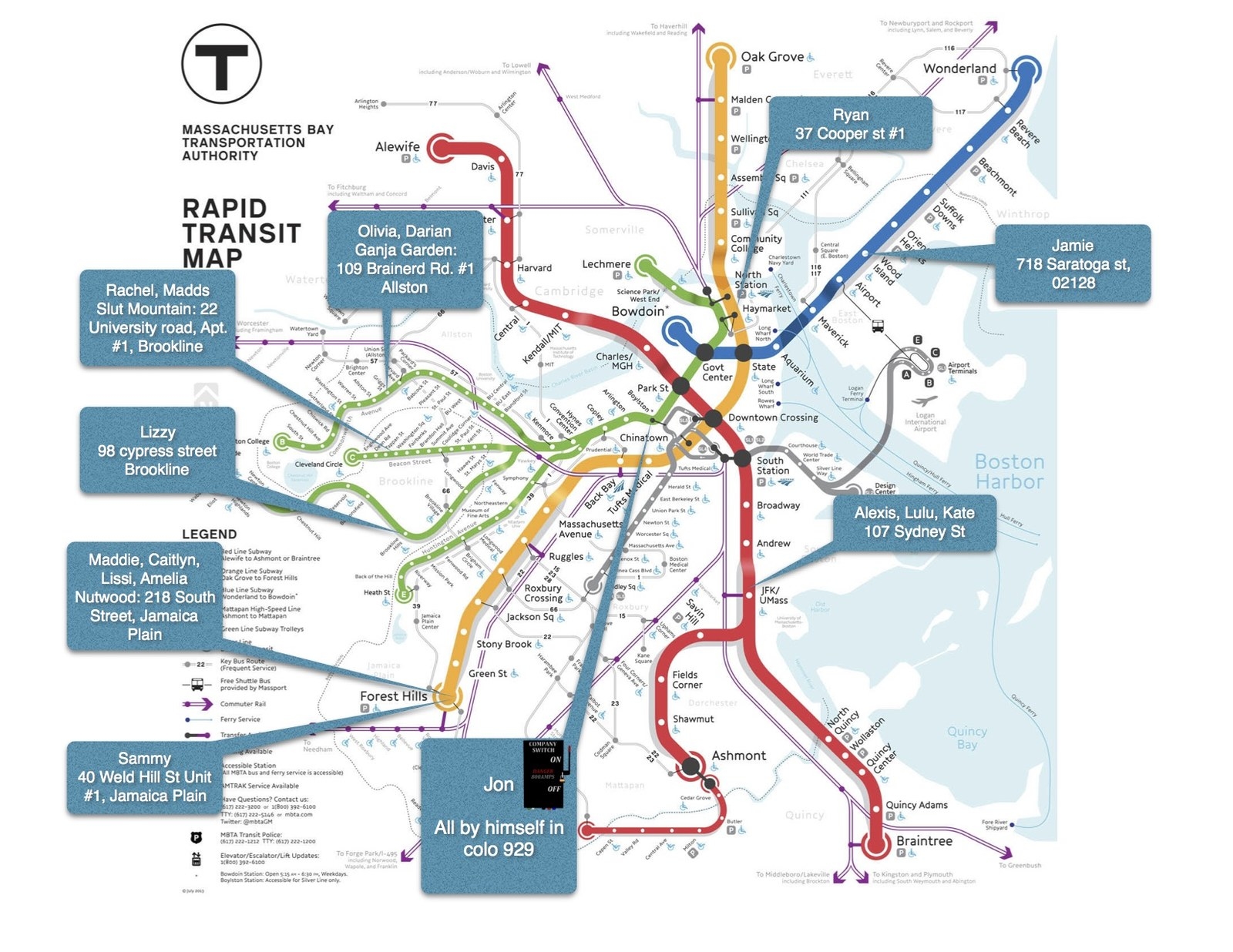 This post was created by a member of BuzzFeed Community, where anyone can post awesome lists and creations.
Learn more
or
post your buzz!