Declutter Your Mudroom With This Easy DIY Storage Bench
Give those backpacks a home!
by
,
Easy DIY Storage Bench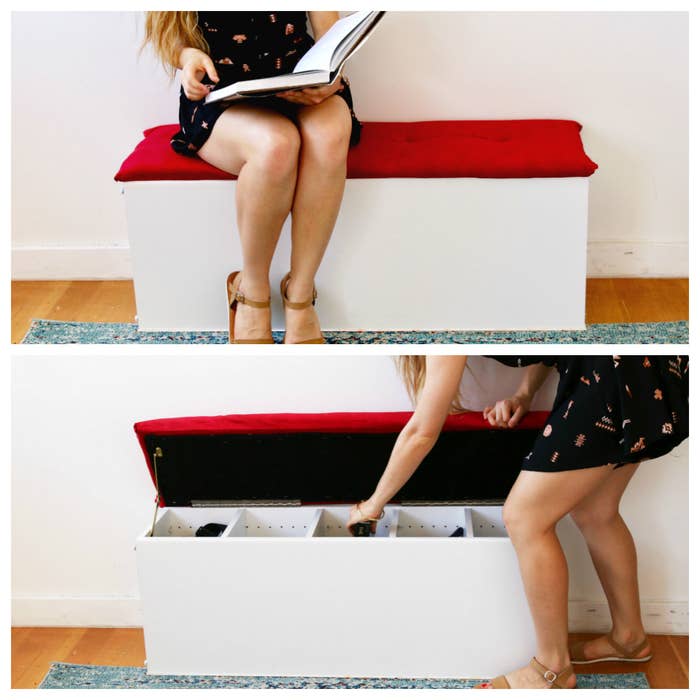 SUPPLIES
Drill
Screws
Shelf
Cotton batting
Foam
MDF board
Fabric
Hinges
Dust cover
Staple gun
OPTIONAL
Buttons
INSTRUCTIONS
1. Turn shelf horizontally and place MDF Board on top.
2. Afterwards, place foam and cotton batting on top. Then wrap fabric around board, foam, and cotton batting.
3. Flip board over and securely staple fabric onto board.
4. Then take cushion off of shelf and screw hinges onto shelf.
5. Afterwards, screw hinges onto cushion to attach shelf to cushion.
6. Lastly, screw on additional hinge to give storage bench more stability.