We hope you love the products we recommend! All of them were independently selected by our editors. Just so you know, BuzzFeed collects a share of sales and/or other compensation from the links on this page. Oh, and FYI — prices are accurate and items in stock as of time of publication.
1.
A carbon steel wok to kick your stir fries and fried rice up to the next level. Its high sides make it perfect for mixing and tossing and its nonstick finish ensures an easy cleanup. Nice!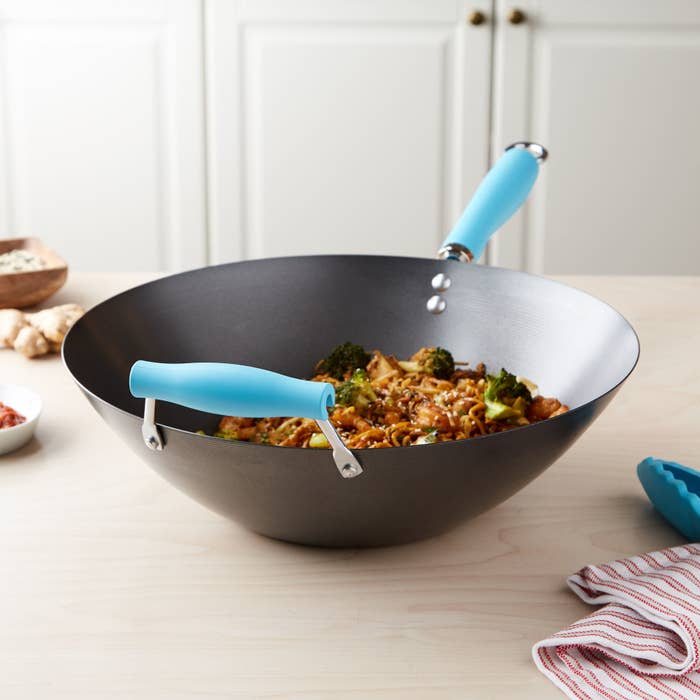 2.
A handy-dandy pineapple cutter that both cores *and* slices the famously hard-to-handle fruit with ease. How many times have you stood face-to-face with a pineapple in the store and thought, "Nah, I don't wanna cut that." New fruit unlocked...?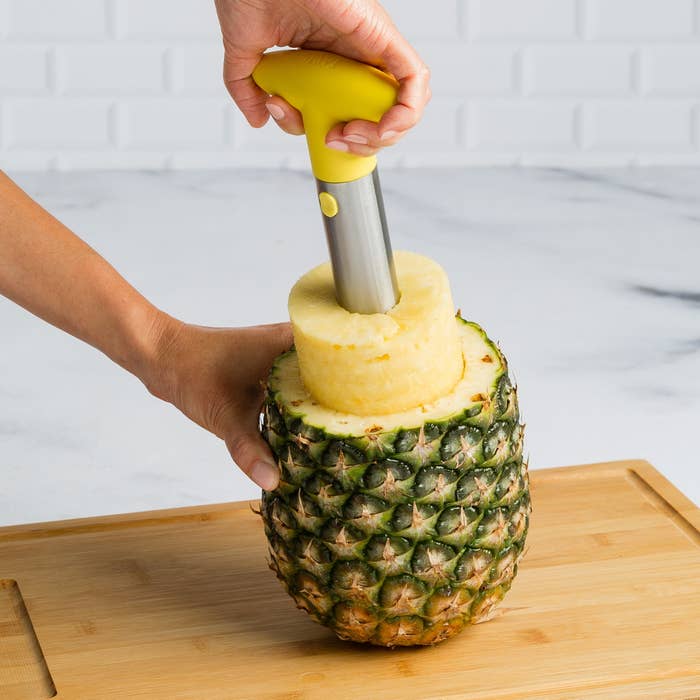 3.
A 15-piece knife set with cutie-patootie multicolored handles because if you're honest with yourself, it's probably time to replace the mega-dull set you got when you moved into your first apartment. Cooking is so much easier and more fun when you have knives that actually work.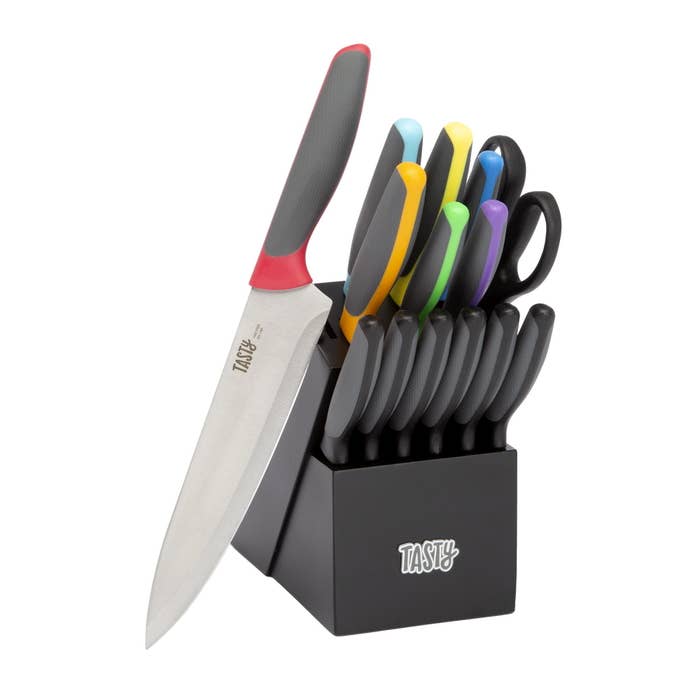 4.
A microwave popcorn popper so snack time basically takes care of itself. Just put in your kernels, stick it in the microwave, and be amazed as your fave treat comes out in a flash. You can even add butter to the top of the popper that will melt over the popcorn if you want. Mmmm, butter...
5.
A classic ice cream scoop for finally breaking the habit of trying to scoop with a spoon and — ack — bending the spoon because the ice cream is too hard. No judgment, I speak from experience, but having the proper tool is really gonna help you prep your fave after-dinner treat.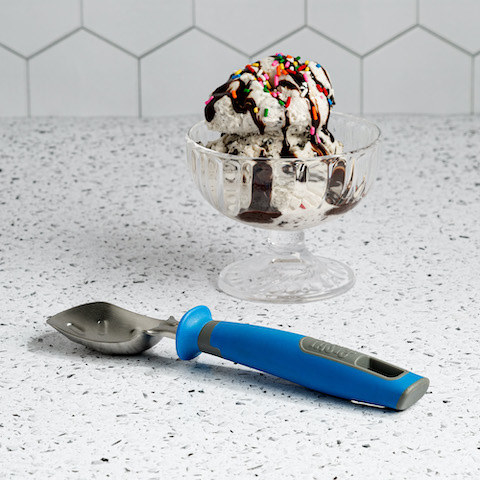 6.
A full 16-piece nonstick cookware set because time in the kitchen is so much more stress-free when you know for a fact that you have the right tools for the job. And since this set includes prep cups and a few tools along with cookware, you're gonna be all stocked up.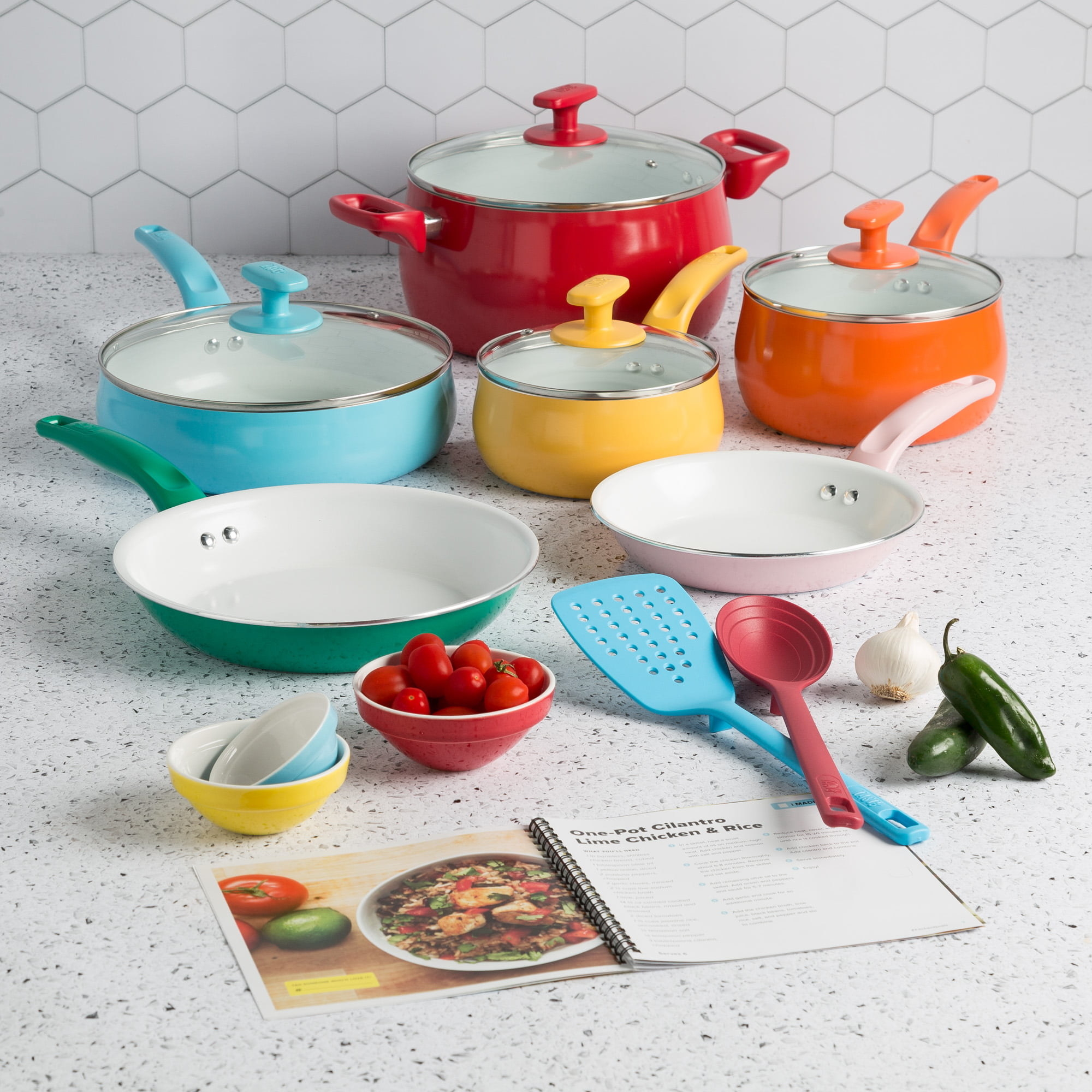 7.
A stainless-steel skimmer that'll make frying at home way less of a daunting task. If "eating more mozzarella sticks in bed" was on your list of New Year's Resolutions, here's an essential piece of that puzzle.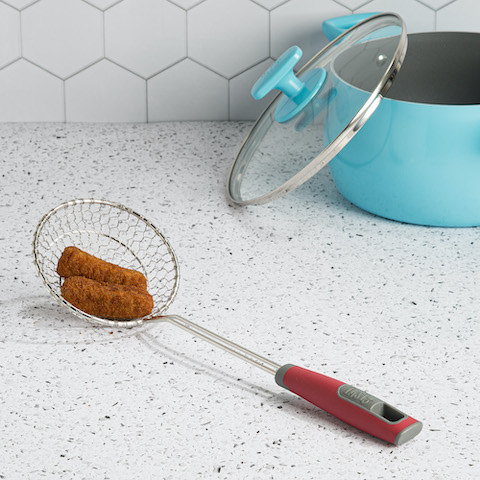 8.
A zester and grater combo so you can treat yourself to freshly grated cheese over pasta, chocolate over any dessert, ginger into a stir fry, and anything else you can dream up.
9.
A gorg pot because I feel it — this is the year you stop turning to Postmates every time you don't feel like making dinner. This baby is easy to use and can even be dishwashed aka less dishes for you at the end of the night!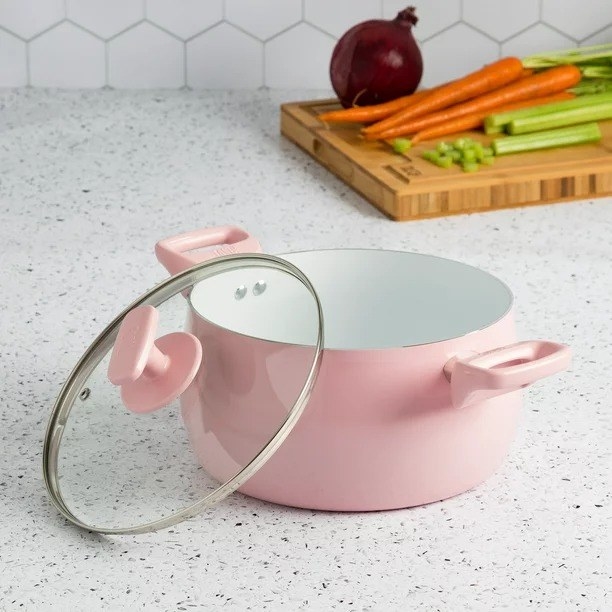 10.
A three-piece peeler set for making quick work of peeling potatoes, carrots, and beets with the straight and serrated blades, and even for cutting veggies into tiny matchsticks thanks to the included julienning peeler.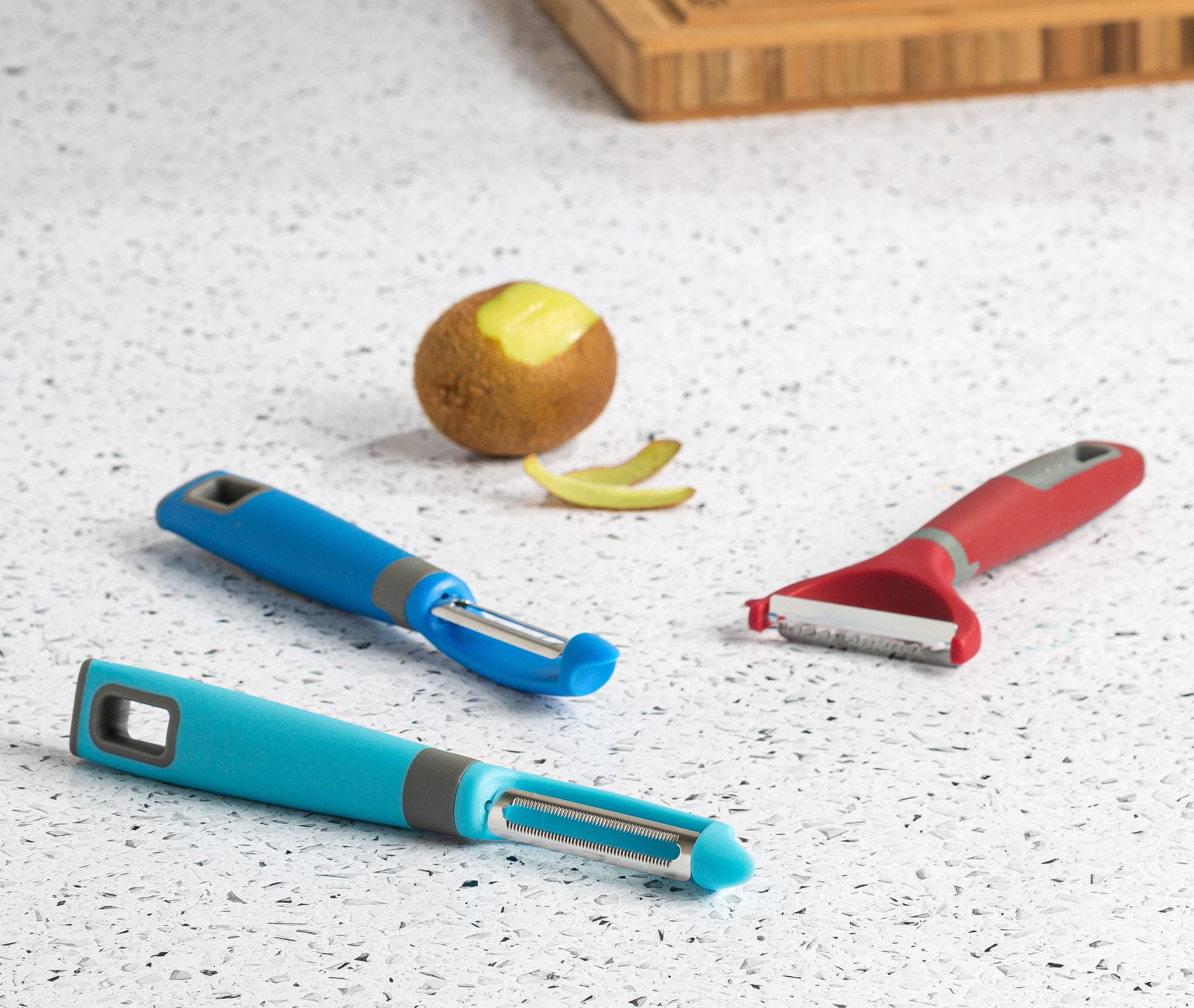 The reviews for this post have been edited for length and clarity.