When I got my pup, my once tidy home suddenly became filled with more dust, pet hair, and dirt than I'd ever seen.
And, since I'm being honest, for quite a while there it was ~chaotic~. Until I discovered the Shark IQ Robot Self-Empty XL RV101AE Robotic Vacuum ($424.99 from Amazon; originally $599.99). Let me tell you: the amount of stuff this little thing picked up the first time I used it was literally jaw-dropping. Lucky for us all, my favorite pet-hair cleaning gadget is currently on sale for Cyber Monday – it's $175 off!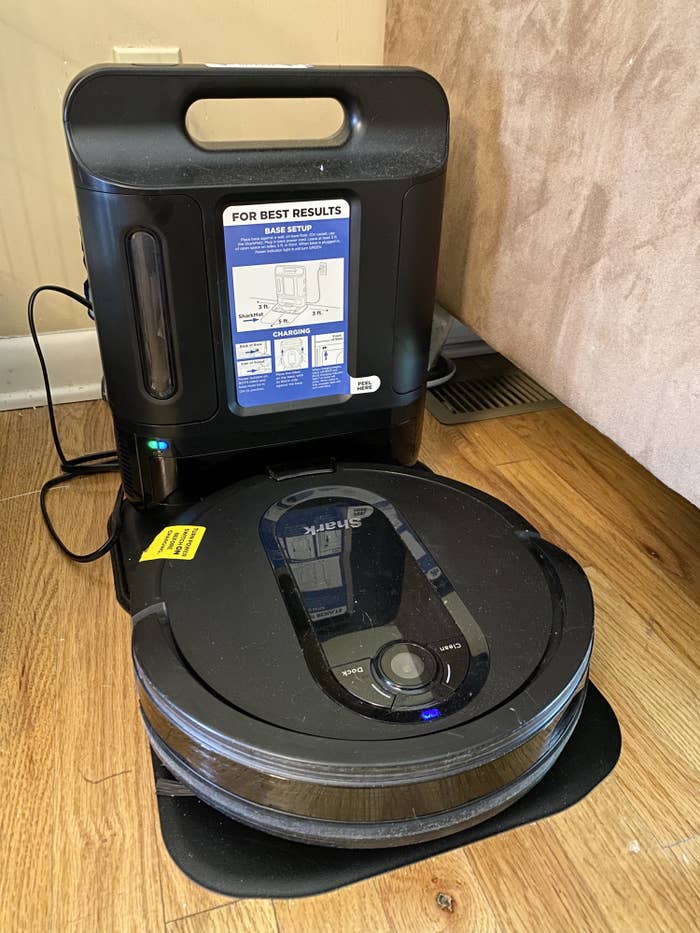 It's saved me hours of cleaning — which became a daily struggle with the vacuum — and saved me the worry of hoping the vacuum cord can reach where I needed to clean. It's also super easy to use, requires zero cords, empties itself into its base, *and* actually cleans my floors (!!).
To use it, I first followed the instructions it came with to set it up — which was super easy for a not-so-technology advanced person. Once it's all set up, you can either connect it to an app to run on a schedule automatically (a feature I have not taken advantage of yet) or manually push the button on it whenever you want to use it.
I run mine once a day and can honestly say my floors are cleaner than ever. It'll usually do two laps around the room, head to the base to charge and empty itself, and then do another two before it empties itself again.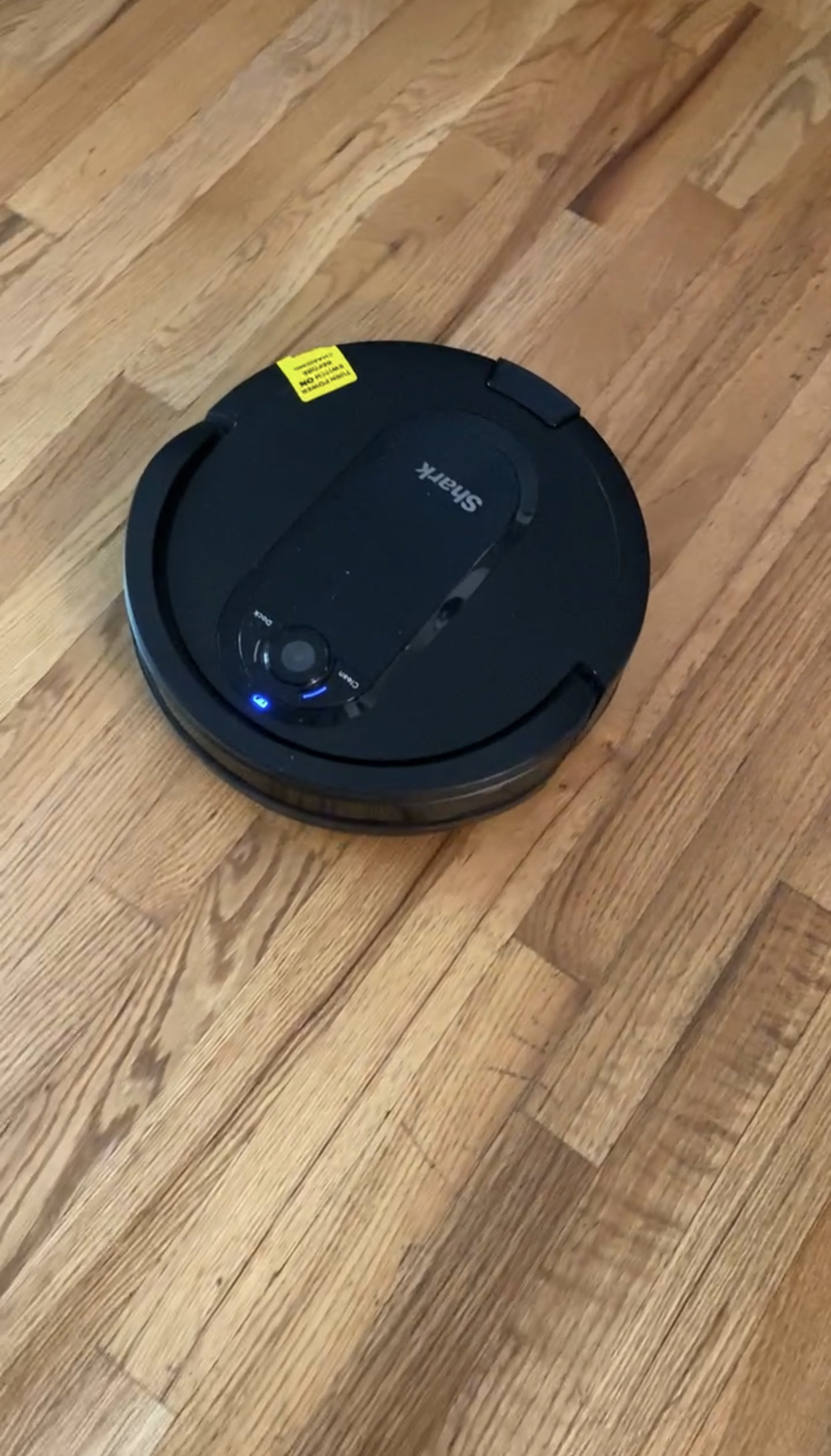 Since it's super compact, it'll also clean under your couches, beds, or other tight spaces that are difficult to reach.
When it's done, wants to empty itself, or needs charging, the robot will head right back to its home base — no assistance from you needed.
The only thing you do need to do? Remove the dirt compartment from the base and empty it out into a garbage can when it's finished.
But, the real game-changer is the fact that I can now walk around barefoot with zero worries of having to wear slippers or bring tons of dirt into my bed. My floors are spotless to the point where walking barefoot leaves me with nothing on my feet. It picks up so much — this is just from a couple of hours of puppy hair and dirt!
But, I'm not the only one who's in love with it. Over 19,300 Amazon reviewers love it too.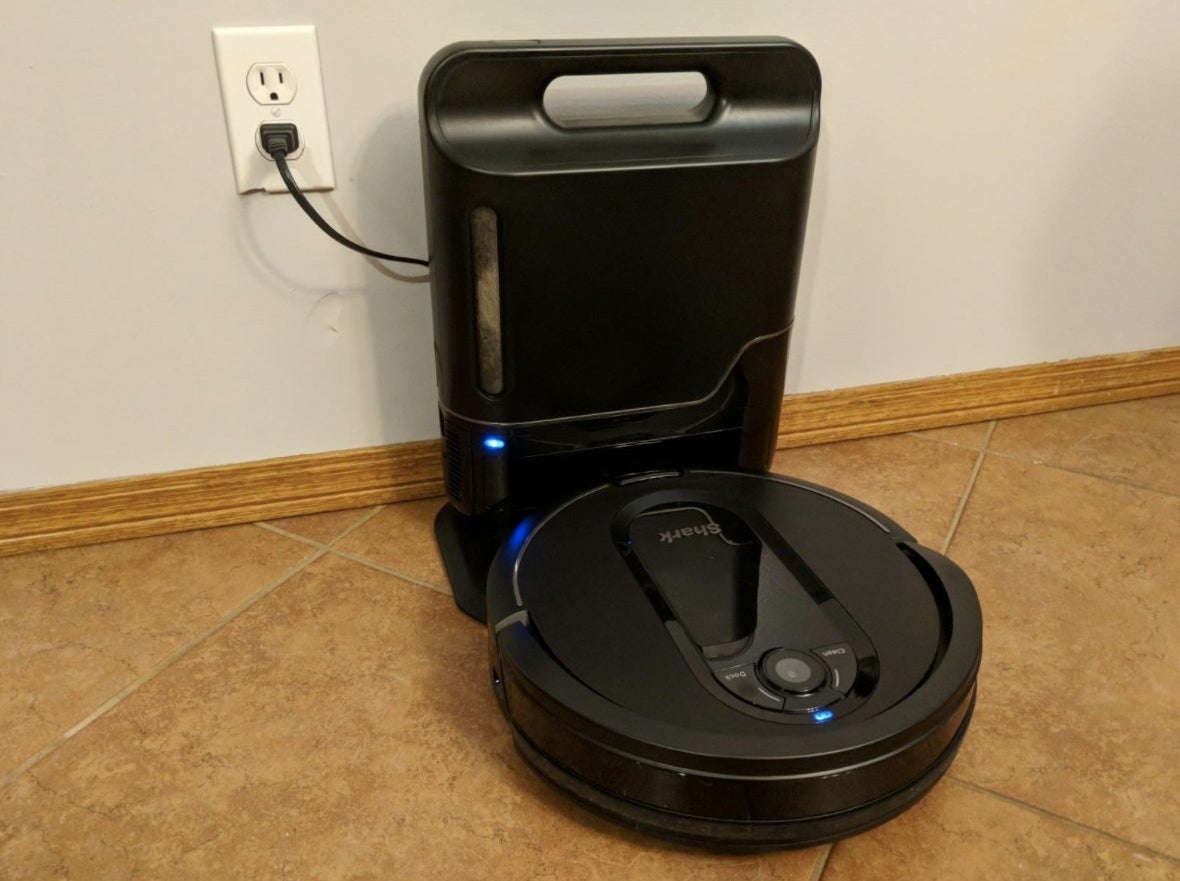 With some even saying that it's a made a ~massive~ difference in their home.
The reviews in this post have been edited for length and clarity.