You know Mandy Moore: singer, actor, new mom, fashionista. These days, she's best known for her leading role on This Is Us.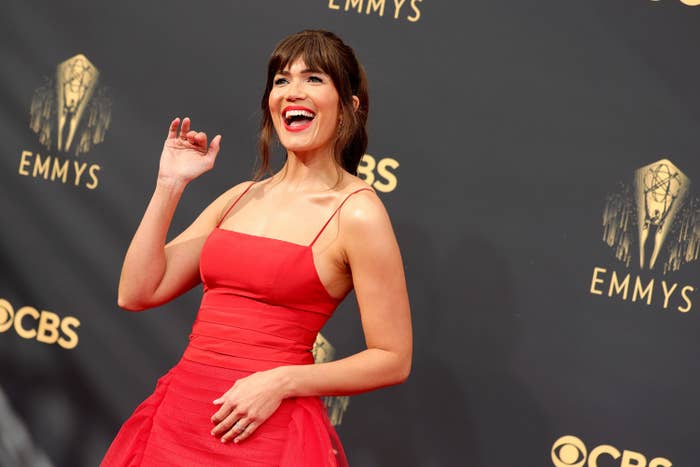 Well, last night, Mandy looked simply *ravishing* at the 2021 Emmys, where she was repping This Is Us, nominated for Best Drama Series.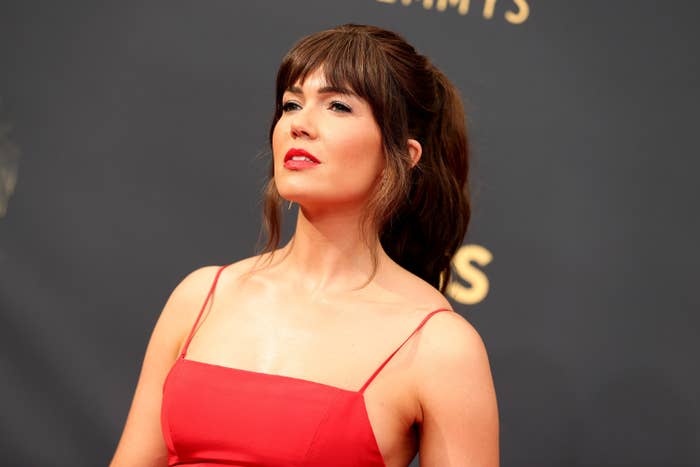 Anyway, after award ceremonies, celebs usually head to the nearest afterparty. Not Mandy, though! Mandy had much better, more important plans.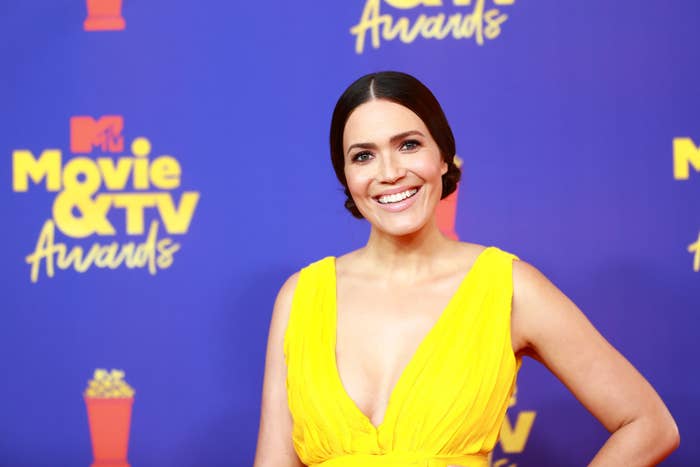 Posting to her Instagram story, Mandy shared a video of herself munching pizza in her pantry back at home. "Took the fake bangs out, eating pizza. I have a 4:30 a.m. call time," she explained. (Fair!)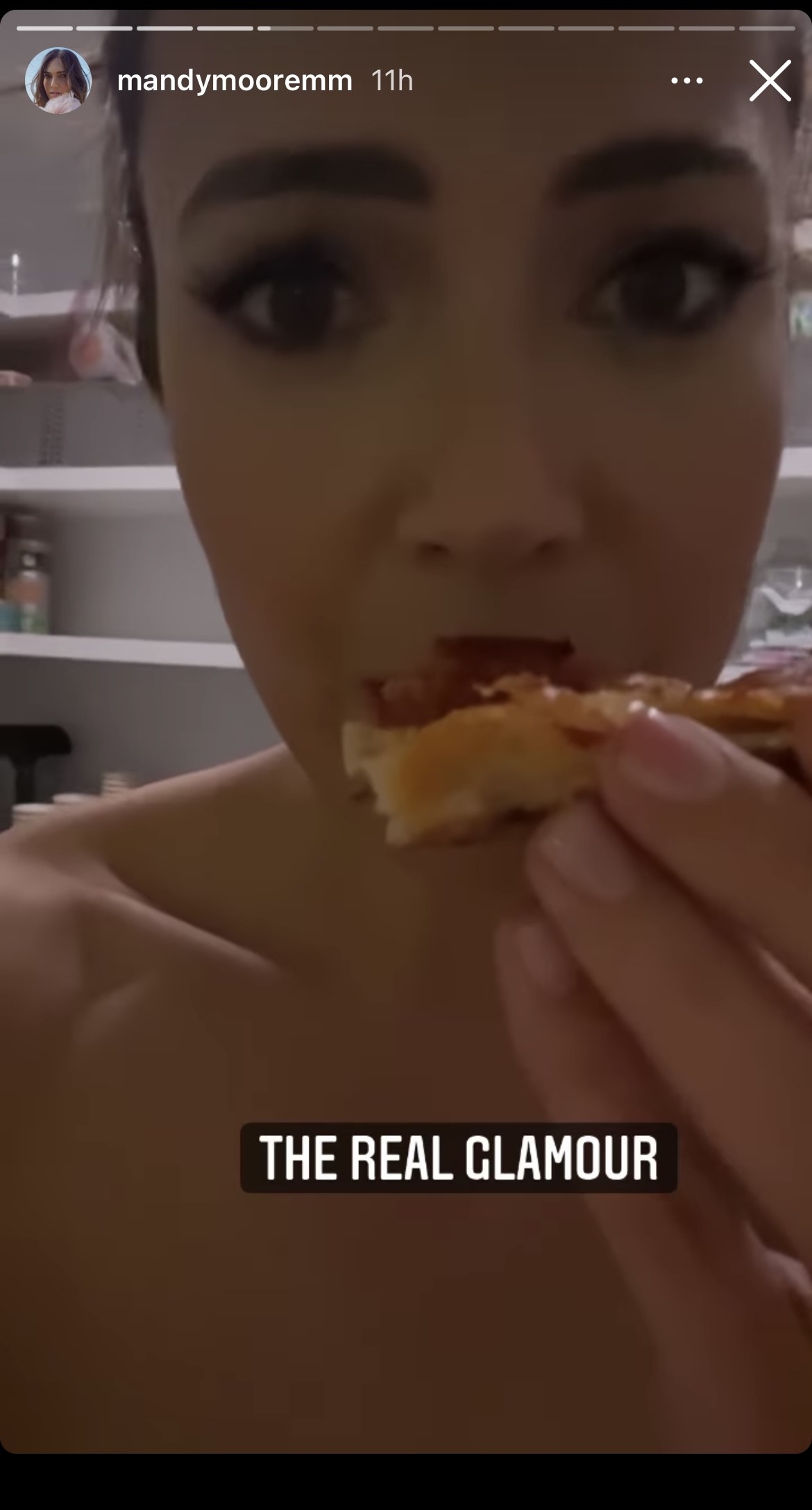 And because Mandy is a new mom — she and husband Taylor Goldsmith welcomed their baby boy, Gus, back in February — the Princess Diaries star also shared a pic of her breast pump, aka "tonight's MVP accessory."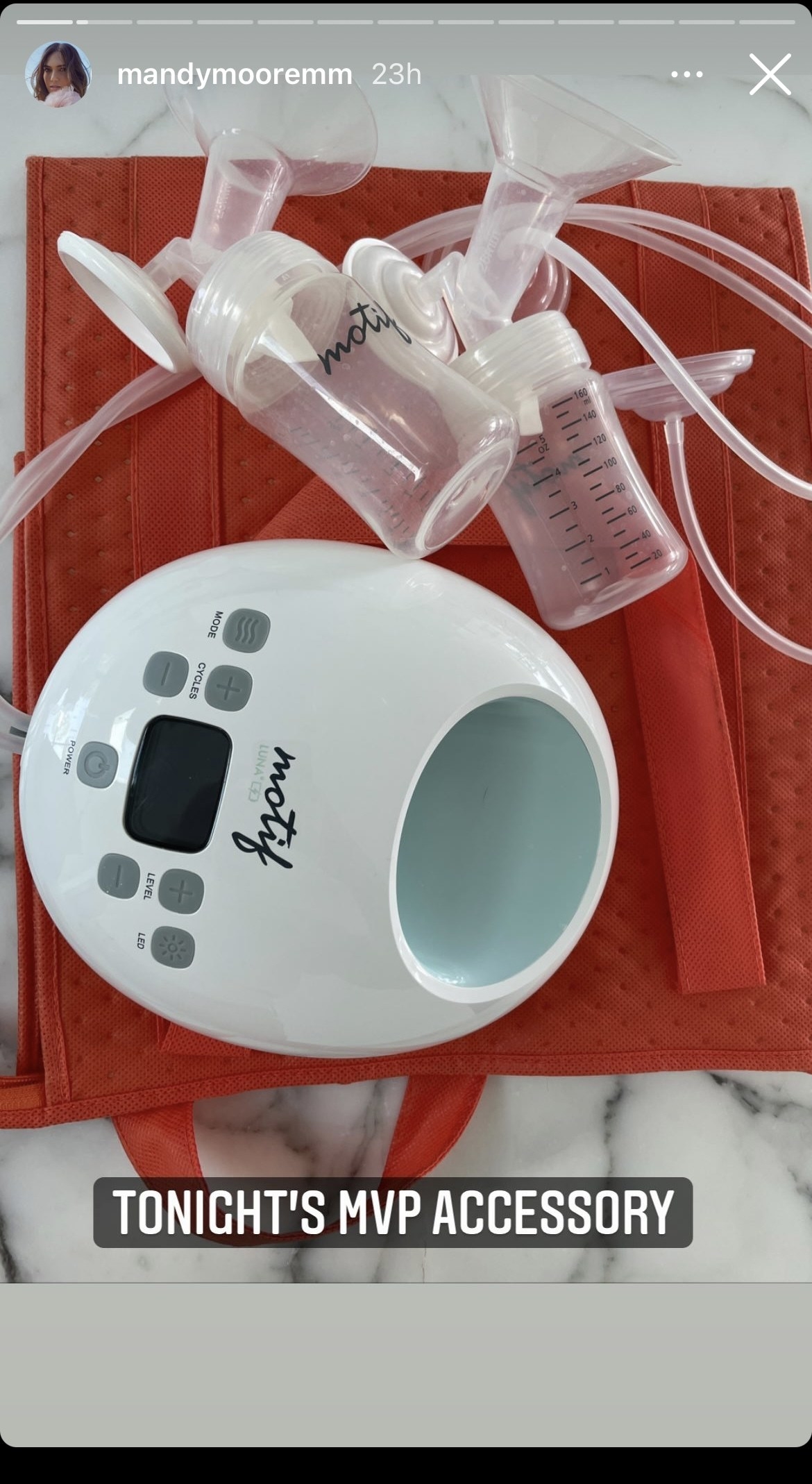 Thank you for always keeping it real, Mandy!