Lisa Kudrow and Mira Sorvino reunited to celebrate one of the best '90s movies ever made: Romy and Michele's High School Reunion, which celebrates its 25th anniversary in April.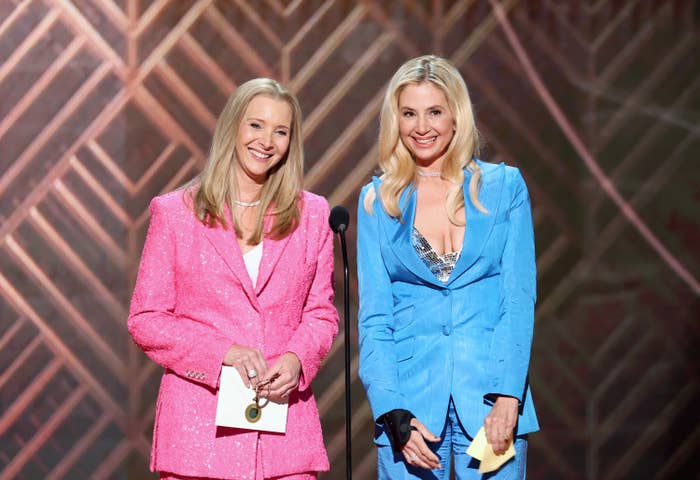 Last night at the SAG Awards, while presenting Outstanding Performance by an Ensemble in a Comedy Series to the Ted Lasso cast, Lisa (who played Michele) and Mira (Romy) recreated their characters' iconic pink and blue costumes.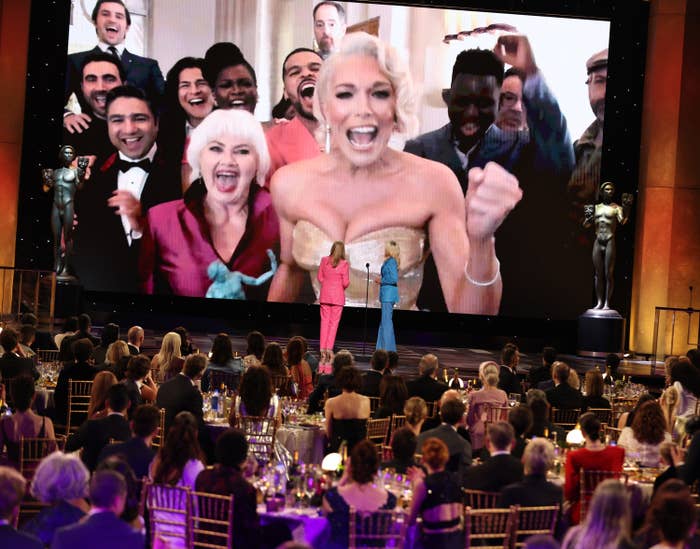 Let's pause to re-watch a scene from the movie where Romy and Michele swap their businesswomen attire for those legendary pink and blue dresses...
After walking onstage to Cyndi Lauper's "Time After Time," Mira quipped: "You look cute!" Lisa replied, "I know, thanks!" adding, "So do you! Of course!"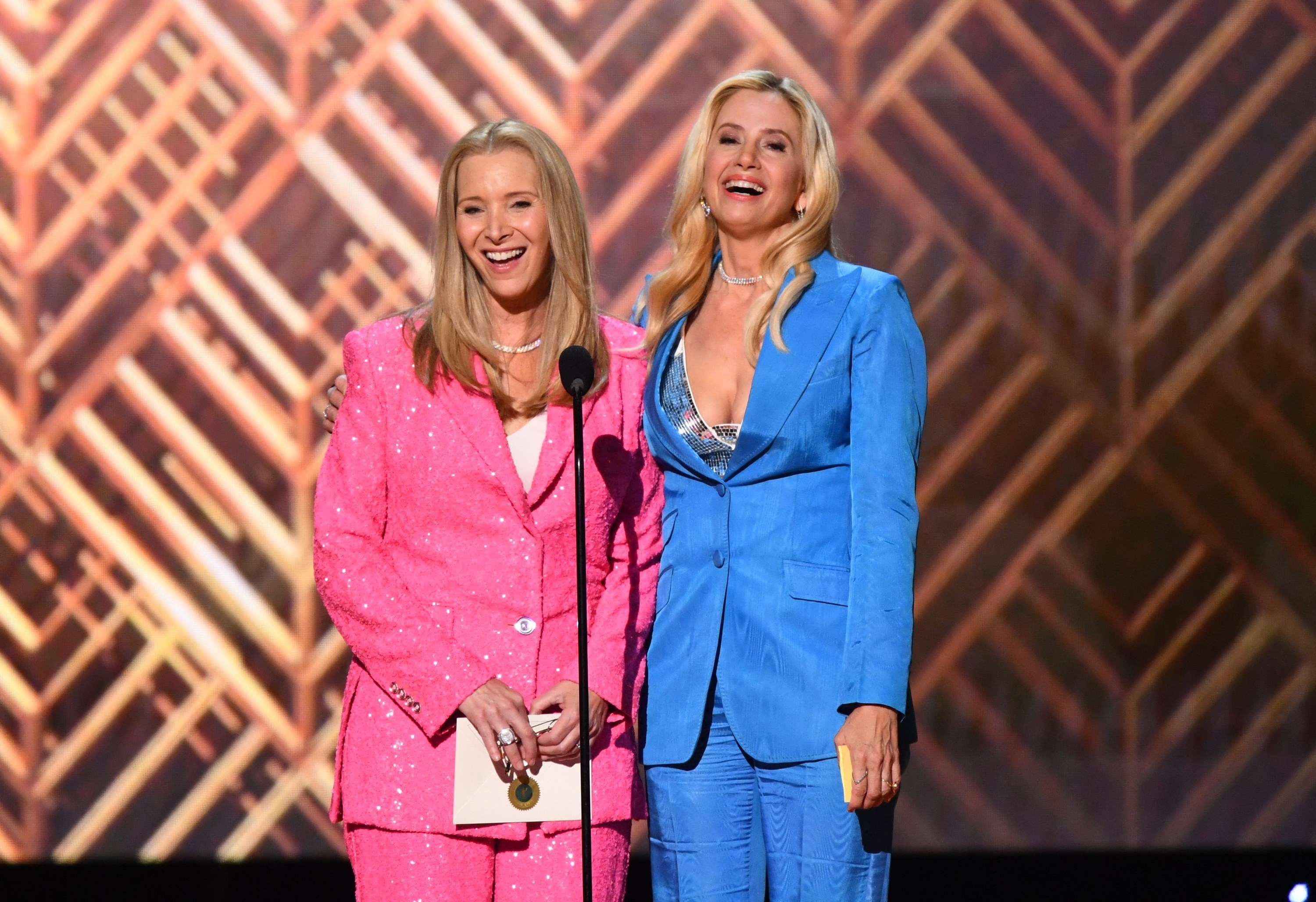 "Do you think this is the cutest anyone has ever looked at an awards show?" Lisa asked. Meanwhile, Mira read the nominees off of a Post-It note.
ICYMI, in the movie, Romy and Michele decide to tell their old high school classmates that they invented Post-It notes (because they're embarrassed to admit they haven't accomplished more in the 10 years since high school ended).
Over on Instagram, the ladies recreated Romy and Michele's equally iconic modern dance.