As you probably remember, Billie Eilish recently debuted a new, platinum-blonde, pinup look ahead of her sophomore album, Happier Than Ever, on the cover of British Vogue.
To complete that look, Billie switched up her entire wardrobe, trading the baggy clothes that defined her previous era and embracing form-fitting attire, complete with heels and bustier tops.
Frustratingly, Billie has faced some pushback from fans who are not about her new look. But she's handled it with her trademark deadpan humor.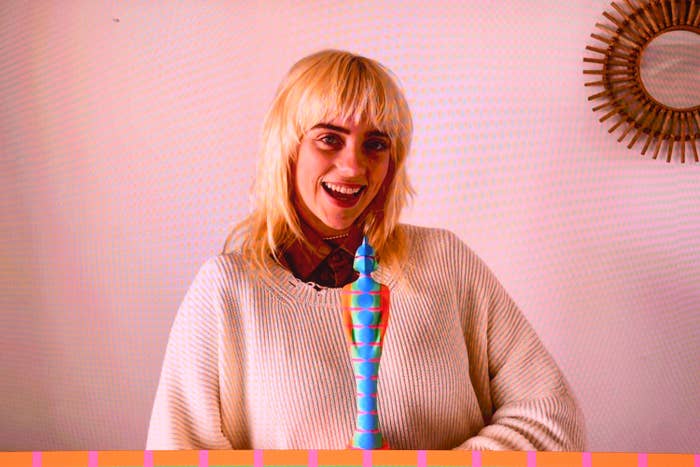 Answering some questions from fans on her Instagram story, she wrote, "What, you want this again *skull emoji*," to someone asking, "What happened to you?"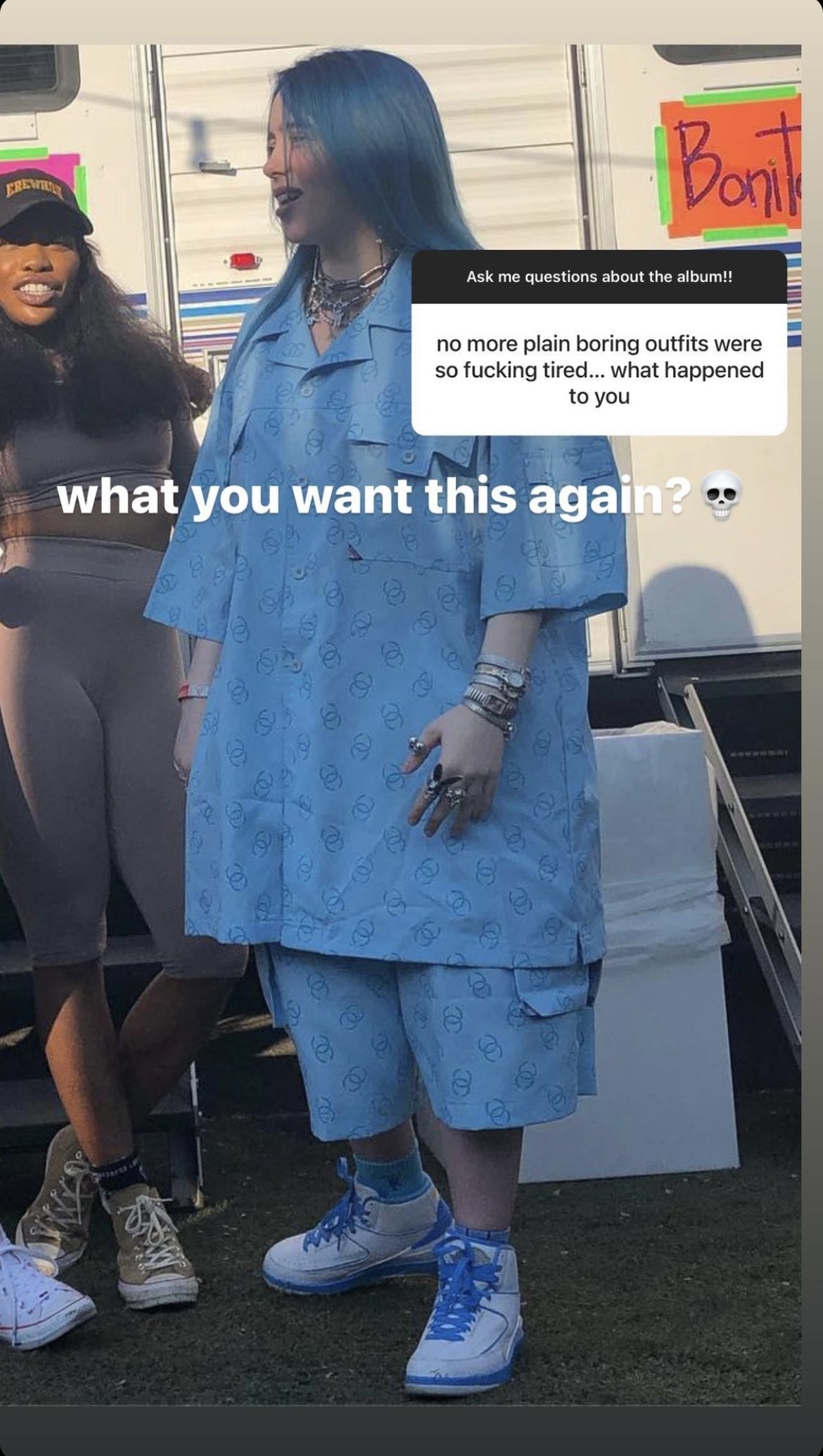 Then, she doubled down on her new look, posting a gorgeous pic of her posing in heels and a bustier.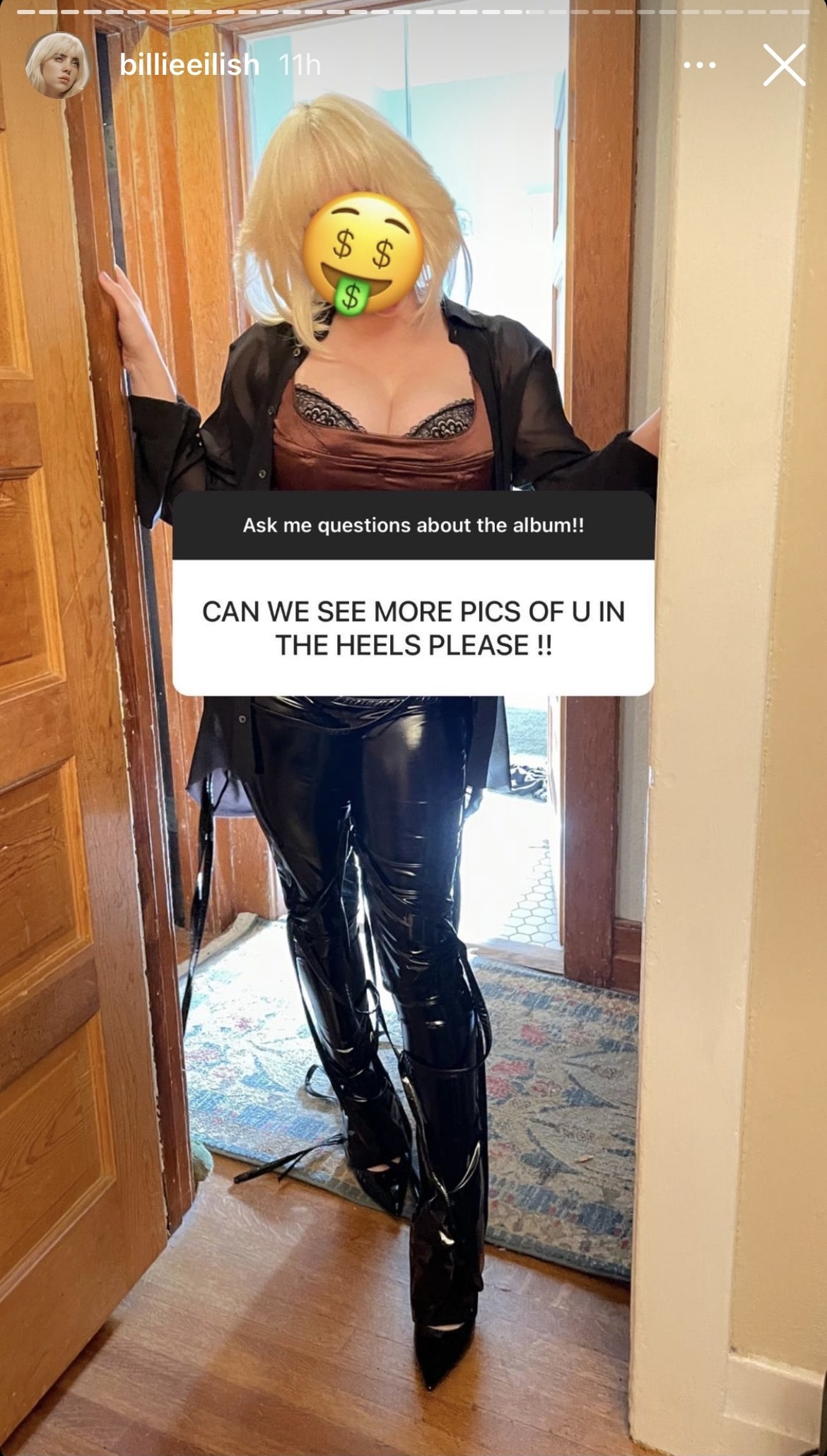 "My thing is that I can do whatever I want," Billie told British Vogue back when she debuted her striking new look.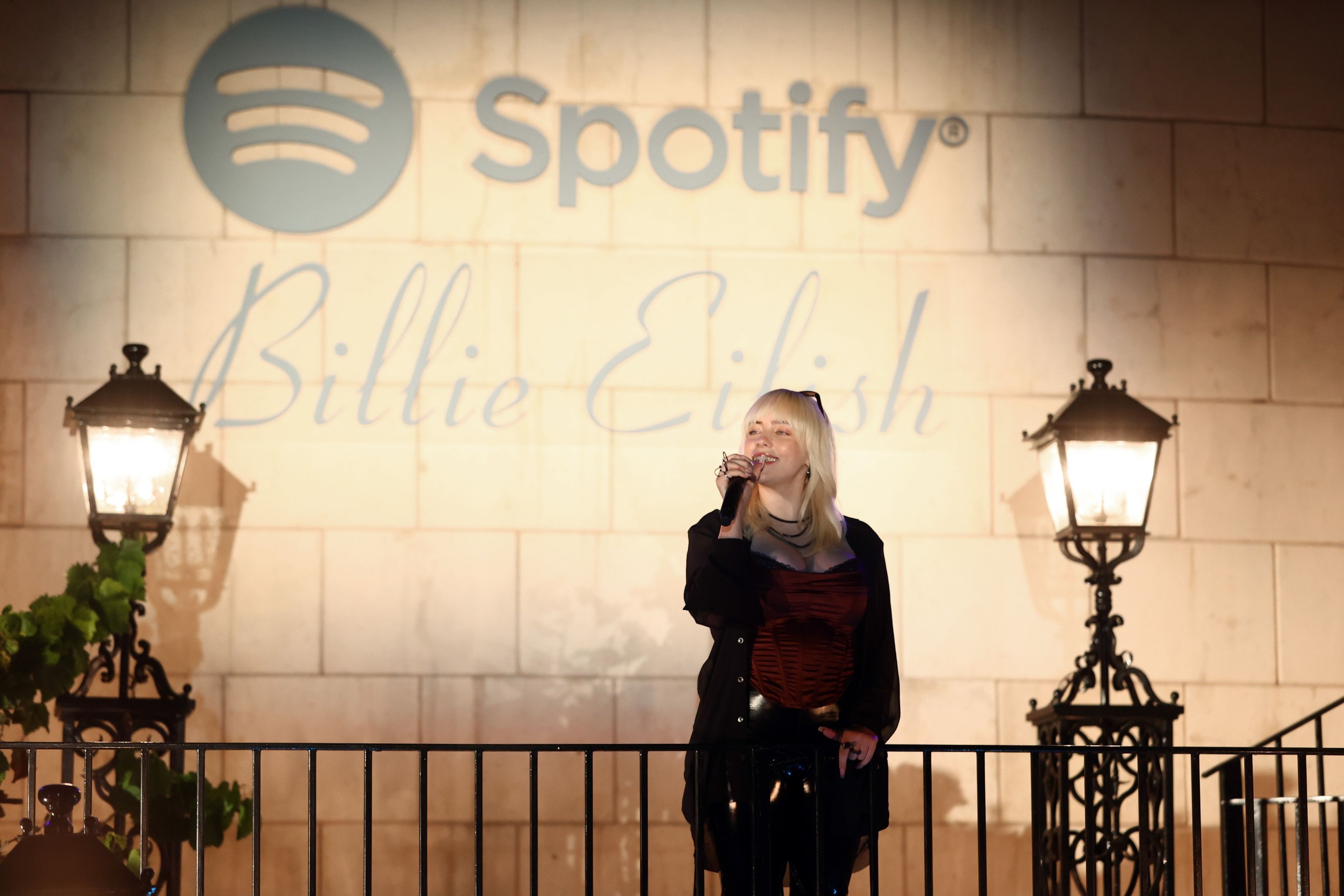 She also had some strong words for anyone who might take issue, saying, "Suddenly you're a hypocrite if you want to show your skin, and you're easy and you're a slut and you're a whore. If I am, then I'm proud. Let's turn it around and be empowered in that. Showing your body and showing your skin — or not — should not take any respect away from you."
That ought to settle it!