It's only just begun, but working from home feels a bit like this:
It's a mixed bag of emotions type of feeling. One where the news of working from home brings an uncertain surge of excitement yet also frustration and anxiety. Maybe you can relate? (But if you're just thriving right now, please do share your secrets.)
To help flatten the curve and practice social distancing, many companies are making the call to institute a work from home policy for the foreseeable future.
While working from home offers some temporary comforts, it also poses some challenges we might not have even realized we'd face. Due to the circumstances, there are a whole bunch of new found realities becoming more and more relatable every day. We admit to some below:
1. Business on top, sweats on the bottom.
2. A makeshift standing desk.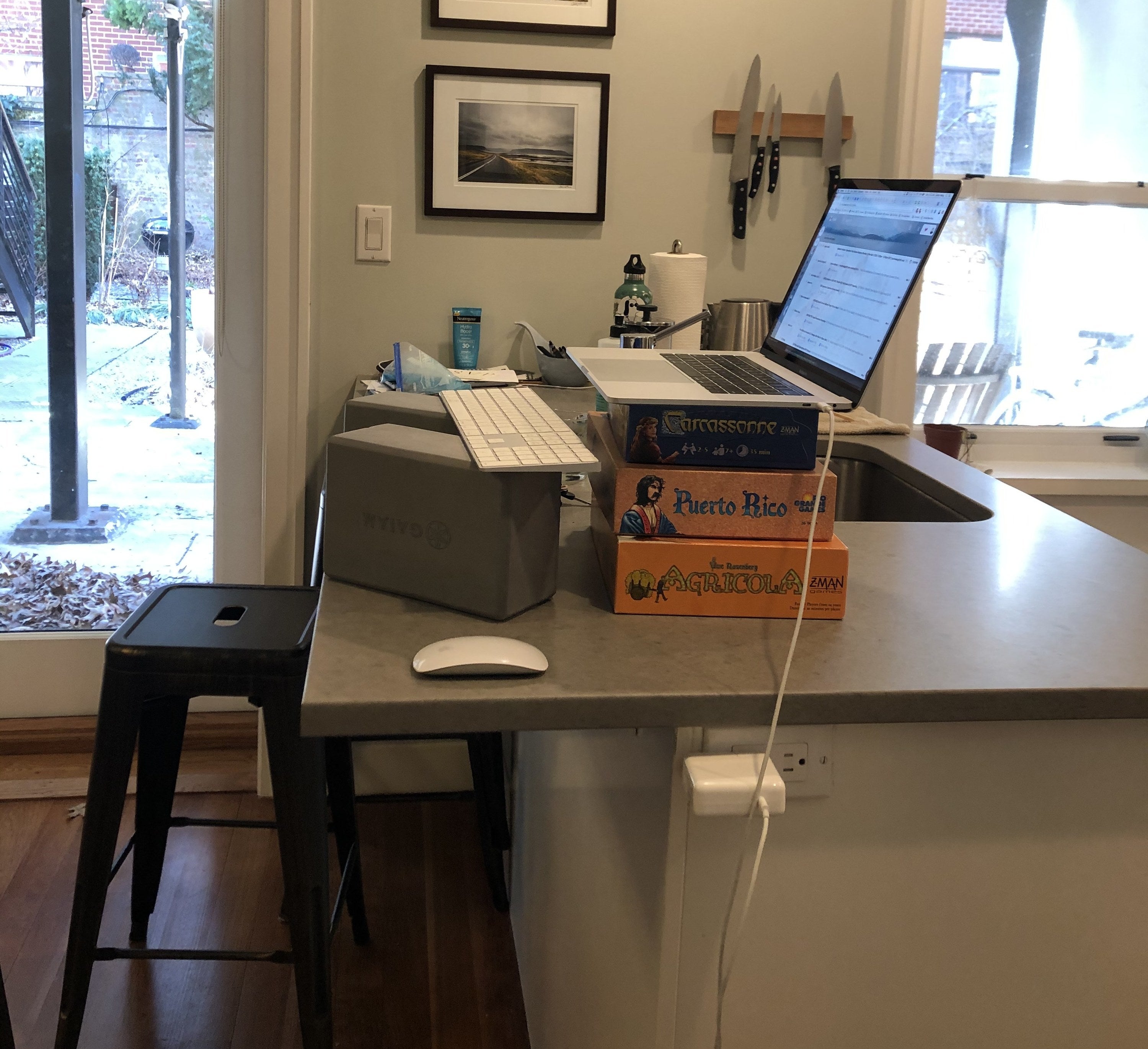 3. Struggling to work sans computer monitor #2.
4. Losing track of the days.
5. Sleeping until 8:50am.
6. Wondering whether you should cancel your unlimited metro card.
7. Worrying about your office plants.
8. Having to make your own coffee.
10. Learning so much about your co-workers by what's behind them in your video meetings.