1.

When you were young, what song did your mother sing to you as a lullaby?

Via Big D2112 / CC BY-SA http://2.0 / flic.kr

"Every Little Thing She Does Is Magic" By The Police

"American Pie" By Don McLean

"Singin' In The Rain" From That Movie About Being Gray

"You're The One That I Want" From Grease

2.

When cell phone ringtones were cool, what did you make yours?

Via MIKI Yoshihito / CC BY http://2.0 / flic.kr

"Call On Me" By Eric Prydz

"Over The Rainbow" By Israel Kamakawiwo'ole

"Hungry Like A Wolf" By Duran Duran

"American Woman" By Lenny Kravitz

3.

What is your favorite 80s movie?

Via Raymond Shobe / CC BY-SA http://2.0 / flic.kr

4.

There's a box in your parents' garage with your name written on it. What's inside?

Via peter / CC BY http://2.0 / flic.kr

Sketches of the invention I still haven't invented

Poems I wrote for loved ones

Clothes from when I was way fatter than I am now

The dog tags my friends and I had made at the mall

5.

When you go to a house party, what do you typically do?

Via Mircea / CC BY http://2.0 / flic.kr

Keep a watchful eye on my ex, who is 2 seconds away from begging me to take them back

Work up a sweat by grinding on the karaoke machine

Make sure everyone knows how great our forefathers were

Console someone who was just dumped by telling them that their soulmate could be in the room

6.

What's your idea of a great workout?

Via greg westfall / CC BY http://2.0 / flic.kr

Fighting for freedom and the preservation of our children's futures

Recreating the opening scene from "Flashdance"

Convincing others to never give up hope

Configuring an app that records calls and installing it without anyone knowing

7.

You're making a playlist for what's gonna be a really long road trip. What's the first song you put on it?

Via Dave S / CC BY-SA http://2.0 / flic.kr

"I'm Gonna Be (500 Miles)" By The Proclaimers

"Bootylicious" By Destiny's Child

"Party In The U.S.A." By Miley Cyrus

"Life Is A Highway" By Tom Cochrane

8.

It's Friday night and you just finished up a long week. What's for dinner?

Via Flickr: johnjoh

Time to fire up the grill and find the biggest piece of meat around

Whatever's left in the fridge

5 Courses. Candles. Ambiance.

9.

What was your favorite after-school activity?

Via terren in Virginia / CC BY http://2.0 / flic.kr

I organized games of dodgeball for the teachers

I usually couldn't believe I had to go back the next day

I was probably getting tutored by a hot girl in a subject I didn't actually need tutoring in

10.

And lastly, what were you doing in the 80s?

Via Shutterstock

Hoping my parents were going to get back together

Chainsmoking and drinking

Jazzercising right alongside Richard Simmons
Which 80s Song Are You?
You got:

You Are "Every Breath You Take"
You are obviously having trouble moving on after a breakup. And that's okay! You missing the cuddles, the brunches, and the pottery classes. But chin up! You're moments away from meeting someone better than Belinda or Jesse. So stop hiding in their courtyards and analyzing what they're eating for dinner for clues that they still love you.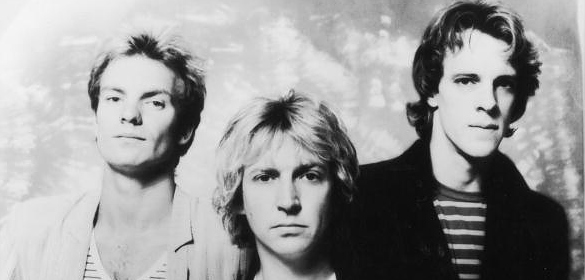 You got:

You're "Born In The U.S.A."
The country needs more patriots like you. End of story.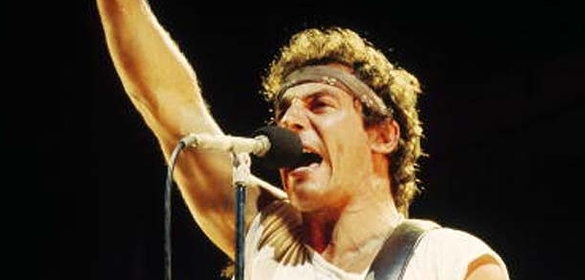 You got:

You Are "Physical"
Look at you, all sexy and stuff! Richard Simmons would be proud. But seriously, go easy on the "shaming people at the gym" routine. It's not nice.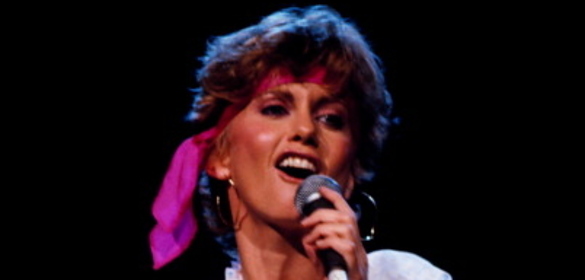 You got:

You Are "Don't Stop Believing"
You have the perfect amount of optimism, and everyone admires the way you stay cool under pressure. You don't even waste your time hoping for the best because you just KNOW things will turn out alright! You're a star. An absolute star.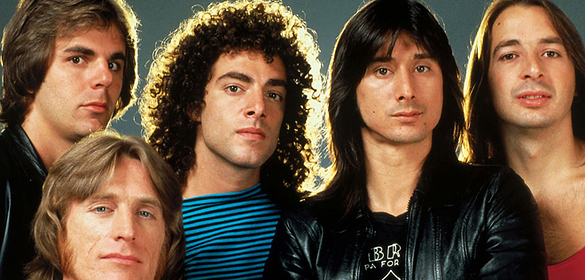 Re-live more great moments from the 80s in the season premiere of "Psych" Wednesday, February 27th at 10/9c on USA.