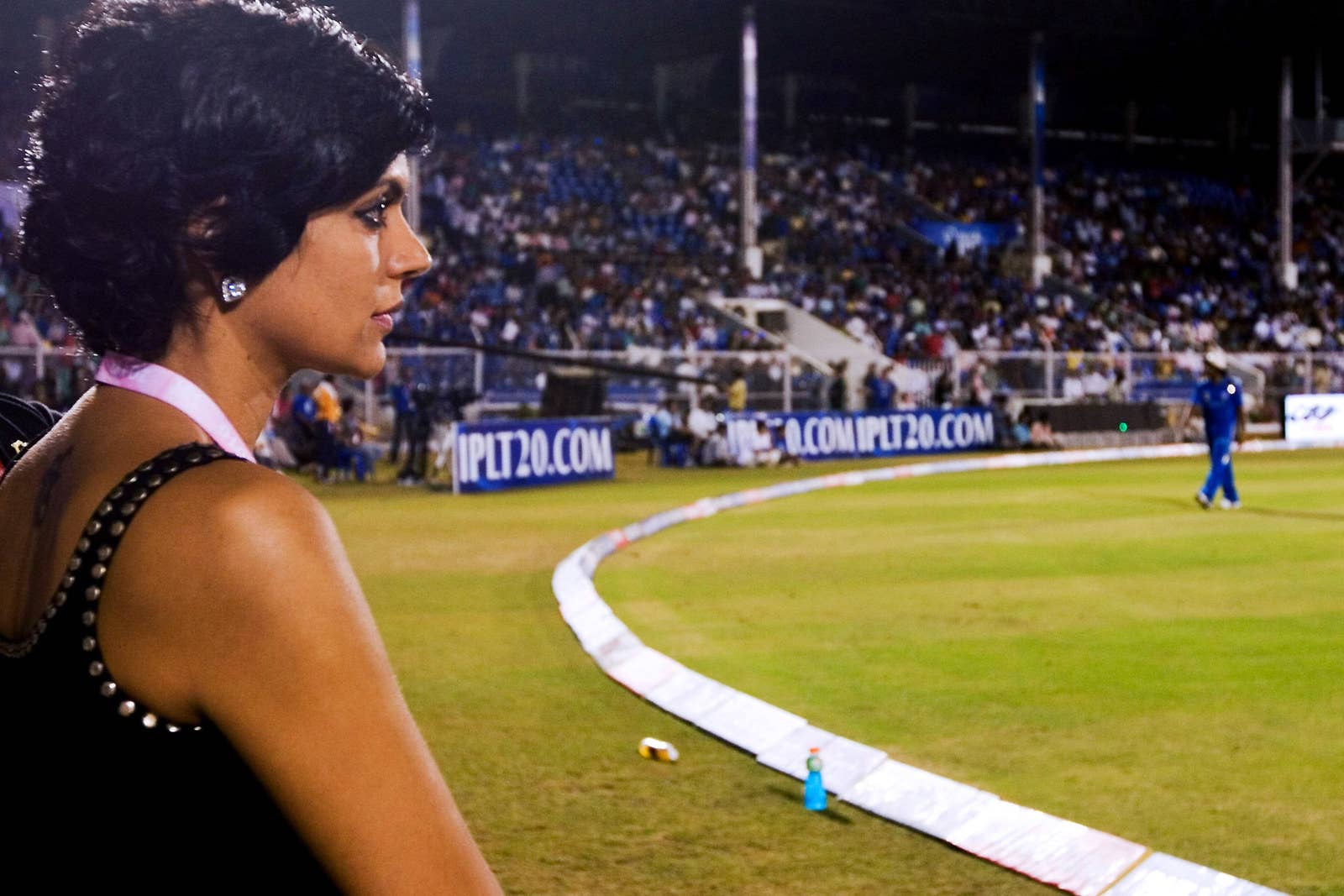 I thought twice before writing this essay on cricket, because:

a) I am a woman.
b) I love makeup, good clothes, and shoes.
I've been a sports anchor, and I've looked really good doing it.
Those traits, I'm told, disqualify me from having an iota of intelligence, especially about sports.
But I will try.
After all, I've been a sports anchor.
I have four degrees, and am halfway through a PhD. I've flaunted my knowledge of cricket in the presence of cricketers. I've engaged with experts, swapping stats and analysing games.

Only, I've been a woman and looked really good while doing it, which may have cost me credibility.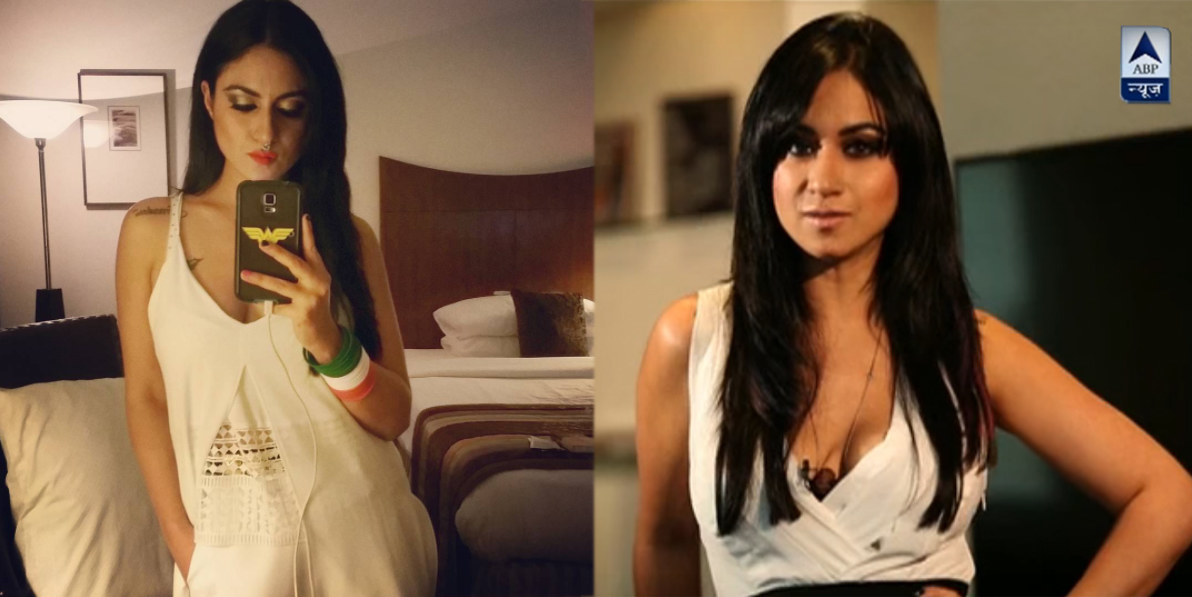 During my brief stint for an ABP show on the T20 World Cup, not only was I told that I shouldn't be on a cricket show but also that I'd have nothing to contribute to it.
"Aap toh bas glam factor ho."
A crew member, on seeing me spill out cricket terminology, told me to "calm my tits".
"Aap toh bas glam factor ho," he explained.
Every clip of me fangirling over Dhoni or dealing with my male co-anchors' flirtatious advances made it to air. The clips where I was talking about Dhoni's track record? Not so lucky.
But let's forget me and my refuse-to-be-calmed tits for a moment.
I'm not the first woman to be hired to talk about cricket, and then treated like an alien when she actually does.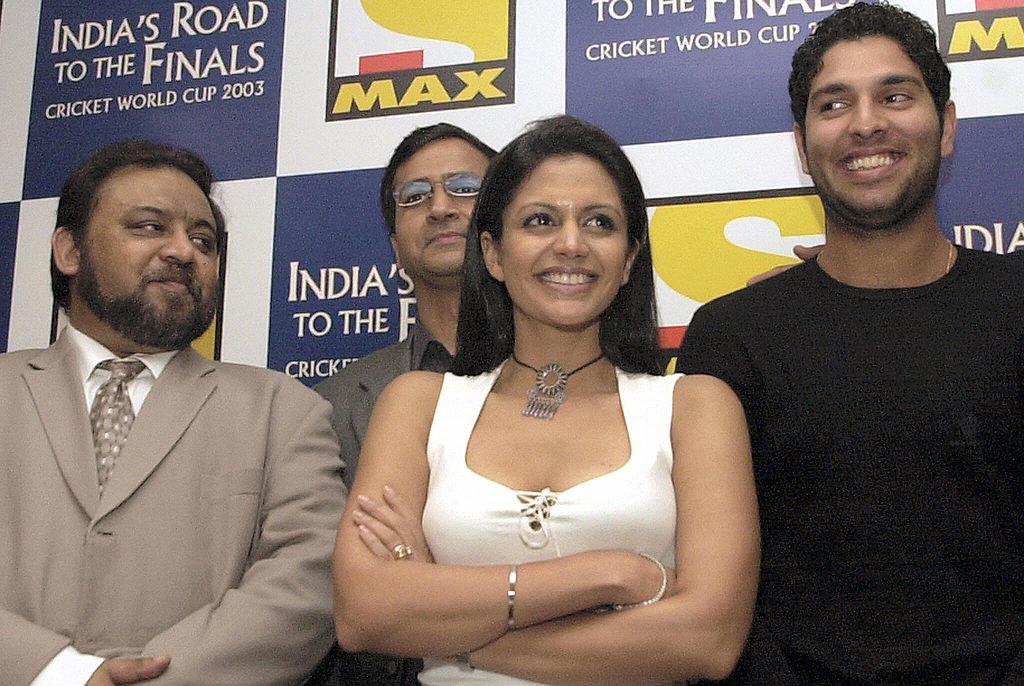 Who can forget 2003, when Mandira Bedi was invited to commentate the ICC World Cup? You may not remember her deep knowledge of the sport and her articulate banter among stalwarts of it (I do).
But you definitely remember her "noodle straps". After all, they're all anybody talked about.
Would Bedi have appeared intelligent had she worn a business suit?
Leading newspapers called her gimmicky. A female journalist on Bleacher Report went as far as to say that "one glance at her over exposed cleavage and her outlandish dressing sense is enough for people to guess what cricketing picture her appearance creates".
Would Bedi have appeared intelligent had she worn a business suit? Apparently so, but she didn't. I assume producers didn't want that.
And so, we concentrated on her clothes instead of the fact that she was a pioneer in a cultural arena that had been dominated by men.
The disruption to this "gentlemen's game", especially by a "hot" woman, was not welcome.
In his article called "This clearly is not cricket," Ziya Us Salam from The Hindu claimed that his daughter cried "shame shame" the moment Bedi appeared on the screen. They presumed that she had forgotten (yes, forgotten) her clothes.

Bedi was the first of many women who've since been typecast similarly.
She was only the first of many, many women who've since been typecast similarly. IPL commentators such as Shibani Dandekar, Mayanti Langer, and Archana Vijaya, despite their knowledge of cricket, are primarily viewed as "babes" on the field.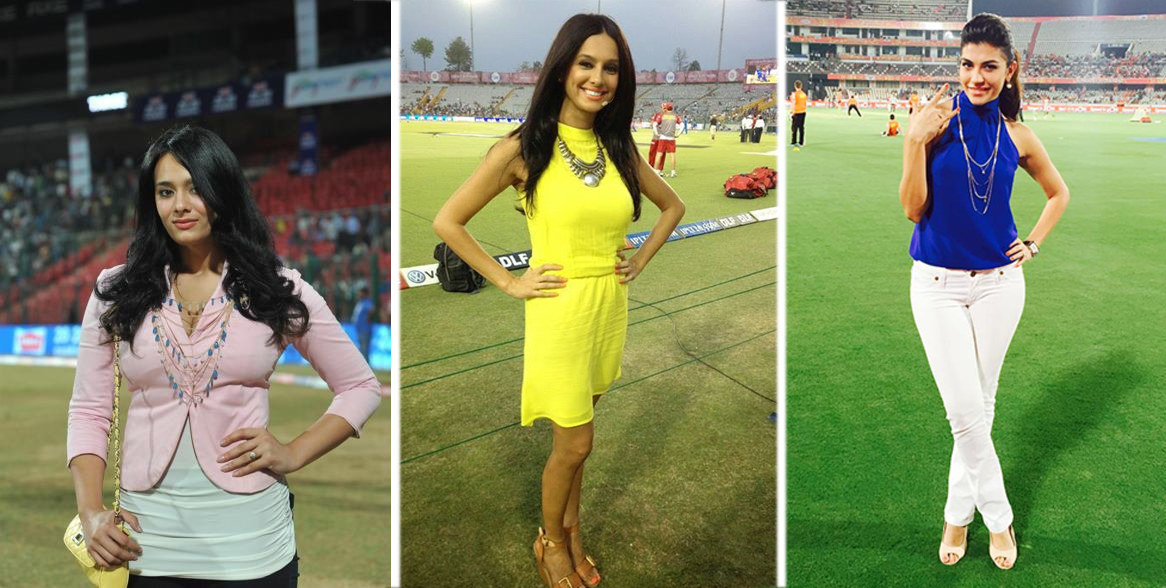 In fact, if you google the term "female sports anchor", the first page looks like this: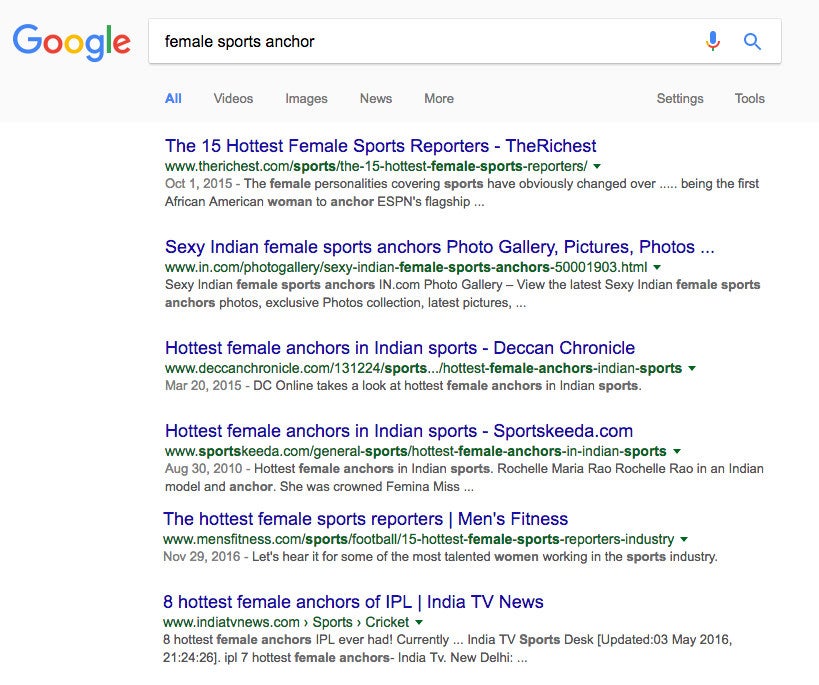 The move was made to boost ratings and viewership.
According to him, they are not there for serious cricket, but for "fun and entertainment".

When TV networks and cricketing bodies first began to invite women as panelists, commentators and anchors, it had seemed like a step towards inclusivity.
But of course, the move was made to boost ratings and viewership, so they made sure that these women were conventionally attractive and were styled to be even more so.
That would have been fine, if the same networks hadn't kept the gates to "seriousness" so firmly closed for these women.
In an interview with India Today, former IPL commentator Archana Vijaya said, "I was also told not to be so serious. Sometimes they were taken aback with my insight on the game."
In other words, she was told to just do her job. Look good.
"I was told not to be so serious."
It isn't just the anchors but also sportswomen who bear the brunt of cricket's sexism.

In 2013, former English cricketer and sports anchor Isa Guha, was asked some incisive cricketing questions by Navjot Singh Sidhu and Samir Kochhar. Which IPL player did she find the hottest, they wanted to know. Who was the best dancer, according to her?

(It is worth note that not only has Guha been a cricketer herself, but that she also holds a degree in biochemistry and an M.Phil in neuroscience.)
Australian cricketer Ellyse Perry, when invited to speak about the Ashes series against England in 2013, had to answer questions about her swimwear shoot.

Her. Swimwear. Shoot.
Let that sink in.
Of course, such exchanges won't shock girls and women who've watched a match with dude friends, and been dismissed or challenged when they tried to talk about the sport.
And if cricket's women didn't face enough sleazy dismissal from producers, anchors, commentators, and experts, there are male cricketers themselves.

McLaughlin and Edwards were both trying to do their jobs.
Global outrage followed when sports anchor Mel McLaughlin was interviewing Chris Gayle post-match and he interrupted her, asked her out for a drink, and then dropped the now-infamous, "Don't blush, baby."
He also told journalist Charlotte Edwards, during an interview, about his "very, very big bat, the biggest in the wooooorld." She'd need two hands to lift it, he warned.
McLaughlin and Edwards were both trying to do their jobs – talk seriously about cricket – before a gentleman of the gentleman's game reminded them that that's not their place.