It's Friday night during the school year - what are you doing?

Starting a New Art Project.

Homework - it's gotta get done!

Out on the Town with my Friends.

I've still got rehearsal...

Making up a Dance with my BFFs.

A Jam Session at a Friend's House.

Which of these Sunday Workshops Sounds like a Whole Lot of Fun?

Acrobatics off the Diving Board!

A Campfire: S'mores and Songs!

Forget the Workshop - Just be Silly with Your BFF!

Who Should be Your Counselor Next Session?

Choose an Adorable Puppy!

Which of These Goals for Personal Growth will You Set for Yourself Next Summer?

To learn as many new songs as possible!

To step outside my comfort zone!

To relax and go with the flow more often!

To really improve my vocal skills!

To make everyone laugh as often as possible!

To express myself through my art more often!
What Are You Performing At The Friday Night Concert?
You got:

Singing with the Gospelers
Any chance to sing with Sarv is one you've got to take! Perhaps it's the harmonies that keep you coming back for more, or maybe you love the challenge of singing in rounds. Whatever the reason, you're ready to send your voice soaring across the theater and "high above the sorrows of this dark night".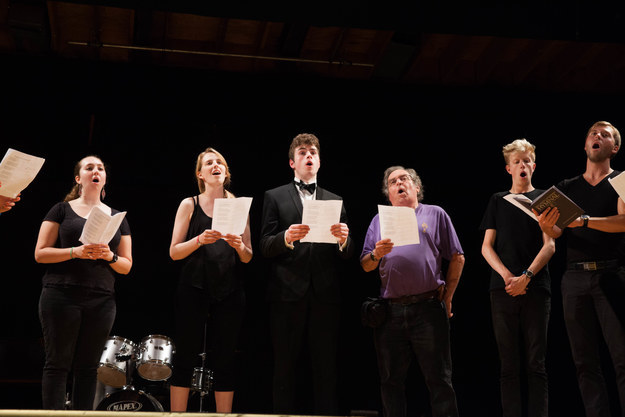 You got:

Visual Arts: Live on Stage!
Who says Visual Art has to stay in the Art Barn? Throw a clay pot on stage, capture an image before our eyes, or draw a mural with a team of artists. Whatever you choose, keep us all on our toes wondering what you'll come up with next!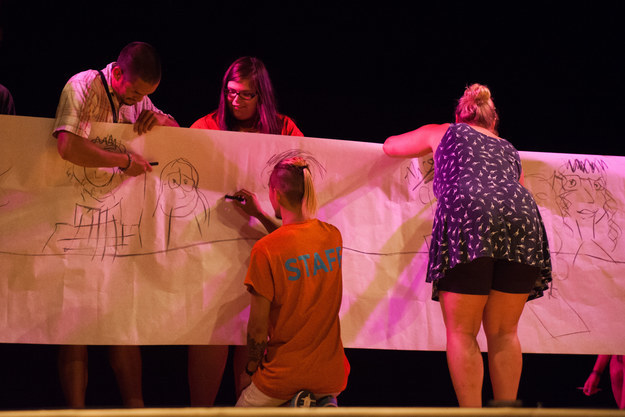 You got:

An Original Spoken Word Piece.
They say the pen is mightier than the sword and you know that's true. You've got a message to share and a story to tell and you can think of no more supportive audience than your Appel Farm counselors and bunkmates!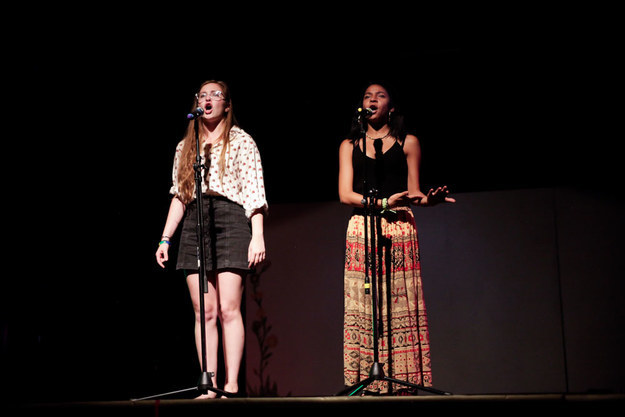 You got:

Rock Out with Your Rockband!
When you go to Arts Camp, there are talented musicians everywhere. So gather a few friends, pick your favorite song, and end the night singing into a mosh pit of your counselors and bunkmates. No matter what you sing, your bunkmates will spend the rest of the night in awe of your performance - and requesting an encore during late night fun time!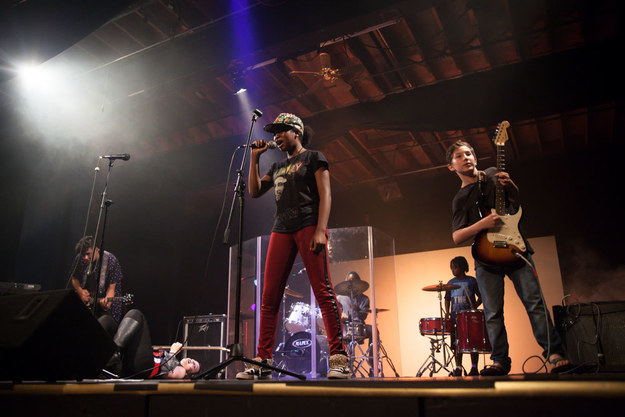 You got:

A Dance with Your BFF
You've been working on this dance all week long - now it's time to take it to the stage! Lucky for you, your best bud is just as talented as you are... just one of the many perks of going to Arts Camp!
Forget performing just one number - you've got too much personality and the world deserves to see you shine! Bring on the jokes, puns, and topical skits - it's Friday night and the world is your oyster.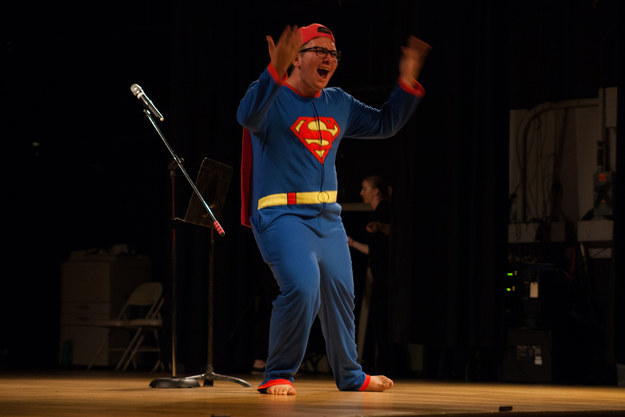 This post was created by a member of BuzzFeed Community, where anyone can post awesome lists and creations.
Learn more
or
post your buzz!