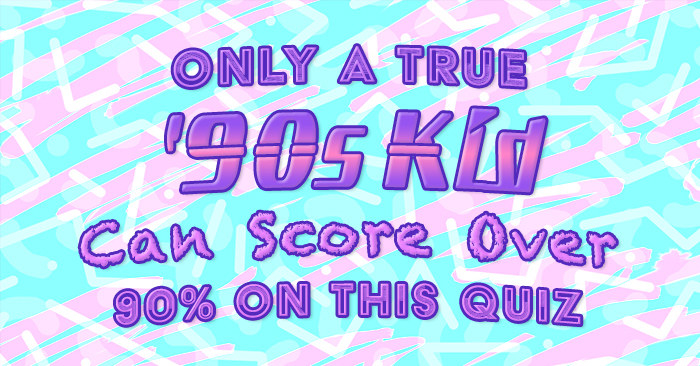 If your Furby woke you up at night by saying "Ah-tah," it's because it wanted food!

Quincy! Steven Quincy Urkel. He wishes it was Danger.

Patti the Platypus was one of the original furry friends, along with Legs the Frog, Squealer the Pig, Brownie the Bear, Flash the Dolphin, Splash the Whale, Chocolate the Moose, Spot the Dog, and Pinchers the Lobster!

Yup, it's an egg watch! The name was created by uniting the word "tamago" (the Japanese word for "egg") with the English word "watch."

Under all the high school drama and teenage hormones, the film was based on the plot of Shakespeare's The Taming of the Shrew.

There was Jordan, Joey, Jonathan, Donnie, and Danny — but no Joel!
All design by William Smith/Images from Getty Images
Wish you could go back? We do too. Thankfully, Pop is putting the spotlight on our favorite '90s stars in two new comedies, Hollywood Darlings and Return of the Mac (starring Joey McIntyre!), airing Wednesdays at 8 and 8:30 p.m. To find your channel, go to poptv.com!