Planned Parenthood's new campaign, #IDEFY, asks young people to post pictures of themselves and tell the world what they defy — and people are doing it.
The campaign was launched through a Facebook Live event celebrating defiance. You can watch it here.
"#IDEFY a government which threatens the health and safety of our bodies and our minds and our ability to make decisions which promote that health and safety. Thanks, Planned Parenthood, for making women and their health a priority." —Anjali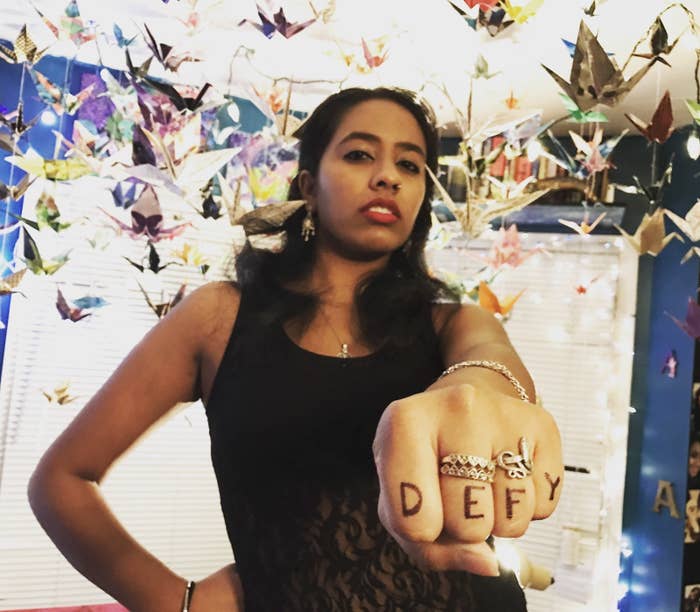 "My name is Jabari Hakim, and #IDEFY bigotry in all its forms." —Jabari
"I defy racism, misogyny, transphobia, homophobia, xenophobia, and alternative facts. I defy this administration, and I stand with Planned Parenthood. #IDEFY" —Jessica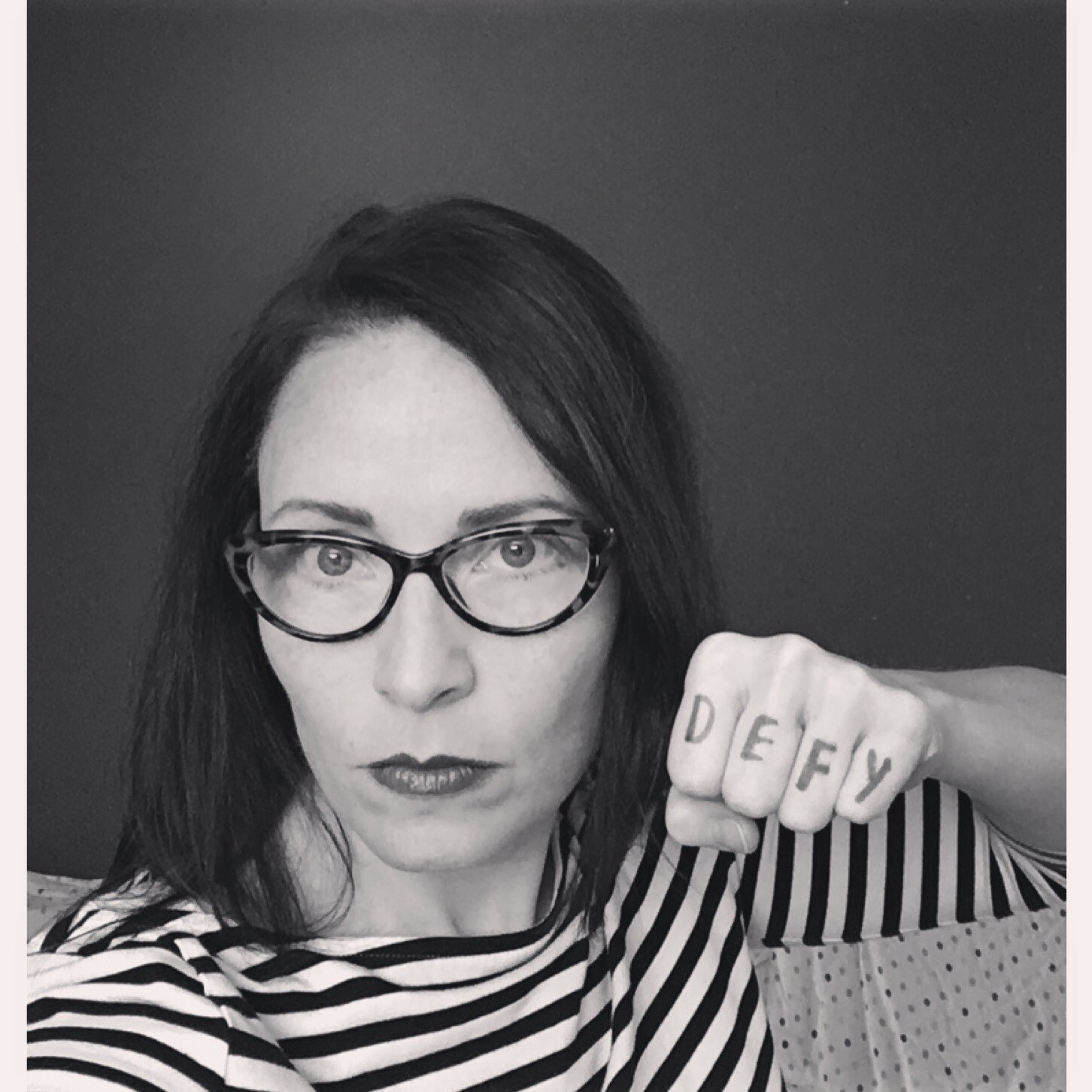 "#IDEFY limitations — limitations set forth by government, history, hierarchies, even myself. I promise to fight for a brighter future, for the rights of the underprivileged, for the minorities who deserve to be treated as equals, for our bodies, for our planet, for love and respect for all. #BeTheChange" —Geatali
"Today, #IDEFY a few things."
"#IDEFY assumptions about my family's racial background and who I'm supposed to love." —Annemarie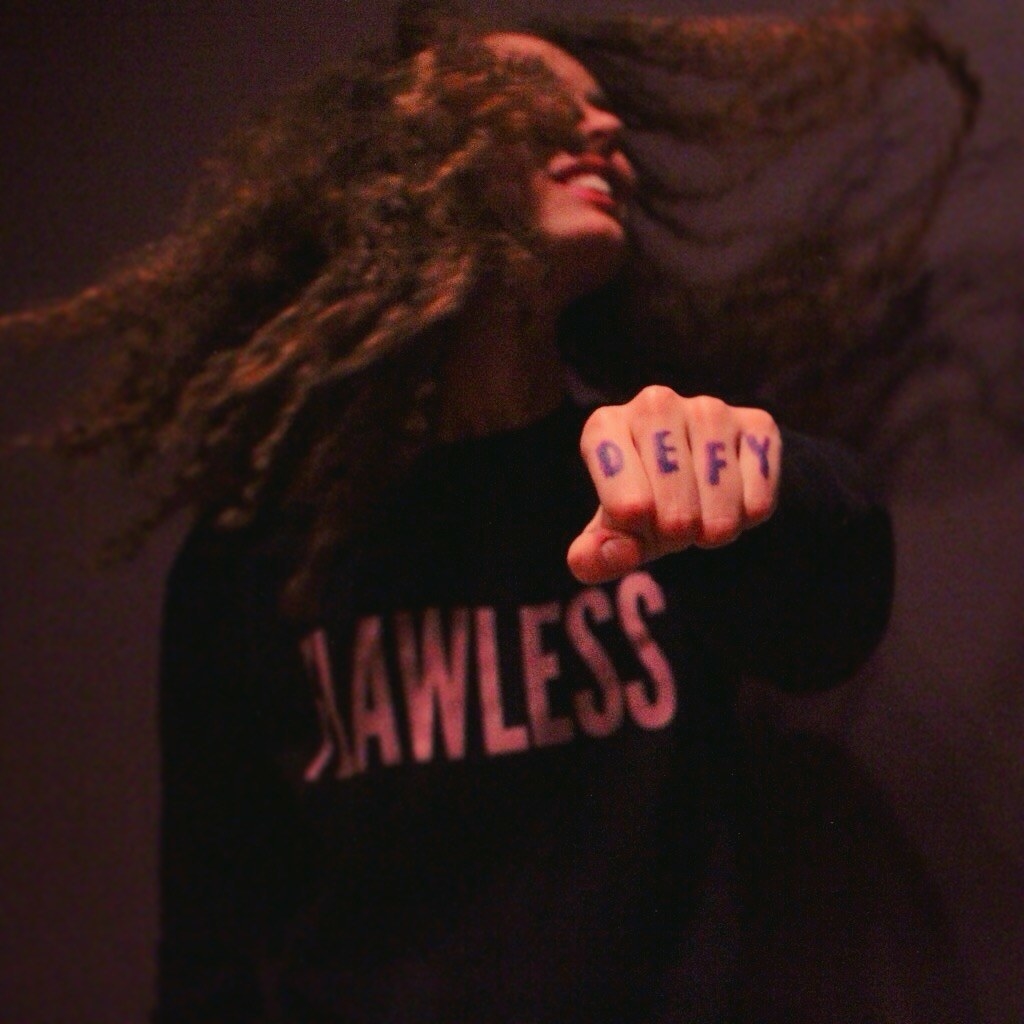 "#IDEFY homophobia. ❤️💛💚💙💜" —Lee
"#IDEFY oppression in all its forms." —Könä
"#IDEFY homophobia, transphobia, xenophobia, racism, sexism, injustice, and hate." —Monica
"#IDEFY racism and discrimination, hating on people's religion, minimizing the rights of the LGBTQ community, rape culture, sexism, hate, and lastly #IDEFY the attack on Planned Parenthood. #IStandWithPP" —Jewel
"I defy ignorance." —Sooki
"My name is Blair Imani, and #IDEFY bigotry in all its forms." —Blair