In this installment of Craft Wars, two resourceful crafters demonstrate how to take a simple lampshade from simply functional to fabulously decorative.

First up, Wanessa Carolina creates a unique lampshade from everyday rope.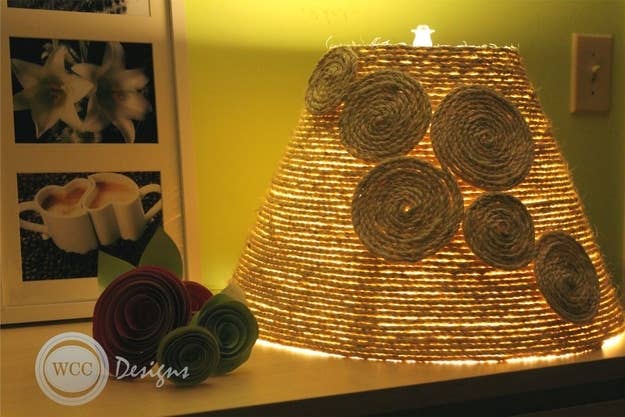 Here's how to do it. Collect your supplies. You'll need thin rope, a simple lampshade, and a hot glue gun.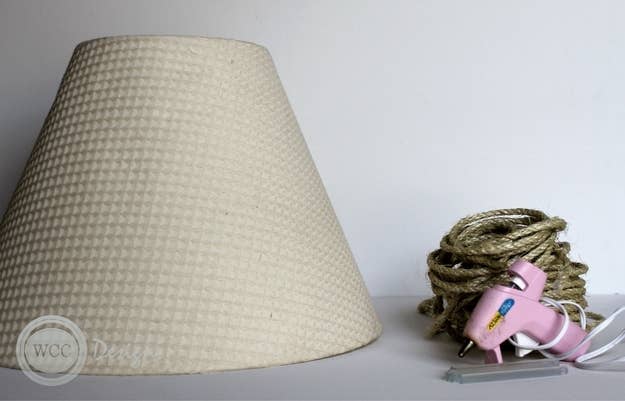 Wrap and glue the rope around the lampshade. You may want to start by cleaning the lampshade's surface. Then simply coil the rope around the shade, adding hot glue as you go.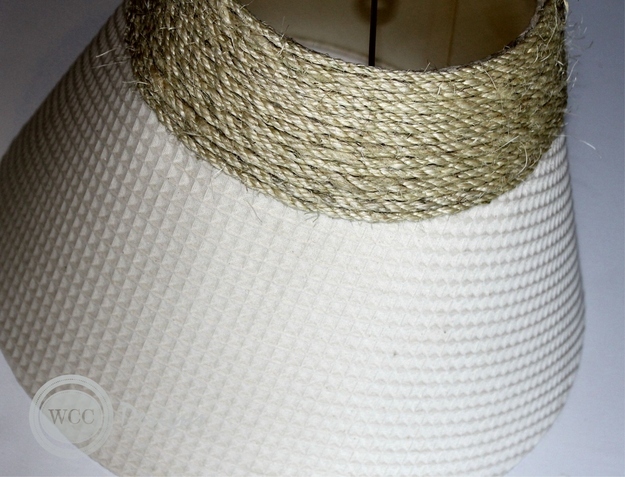 Keep going. Continue until your lamp is completely covered in spiraling rope. Trim off any excess rope at the end, and be sure to securely glue the end bit of rope to the lampshade.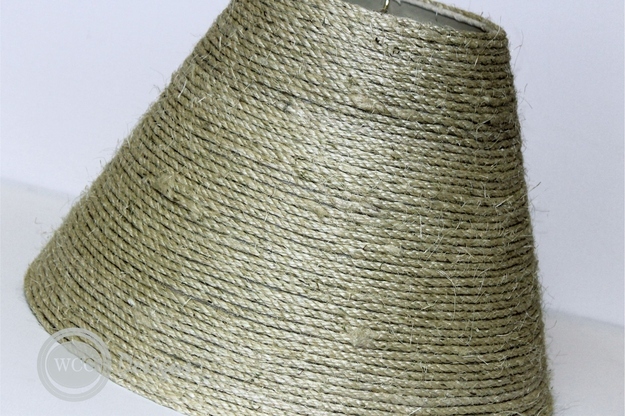 Make spirals out of the rope. To do so, simply coil the rope in on itself to create a disc, adding hot glue as you coil, and continuing until the spiral is the size you would like. Make at least six spirals in a variety of sizes.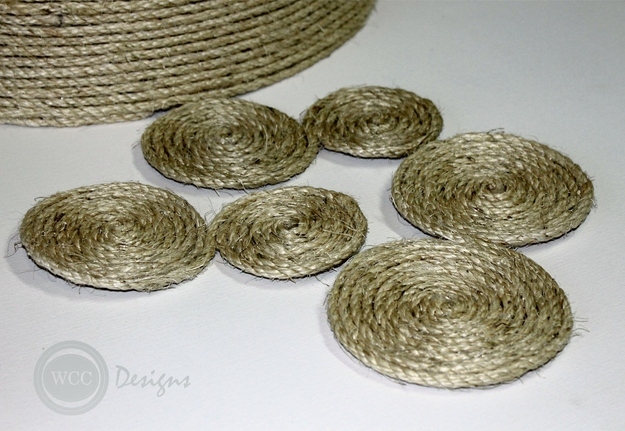 Glue the spirals to the lampshade. Choose any arrangement you like. Then just stick the lampshade on a lamp and you're done!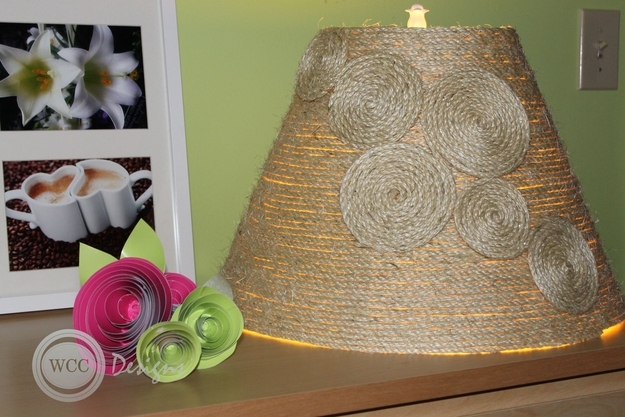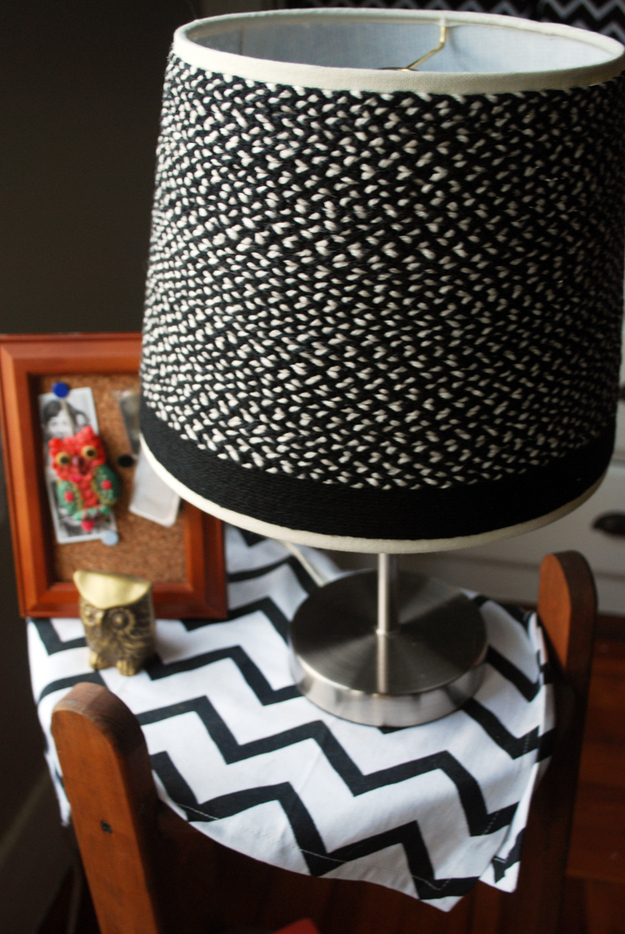 And you can too in a few easy steps. To start, gather your supplies. You'll need a simple lampshade, two colorsof yarn, scissors, a clip, Mod Podge or other adhesive, a paintbrush, and tape.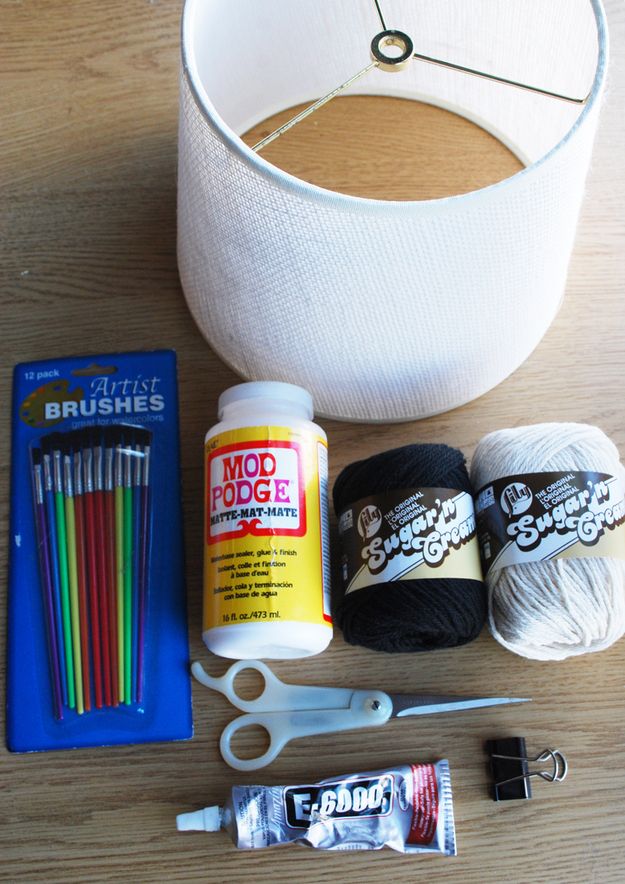 Take your yarn and wrap it around the top portion of your lampshade twice. Cut the yarn. This is going to be the template for the length of yarn you work with. Use this piece to measure out two lengths of different colors.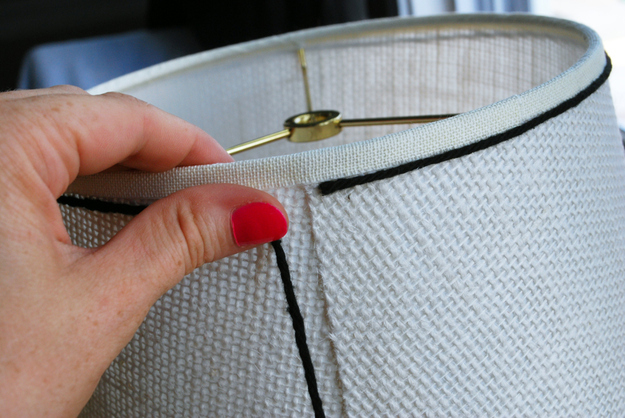 Place the three pieces of yarn in your fingers. Roll a bit of Mod Podge on the ends to help stick them together. Then add the clip to hold them in place, tape the clip to a table, and start braiding.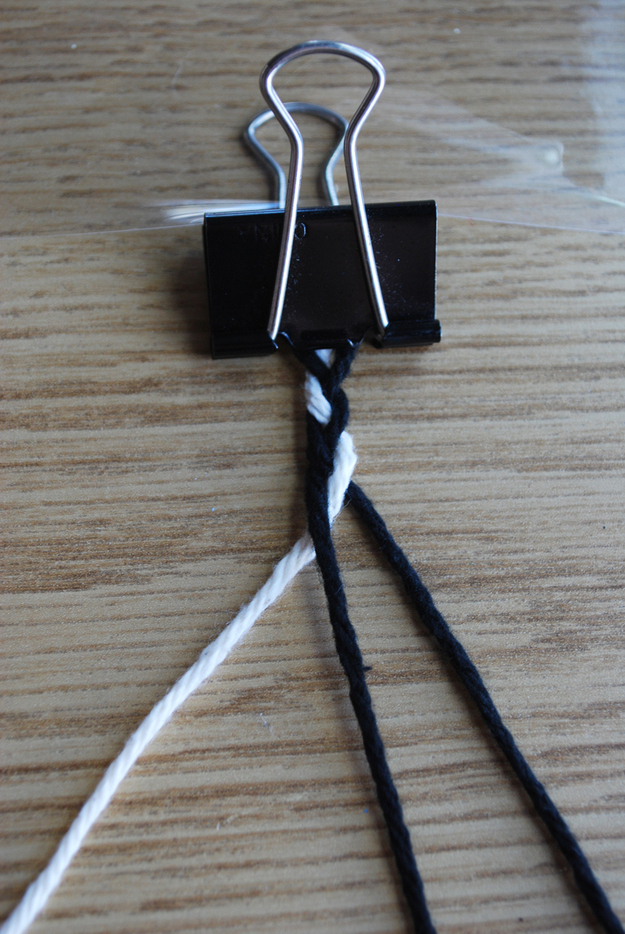 Keep braiding. Once you've reached the end, cut another three lengths of yarn and repeat. Continue until you have enough braided pieces to cover the entire lampshade.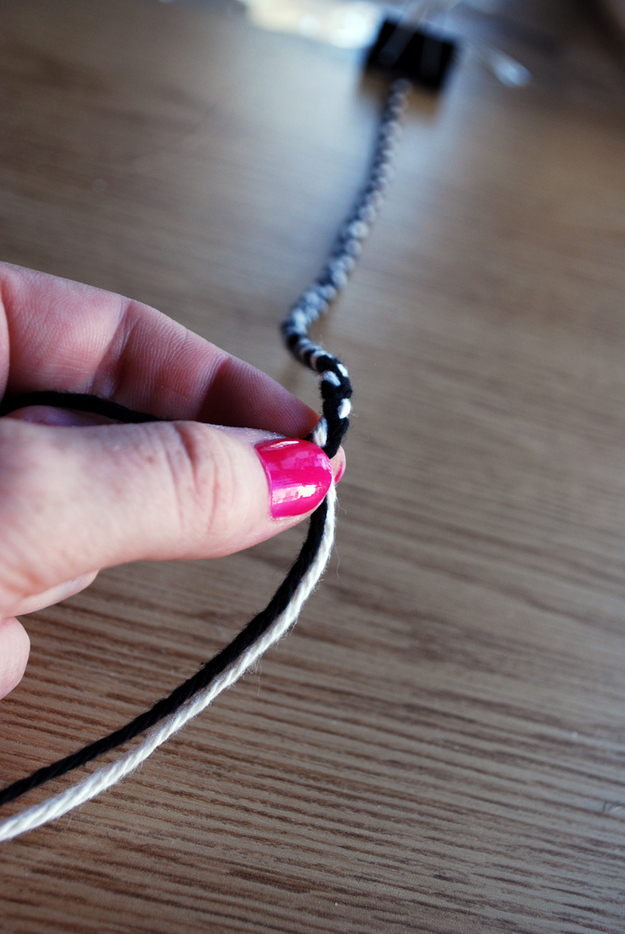 Find the seam at the back of your lampshade. Cut off the Mod Podged end of your braid and glue down the end to your lampshade. Take a line of Mod Podge around your lampshade as you lay the braid down. Reach full circle, cut off excess.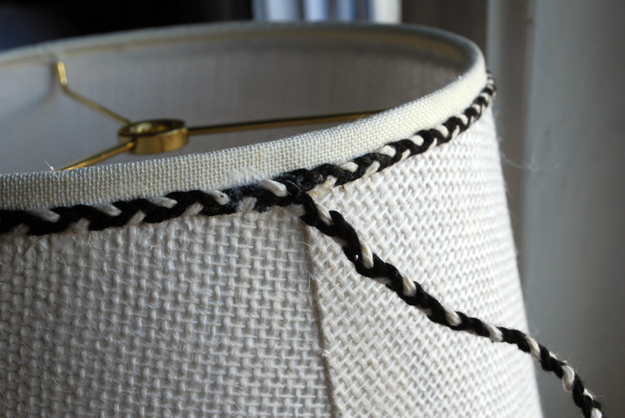 Continue adding braids. Cover as much of the lampshade as you'd like.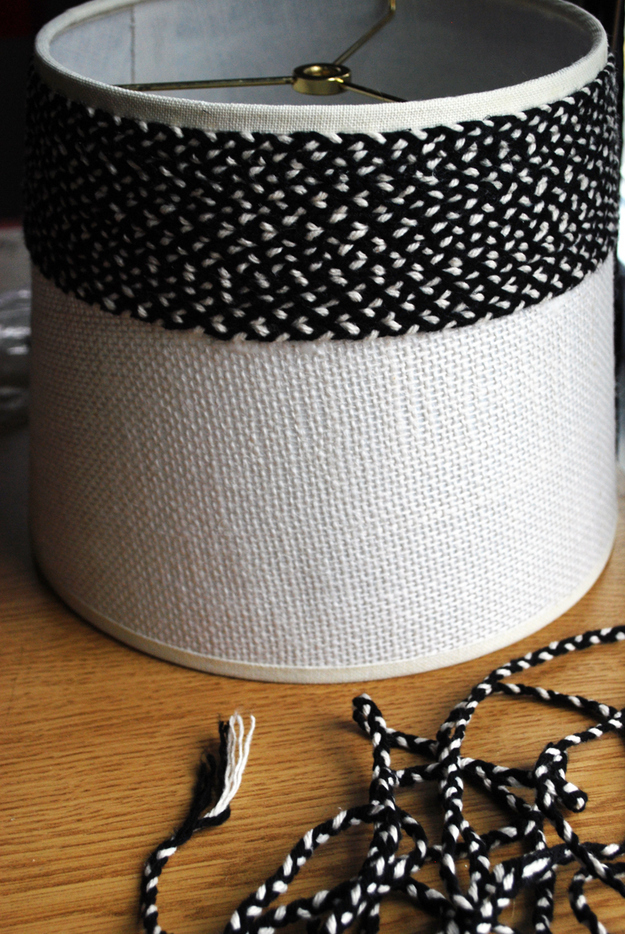 Finish it up. In the lampshade shown, the braiding goes to about 1 1/2" above the bottom of the lampshade. Then, solid black yarn was wrapped around the remaining lampshade in the same way to create a color-blocked bottom.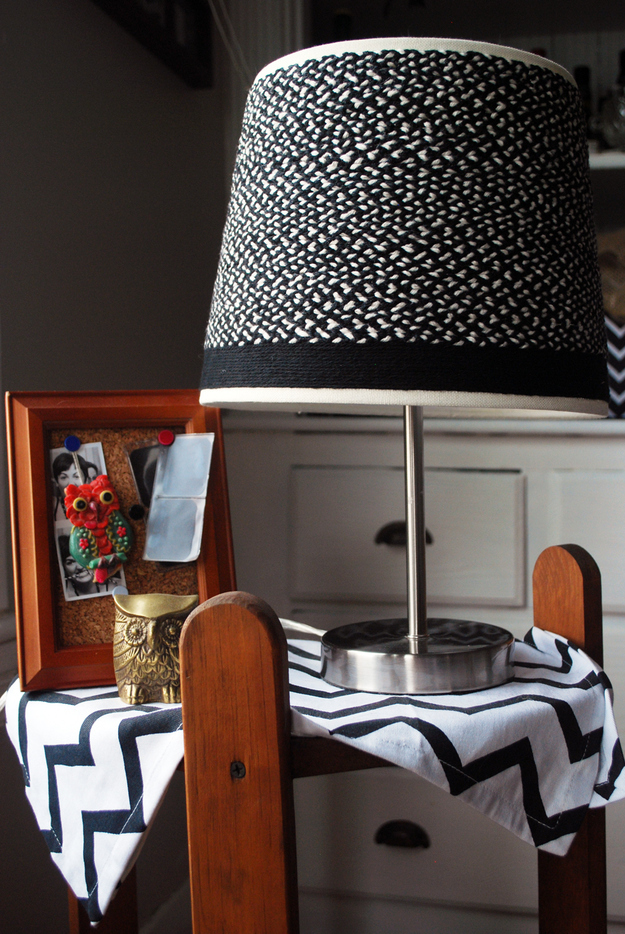 Pippa Armbrester is a quilt maker and designer. Follow her adventures in quilting and life on her website.