4 DIY Ways To Transform Your Boring Old Bathing Suit
Swimsuits, sadly, are kind of over-priced these days. Turn your traditional one-piece into one of these on-trend swimsuits for practically no money.
Some of the cutest bathing suit trends are easy to make yourself. Here, three talented fashion bloggers demonstrate four different ways to DIY a swimsuit.
1. Cut-Out Trikini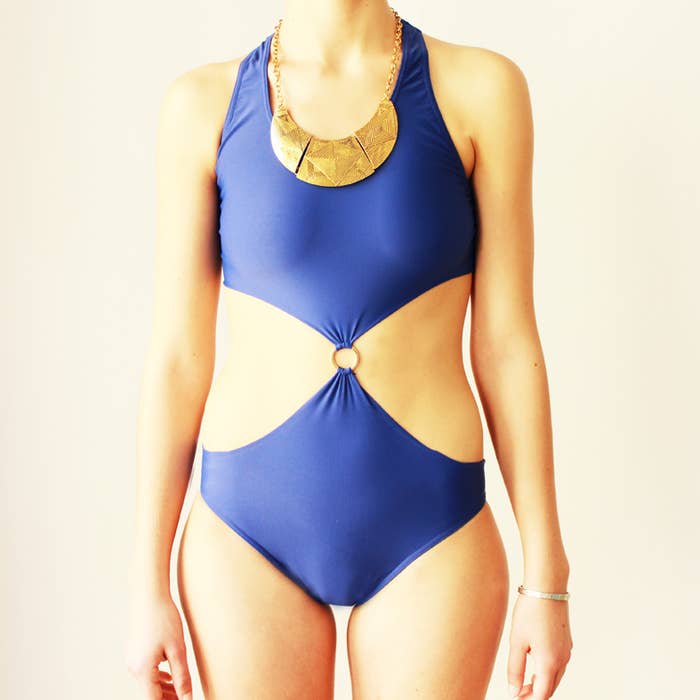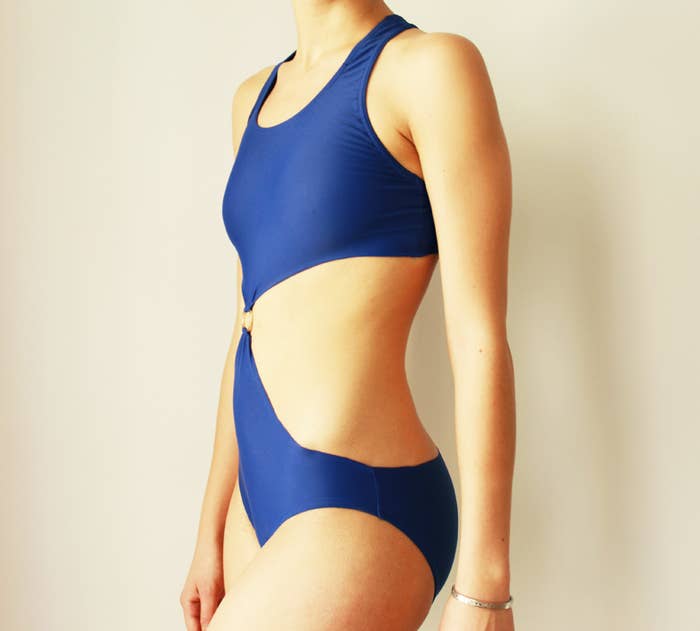 Step 1: Pull the bathing suit over a box or a chair to stretch it out.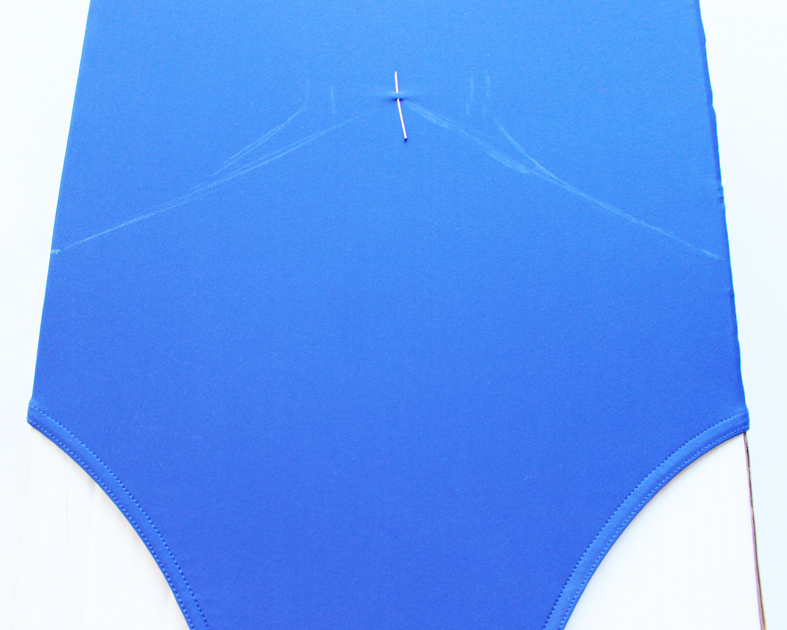 Step 2: Cut as cleanly as you can along where you marked with the chalk.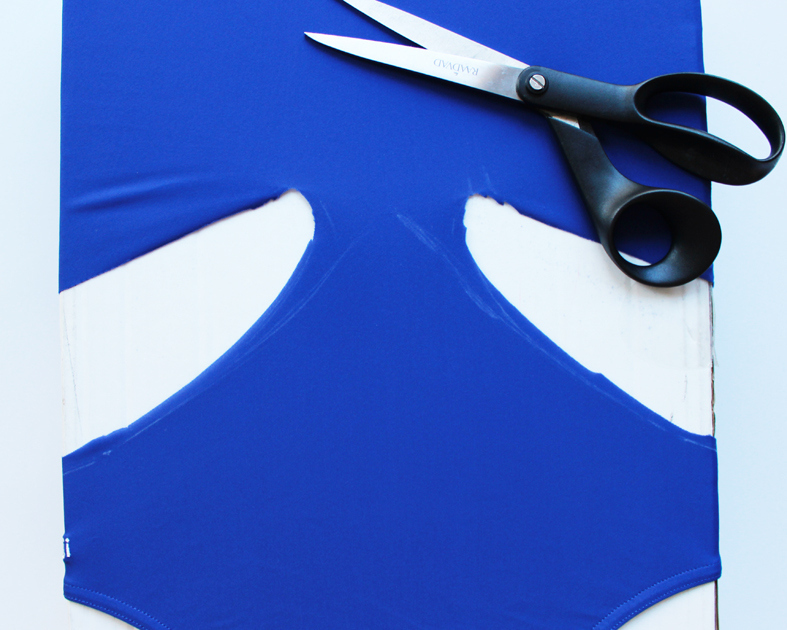 Step 3: Pull and pass the lower part of the bathing suit through the key chain.
Step 4: Sew near the key chain so it won't move around.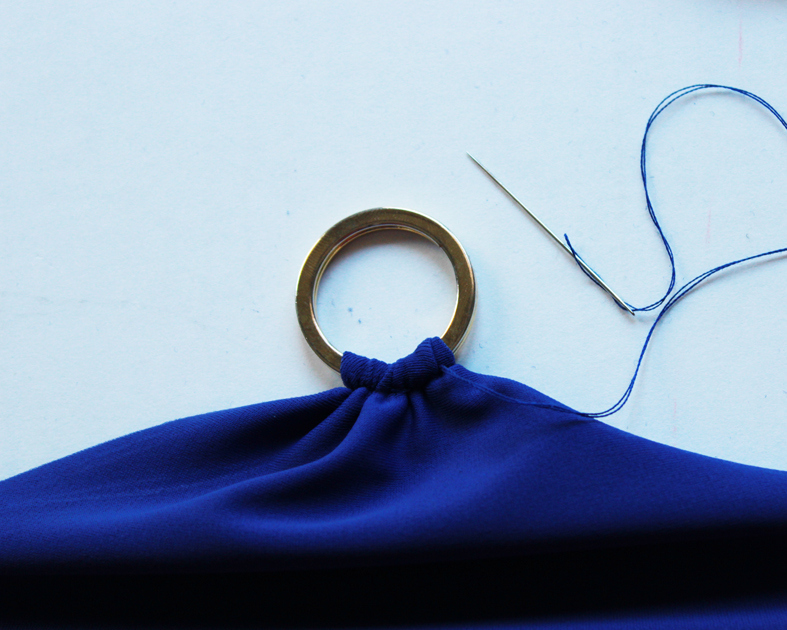 Step 5: Do the same with the top part of the bathing suit, joining it to the bottom.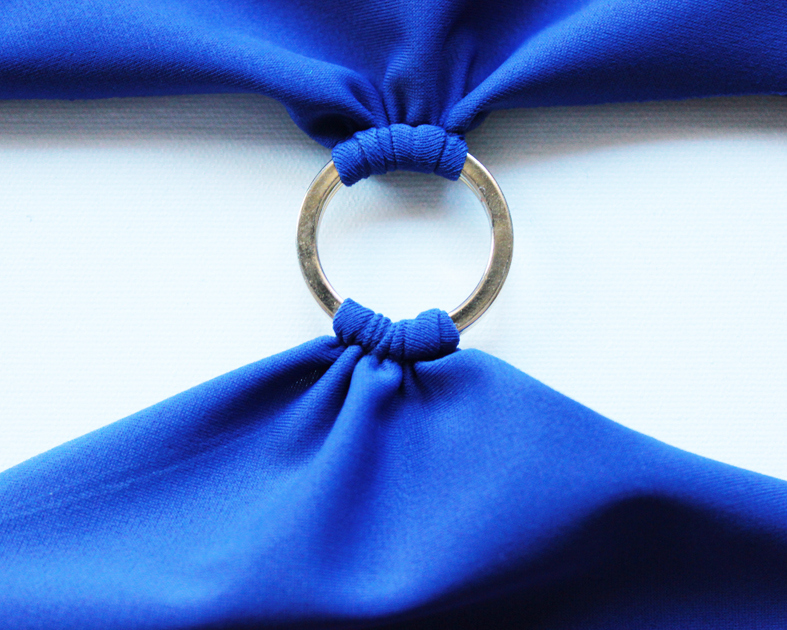 2. Woven Asymmetrical Suit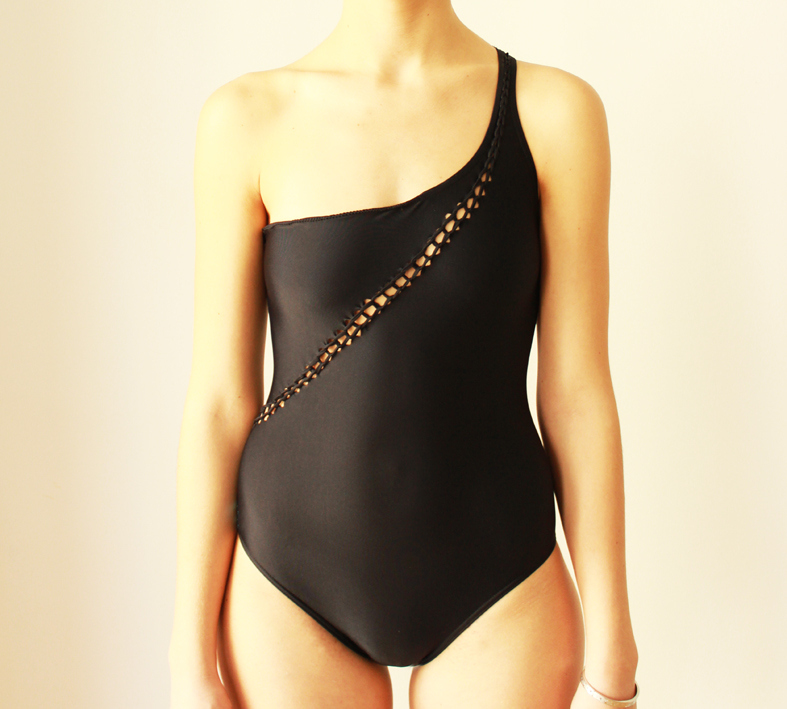 Step 1: Pull the bathing suit over a box or a chair to stretch it out. Mark with the chalk were you want to cut off one of the straps.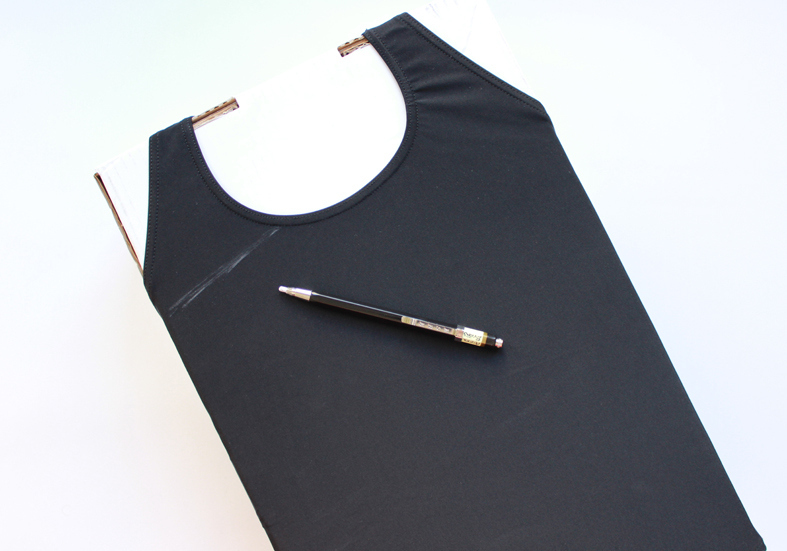 Step 2: Follow the mark to cut it off.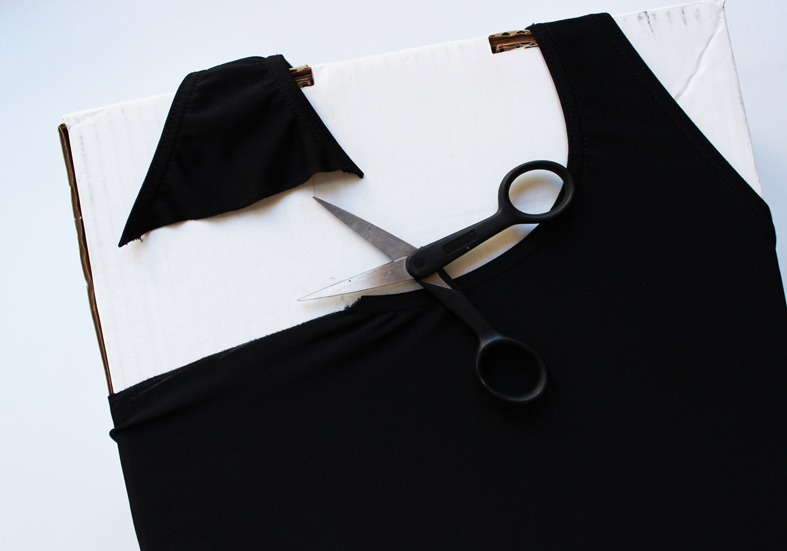 Step 3: Fold less than 1cm of the fabric in and sew with a loose stich or zig-zag stich.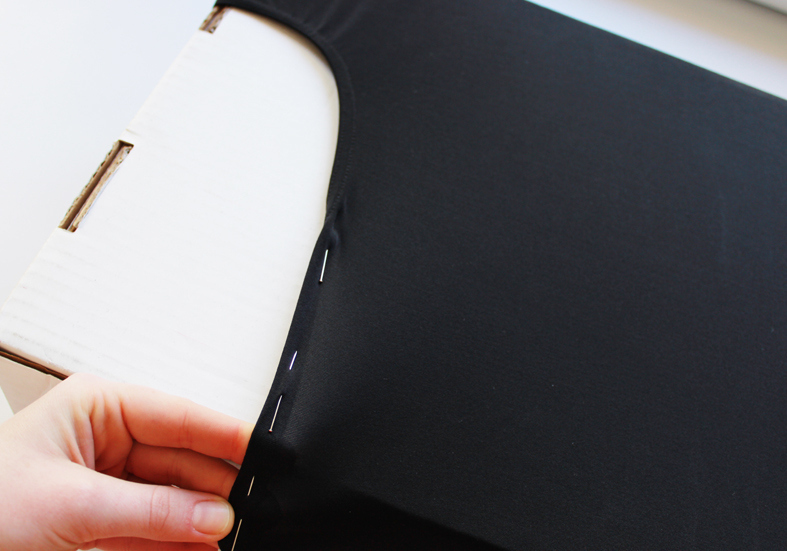 Step 4: Mark a curved line with the chalk from the strap to the back.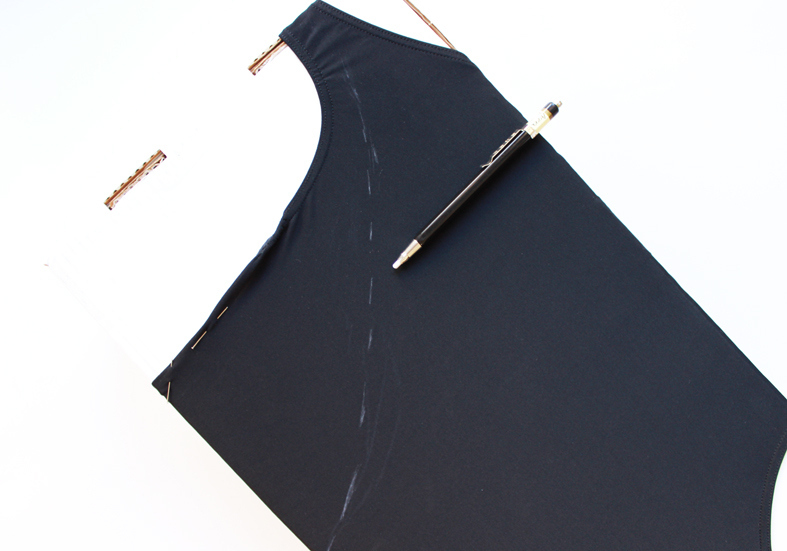 Step 5: Make small cuts of 4-5cm along the line, leaving a space of 2cm between each cut.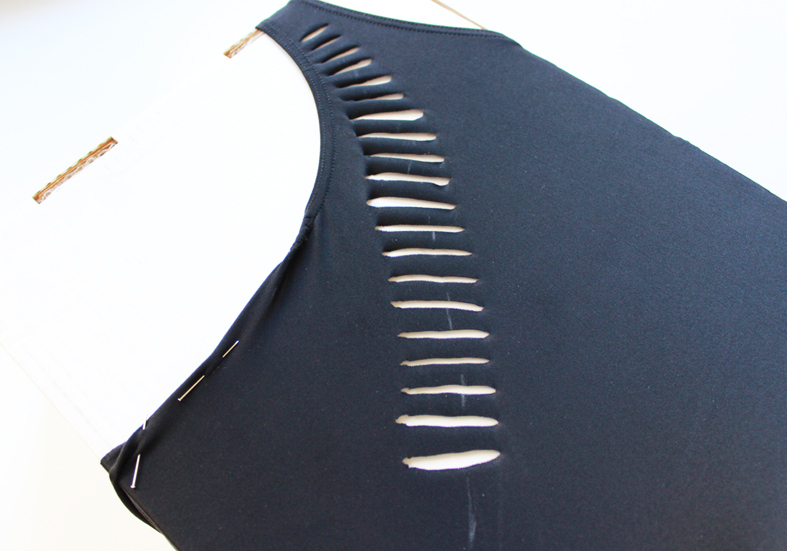 Step 6: Now you can start weaving.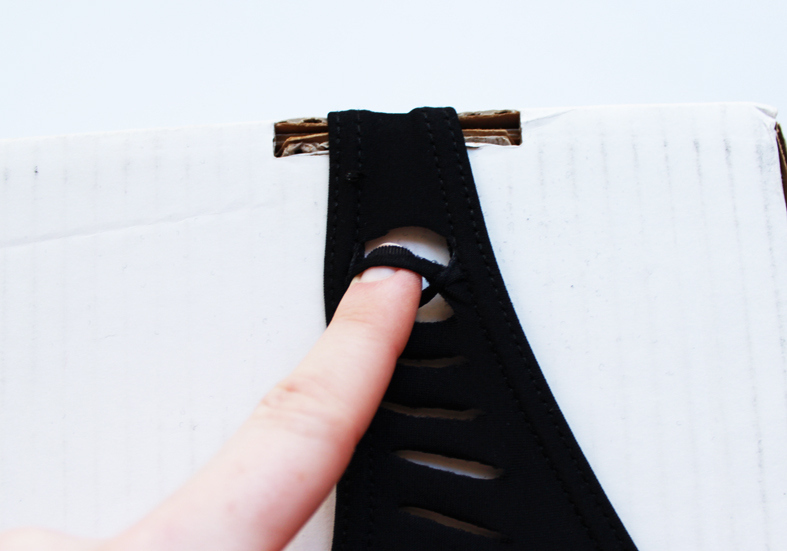 When you get to the end, cut the last strap and knot it to the last part of the cut piece.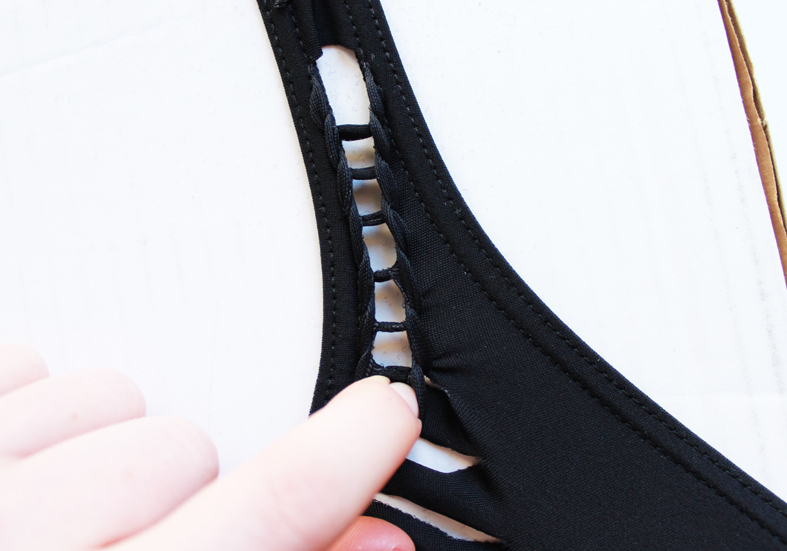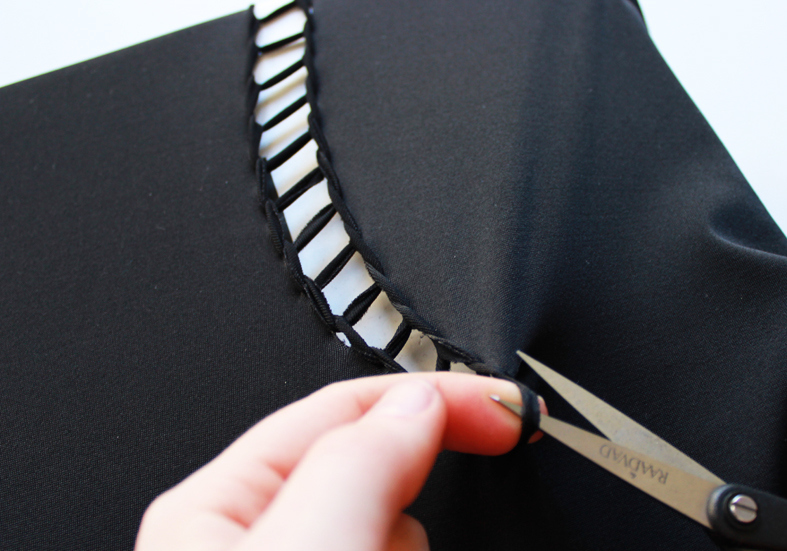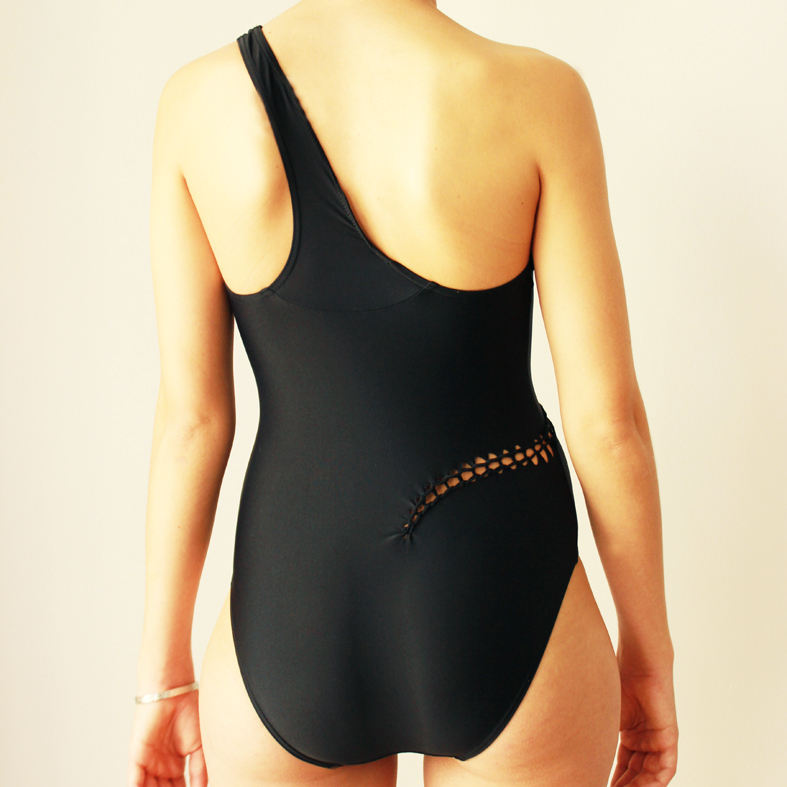 2. Floral Crochet Bathing Suit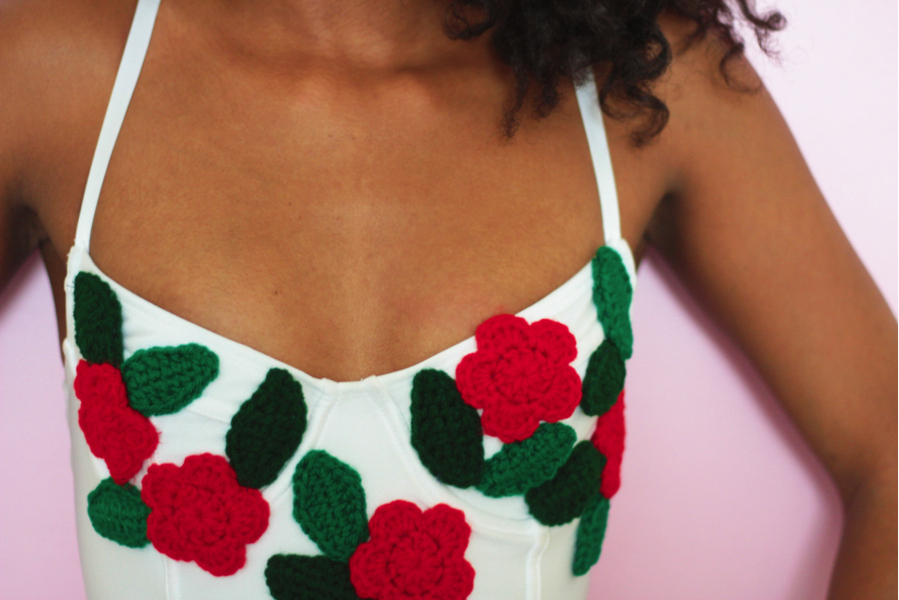 Step 1: Place the flowers and leaves on your bathing suit where desired and pin them in place using sewing pins.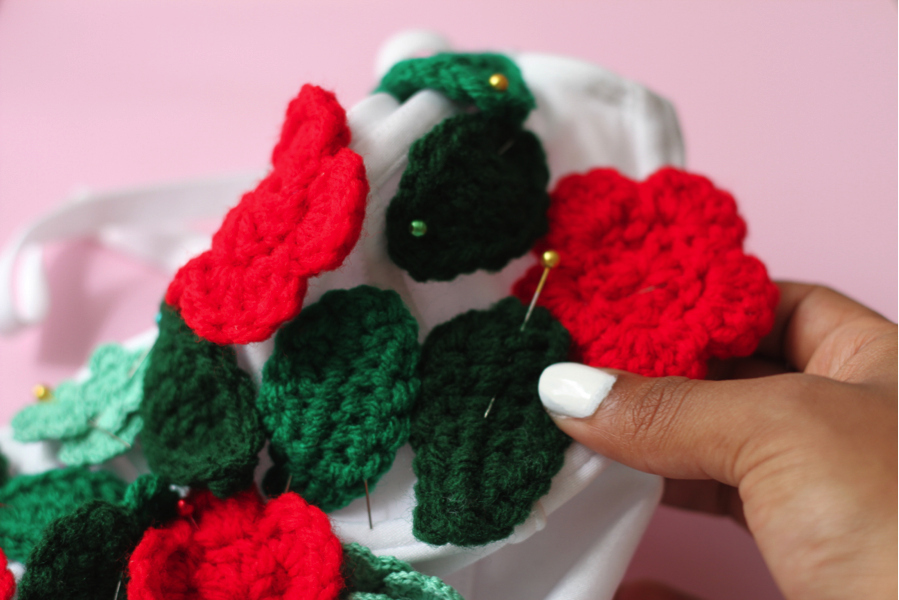 Step 2: Next, thread a sewing needle and tie a knot at the end of the thread.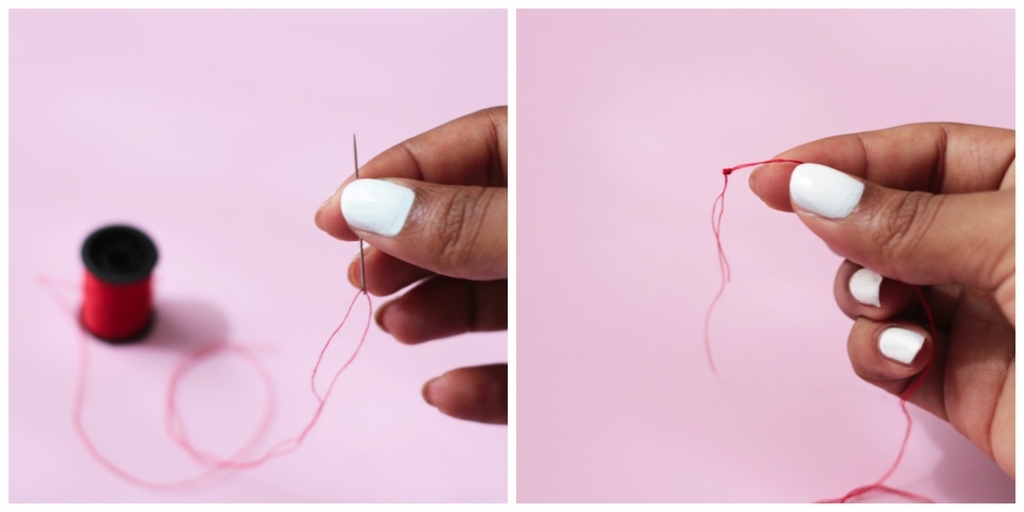 Step 3: Begin sewing the flowers and leaves onto the bathing suit.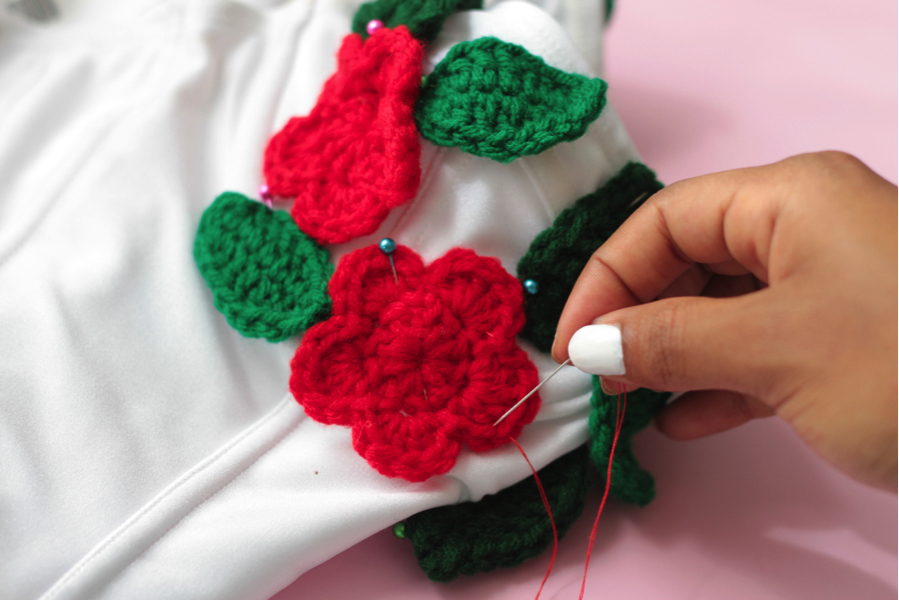 Step 4: When you're done sewing a flower or leaf, finish off by tying a knot on the inside of the suit then trim off any extra thread.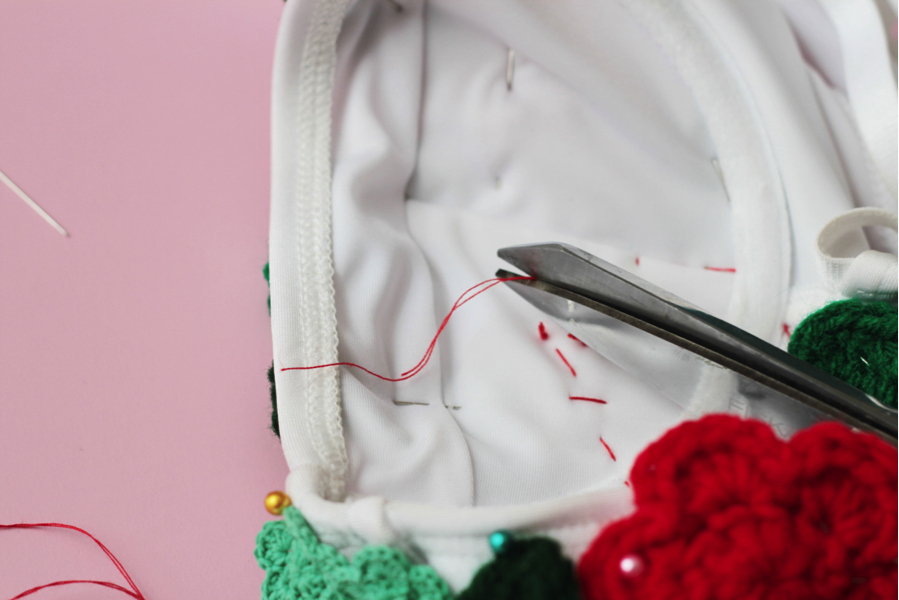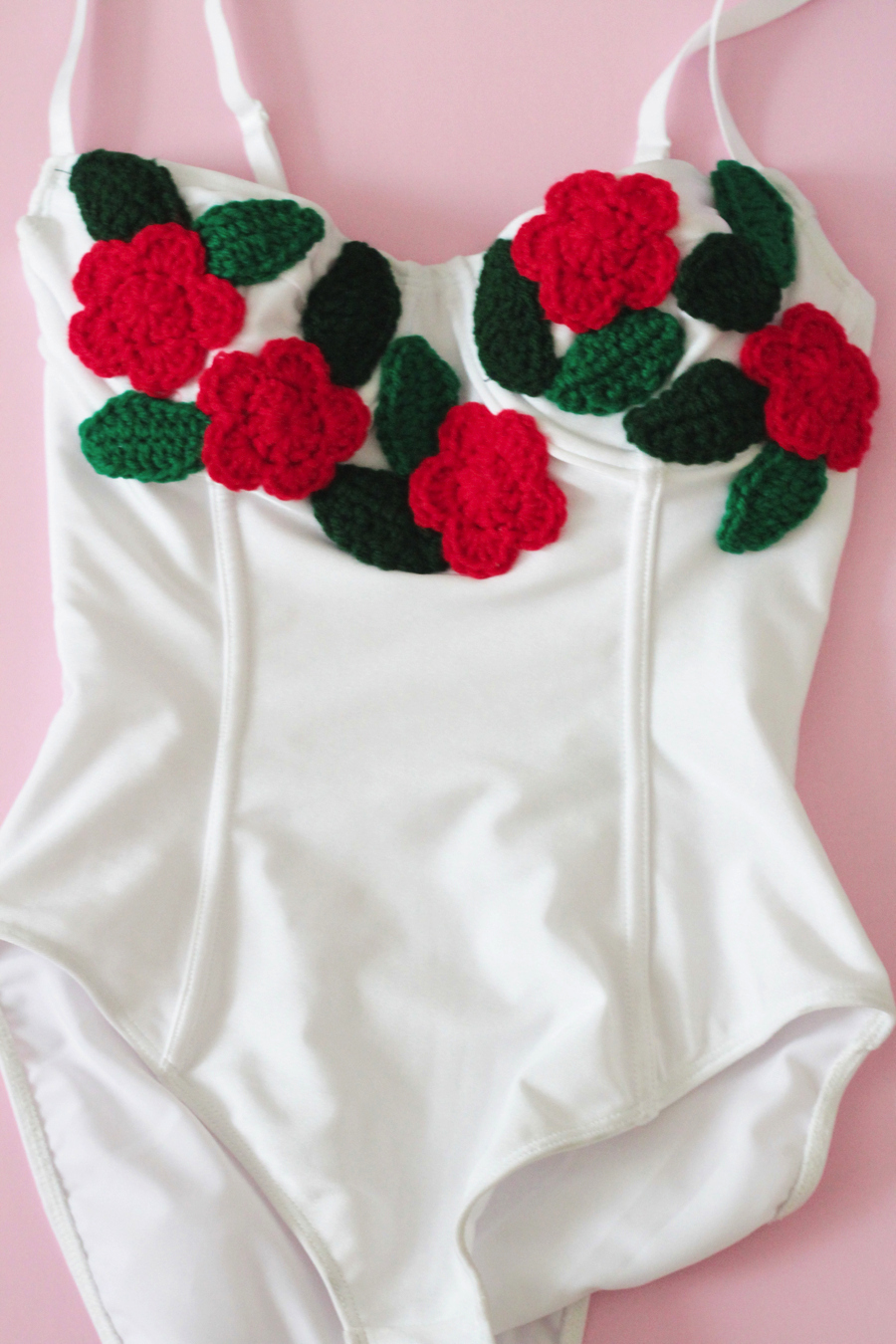 4. Side Bow Swimsuit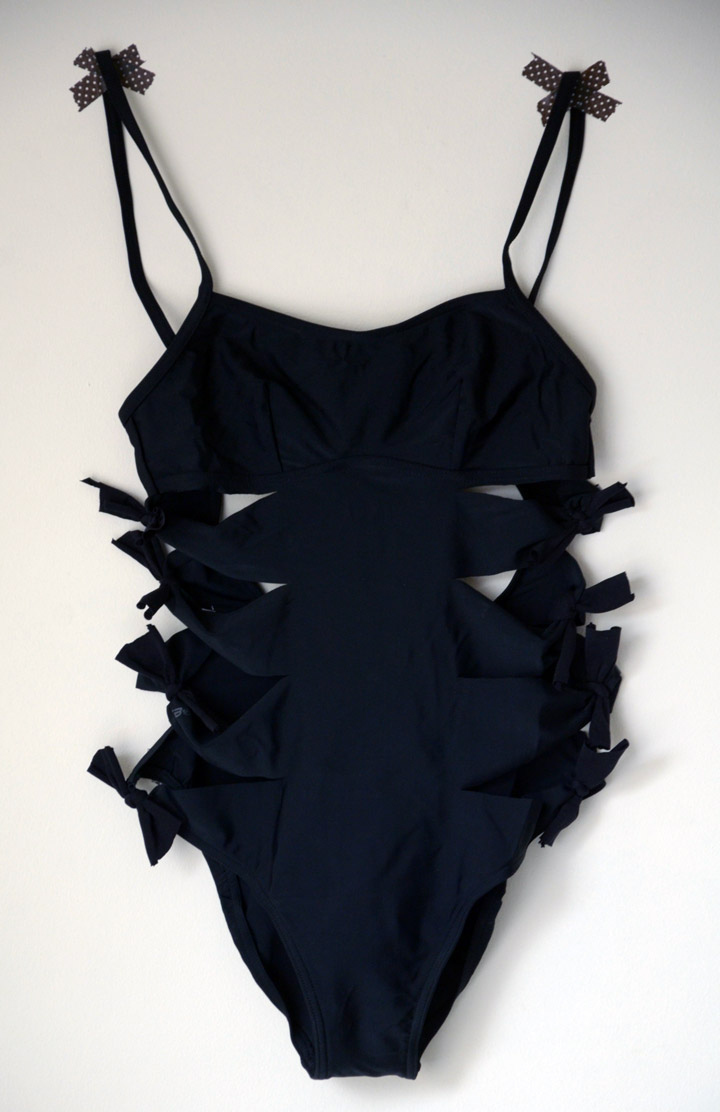 Step 1: Cut six 10cm x 5cm rectangles out of your tights.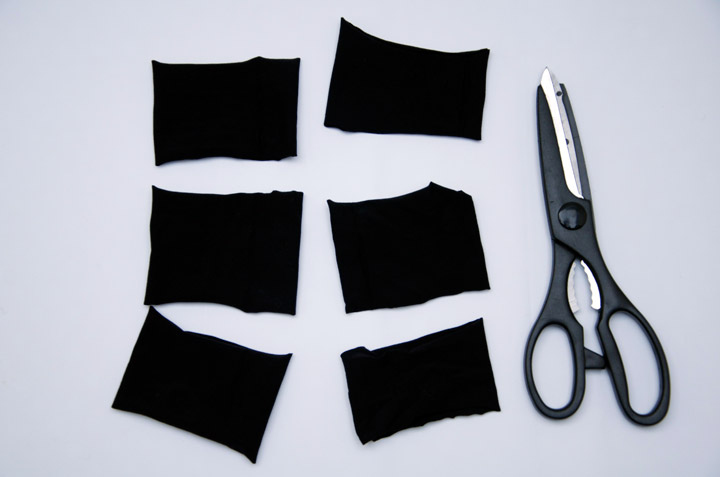 Step 2: Cut into your swimsuit from the side.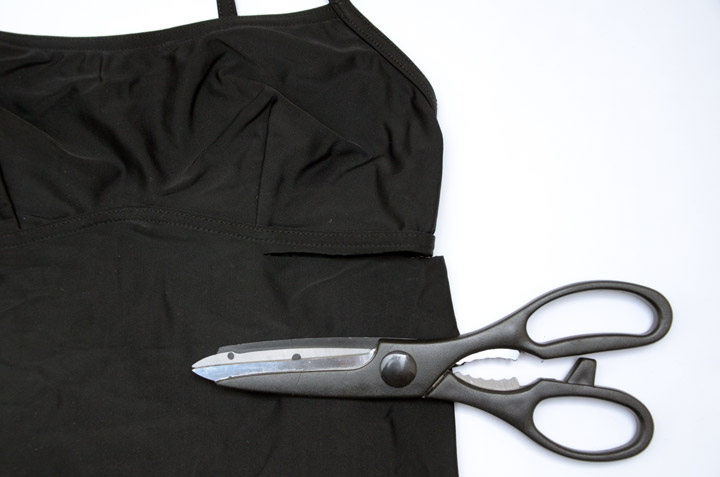 Step 3: Cut into the suit at regular intervals until you reach the leg seam.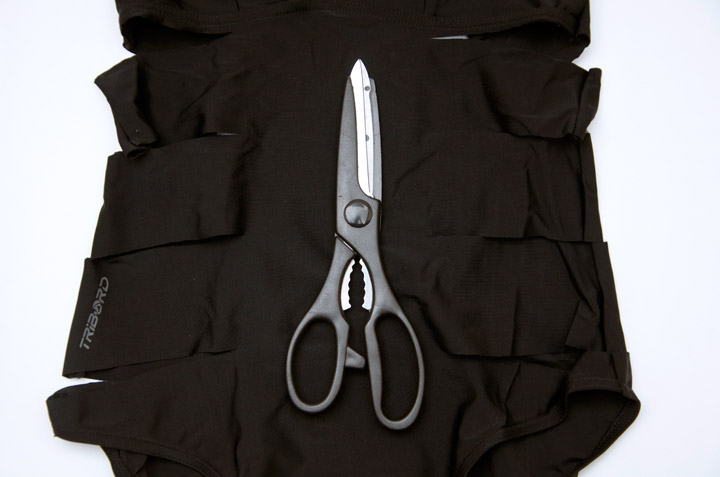 Step 4: Take a side section in your hand.
Step 5: Place a rectangle of tights material underneath the section. Tie it in a knot and pull it to the front of the material, creating a bow at the side of the suit.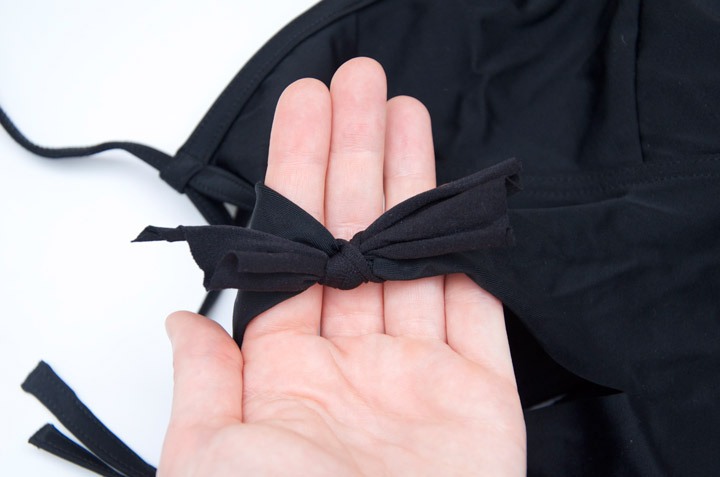 Step 6: Stitch the bow in place.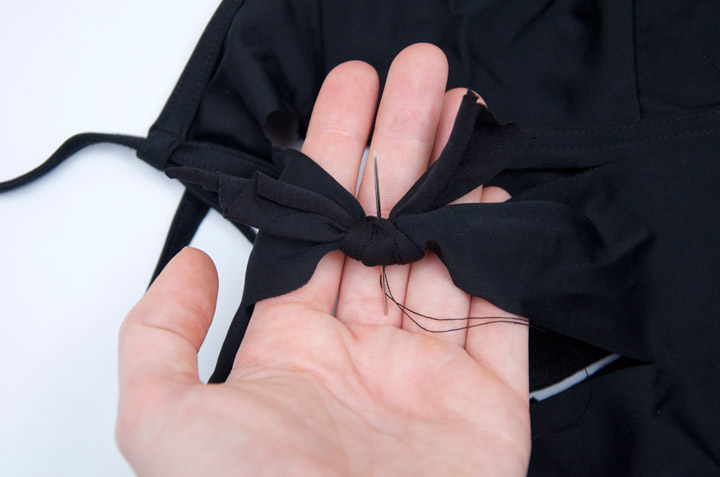 Step 7: Repeat on all sections and on the elastic of the bottom area.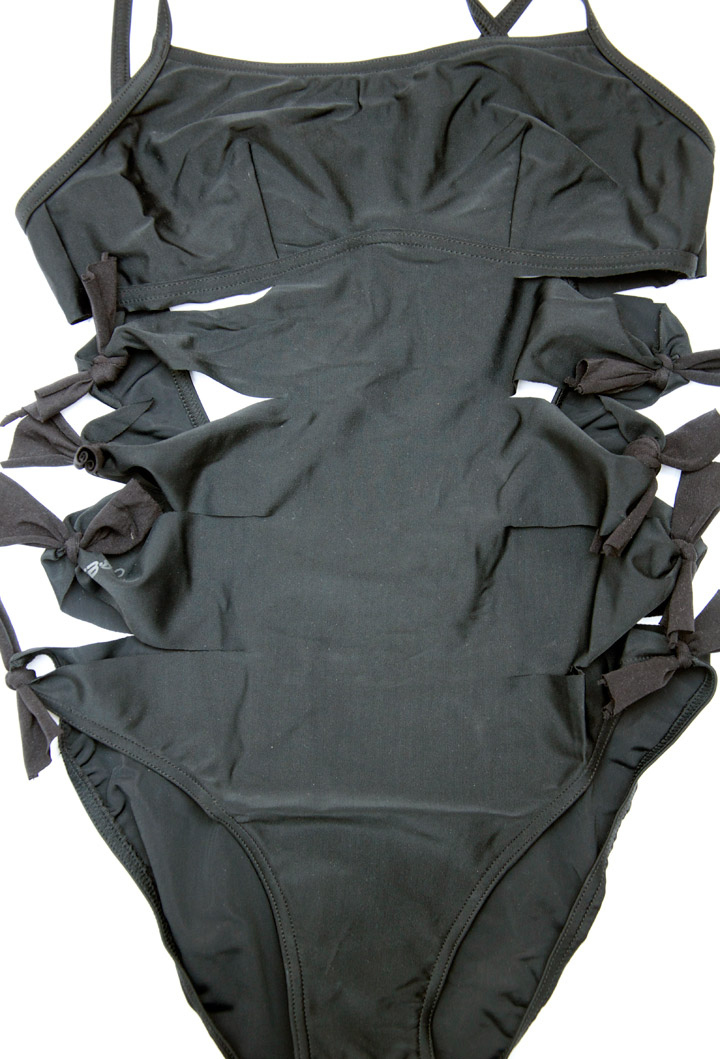 Pippa Armbrester is a quilt designer. Following her adventures in quilting and in life on her website.